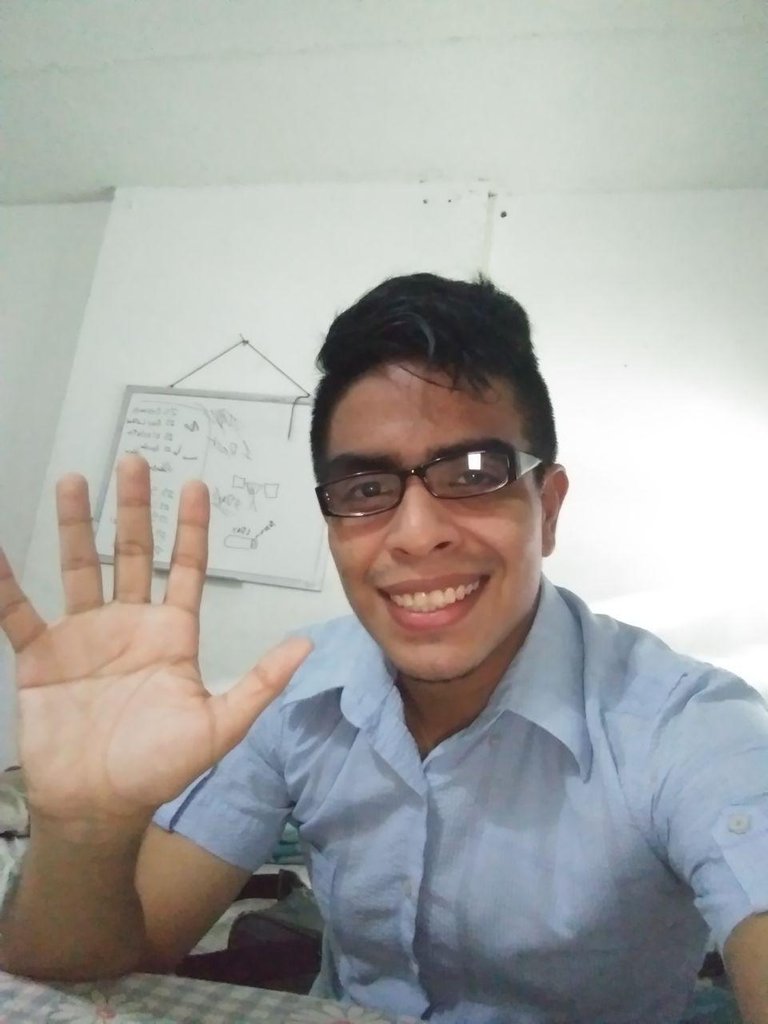 ---
¡Hola querido lector! ¿Como estas hoy? ¿Todo en orden? espero que si, tal vez te estés preguntando porque estoy usando lentes y de hecho, porque estoy usando prendas un tanto formales, cuando se suponen que estamos en cuarentena jajaja, pues, así como puedes ver, así solía ir a la universidad hace algunos años atrás, el 2017 fue un año bastante especial en mi vida, digamos que pasaron muchas cosas tanto buenas como malas, pero al final, termino convirtiéndose en un año muy querido de mi parte, porque conocí a muchos compañeros con los que hoy día sigo teniendo contacto, pero bueno, eso aun no explica porque estoy vestido así jajaja, permiteme contarte un poco sobre la razón de los lentes, para luego, pasar a darte algunos consejos que quizás te sirvan para la universidad :)
Hello, dear reader! How are you today? Everything in order? I hope so, maybe you are wondering why I am wearing glasses and in fact, why I am wearing somewhat formal clothes, when we are supposed to be in quarantine hahaha, well, as you can see, that's how I used to go to college a few years ago, 2017 was a pretty special year in my life, let's say a lot of things happened both good and bad, but in the end, it ended up becoming a very dear year to me, because I met many colleagues with whom I still have contact today, but well, that still does not explain why I'm dressed like this hahaha, let me tell you a little about the reason for the lenses, and then go on to give you some tips that may serve you for college : )
---
¿Porque uso lentes?
Why do I wear glasses?
---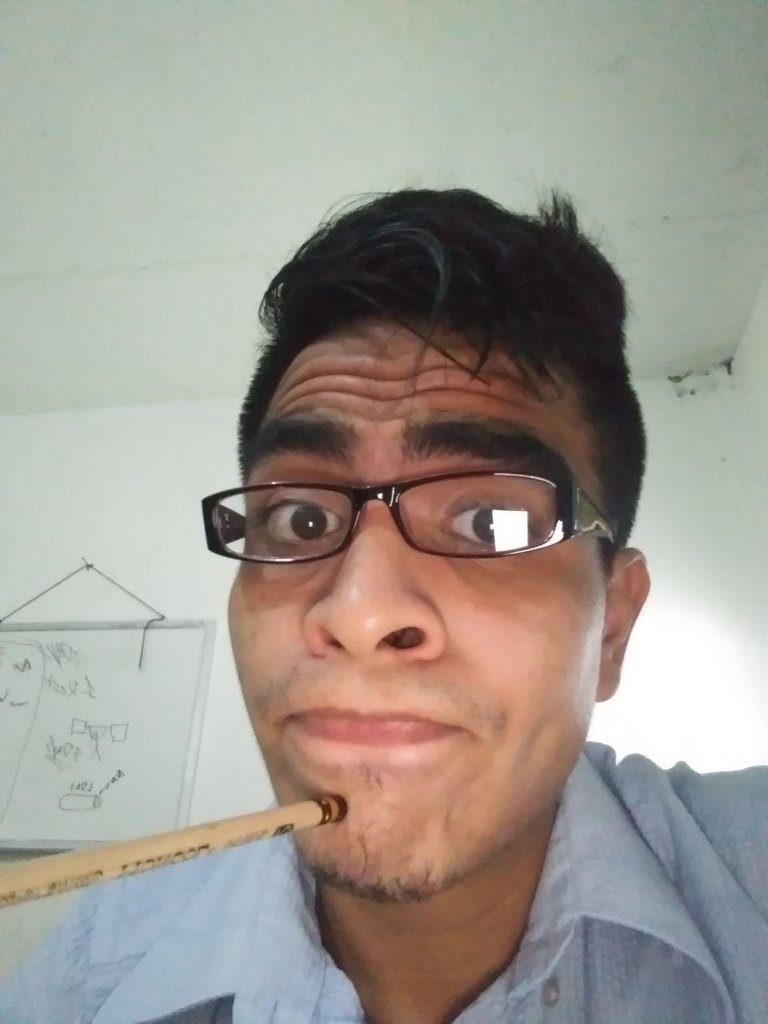 ---
Primero antes de comenzar, me gustaría contar que yo debí usar lentes desde mucho antes de entrar a la universidad, de hecho, desde inicios de mi bachillerato, ya estaba teniendo dificultades para la vista, no lograba diferenciar bien las letras a menos que estuviera en el tercer puesto de una fila, lo cual era un serio problema, que fue ignorado por mi durante mucho tiempo, hasta que me mude y entre cuarto y quinto año, conseguí adquirir unos lentes, lo que puedo comparar con vivir 15 años viendo vídeos de You Tube en 360p y cambiar radicalmente la resolución y calidad a 1080p.
First before starting, I would like to tell you that I should have worn glasses since long before I entered college, in fact, since the beginning of my high school, I was already having difficulties with my eyesight, I could not differentiate the letters well unless I was in the third place in a row, which was a serious problem, which was ignored by me for a long time, until I moved and between fourth and fifth year, I managed to buy some glasses, which I can compare with living 15 years watching You Tube videos in 360p and radically change the resolution and quality to 1080p.
---
Un izquierdo de 3.0 (eso no es bueno)
A left of 3.0 (that's not good)
---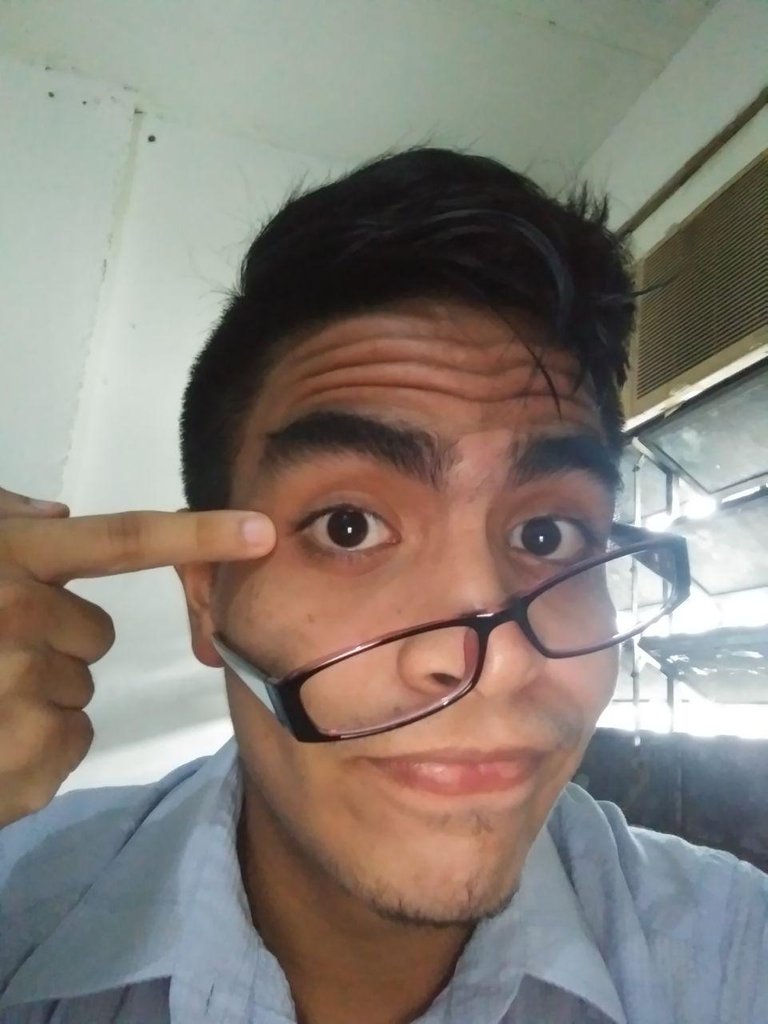 ---
Según mi formula (Dada por un "medico" cubano, los cuales tienen la mala fama de no ser confiables) mi ojo izquierdo es mas dañado de los dos :( aquí con los lentes de aumente suele ocurrir mas de lo mismo que con la comida, es decir, o tienen un precio bastante alto para los ingresos promedios o no tienen los materiales específicos para elaborar esa formula, dicho de otra forma, escasez de materiales. ¿Que tiene que ver esto con la univesidad? pues, que antes de entrar o probablemente durante vacaciones, recomiendo bastante hacerte un examen de la vista, no hay nada mas perjudicial que no haber copiado un dato importantisimo por culpa de que no pudiste distinguir bien lo que había en la pizarra, y créeme, me paso mas de una vez.
According to my formula (given by a Cuban "doctor", who has the bad reputation of being unreliable) my left eye is more damaged than both :( here with the magnifying glasses it usually happens more of the same as with food, that is to say, either they have a quite high price for the average income or they don't have the specific materials to elaborate that formula, in other words, shortage of materials. What does this have to do with the university? Well, before entering or probably during holidays, I recommend you to have an eye exam, there is nothing more harmful than not having copied a very important data because you could not distinguish well what was on the board, and believe me, I happen more than once.
---
3 cosas útiles que puedo aconsejarte para tus días universitarios :D
3 useful things I can advise you for your college days :D
---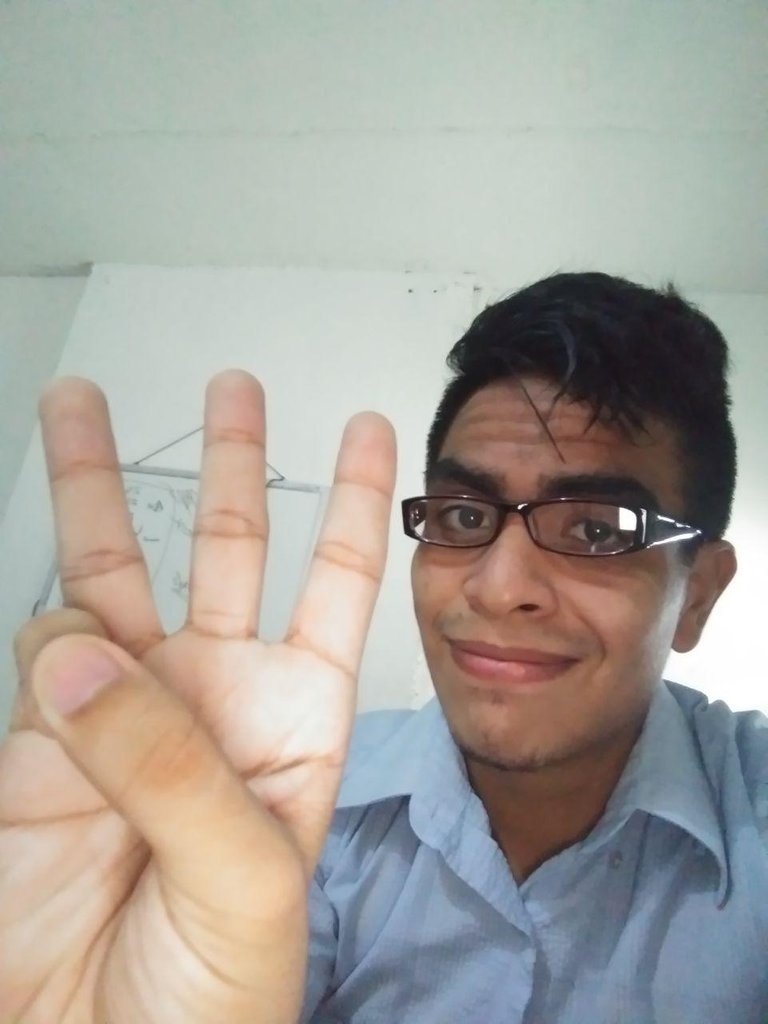 ---
Ahora que pasamos, el Mucho texto , puedo hablar de 3 cosas que recomiendo bastante para cuando tenemos que ver clases presenciales, seguramente haga uno para las clases en linea también jajaja.
Now that we've passed, the Lots of text , I can talk about 3 things that I recommend a lot for when we have to see face-to-face classes, I will surely do one for the online classes too hahaha.
---
Junta a la santa trinidad, boligrafo, lapiz y portaminas
Joining the Holy Trinity, pen, pencil and mechanical pencil
---
---
Dile hola a estos tres amigos que estas viendo aquí, serán tus mejores armas a la hora de copiar lo que sea que este en la pizarra, o cualquier tip importante que este dando el profesor, al que nadie le esta prestando atención, pero tu si mi astuto amigo, tener estas tres ventajas reunidas puede parecer poca cosa, pero si hay algo que debes evitar a toda costa desde el primer día que entras hasta que sales, es quedarte sin nada con lo que escribir y no solo pensando en ti, también en un algún desafortunado compañero, que no recibió este consejo, y que no tiene con que escribir, con la santa trinidad, tu puedes prestarle tu ayuda :)
Say hello to these three friends you're seeing here, they'll be your best weapons when it comes to copying whatever's on the board, or whatever important tip the teacher is giving, that nobody's paying attention to, but you, my clever friend, having these three advantages together may seem like a small thing, But if there is one thing you must avoid at all costs from the first day you come in until you leave, it is to be left with nothing to write with, and not only thinking of yourself, but also of some unfortunate companion, who did not receive this advice, and who has nothing to write with, with the Holy Trinity, you can lend him your help :)
---
No
lleves ningún documento innecesario
Don't
carry any unnecessary documents
---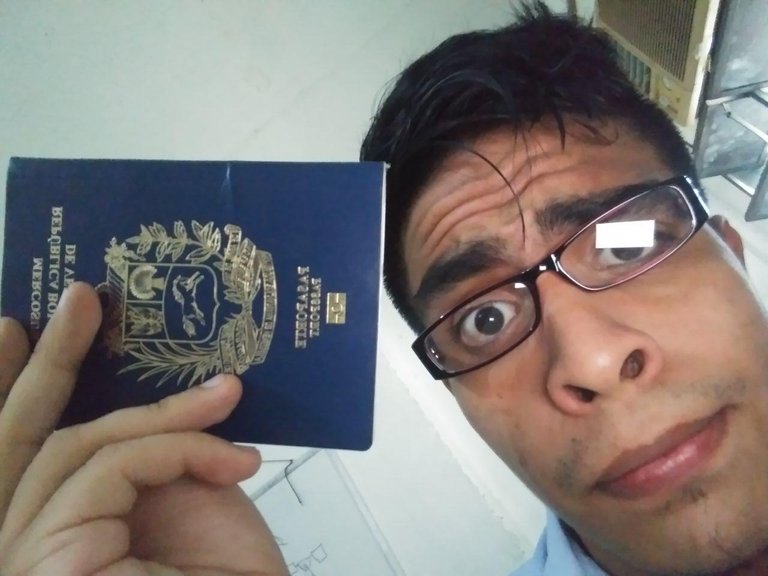 ---
Esto puede leerse como una acción que nadie en su sano juicio haría, pero la universidad esta precisamente llena de personas que no siempre están en su sano juicio, y seguramente, te encontraras con alguna de ellas tarde o temprano, pero bueno, con esto me refiero, a que por favor, cuides lo mejor posible tus documentos importante sobretodo, si vives en un lugar inseguro, si en tu trayecto tienes que pasar por algún lugar peligroso, o si en tu universidad ocurren asaltos frecuentes (como paso mucho en la mia) así que bueno. ya estas advertido.
This can be read as an action that nobody in their right mind would do, but the university is full of people who are not always in their right mind, and surely, you will meet some of them sooner or later, but well, by this I mean, please take care of your important documents as much as possible, especially if you live in an unsafe place, if on your way you have to go through a dangerous place, or if in your university frequent assaults occur (as happened a lot in mine) so well.
---
Cuida tu aroma, llévate perfumen en tu bolso
Take care of your scent, take some perfume in your bag
---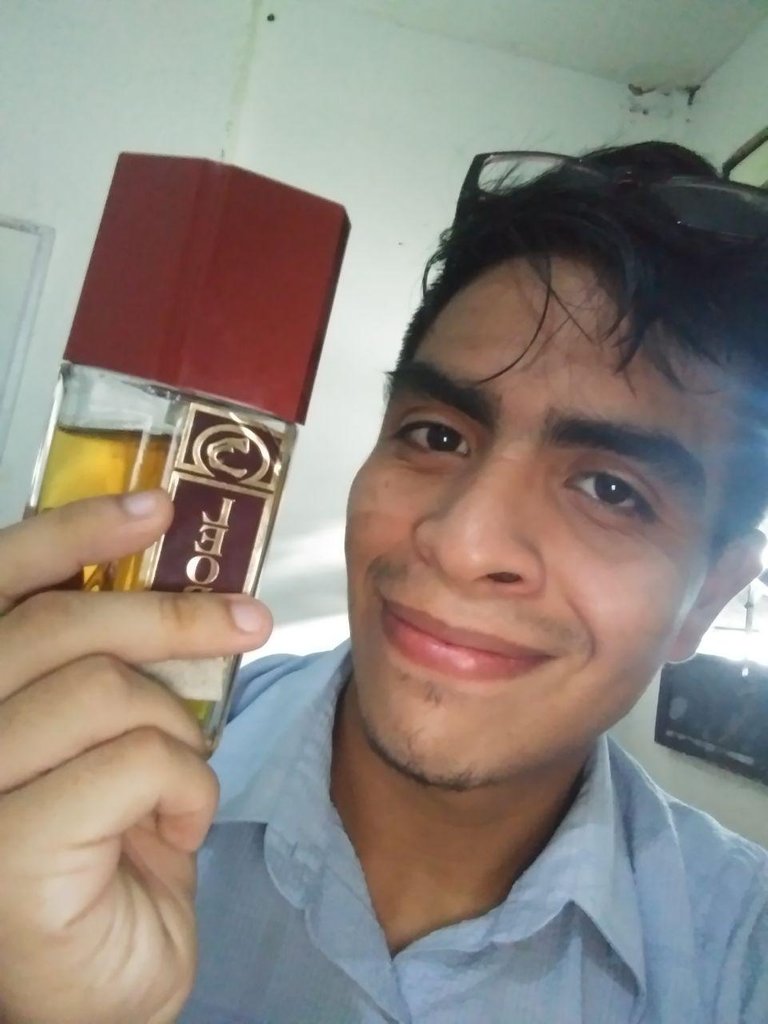 ---
Una que quizás no parezca que tenga mucho que ver con los estudios, es cuidar nuestro aroma, procurar que tengamos una esencia encantadora nos va a generar una buena recepción con todos nuestros compañeros, y también, para ese chico o chica que a ti te llama la atención ¿No crees? tener siempre un poco de perfumen o loción para cuerpo nunca esta demás, con tantas situaciones aleatorias que se pueden dar en las horas libres, con los amigos o las reuniones grupales, pues, mas vale oler muy bien, recordemos que también en la universidad, es muy probable que te encuentras a tu probable pareja con las que compartas un buen tiempo mientras ves clases :)
One that perhaps does not seem to have much to do with the studies, is to take care of our aroma, to try that we have a charming essence is going to generate a good reception to us with all our companions, and also, for that boy or girl who to you calls the attention to you, you do not believe? Having always a little bit of perfume or body lotion is never too much, with so many random situations that can happen in the free hours, with friends or group meetings, well, it is better to smell very well, remember that also in the university, it is very probable that you meet your probable partner with whom you share a good time while you see classes :)
---
¡Gracias por leer!
Thanks for reading!
---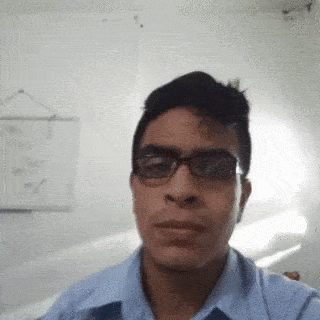 ---
¡Muchas gracias por leerme otra vez! espero que estos consejos te sirvan para tus días universitarios querido lector :) quizás puede que ya te hayas graduado de la universidad incluso, pero casi siempre tenemos algún familiar, o un amigo que continua estudiando o esta apunto de ingresar, estos tips fácilmente puedes decírselos y créeme que le servirán bastante, si te gusto esta publicación comentala y si deseas cuenta alguna vivencia interesante de la universidad, sin nada mas que decir, espero que tengas una buena noche, día o tarde, hasta una próxima publicación.
Thank you very much for reading me again! I hope these tips will be useful for your college days dear reader :) maybe you have already graduated from college even, but we almost always have a family member, or a friend who continues studying or is about to enter, these tips can easily be told to you and believe me they will serve you well, if you liked this publication comment on it and if you want to tell some interesting experience of college, with nothing else to say, I hope you have a good night, day or evening, until a next publication.
---
Todas las fotos fueron tomadas desde mi teléfono móvil y yo soy el autor.
All the photos were taken from my mobile phone and I am the author.
---