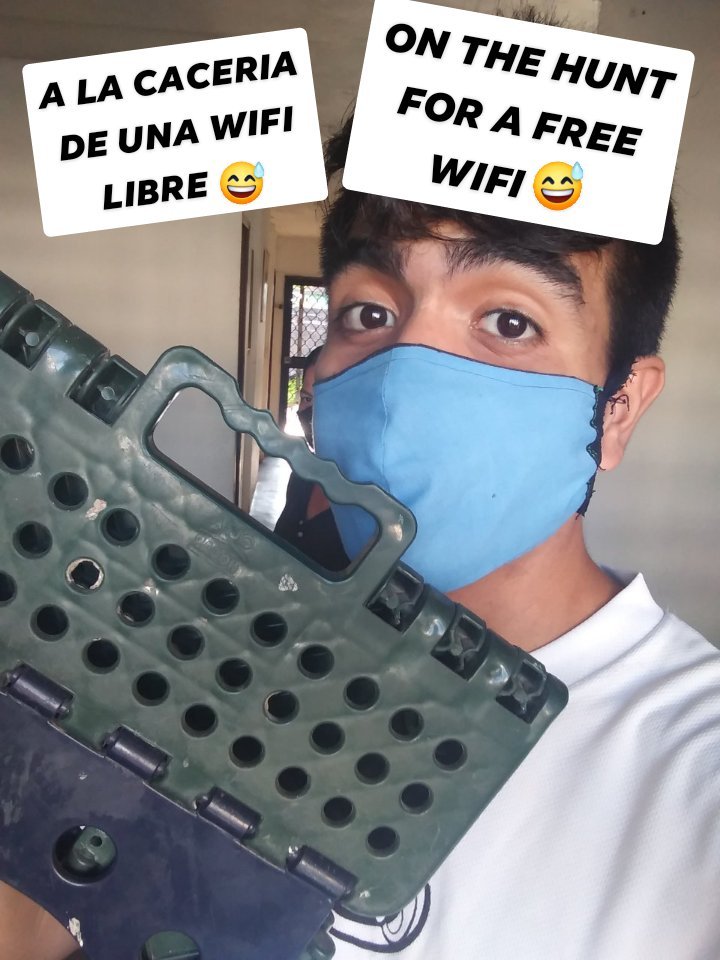 ---
Bienvenidos nuevamente queridos lectores, ¿Todo bien? ¿Cómo les va? Espero sinceramente, que todos tengan el internet en buen estado en sus casas, o que por lo menos, les llegue conexión de alguna parte cercana, porque justamente hoy me voy a air a un sitio a posarme a adquirir esa preciada en invisible señal de wifi fluyendo con destino a mi teléfono jajaja, la verdad, debo admitir que pasar ya 2 semanas sin poder ver videos en You tube, o disfrutar de algún video informativo de 3Speak, asi como pasarme por twitter sin temor a que se me gasten todos los megas, es un horror, incluso ahora tengo mis dudas si compartir mis buenos memes en face(que es realmente para lo único que lo tengo, y para subir fotos de mi cumpleaños jajaj) pero bueno, el resumen de esta articulo, querido lector, es que conocerás un poco lo que se siente estar desconectado tantos días, asi como la inmensa alegría de ver los datos de una red libre fluyendo sin problemas, y por ultimo, una pequeña reflexión sobre si la solución de este problema, que me afecta a mi y a toda una comunidad, estará cerca, ¿Te interesa? Si es asi, bienvenido pues, a otra publicación.
Welcome back dear readers, everything ok? How are you doing? I sincerely hope that you all have the internet in good condition at home, or at least, that you get a connection from somewhere close, because just today I'm going to go to a place to buy that precious invisible wifi signal flowing to my phone hahaha, the truth, I must admit that to spend 2 weeks without being able to see videos on You tube, or enjoy some 3Speak informational video, as well as go through twitter without fear that I spend all the megas, is a horror, even now I have my doubts about sharing my good memes in face(which is really all I have it for, and to upload pictures of my birthday hahaha) but well, the summary of this article, dear reader, is that you will know a little what it feels like to be offline so many days, as well as the immense joy of seeing the data from a free network flowing smoothly, and finally, a little reflection on whether the solution to this problem, which affects me and an entire community, will be close, Are you interested? If so, welcome then, to another publication.
---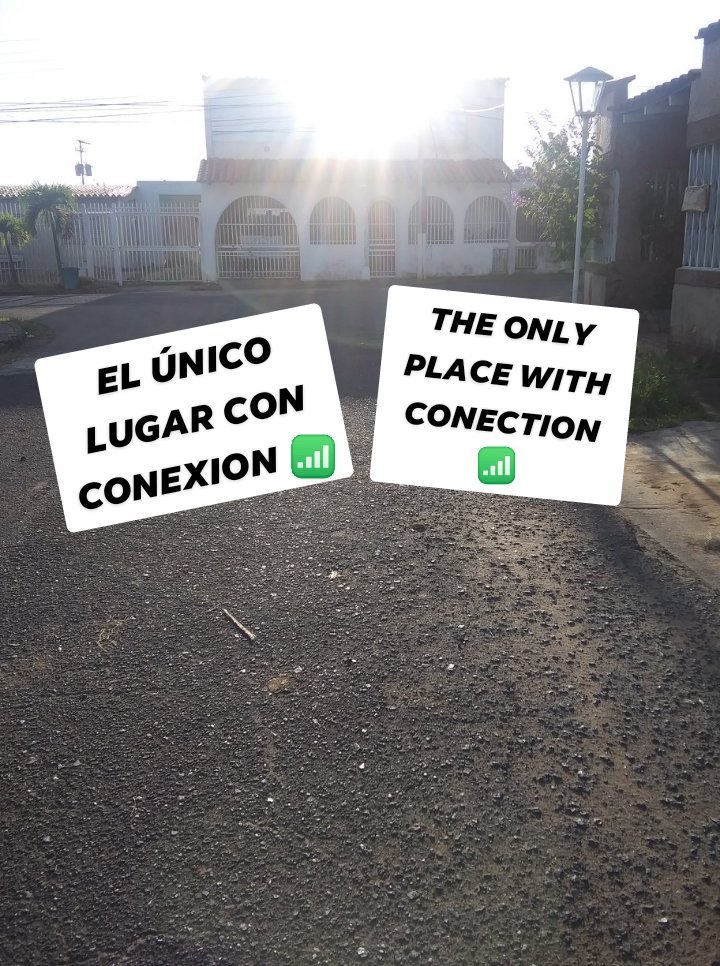 ---
Los antecedentes de esta pequeña historia que vivido esta tarde en mi zona, es que a nosotros nos contaron, que seguramente tanto los vecinos como residentes de la comunidad mas cerrada, que había un cierto "spot" o sitio, donde podríamos dirigirnos, si no contábamos con wifi, como ya sabrán esto no es un problema individual, si no mas bien, grupal, la primera vez que pase solo di una pequeña revisada a la red, quería comprobar que realmente se pudiera navegar, muchas personas, inocentemente, suelen confundir la señal, con que hay internet, y no necesariamente, una tiene que ir siempre de la mano con la otra, cosa que aprendí de mi papa, trabajando con el, bueno el caso, que para mi fortuna ¡Si había!
The background of this little story that we lived this afternoon in my area, is that we were told, that surely both neighbors and residents of the community more closed, that there was a certain "spot" or place, where we could go, if we did not have wifi, as you know this is not an individual problem, but rather, group, The first time I passed by I just gave a little check to the network, I wanted to check that you can really surf, many people, innocently, often confuse the signal, with that there is internet, and not necessarily, one has to always go hand in hand with the other, something I learned from my dad, working with him, well the case, that for my fortune there was!
---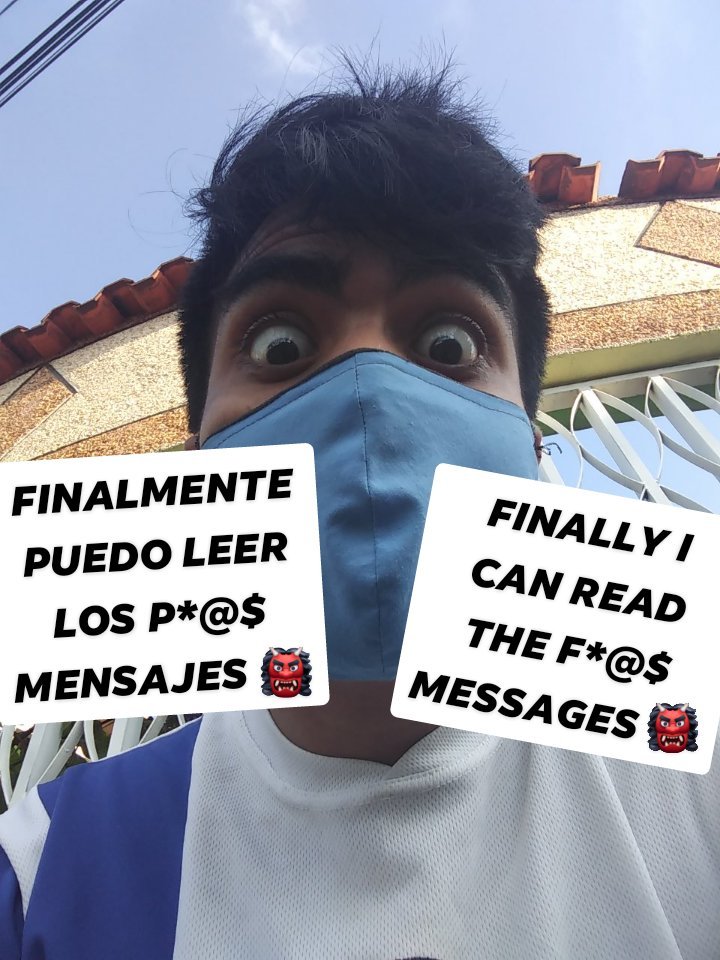 ---
No cayo la primera hoja cuando ya estaba sentado y preparado para asaltar todas mis redes en vista de que por fin podía despreocuparme un rato de ver un video o cargar una imagen, y estaba enfermizamente contento por ver ese arco casi en completo blanco jajaja, pero bueno, alegrías as y alegrías menos, debido a que la velocidad y navegación, no iba precisamente como un avión de primera clase, más bien como un barco, de segunda mano, pero bien poco que me importo, internet es internet mis estimados.
The first page did not fall when I was already seated and prepared to attack all my nets, since I could finally forget about watching a video or loading an image, and I was sickly happy to see that arch almost in complete white hahaha, but well, happiness as and less happiness, because the speed and navigation, was not exactly like a first class plane, more like a boat, second hand, but I care very little, the Internet is the Internet my dear.
---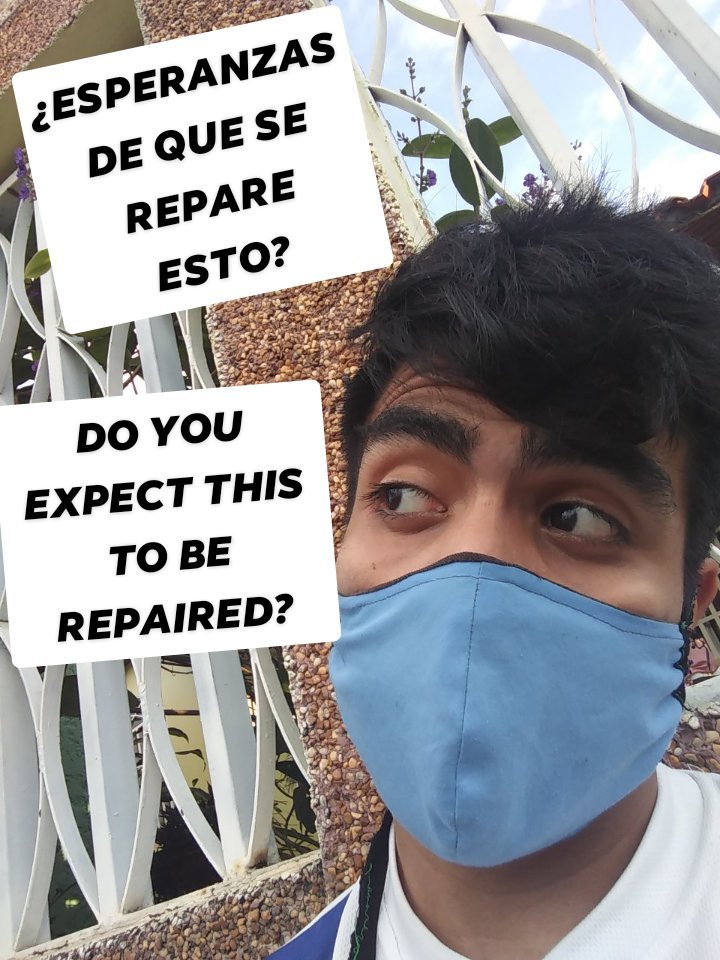 ---
Estando más tranquilo, y pasando el rato tanto como compartiendo memes como revisando mis notificaciones en hive, así como otros menesteres, el tiempo se terminó volando bastante rápido, ya casi a minutos de irme, me pregunte, porque sería tan difícil reparar este problema, que está afectando a media manzana, ¿Acaso realmente una esperanza de que esto lo solucione la "empresa" encargada de este servicio? Le pregunte a mi mama que sabía al respecto, pues, ella está más al tanto de las noticias que se manejan al respecto que yo, y pues, me dijo que ya la denuncia estaba en las oficinas principales de la ciudad y que todos los afectados, que no eran pocos, estábamos a la expectativa de la resolución a la que iban a llegar… Llevarme tantas decepciones cuando pongo mis esperanzas en algo, me hizo menos propenso a creer en palabras y más en las acciones, así que pensé "si no han venido esta semana, al sol de hoy, seguramente no lo hagan durante toda la semana" a lo que espero realmente equivocarme y que lo reparen lo más pronto posible, pero bueno, en resumidas, las esperanzas son pocas, pero están.
Being calmer, and hanging out as much as sharing memes as checking my live notifications, as well as other chores, time flew by pretty quickly, almost minutes away from leaving, I asked myself, why would it be so difficult to repair this problem, which is affecting half a block, is there really a hope that this will be solved by the "company" in charge of this service? I asked my mother what she knew about it, because she is more aware of the news about it than I am, and she told me that the complaint was already in the main offices of the city and that all those affected, which were not few, were waiting for the resolution that would come ... Take away so many disappointments when I put my hopes in something, made me less likely to believe in words and more likely to believe in actions, so I thought "if they haven't come this week, in today's sun, they probably won't come all week" which I really hope I'm wrong about and that they'll fix it as soon as possible, but well, in short, the hopes are few, but they are there.
---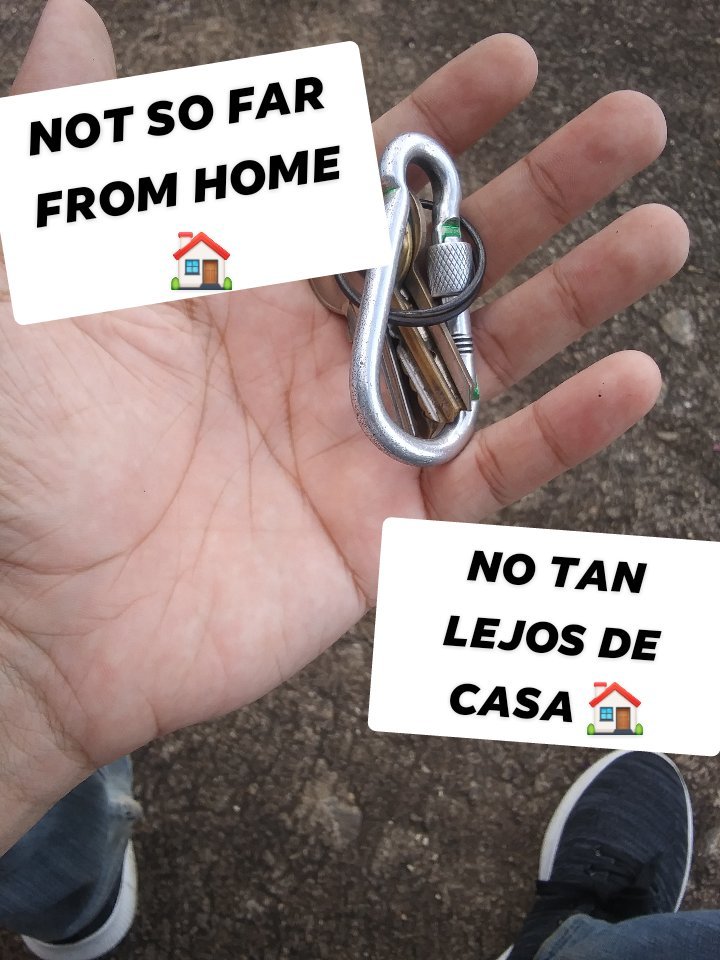 ---
Un punto positivo, en este pequeño mar gris que estamos atrasevando todos los vecinos, es que al menos, este punto de conexión con el mundo de la internet esta bastante pero bastante cea, de hecho, me pregunte si es que en caso de contar con alguna antena mucho mas potente en mi casa, quizás podría llegar aunque sean dos barras para poder navegar a altas horas de la noche, no es el caso, pero es una pregunta que me intriga… ¿Debería invertir en una después de comprar la PC de relevo? Probablemente, no seria una inversión perdida en mi caso, pero bueno, como decimos por acá, nos toca adaptarnos a los problemas, y solucionar con lo que tengamos disponible, sea lo ideal o no.
A positive point, in this small gray sea that we are delaying all the neighbors, is that at least, this point of connection with the world of the Internet this enough but enough cea, in fact, I asked myself if it is that in case of having some much more powerful antenna in my house, perhaps it could arrive although they are two bars to be able to sail to high hours of the night, it is not the case, but it is a question that intrigues to me... Should I invest in one after buying the PC of relief? Probably, it wouldn't be a lost investment in my case, but well, as we say around here, we have to adapt to the problems, and solve them with what we have available, whether it is ideal or not.
---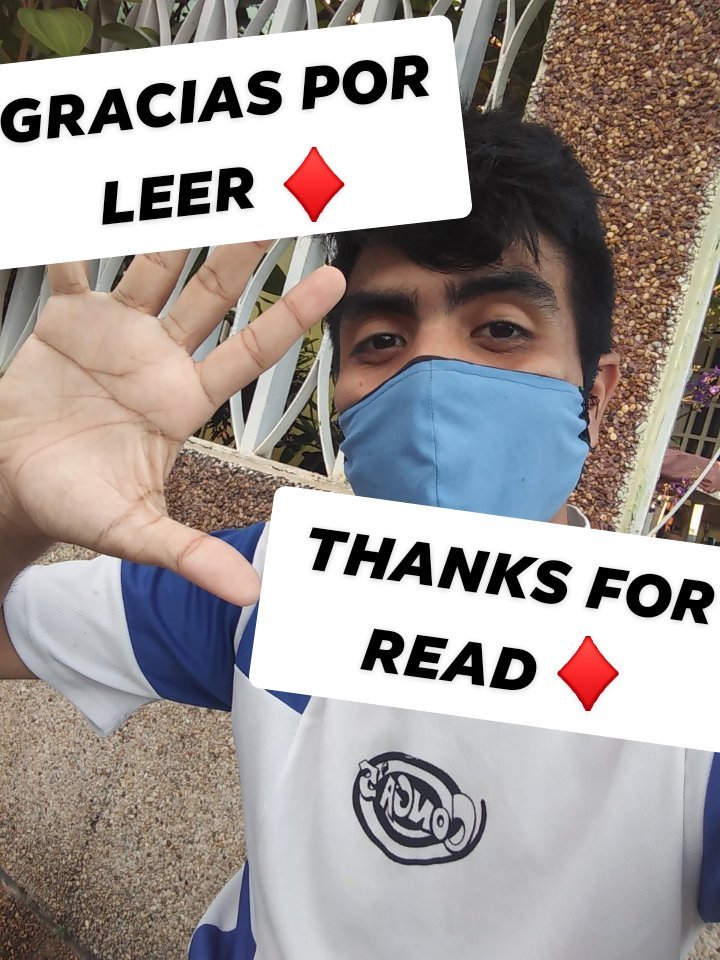 ---
Muchas gracias por leer querido lector, aparte de poder disfrutar unos momentos del wifi, estoy contentísimo, por estar a punto de terminar el dibujo que me ha costado casi 5 días sudor y horas sin dormir invertidas, y puedo decir con creces, que el resultado me gustado demasiado, mas de lo que debería para ser honesto jajaja, espero puedas leerme en una próxima ocasión y que todo este transcurriendo muy bien en tu día a día, si no es así, siempre tienes a hive para contarnos que acontece, hasta una próxima publicación :)
Thank you very much for reading, dear reader, apart from being able to enjoy a few moments of wifi, I'm very happy, for being about to finish the drawing that has cost me almost 5 days of sweat and hours of sleeplessness, and I can say that I liked the result too much, more than I should to be honest hahaha, I hope you can read me next time and that everything is going very well in your day to day, if not, you always have a hive to tell us what happens, until a next publication :)
---
Todas las fotos fueron tomadas desde mi teléfono y yo soy el autor
All photos were taken from my phone and I am the author