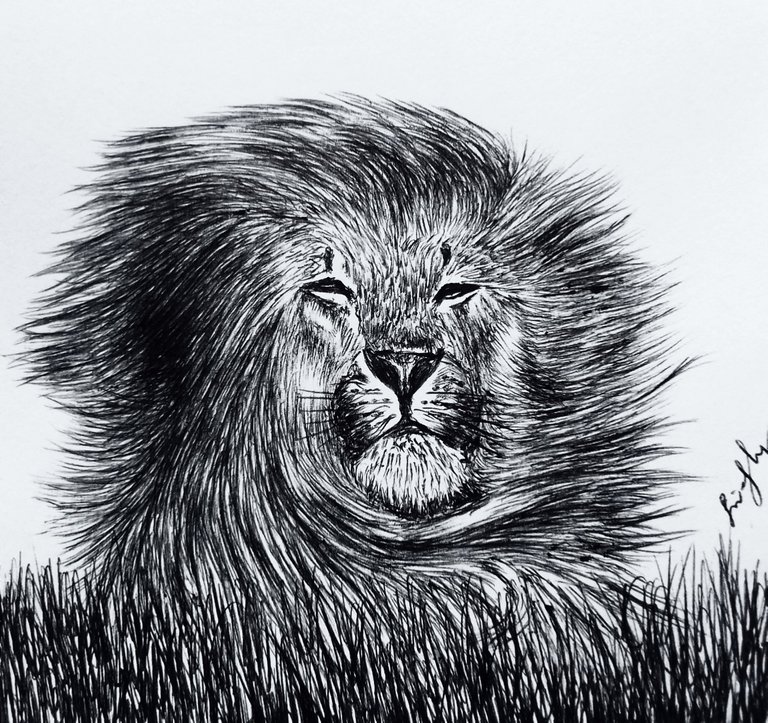 Hello Everyone. I hope you're all doing great.
To begin my day, I made this wildlife drawing of a lion sitting in a grassland/field. The focus of this drawing is the mane of the lion which is a massive amount of fur located just behind the head to the upper region of the back. This is the one of the most significant and distinct feature of the lion that differentiates it from other animals.
I used a black ball point pen and pelican paper for the drawing.
Here are the steps involved;
Firstly, I drew the outline of the lion's face and added its facial features.


Next, I began drawing it's mane and the pattern of flow. I also drew the grasses in this stage.


Finally, I added some tones to the manes and also shaded and added some details to it's face until I got a satisfactory result.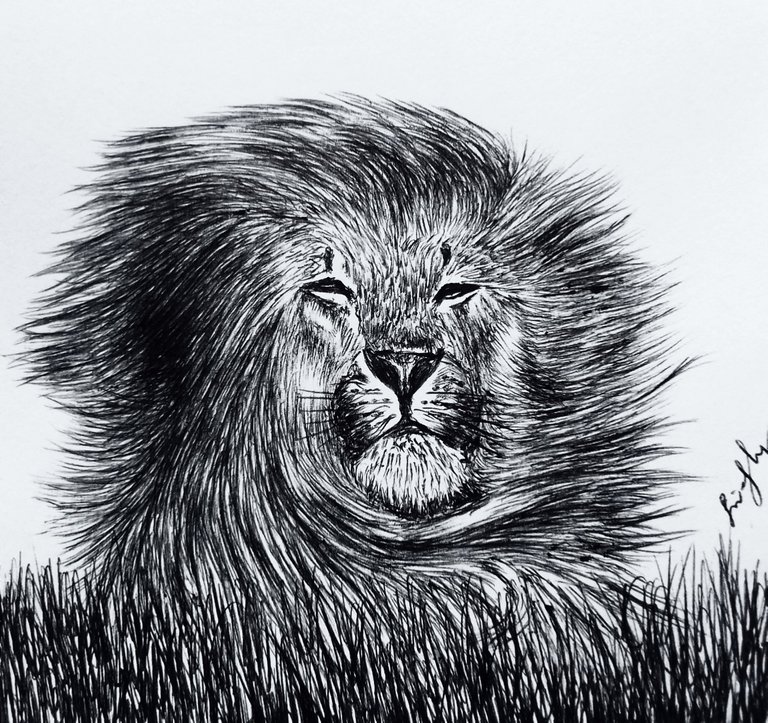 Thank you for reading and checking out my drawing. Stay safe and enjoy the rest of your day