salam doostan. chand rooz pish in pizza haye khoshmazaro amade karde bodam.
4 mazeye motefavet bod.
---
mavadi ke estefade kardam ebaratand az :
panir pizza
felfel dolemh ee
goje
jambon
sosis
---
4 tame motefavet dorost kardam badesh hamashono teke teke kardam o to zarf chidam va faghat yekisho gozashtam ro takhte bemone chon nemikhastam ro ham bechinam , chon vaghti garm bashan va ro ham bechinim khamir shode va be ham michasban.
---
---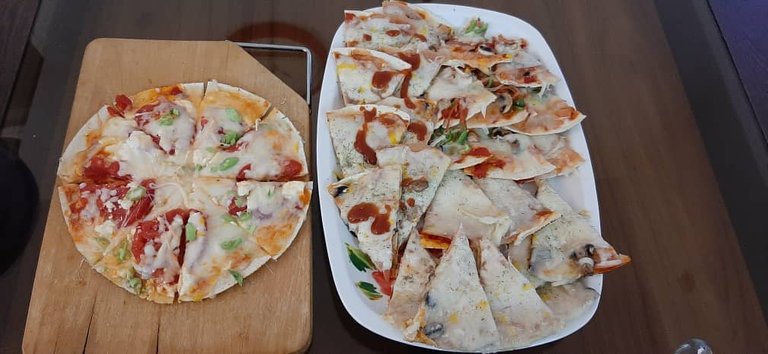 ---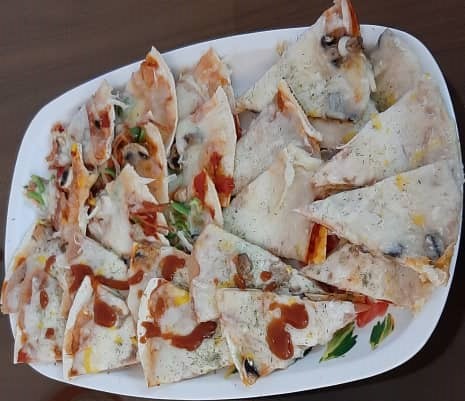 ---
Different models of pizza are specified in this tray.
---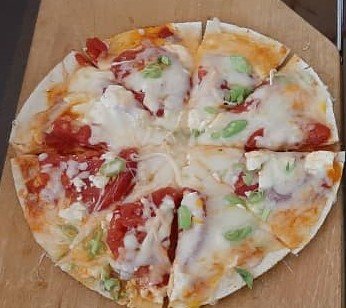 ---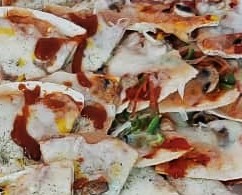 ---
Food that not only all children but also the elderly love
---