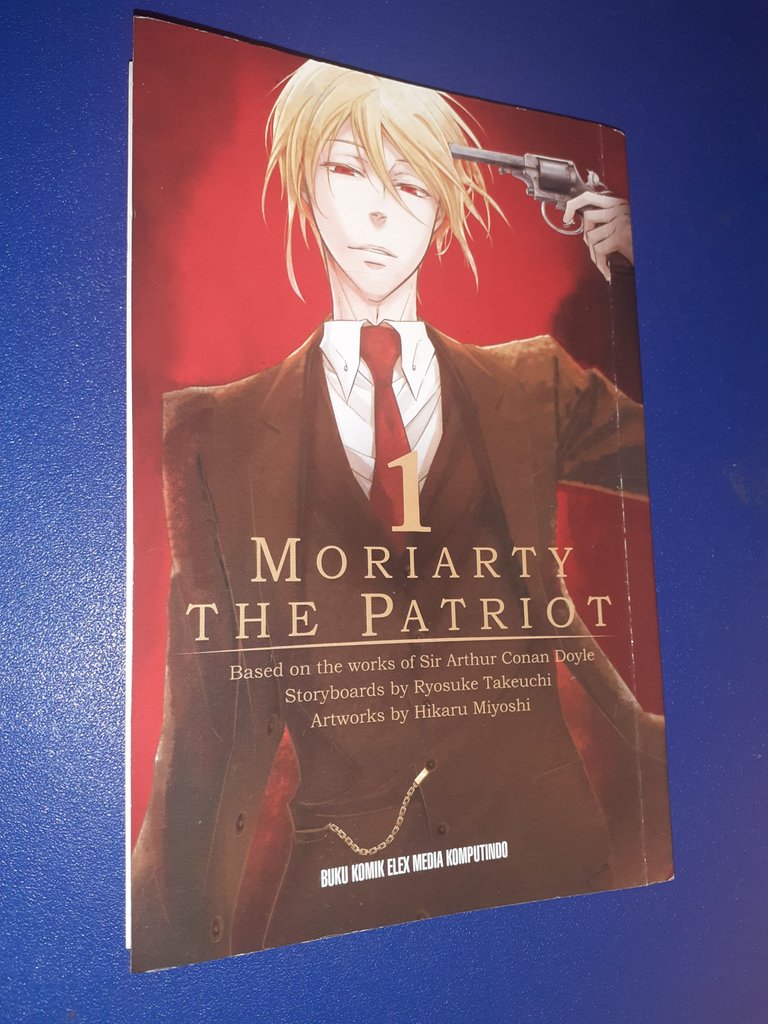 Hi everyone. I am a mangalover from Indonesia. This time I want to give my review on this extraordinary manga/comic. When I read volume 1 alone, this comic immediately entered my favorite list. Curious?
You must know Sherlock Holmes, right? Yes, the most famous Detective Stories of all time. Who is his nemesis? Of course MORIARTY. This comic is the behind-the-scenes story of Professor Morarty, Sherlock Holmes' arch enemy.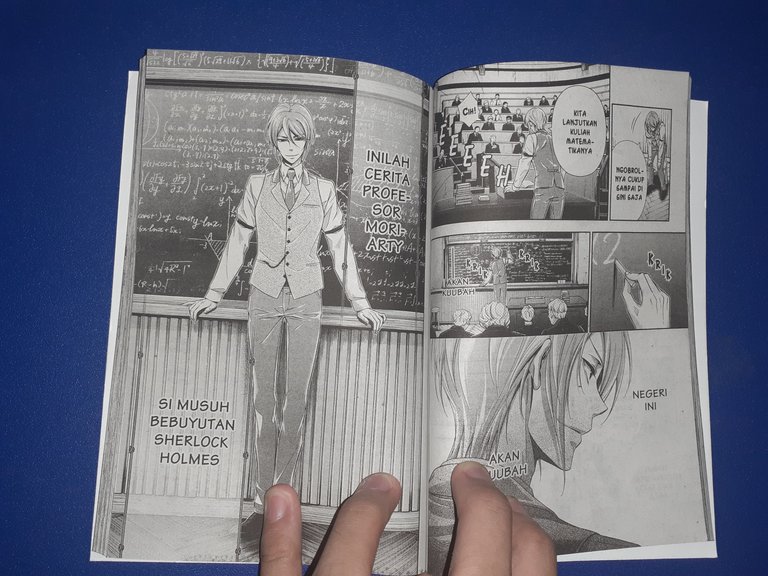 Book Information:
Comic Title: Moriarty The Patriot Volume 1
Based on the works of Sir Arthur Conan Doyle
Storyboards by: Ryosuke Takeuchi
Artworks by: Hikaru Miyoshi
Publisher: PT Elex Media Komputindo, Origin (Japan): SHUEISHA INC.
Year of publication: 2018, Origin (Japan): 2016
Genre: Boys Comics
Java Price: IDR 25,000
Before that, I want to tell you a little about Conan Doyle's works on Sherlock Holmes. Those were presented in 60 works, consisting of 4 novels and 56 short stories. The very first is "A Study in Scarlet" which is phenomenal and extraordinarily great.
Moriarty The Patriot comic/manga is the story of Professor William James Moriarty as the main character. It is said that he is a genius orphan who has extensive knowledge.
At the height of Britain's heyday in the 19th century, Britain ruled 1/4 of the world and it is said that the sun never set on its land. However, this great country has a social strata system that separates the few nobles who have power and the people who live in oppression. A noble son who disagrees with that adopts two orphans in his family and they make a grand plan to change the world. The two orphans are the main character and his younger brother.
This manga contains 3 chapters, namely:
1. The Scarlet Eyes
2. The One Grapefruit Pie
3. The Dancers on the Bridge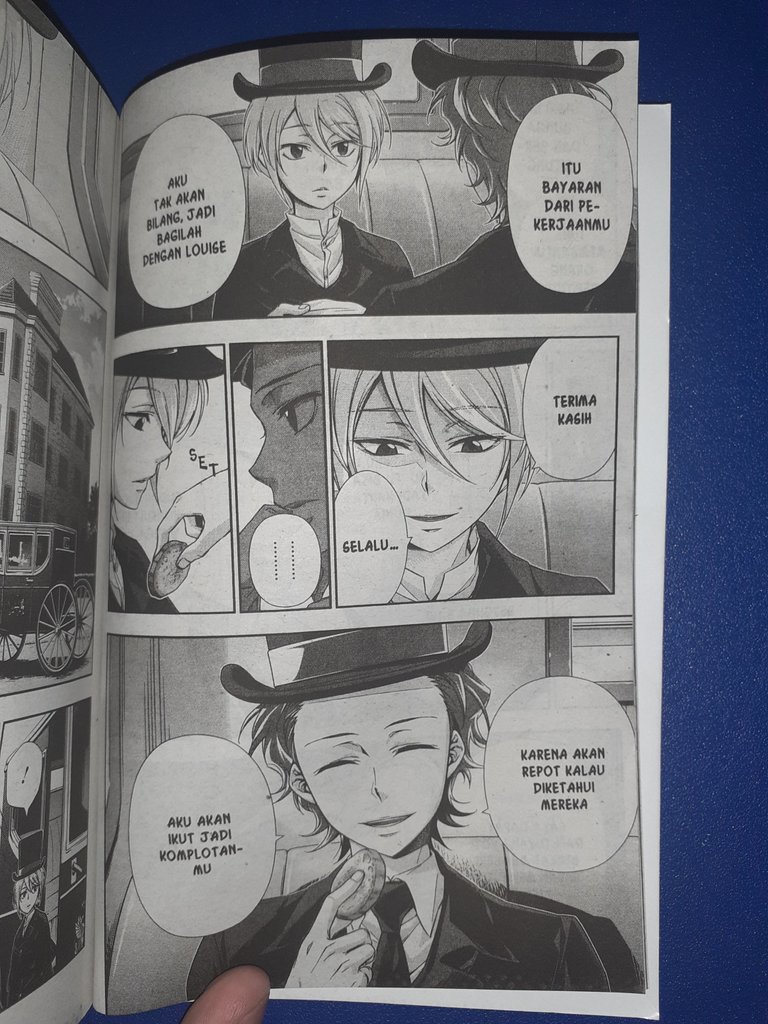 The story begins by telling the story of Moriarty's childhood. Then we will see the stories of the perfect crimes that are the plans of Moriarty. In volume 1, Sherlock has not been featured. Pssstt, I'm going to tell you that Sherlock appeared in volume 2.
This comic is very exciting to read. Tense, add insight, and can fill your time.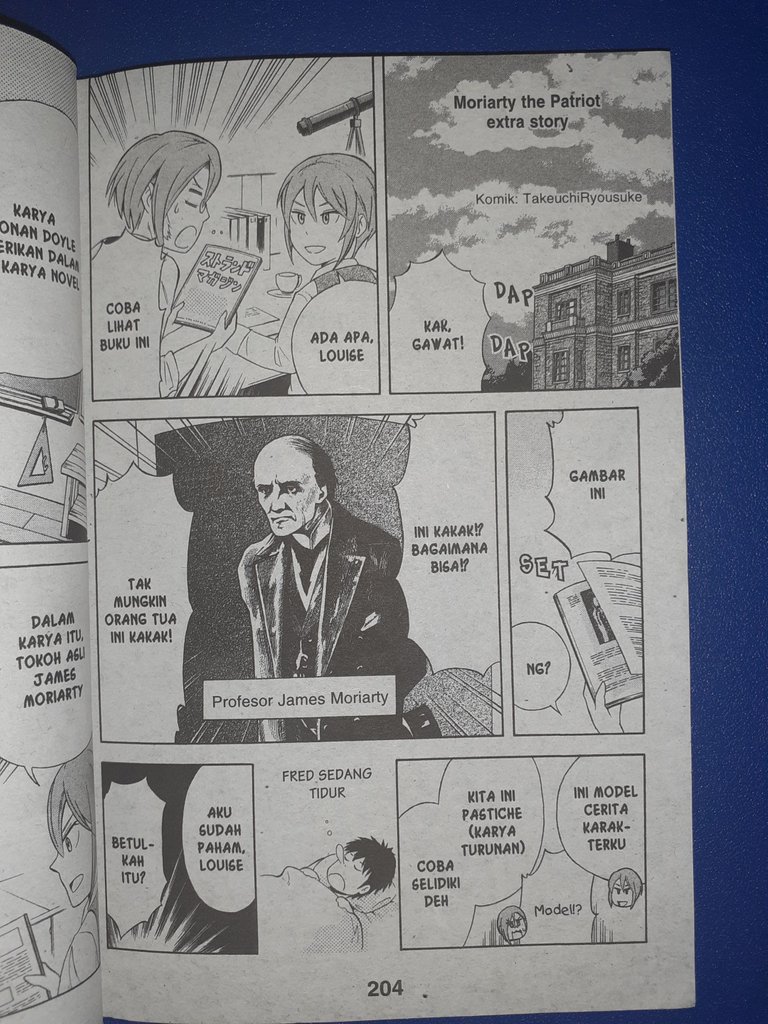 Oh yeah, there's an extra story too, don't miss it.
My assessment of the comic artworks/visuals:
Very impressive. Hikaru Miyoshi Sensei is an extraordinary artist. The combination of pictures and comic conversation balloons is so good and amazingly organized, that it is easy and comfortable to read.
That's all I can tell you. I hope you like what I write. Please comment on what I wrote.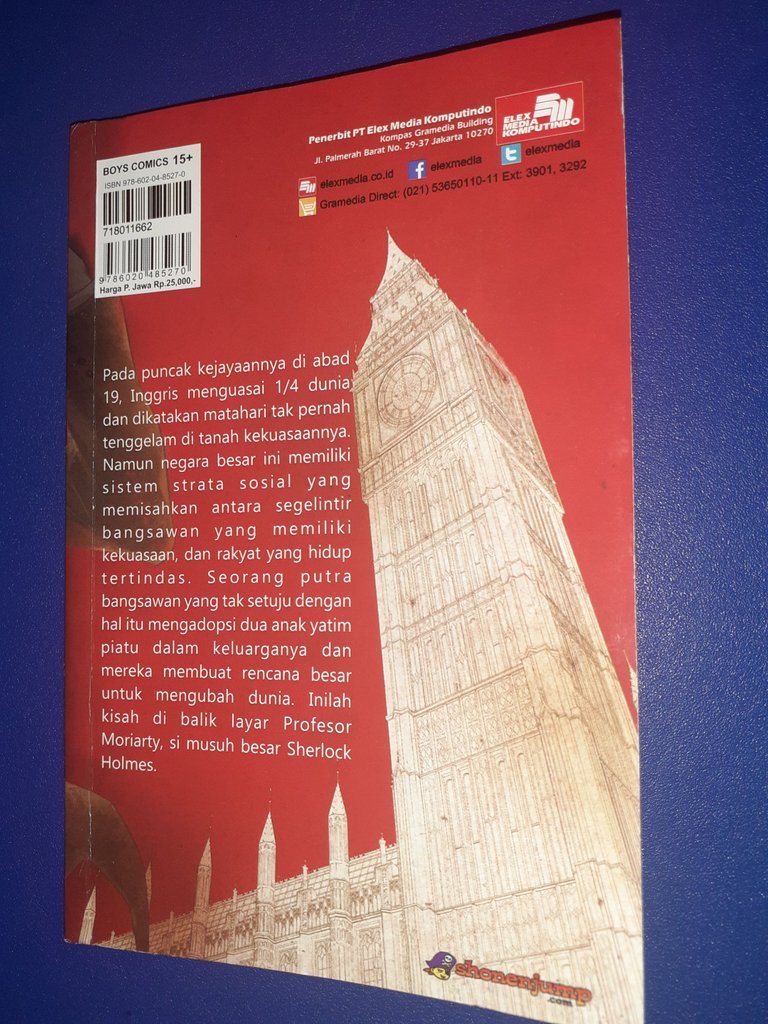 You can find out about the comics published by Elex here:
elexmedia.co.id
facebook: elexmedia
twitter: elexmedia
Thank you for stopping by to read my writing.
Please read my other post😉...