Un saludo querida comunidad 💙, esta es la oportunidad de crear algo diferente, una manualidad pero a la vez un juego para niños y grande también elaborado con piedras muy fácil y divertido ideal para entretener a la familia. En Venezuela este juego se conoce como "LA VIEJA" pero su nombre varia de acuerdo al país.
A greeting dear community 💙, this is the opportunity to create something different, a craft but at the same time a game for children and also large made with stones very easy and fun ideal for entertaining the family. In Venezuela this game is known as "LA VIEJA" but its name varies according to the country.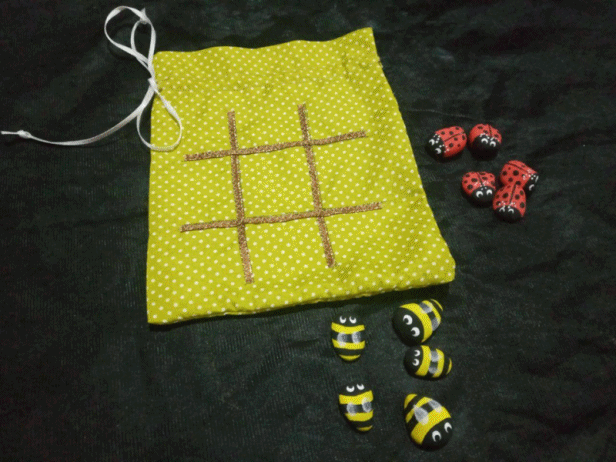 ---
¿Como se juega?/ How do you play?
---
En un tablero se hacen dos lineas horizontales y dos verticales formando una cuadricula de nueve espacios. Por turno cada jugador debe poner una abeja o una mariquita intentando hacer una linea vertical, horizontal o diagonal.
On a board you make two horizontal and two vertical lines forming a grid of nine spaces. Each player must take turns placing a bee or ladybug trying to make a vertical, horizontal or diagonal line.
---

Tela
Cintas
Piedras
Pinturas al frió
Tijera
Pincel
Hilo
Fabric
Tapes
Stones
Cold paintings
Scissors
Brush
Thread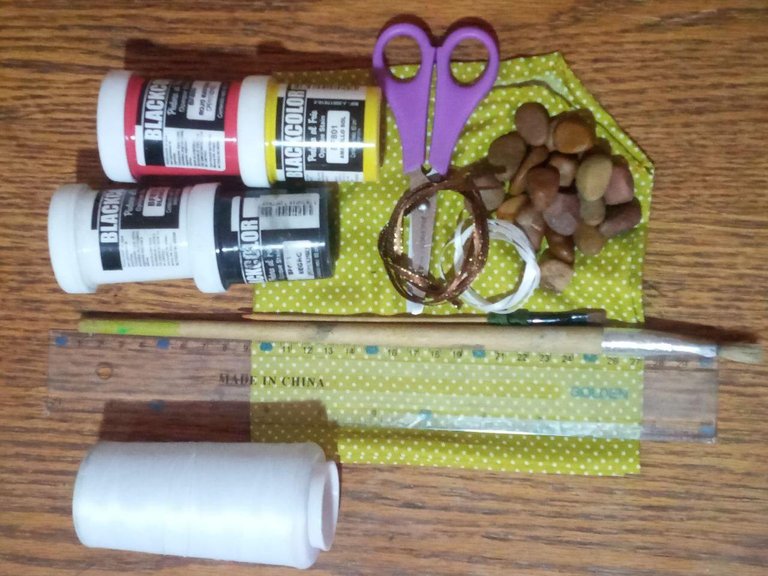 ---
Lo primero que vamos a realizar es la bolsa o saco que servirá como tablero del juego y también para guardar las piezas.
The first thing we are going to do is the bag or sack that will serve as the game board and also to store the pieces.
---
Cortamos un cuadro en la tela con las siguientes medidas:
We cut a picture on the canvas to the following measurements: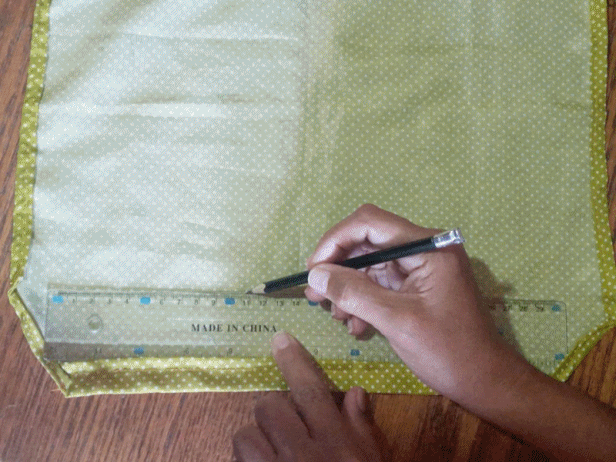 ---
Luego en la parte superior doblamos una pestaña de 4cm, en la pestaña que doblamos realizamos una costura doble que luego servirá para introducir una cinta que cerrara nuestra bolsa, como lo muestro a continuación.
Then at the top we fold a 4cm tab, in the tab that we fold we make a double seam that will then serve to introduce a tape that closes our bag, as I show below.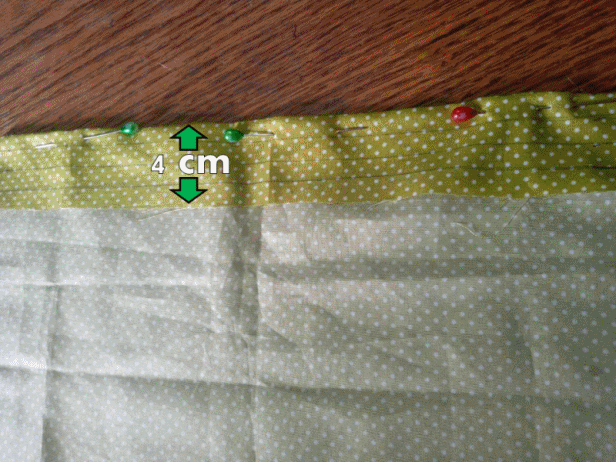 ---
Con la ayuda de una plancha marcamos el dobles de la bolsa.
With the help of an iron we mark the double of the bag.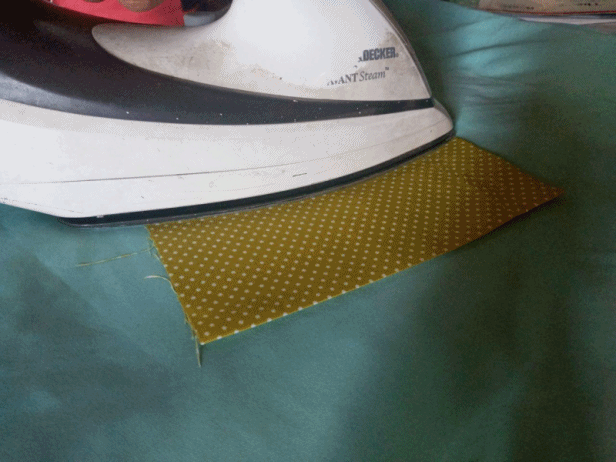 ---
En la parte delantera de la bolsa realizamos el tablero del juego marcando unas lineas y luego cosemos encima de ellas unas cintas.
On the front of the bag we make the game board by marking some lines and then we sew over them some ribbons.
---
Para cerrar la bolsa realizamos una costura por los costados.
To close the bag we sewed the sides.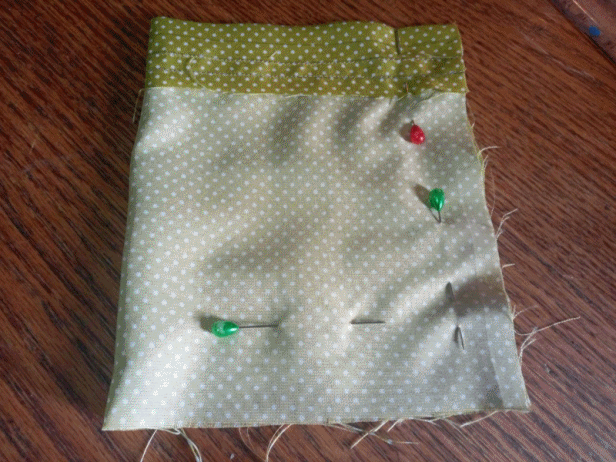 ---
Construida la bolsa realizamos unos pequeños orificios por los costados donde realizamos la costura doble he introducimos la cinta.
Once the bag is built, we make some small holes on the sides where we make the double seam and introduce the tape.
---
Así queda finalizada nuestra bolsa. 🏬
That's the end of our bag. 🏬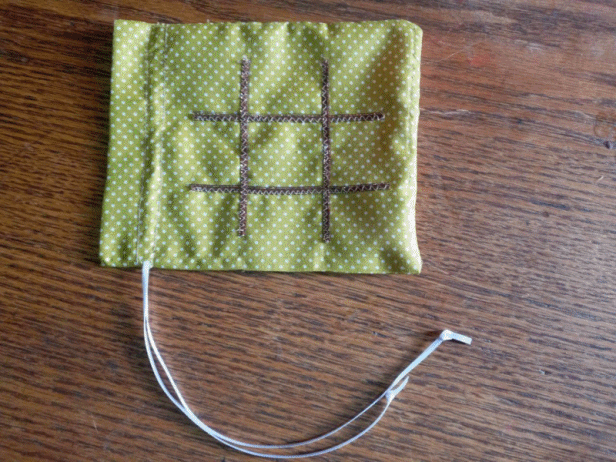 ---
Ahora vamos a elaborar nuestras fichas de juego sobre piedras con temática de mariquitas y abejas. 🐞🐝
Now we are going to elaborate our game pieces on stones with the theme of ladybirds and bees. 🐞🐝
---
Primero pintamos 5 piedras de color rojo y 5 piedras de color amarillo.
First we paint 5 red stones and 5 yellow stones.
---
Luego realizamos en color negro la cabeza, los puntos y las rayas de nuestras fichas.
Then we made the head, the points and the stripes on our chips in black.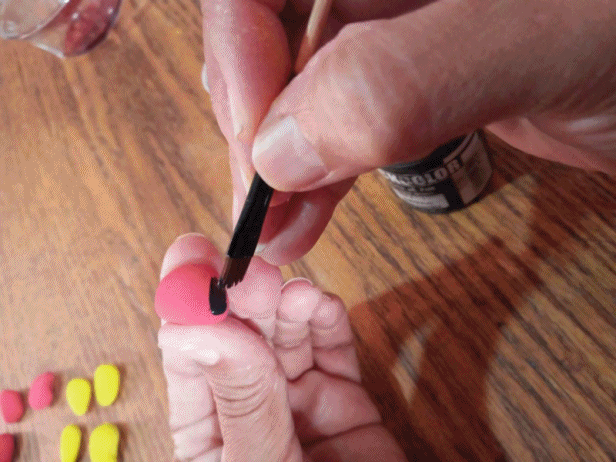 ---
Para terminar y darle vida a nuestros animalitos le pintamos los ojos y las alas en color blanco.
To finish and give life to our little animals we painted their eyes and wings in white.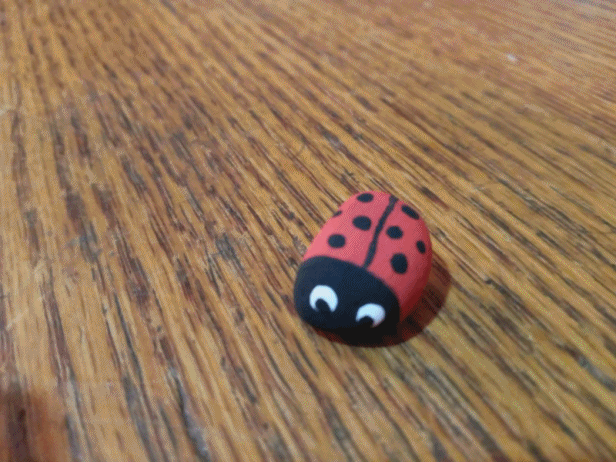 ---
Listo ahora toca jugar, anímate y saca el artista que hay en ti y disfruta creando. 😉
Now it's time to play, cheer up and bring out the artist in you and enjoy creating. 😉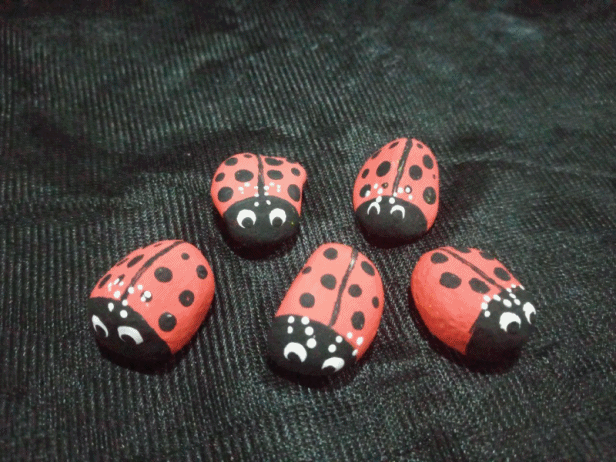 ---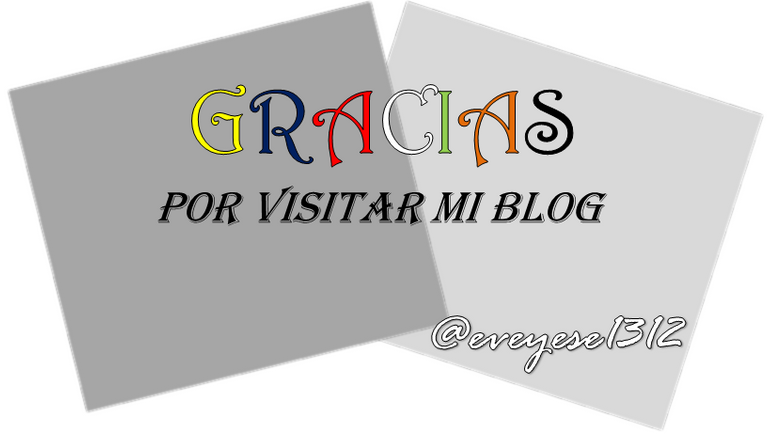 Todas las fotos son de mi propiedad y fueron tomadas con una Tablet Samsung GT-P62000L
All photos are my property and were taken with a Samsung GT-P62000L Tablet
---