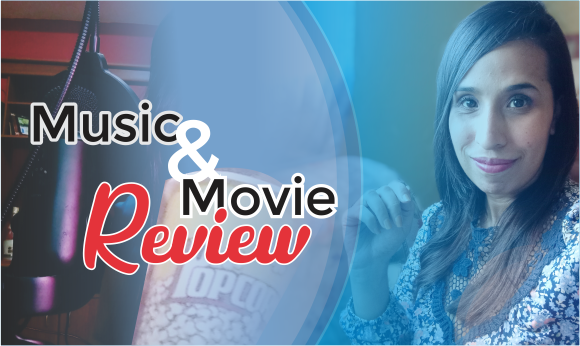 Me encanta la música y el cine por eso en esta serie de entregas de Music+Movie Blog lo que pretendo es compartir esas canciones que he encontrado en películas y me han encantado, esas que siento que complementan de una manera extraordinaria al film y que le hacen ser especial. Aquí que encontrarás películas que me han robado el corazón de esas que volvería a ver una y otra vez.
I love music and movies so in this series of Music+Movie Blog what I intend to do is share those songs that I have found in movies that I have loved and feel complement in an extraordinary way the film which it special for me. Here you will find movies that have stolen my heart, movies I would watch again and again, I am that kind of movie fan.
La inspiración de esta idea surge desde el momento en que participé en el concurso: Music Blog Review, para ese momento escribí sobre la película francesa La Familia Beliér. me encantó escribir el film y más aún volver a escuchar la canción.
The inspiration for this idea came from the moment I participated in the contest: at that time I wrote about the French film La Familia Beliér. I loved writing the film and even more so hearing the song again.
Hoy les hablaré sobre algunas preciosas canciones y sobre una bella película llamada: Una Canción para Marion (2012).
Today I will talk you about a some beautiful songs and a beautiful film called: A Song for Marion (2012).
Esta película cuenta la historia de Marion una señora que padece de cáncer, a pesar de esto ella irradia una alegría natural y disfruta cantando en un coro de jubilados que dirige una carismática joven. En contraposición su esposo Arthur es bastante regañón y amargado incapaz de entender cómo su esposa disfruta pasando el rato con sus compañeros de coro, de hecho ella lo invita a un ensayo pero él no se siente para nada cautivado.
This film tells the story of Marion a lady who suffers from cancer, yet she radiates a natural joy and enjoys singing in a retired choir led by a charismatic young woman. Her husband Arthur, on the other hand, is quite scolded and bitter and does not understand how his wife enjoys hanging out with her choir mates. In fact, she invites him to a rehearsal but he is not at all captivated.
Mientras la película avanza vamos entendiendo la historia de esta pareja y como dos polos opuestos pueden atraerse llegando a complementarse, también se asoma la mala relación de Arthur con su único hijo y como, ni siquiera la enfermedad de Marion, puede lograr que ambos hagan las paces.
As the film progresses, we understand the story of this couple and how two opposites can attract and even complement each other. We also see Arthur's bad relationship with his only son and how not even Marion's illness can make both of them make up.
En una se las escenas de la película la frágil Marion, interpretada por la actriz británica Vanessa Redgrave hace un solo de True Colors, siento que es su manera de decirle a su querido Arthur que muestre su verdadero yo, su lado más amable, que se abra a los demás. A mí me encanta cuando en las películas los actores hacen covers de canciones que marcaron una época.
In one of the scenes of the film the fragile Marion, played by the British actress Vanessa Redgrave does a solo of True Colors, I feel that it is her way of telling her beloved Arthur to show her true self, her kinder side, to open up to others. I love it when actors in the movies make covers of songs that marked an era.
Otra canción preciosa que amo escuchar en esta película es Good night my Angel original de Billy Joel. El actor Terence Stamp hace una interpretación preciosa y el coro suena precioso con sus voces de fondo. Tal vez sea por lo muchos años que cante en coros que me emociona inmensamente escucharlos, vuelo hasta esos días.
Another beautiful song I love to hear in this movie is Billy Joel's original Good night my Angel. Actor Terence Stamp gives a beautiful performance and the chorus sounds beautiful with his background vocals. Perhaps it is because of the many years I have sung in choirs that I am so excited to hear them, I fly to those days.
Canción para Marion es una película sublime, llena de humor y emociones a flor de piel que nos habla sobre los conflictos familiares, sobre el poder sanador de la música y la importancia de mostrar quienes somos en realidad, desde nuestra parte más amable y capaz de dar y recibir amor.
Song for Marion is a sublime film, full of humor and emotions that tells us about family conflicts, about the healing power of music and the importance of showing who we really are from our most loving side and capable of giving and receiving love.
---
Translated with www.DeepL.com
---
Thank you for stopping by, for reading or listening, for commenting, for voting.
Thank you for all your support!
Gracias por pasar por aquí, por detenerte a leer o a escuchar, por comentar, por votar.
¡Gracias por todo tu apoyo!

---