Unboxing de un paquete muy especial. Estoy súper feliz y emocionada || Unboxing of a very special package. I am super happy and excited 😱😍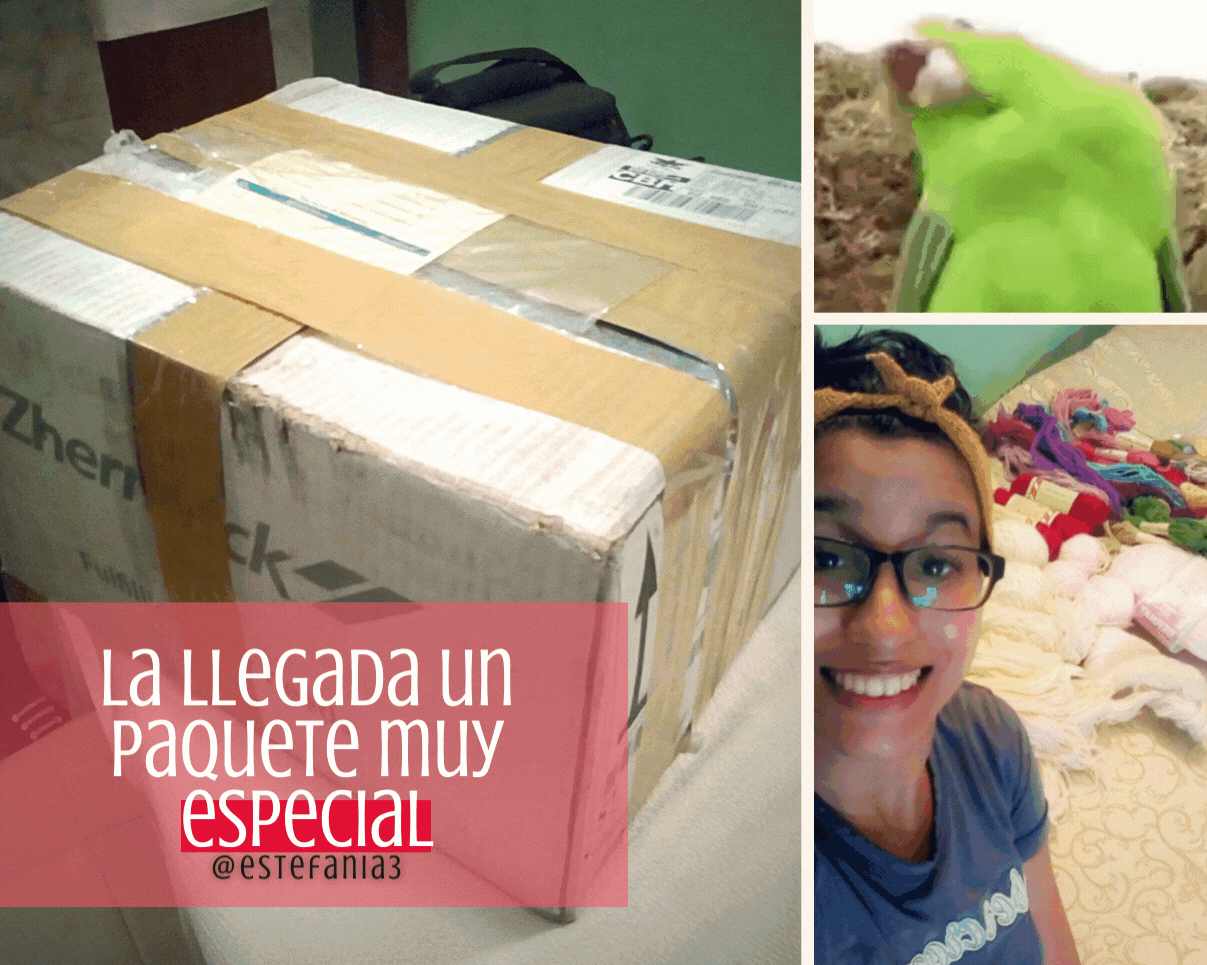 ¡Hola Chicos!
Espero se encuentren de maravilla y que tengan un excelente incio de semana. ♥
Hoy quiero compartir con ustedes el unboxing de un paquete que me han enviado desde Monagas, un estado que se encuentra al este de Venezuela.
En su interior traía dos cosas muy especiales para mí, una cámara fotográfica que me ayudará a documentar mucho mejor mi trabajo (ya luego les muestro en otra publicación esa hermosura) y lo que quiero enseñarles hoy, un montón de lana para tejer ♥😃.
Desde el día que mi prima hizo el envío, estaba super ansiosa de que por fin llegara el día que lo tuviera en mis manos. Utilizamos la empresa de encomiendas Tealca, la cual les recomiendo porque fueron muy responsables en todo el proceso, llegó al tiempo estipulado y sobre todo sus precios son muy accesibles.
Lo mejor es que cuenta con una página web en la que puedes hacer seguimiento a tu paquete. Por supuesto yo lo revisaba cada dos horas para ver por donde venía 😂.
Se demoró 3 días en llegar, lo enviaron el martes y llegó el día viernes a horas del medio día.
Hello Guys!
I hope you are feeling great and have an excellent start to the week. ♥
Today I want to share with you the unboxing of a package that has been sent to me from Monagas, a state that is located in the east of Venezuela.
Inside it had two very special things for me, a camera that will help me document my work much better (and then I'll show you that beauty in another publication) and what I want to show you today, a lot of wool to knit ♥ 😃.
From the day my cousin made the shipment, she was super anxious for the day to finally come when she would have it in my hands. We use the Tealca parcel company, which I recommend because they were very responsible throughout the process, arrived at the stipulated time and above all their prices are very accessible.
The best thing is that it has a web page where you can track your package. Of course I would check it every two hours to see where it was coming from 😂.
It took 3 days to arrive, they sent it on Tuesday and it arrived on Friday at noon.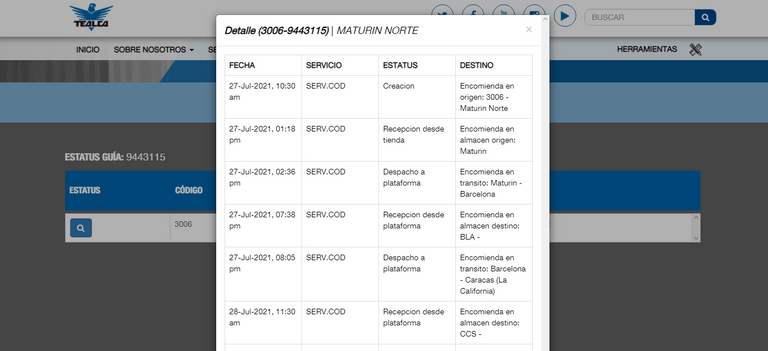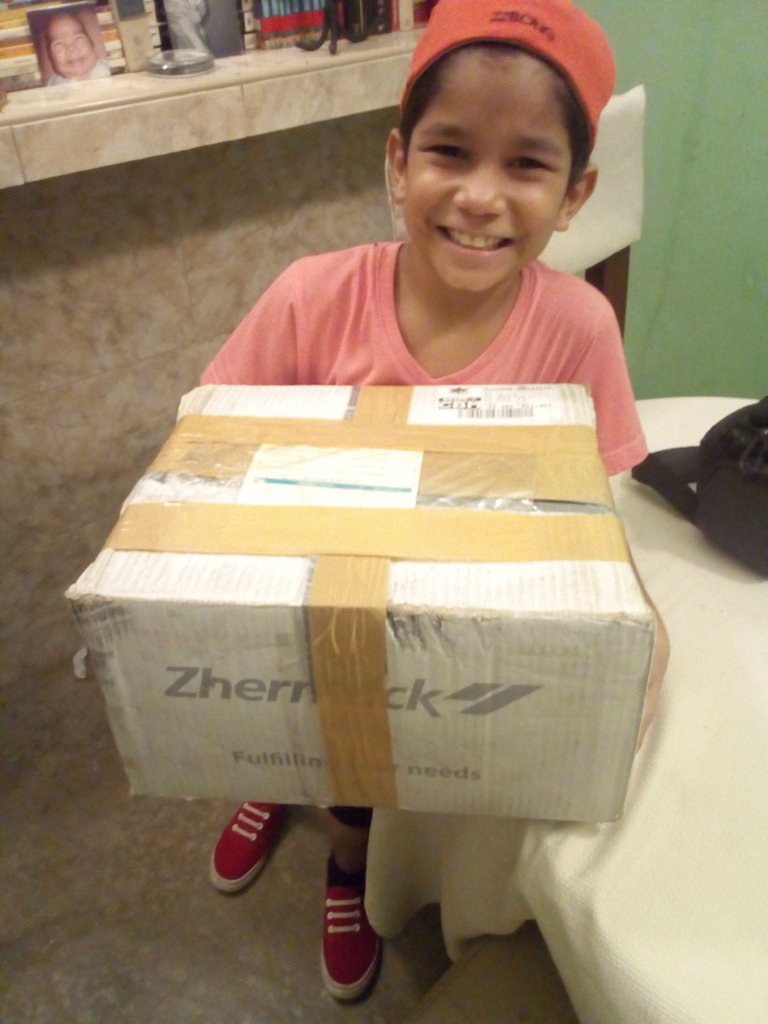 Quien me acompañó a buscar el paquete fue mi hijo Enrique, y por supuesto, estaba más emocionado que yo por abrirlo, así que dejé que me ayudara a abrirlo mientras yo tomaba las fotos.
Luego se nos unió al gran evento mi esposo, que lo ayudó a despegar todas las cintas con las que estaba sellada la caja.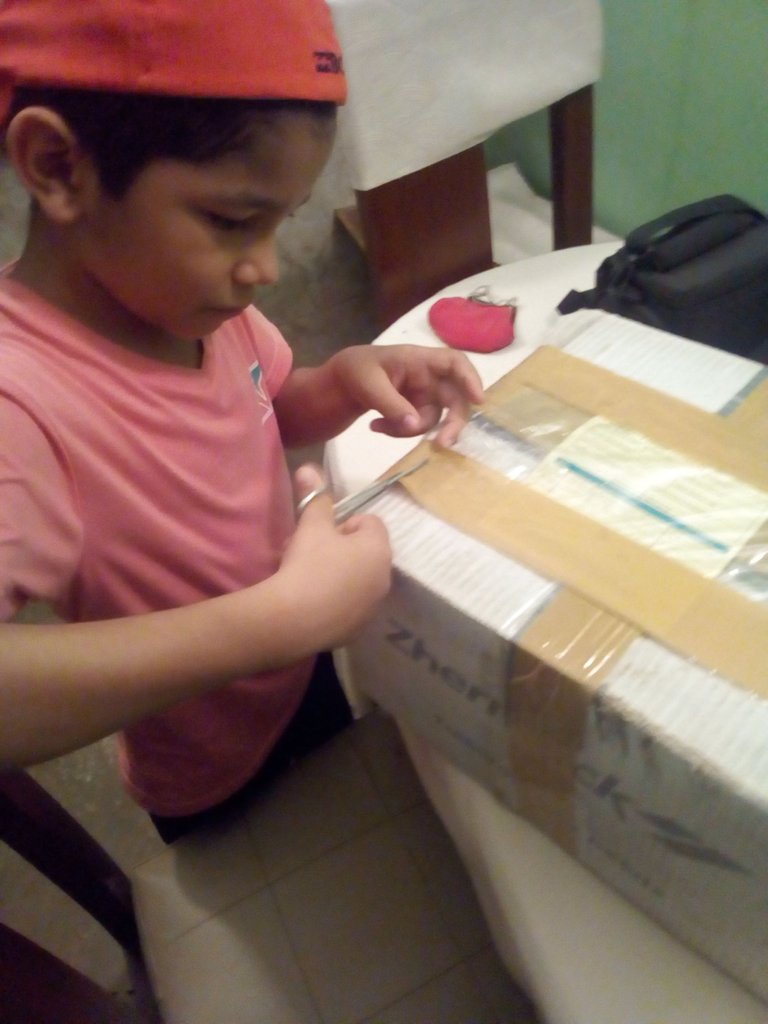 The one who accompanied me to get the package was my son Enrique, and of course, he was more excited than I was to open it, so I let him help me open it while I took the photos.
Then we were joined at the big event by my husband, who helped him take off all the tapes that the box was sealed with.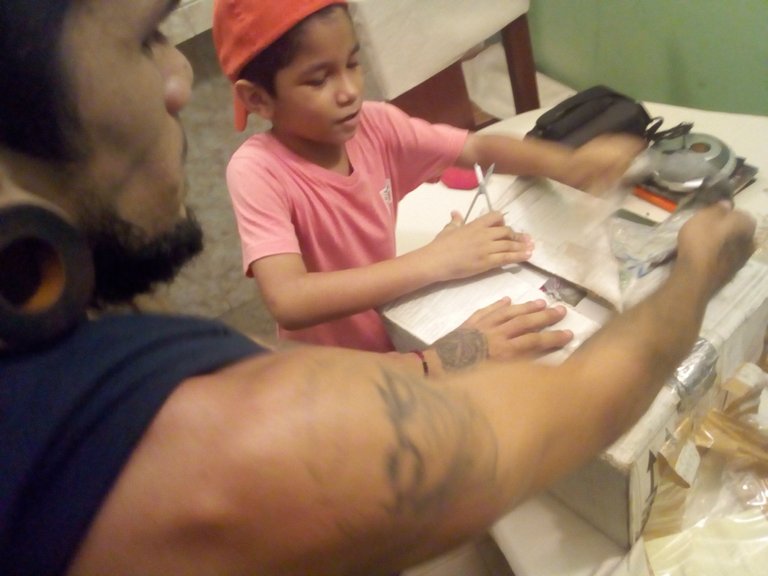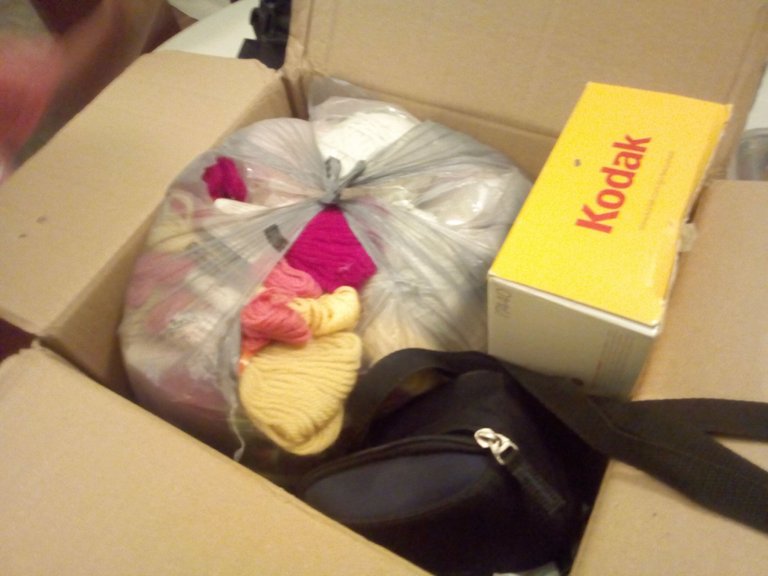 ¡Oh sí, oh sí! ♥ Este momento fue la gloria, ahi estan esos hermosos hilos coloridos.
Los amé todos. Tengo muchas ideas en mente de lo que quiero hacer con ellos. Una de las razones por las que siento alegría es que, vaya soy tejedora y, ¿a qué tejedora no le emociona recibir un montón de estambres nuevos?
Otro de los motivos de mi alegría es que al ser hilos tan hermosos y coloridos, encaja perfectamente con un proyecto que tengo en mente.
Y por supuesto, esto ha sido una inversión que más adelante cuando cada uno de los estambres tengan forma definida, representarán una fuente de ingresos para nosotros.
Oh yeah oh yeah! ♥ This moment was the glory, there are those beautiful colorful threads.
I loved them all. I have many ideas in mind of what I want to do with them. One of the reasons I'm happy is that, boy, I'm a weaver, and what weaver isn't excited about getting a ton of new yarns?
Another reason for my joy is that being so beautiful and colorful yarns, it fits perfectly with a project I have in mind.
And of course, this has been an investment that later when each of the stamens have a defined shape, they will represent a source of income for us.

Ahora les enseñaré a detalle los hilos para que puedan apreciar sus colores. Y por supuesto acepto sugerencias de proyectos para hacer con ellos. 😊
Now I will show you the threads in detail so that you can appreciate their colors. And of course I accept project suggestions to do with them. 😊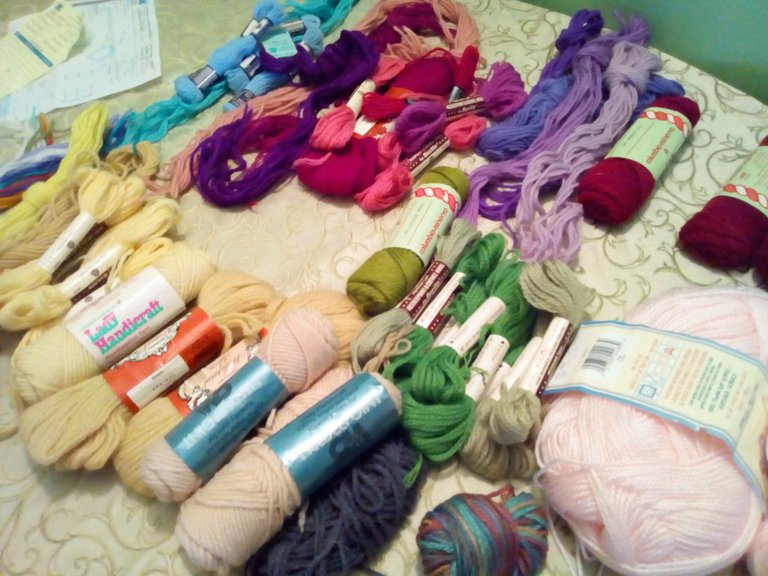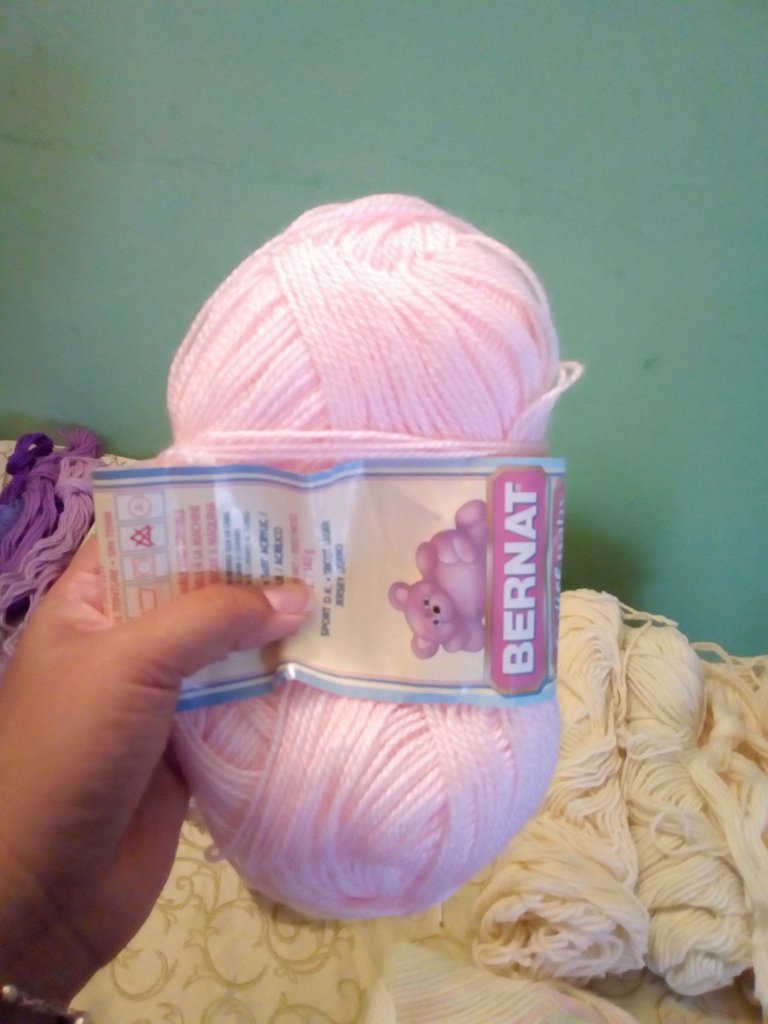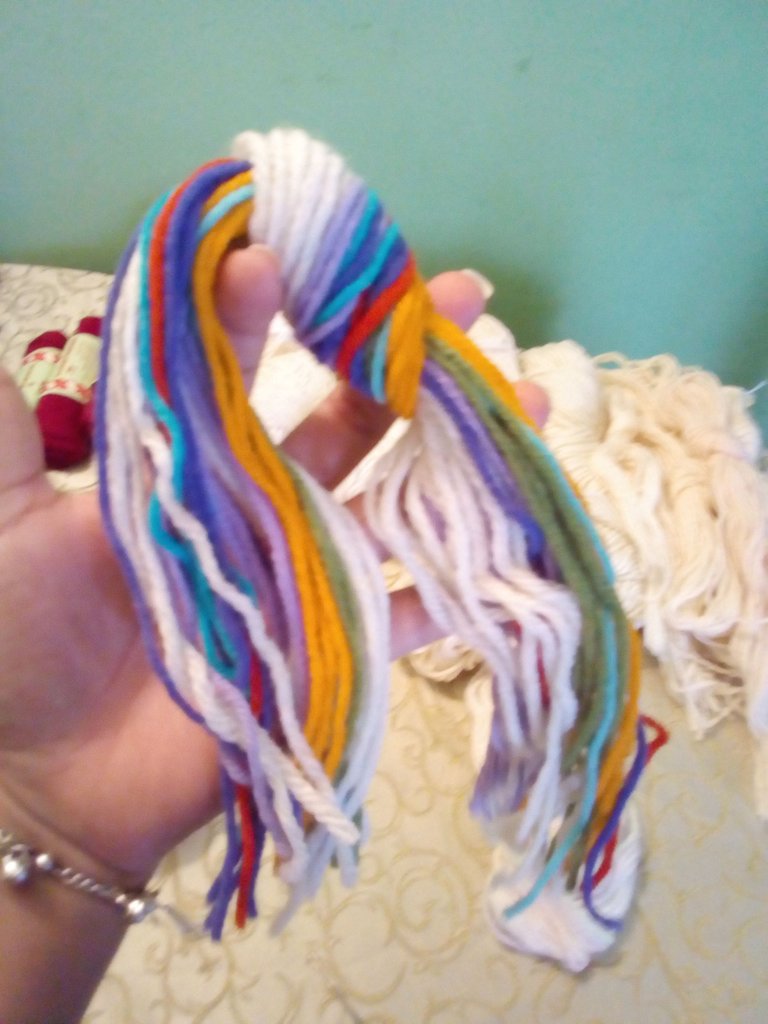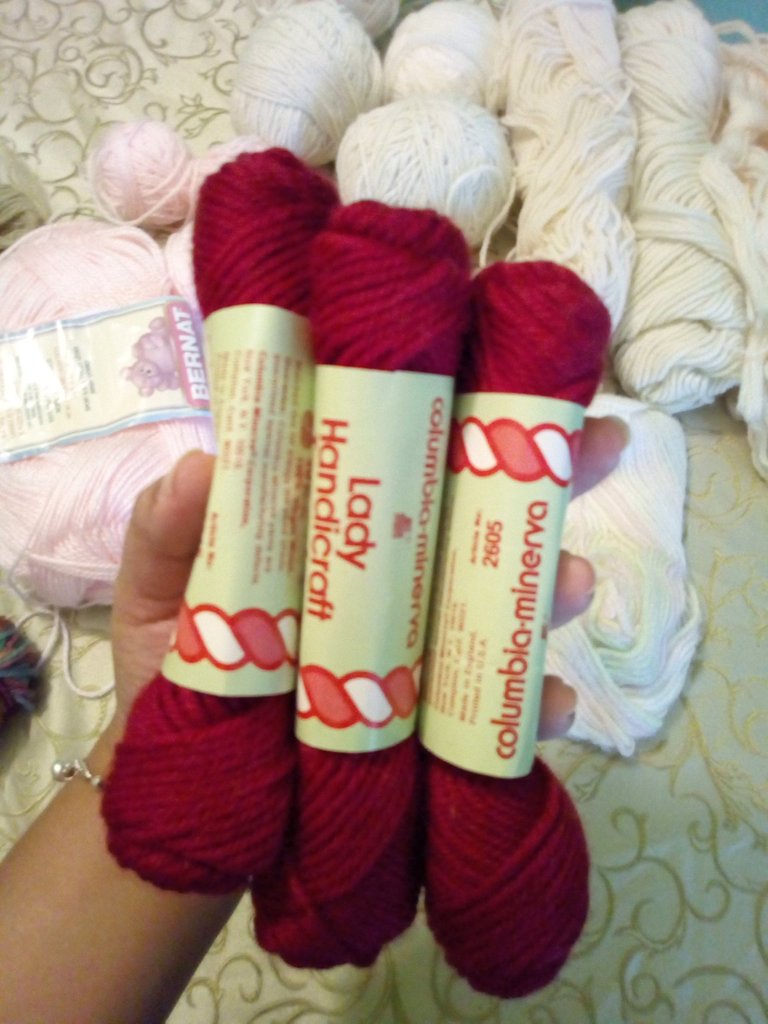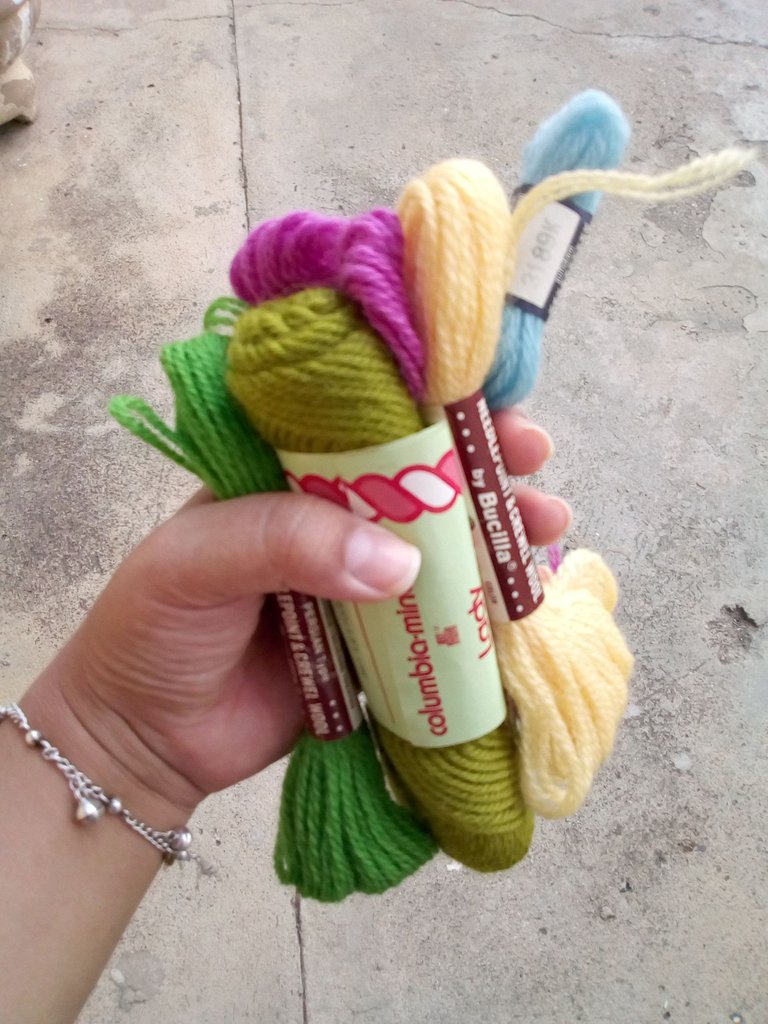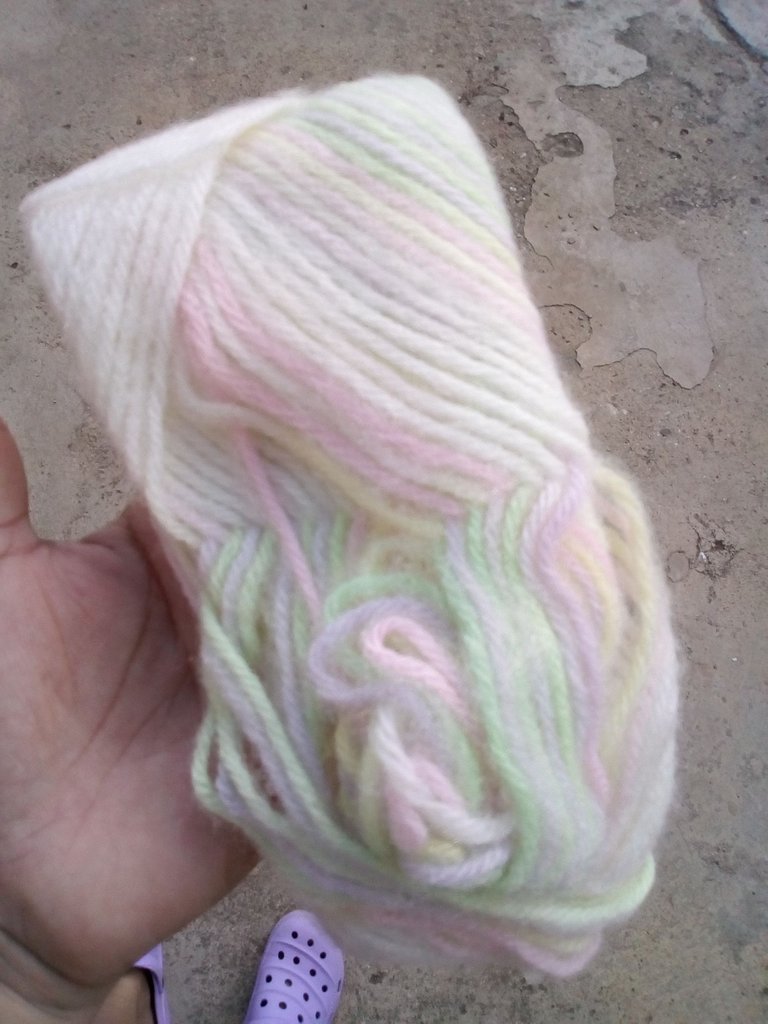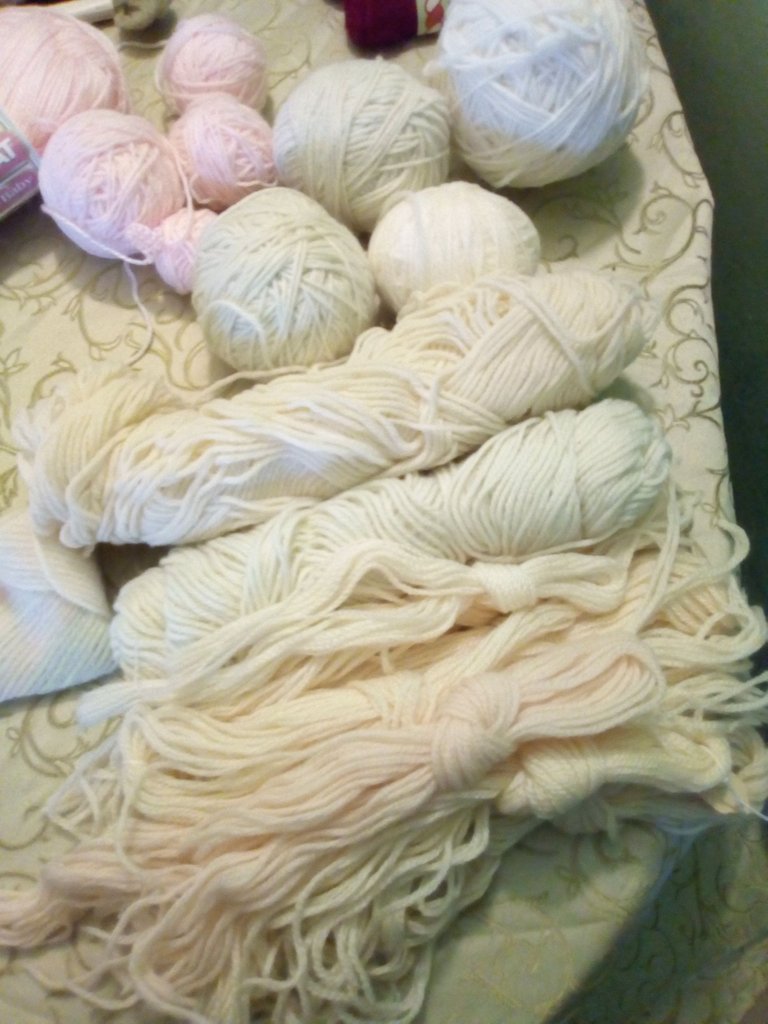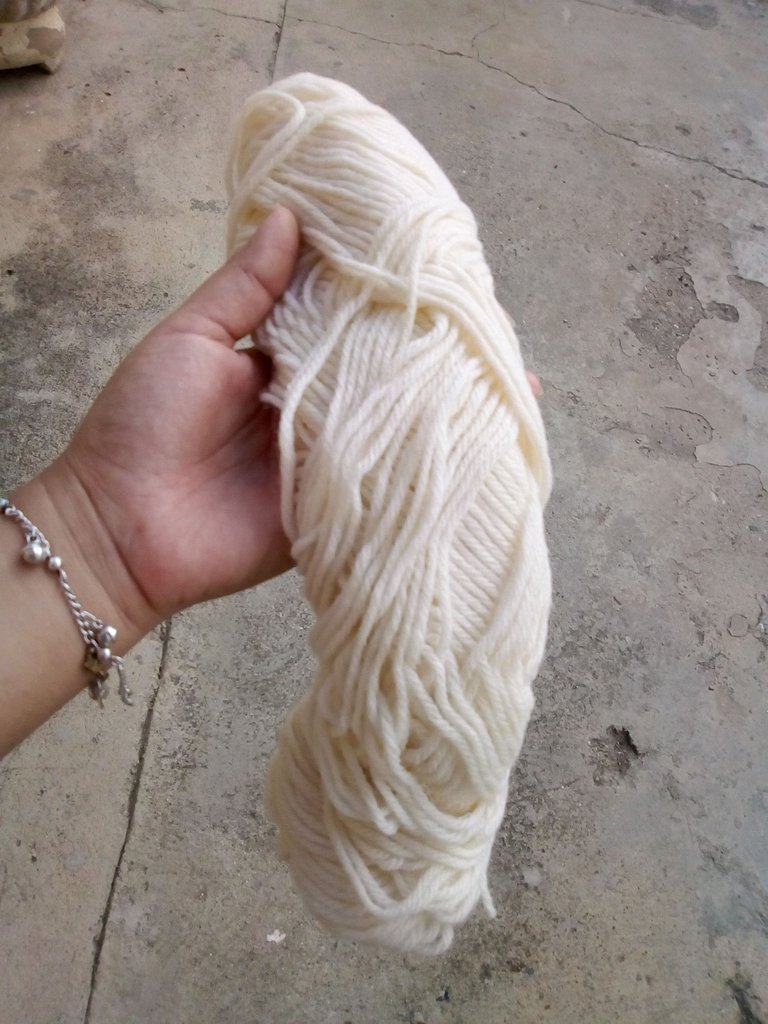 Con estos de color crema tengo pensado hacer varias cositas en macramé ¿se verían genial verdad?
Y después de tantos colores vinieron a mi mente unos llaveros de unicornio. Ya veremos que sale de todo esto, les estaré contando próximamente. ♥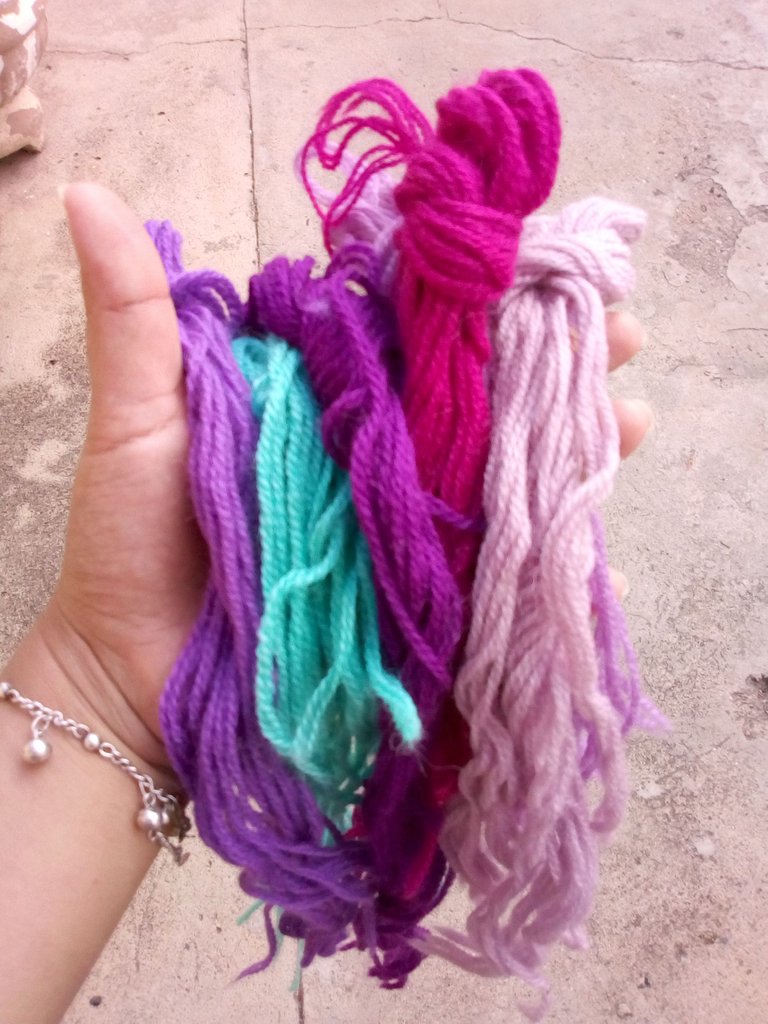 With these cream colored I plan to make several things in macramé, would they look great, right?
And after so many colors, some unicorn keychains came to mind. We'll see what comes out of all this, I'll be telling you soon. ♥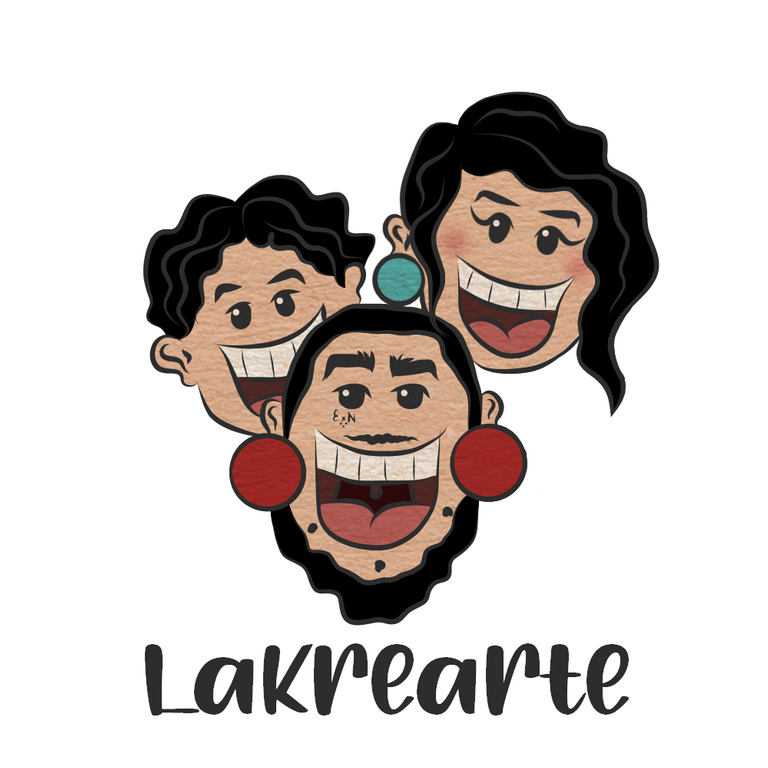 ¡Gracias por leer, comentar y votar mi contenido!
Espero haya sido de tu agrado y provecho.
Un gran abrazo a todos, y nos leemos en un próximo post
• Lakrearte en Hive •

Att: Estefania Garcia ♥

Imágenes y separadores de mi autoría
Portada editada en Canva
---
---