Reparando una grieta en nuestro tanque de agua || Repairing a crack in our water tank 💦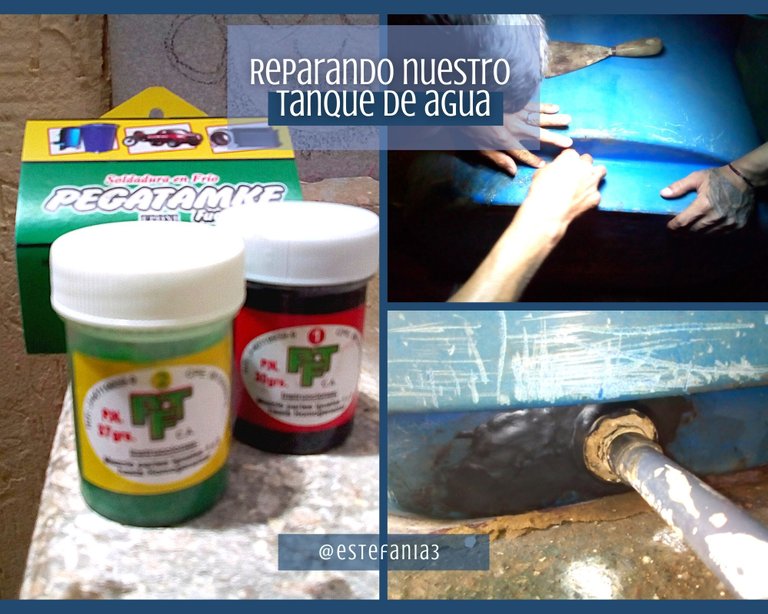 ¡Hola Chicos!
En nuestro país no existe un sistema de agua que fluya constantemente de las tuberías, por lo que es necesario contar con un tanque de agua para mantener las reservas que estaremos usando a lo largo de la semana.
Al mismo tiempo es algo bueno que no haya agua todo el tiempo porque las personas están mal acostumbradas a limpiar todo con la llave abierta, malgastan mucho el agua.
Nosotros solo contamos con un tanque de agua en casa, por eso debemos cuidarlo mucho además que reemplazarlo con uno nuevo es prácticamente imposible por lo altos costos.
La ultima vez que lo llenamos nos dimos cuenta que tenía un bote de agua. En la parte inferior se creó una pequeña grieta por la que lentamente se nos estaba yendo toda el agua.
Era necesario repararlo antes de que se fuera el agua de la tubería y poder reponer esa agua perdida. Para hacer esto mi esposo junto a un amigo se supieron manos a la obra, mi única contribución en todo este proceso fue ir a comprar la pega necesaria porque de todo esto no tengo la menor idea. 😅
Hello Guys!
In our country there is no water system that flows constantly from the pipes, so it is necessary to have a water tank to maintain the reserves that we will be using throughout the week.
At the same time it is a good thing that there is no water all the time because people are not used to cleaning everything with the tap open, they waste a lot of water.
We only have one water tank at home, so we must take great care of it, and replacing it with a new one is practically impossible due to the high costs.
The last time we filled it we realized that it had a water bottle. At the bottom a small crack was created through which all the water was slowly draining away.
It was necessary to repair it before the water left the pipeline and to be able to replace that lost water. To do this, my husband and a friend got to work, my only contribution in this whole process was to go and buy the necessary glue because I have no idea about all this. 😅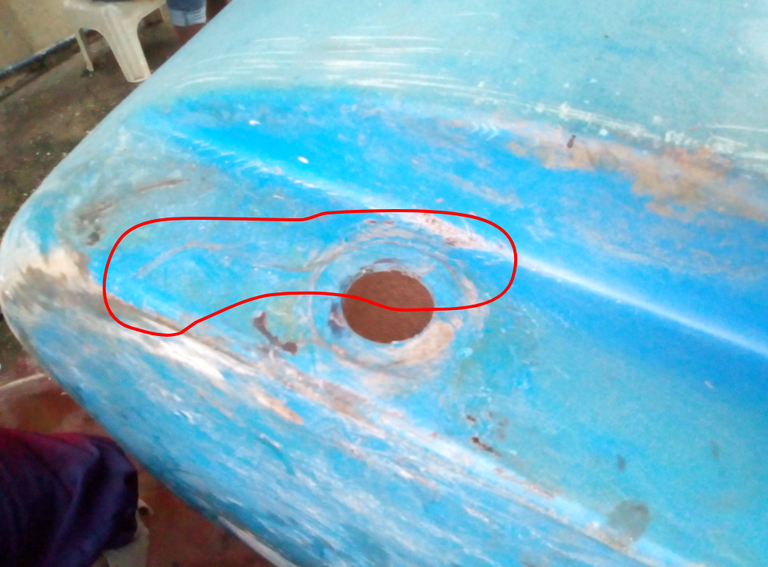 En toda esta parte se encontraba una gran brecha por la que corría el agua, no es algo que se hizo de la noche a la mañana, la verdad es que ya esto existía antes de que nosotros llegaramos a vivir en esta casa, pero mi cuñado en aquel entonces no había hecho un buen trabajo para cubrirla y es por eso que volvió a ceder con el tiempo.
Una vez mi esposo retiró todo el material de la reparación anterior era momento de comenzar el nuevo trabajo.
In all this part there was a large gap through which the water ran, it is not something that was done overnight, the truth is that this already existed before we came to live in this house, but my brother-in-law back then he hadn't done a good job covering it and that's why it gave way again over time.
Once my husband removed all the material from the previous repair, it was time to start the new job.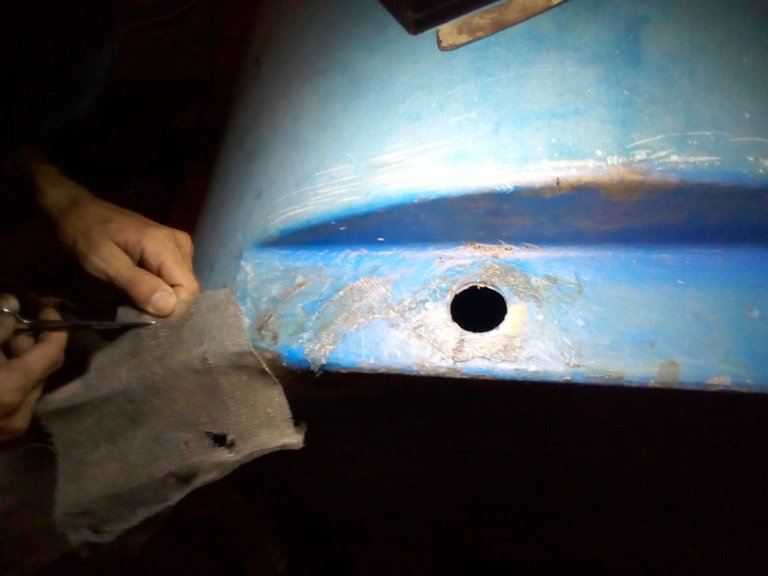 Se necesita una malla de metal con agujeros muy finos, esta malla le dará una base firme a la parte donde se encuentran las grietas y cuando se coloque el pegamento con el que se sellará el agujero, quedará mucho más resistente.
Se recortan los trozos de malla, se colocan sobre las grietas, dejando un sobrante de ambos lados y luego se coloca una plancha de metal caliente para derretir el plástico del tanque y así la malla quedará fijada.
Se hace poco a poco y con mucha paciencia para que quede bien.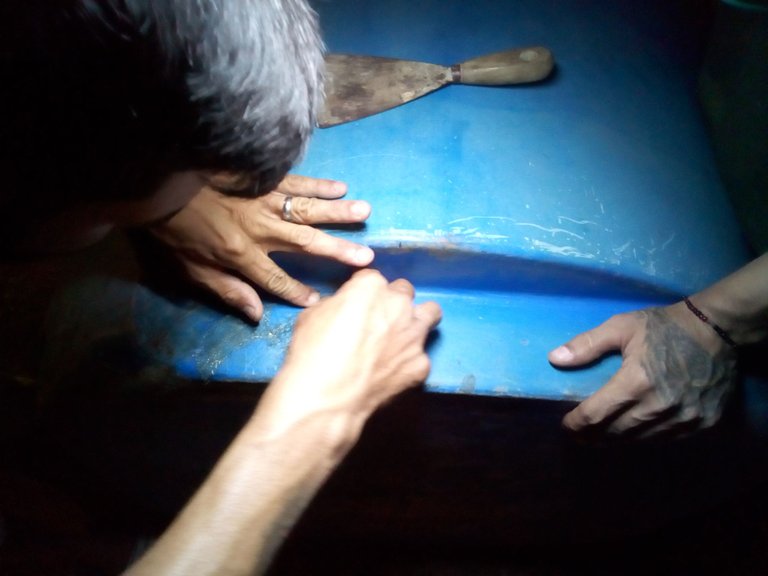 A metal mesh with very fine holes is needed, this mesh will give a firm base to the part where the cracks are and when the glue with which the hole will be sealed is placed, it will be much more resistant.
The pieces of mesh are cut out, placed over the cracks, leaving an excess on both sides and then a hot metal plate is placed to melt the plastic in the tank and the mesh will be fixed.
It is done little by little and with a lot of patience so that it looks good.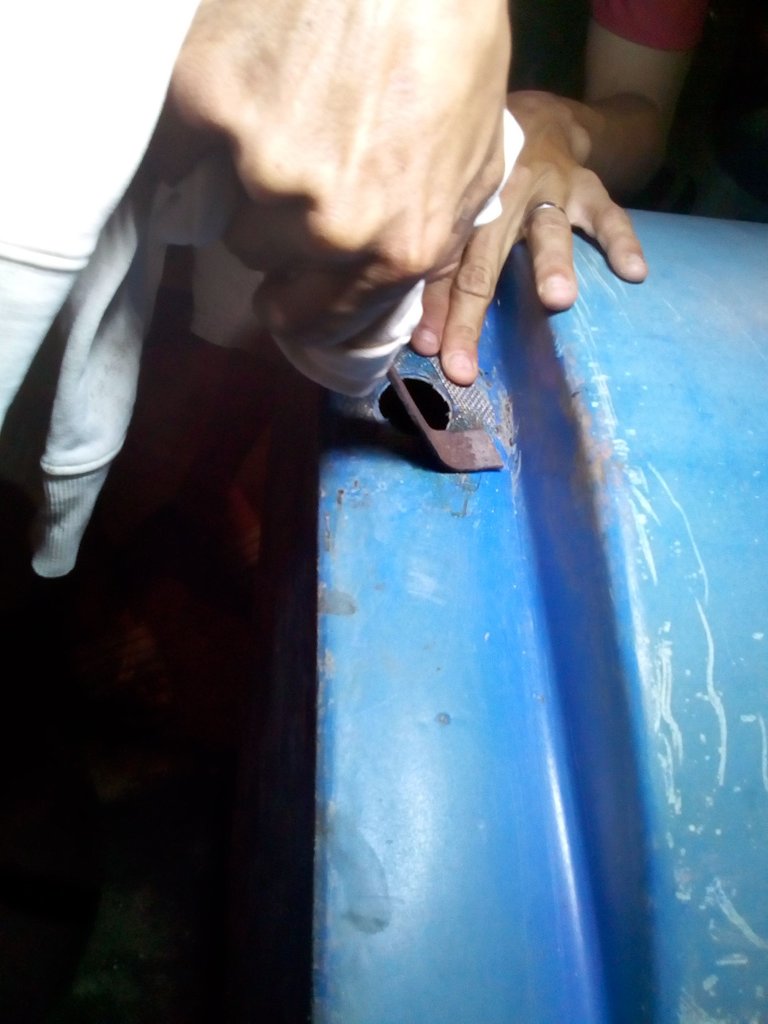 En el circulo podemos ver una malla que ya se integrado a la estructura del tanque y con la fecha señalo una que será trabajada.
In the circle we can see a mesh that has already been integrated into the structure of the tank and with the date I indicate one that will be worked.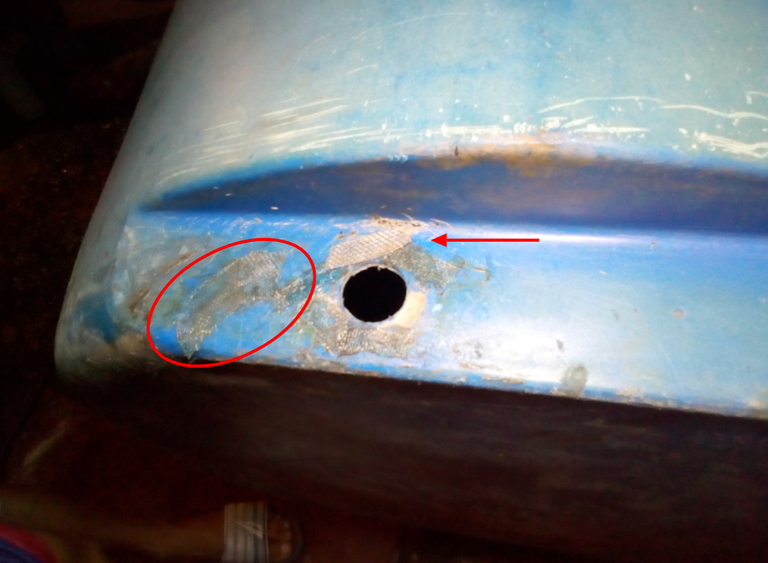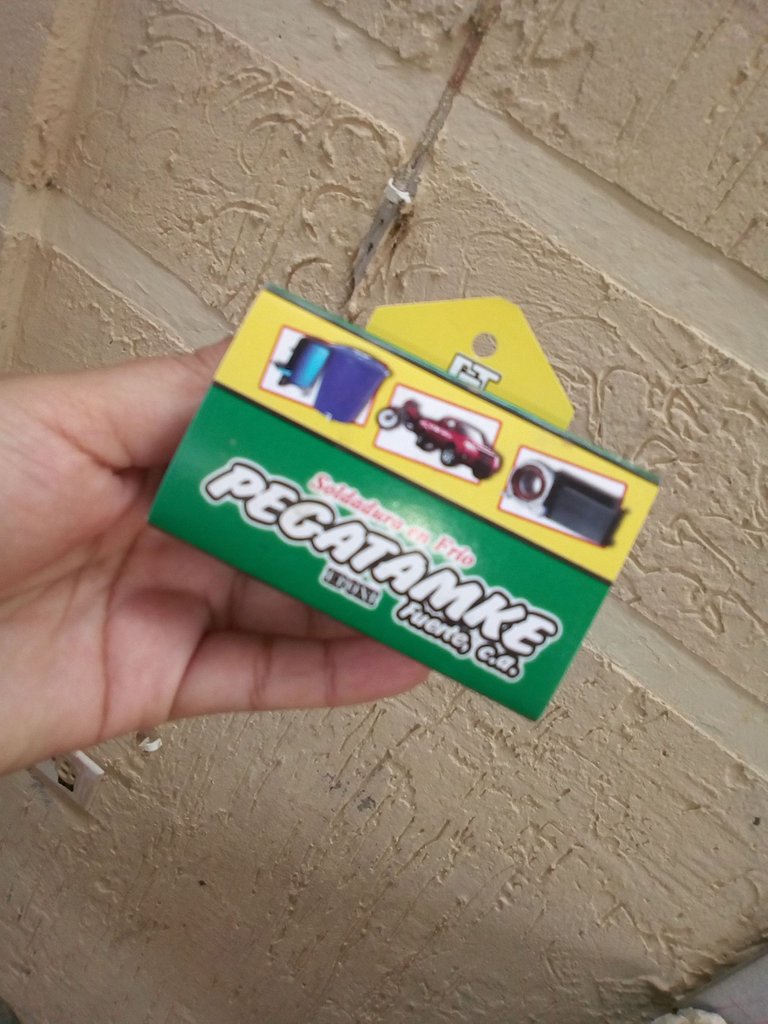 Ahora es momento de utilizar la pega, es un producto que trae dos envases pequeños con el número 1 y 2, que al mezclarlos en partes iguales crean el pegamento. Este debe ser aplicado en el sitio a reparar una vez mezclado porque secan muy rápido.
Este pegamento fue aplicado al día siguiente por mi esposo, debe recibir bastante sol para que quede bien seco y fijado.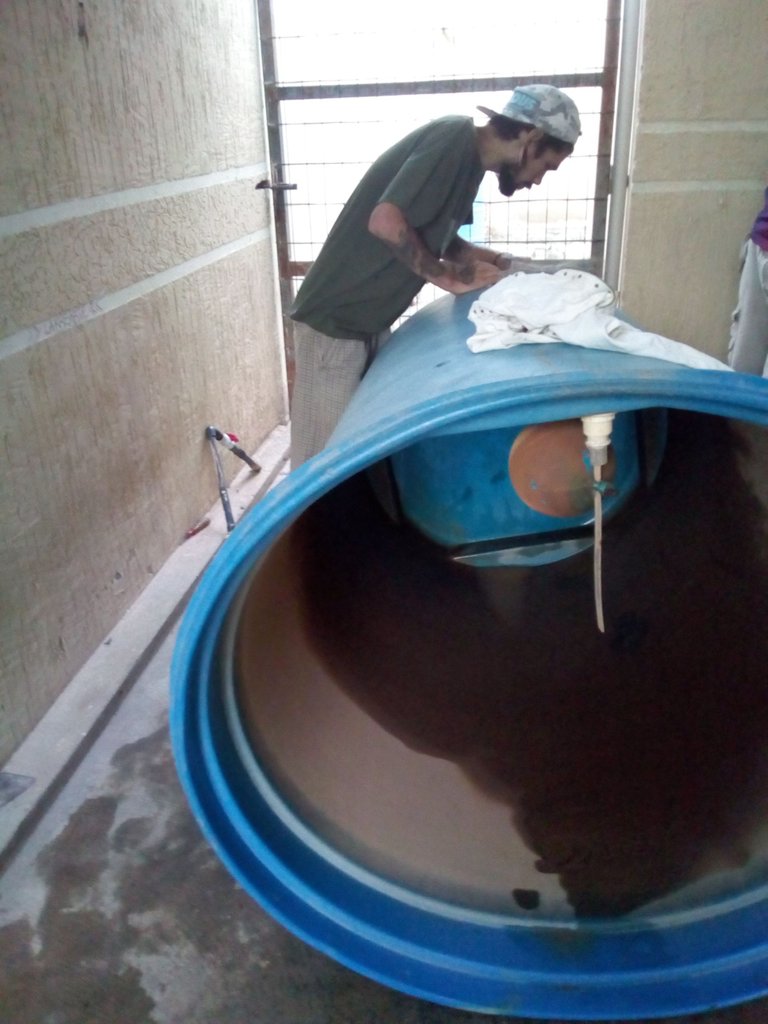 Now is the time to use the glue, it is a product that comes with two small containers with the number 1 and 2, which when mixed in equal parts create the glue. This must be applied on the site to be repaired once mixed because they dry very quickly.
This glue was applied the next day by my husband, it must receive enough sun so that it is well dry and fixed.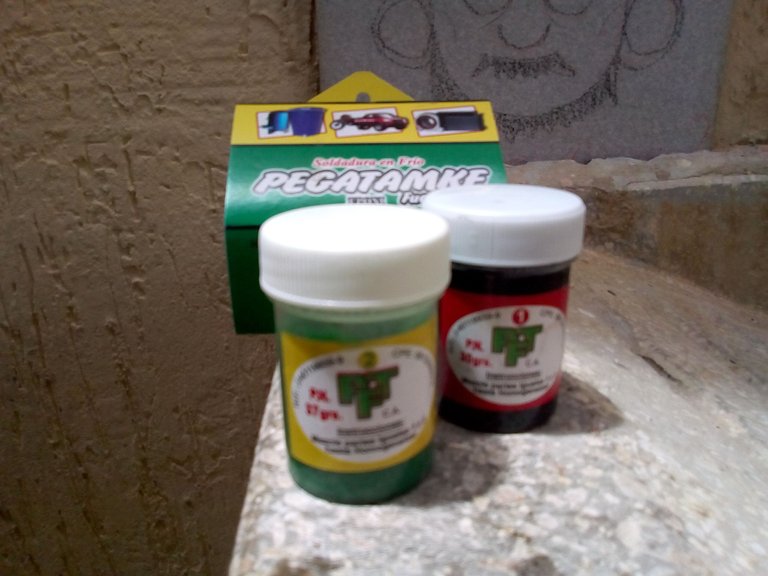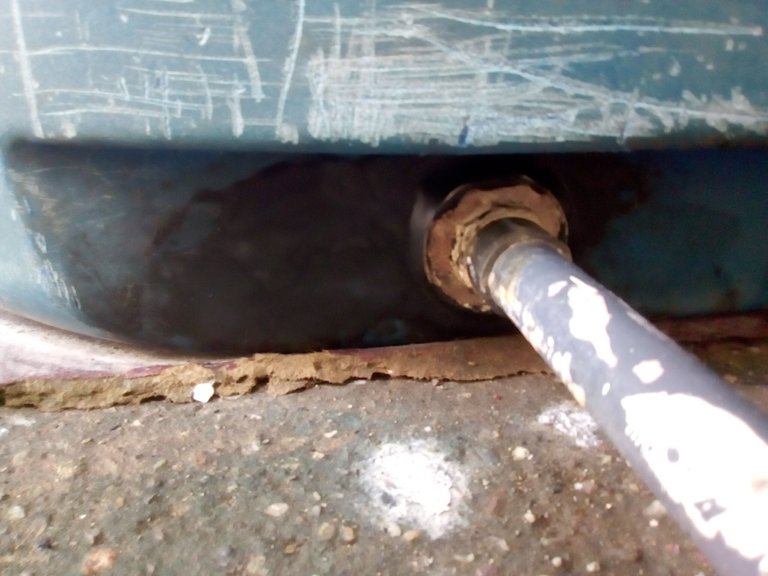 Y así quedó fijada la tubería sin ningún bote de agua. El tanque está listo para ser llenado nuevamente de agua y durar con este trabajo de reparación por mucho tiempo.
Es posible reparar las cosas en casa sin ayuda de un profesional, solo es cuestión de investigar y ponerle mucha paciencia y amor a lo que se hace pues es para nuestro propio uso a fin de cuentas. 😊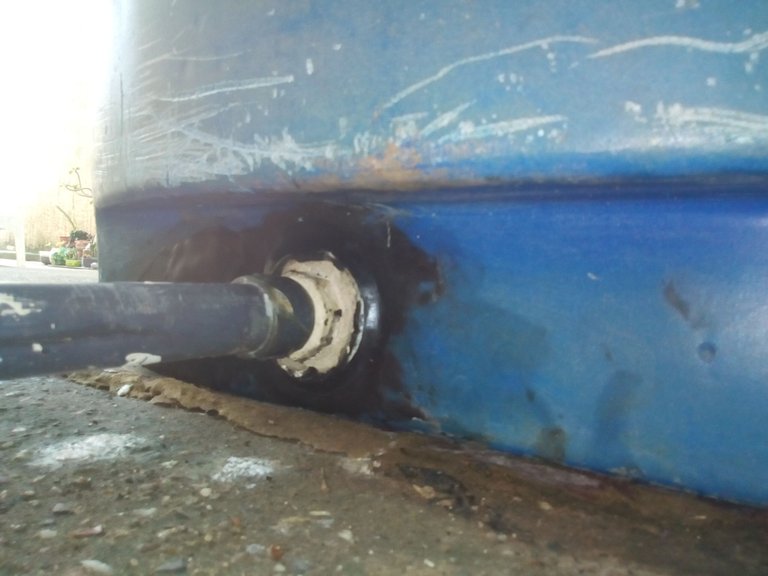 And so the pipe was fixed without any water bottle. The tank is ready to be filled again with water and will last with this repair job for a long time.
It is possible to repair things at home without the help of a professional, it is only a matter of research and putting a lot of patience and love into what is done because it is for our own use after all. 😊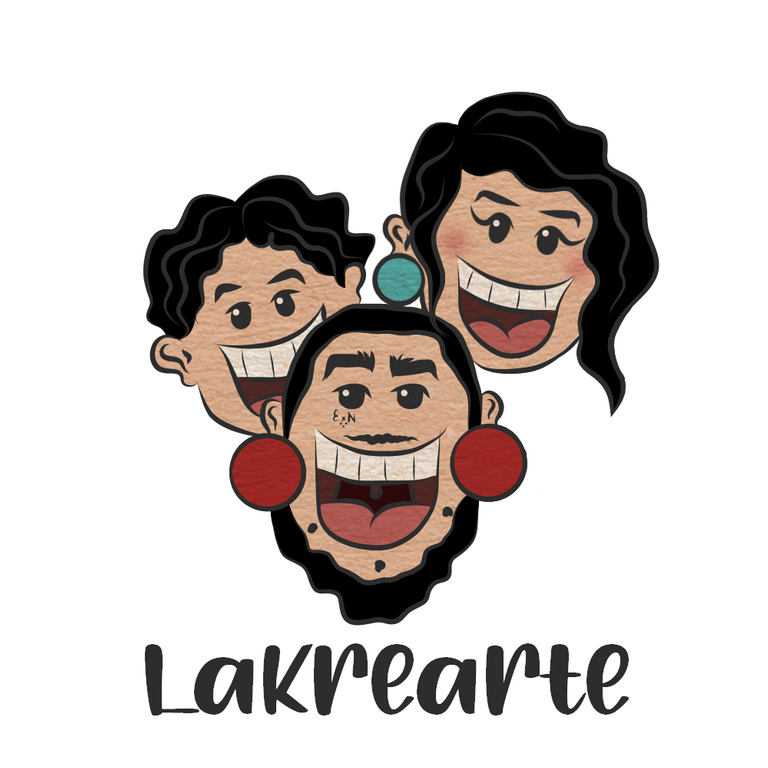 ¡Gracias por leer, comentar y votar mi contenido!
Espero haya sido de tu agrado y provecho.
Un gran abrazo a todos, y nos leemos en un próximo post
• Lakrearte en Hive •

Att: Estefania Garcia ♥

Imágenes y separadores de mi autoría
Portada editada en Canva
---
---