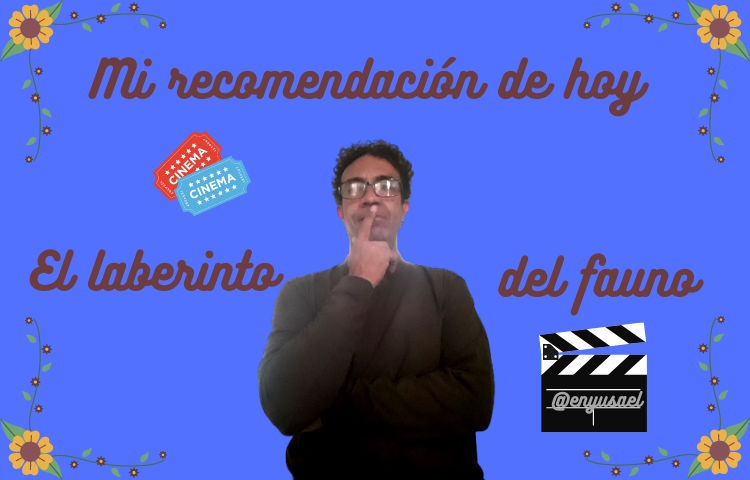 Fotografía propia editada con el programa Canva
Hola, Hive.
Continúo hablando de mis películas favoritas y hoy les quiero compartir una de las que más me ha conmovido. Se trata de una producción hispano mexicana realizada en el año 2006, dirigida y producida por uno de los grandes del cine de habla hispana como lo es Guillermo del Toro.
La película que les quiero compartir hoy se llama El Laberinto del Fauno y Seguramente muchos de ustedes ya la han visto puesto que en el año de su estreno fue la película de habla no inglesa con más nominaciones a los premios Oscar.
I continue to talk about my favorite movies and today I want to share with you one of the ones that has touched me the most. It is a Mexican Hispanic production made in 2006, directed and produced by one of the greats of Spanish-speaking cinema such as Guillermo del Toro.


The film that I want to share with you today is called 'The Pan's Labyrinth' and surely many of you have already seen it since in the year of its release it was the most Oscar nominated non-English speaking film.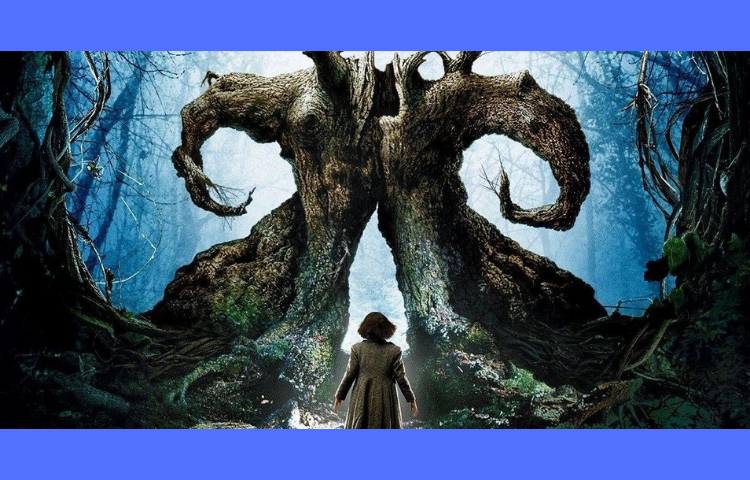 Una de las icónicas imágenes de El laberinto del fauno. Imagen extraída de internet, para verificar la fuente click aquí
El Laberinto del Fauno es una película que nos pasea entre la más cruel realidad vivida en la España post guerra civil y la fantasía más hermosa que pudo construir Ofelia (Ivana Barquero), una niña, apasionada por los cuentos de hadas, que con tan solo 11 años le tocó vivir el sufrimiento de su madre generado por un embarazo a termino con muy alto riesgo y el dolor generado por su segundo esposo, el Capitán Vidal (Sergi López) quien es un despiadado esbirro que trata de acabar con los pocos resquicios de la guerrilla en ese lejano poblado español.
Mientras Ofelia vivía esta dura realidad, un hada la lleva, a través de las ruinas de un antiquísimo laberinto, al encuentro con un Fauno (Doug Jones) quien le revela la verdad acerca de su origen y le asigna tres duras pruebas para demostrar la pureza de su alma que le permitirían entrar al reino fantástico del que éste le habla.
The Pan's Labyrinth' is a film that takes us between the cruelest reality lived in post-civil war Spain and the most beautiful fantasy that Ofelia (Ivana Barquero), a girl, passionate about fairy tales, could have built, At the age of 11, she experienced her mother's suffering caused by a high-risk pregnancy and the pain caused by her second husband, Captain Vidal (Sergi López), who is a ruthless henchman trying to destroy the few remaining traces of the guerrillas in that distant Spanish town.


While Ofelia was living this hard reality, a fairy takes her, through the ruins of an ancient labyrinth, to meet a Faun (Doug Jones) who reveals to her the truth about her origin and assigns her three hard tests to demonstrate the purity of her soul that would allow her to enter the fantastic kingdom of which he speaks.
Trailer oficial de la película El laberinto del fauno de Guillermo del Toro. Video extraído del canal 2bvideo en Youtube
Quisiera antes de finalizar hacer un comentario particular acerca de la música escrita por Javier Navarrete, ya que esta es una verdadera obra maestra que, a través de una hermosa y triste canción de cuna nos involucra inmediatamente en la trama de esta maravillosa película de Guillermo del Toro.
Before finishing I would like to make a particular comment about the music written by Javier Navarrete, since this is a true masterpiece that, through a beautiful and sad lullaby involves us immediately in the plot of this wonderful film by Guillermo del Toro.
Nana de Ofelia, tema principal del film. Extraído del canal xImfalling4everx en Youtube