"The discipline of writing something down is the first step toward making it happen."- Lee Iacocca.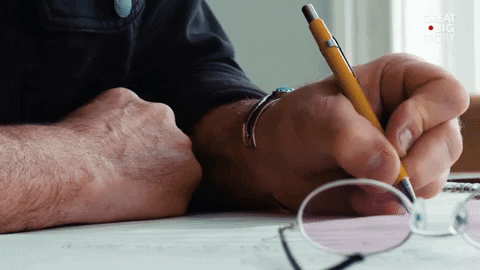 ---
If you have a great idea, write it down so that it will be easy for you to proceed and make it happen.
Write it down and it will stick in your mind just as it will stick to the paper you write it on.
The ideas generation system in the human head is faulty, because it can only retain very little of the ideas that flows in per second.
---
Blessed!
---
See a list to achieving your goals.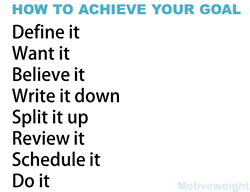 There is and will be a need to write it down when that idea pops down from above into your head.
Innovation starts from some very small lines of ideas that soon becomes a world where everyone else lives in.
No idea is born complete, you see it, write it down and then start following it word by word until it becomes a reality.
If you can think it, you should have it written down and after writing it down, you can proceed to start working to make it a reality.
Writing down that very big idea is the first step to seeing it become a reality.
Whatever you write down will stay written down forever and will surely outlive you.
Stories from hundred years ago are told us through words written down by the individuals that saw those things in their minds, lived them in their time and experienced them as part of their daily lives.
---
Make the world a better place for someone today!
---