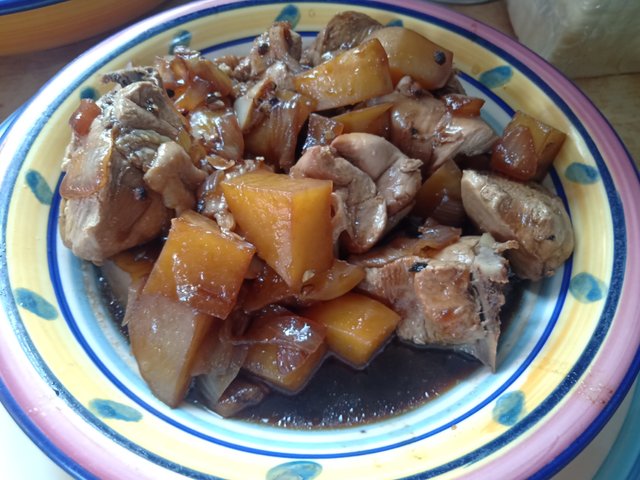 Last time I shared how to cook Sopas. For today I will share how I cook this dish, Adobo, with just easy steps and ingredients.
The ingredients we will need for this dish are:
chicken
garlic
oinion
potatoes
ground black pepper
soy sauce
water
Start on peeling the potatoes and then slice some onions and garlic.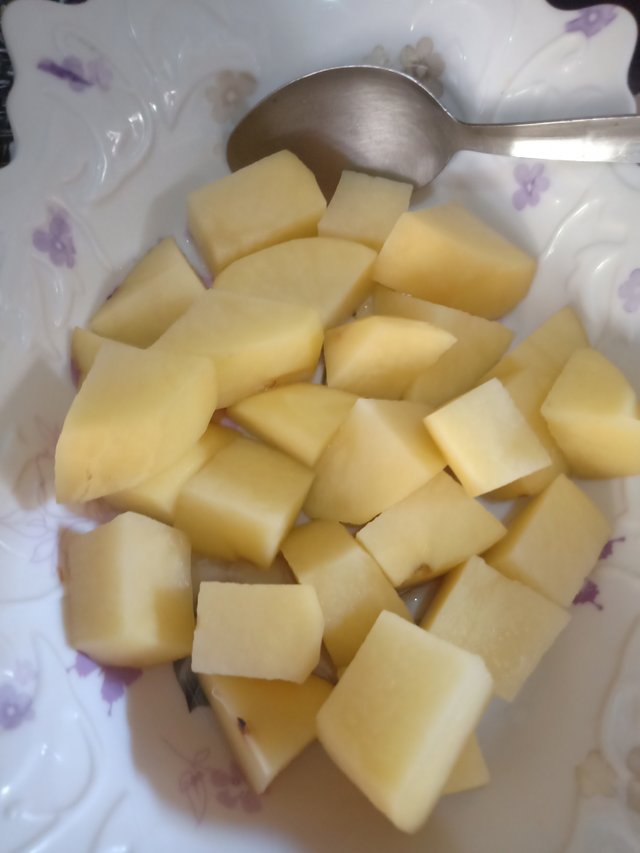 Marinate the chicken with soy sauce and garlic. Three hours of marinating is the best time to make your Adobo more flavorful. But if you are in a hurry, you can marinate it in lesser time.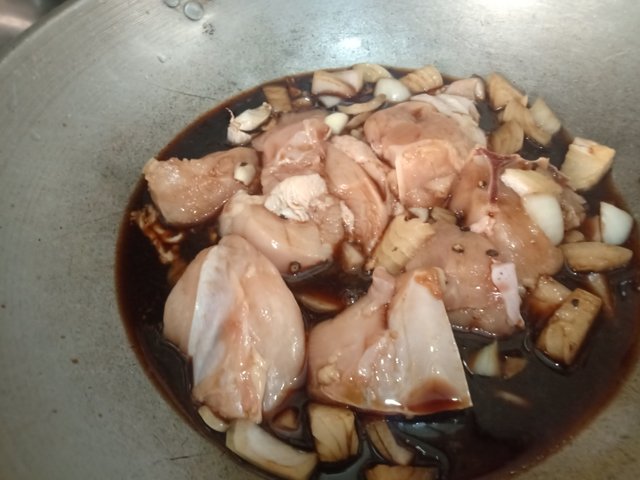 Since I am in a hurry, I just marinated it for few minutes because it is almost lunch. I put the chicken in the pan, then pour the remaining marinade including the garlic.
Let it boil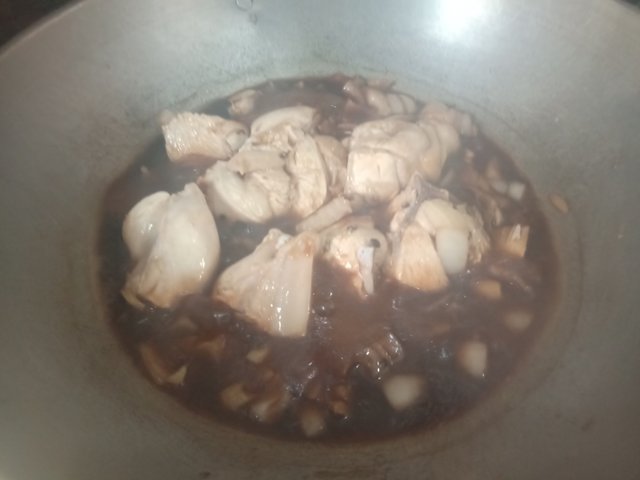 Next is I added four cups of water and let it boil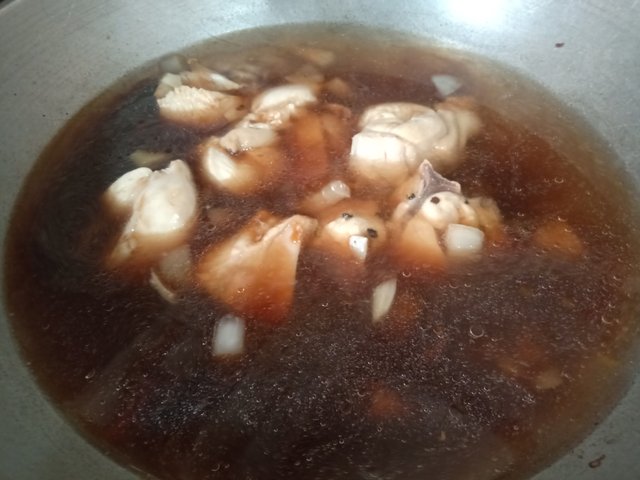 Usually it will take 15-30 minutes. It depends on the chicken.
If you will cook it thoroughly, it will look like this fewer sauce. Depends on your taste if you want more sauce you can cook it in lesser time.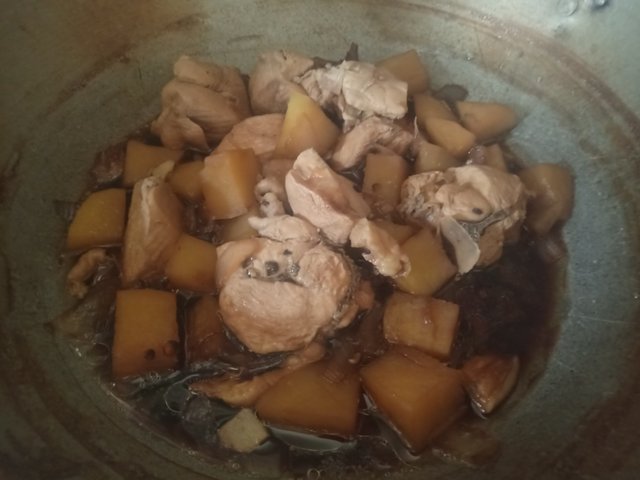 Then serve!