Washington, DC. The trees whisper beauty in the spring, with the loveliest blossoms accessorizing properly, as it were. Their excitement is real, they burst forth in bloom, even before the leaves do. Did you know that some Magnolias bloom twice a year? Once in early spring and once in late summer. I don't live in the correct zip code, but, I did at one time.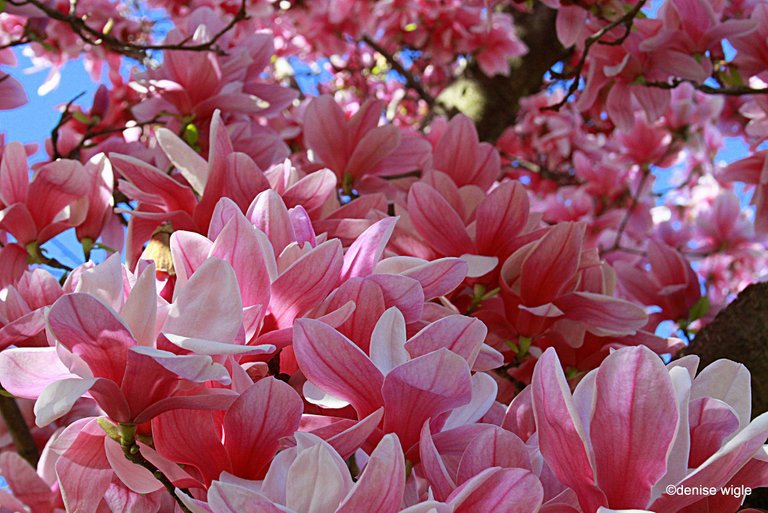 Dress the day with a little sunshine. Why not? I could listen all day. Somewhere, a symphony plays.
The strings of my heart
Harmonizing
Nature
Music to my eyes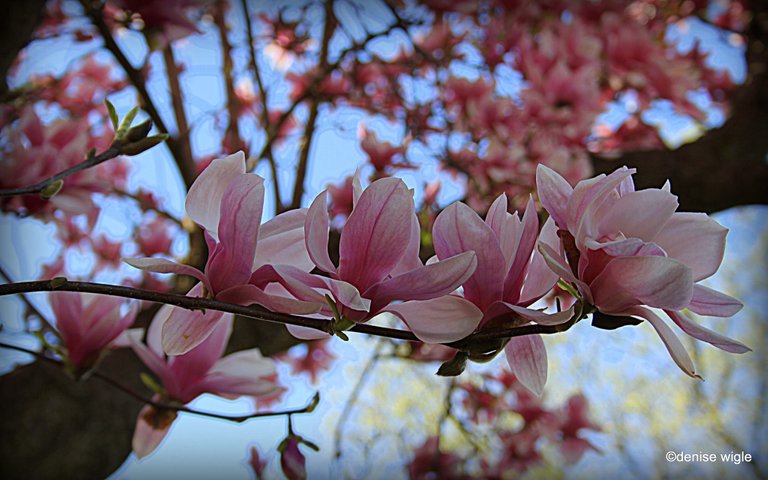 Doing the Magnolia Waltz and why not? Slightly bobbing in the breeze, they seem like they are doing a dance. Softly floating until their petals are free, raining down upon me. I am not sure there is a more elegant tree than that of a Magnolia. I know we make a big fuss over the cherry blossoms, here in Washington, DC, and we do love them, but, it is the Magnolias that rule. Magnolias symbolized dignity and nobility. Magnolias were thought to be the perfect symbol of womanly beauty and gentleness in ancient Chinese culture, according to Wikipedia. I have to say that I don't disagree.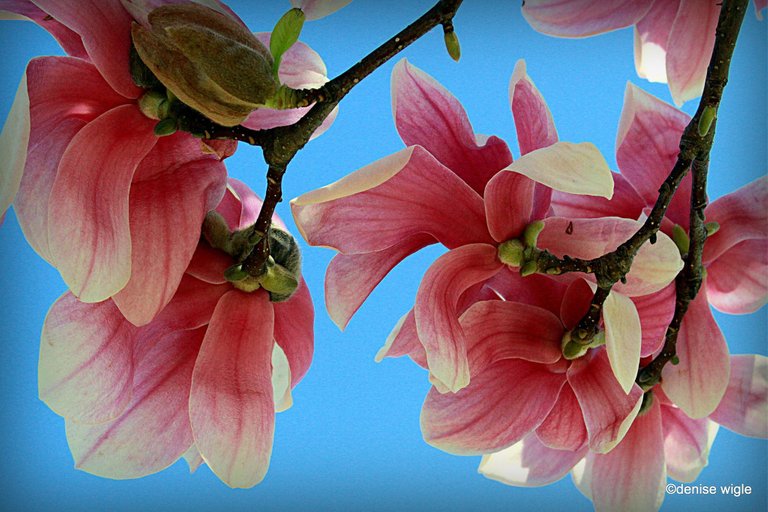 The Tidal Basin was overflowing with blossoms, which at peak bloom this moment! The parking was closed so there wouldn't be an endless stream of tourists. There just wasn't enough room to remain socially distant with all those people in there. It is usually overcrowded and so they played the cards they had in their hand. Two entrances to enter and exit and when it was full, they were shut. Of course, full is relative. Still in all, it was beautiful.
I want to dedicate all the beautiful trees here to #TreeTuesday!! Come on, let's put up some trees!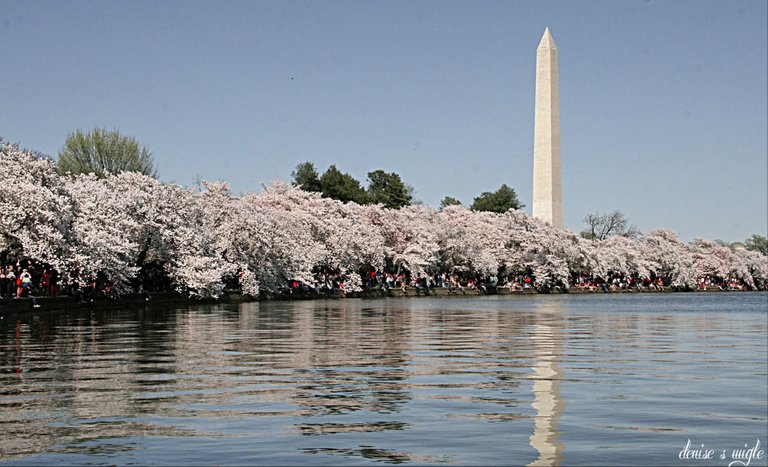 The explosion of color is at peak bloom today! To be honest, that is an event that lasts for a few days, and then they are gone until next year. To be fair, they began opening ahead of the predicted peak bloom schedule, which can totally destroy the Cherry Blossom Festival, but they canceled the entire event for this year.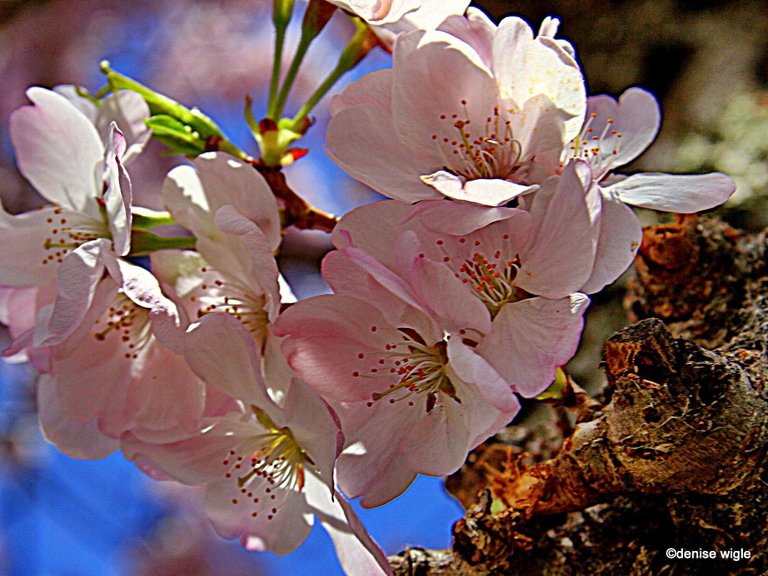 All I have are my words, armed in my mind, written in pen, stand by stand. Oh, yes. Still by hand. It has a different feel. Altered not by keys, backspace, and delete, I write, erase, tear it to pieces and start all over again. And again.
It's my way. I walk out to the deep end of the page and dive right in.

---
Thank you for visiting my post 💖 Kindness counts. Wherever you go, whatever you do.

Shall I compare thee to a summer's day?
Thou art more lovely and more temperate:
Rough winds do shake the darling buds of May,
And summer's lease hath all too short a date:
Sometime too hot the eye of heaven shines,
And often is his gold complexion dimmed,
And every fair from fair sometime declines,
By chance, or nature's changing course untrimmed:
But thy eternal summer shall not fade,
Nor lose possession of that fair thou ow'st,
Nor shall death brag thou wander'st in his shade,
When in eternal lines to time thou grow'st,
So long as men can breathe, or eyes can see,
So long lives this, and this gives life to thee.
Shakespeare

#TeamUSA is a growing community of quality-content people from the United States or those living here. Check us out on Discord!