Did you ever have a day that, despite the bit of rain that sprinkled here and there, turned out better than it had a right to. I have to say that just looking around me, I pulled out the best of it and ran. I find that taking the time to live in the moment and enjoy each pleasure works well for me. You know what I say every day: Savor the flavor!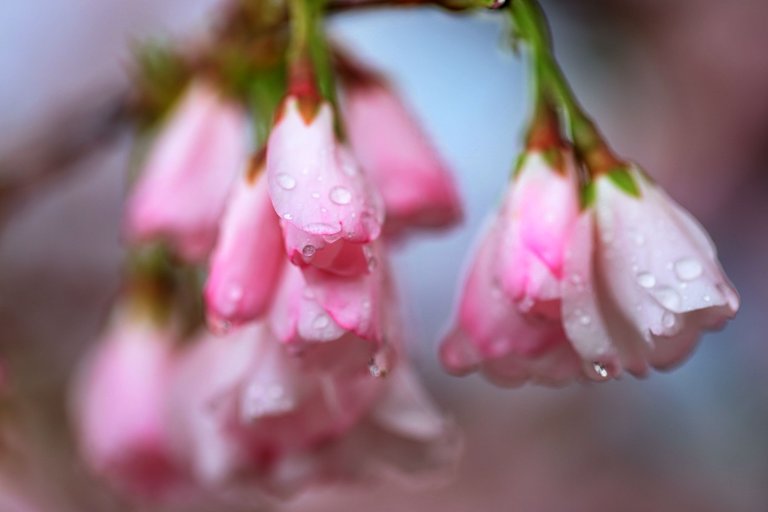 We all love a happy ending, no? Disney style. Cinderella meets the prince, they get married, and yes- they live happily after. It's Disney. I expect it, as most of us do. So many of us hang on to that belief - if we get the husband/wife, promotion, win the lottery, the client at work, all of life's problems will be solved. Ironically, happily ever after and life just doesn't work like that. It takes a lot of work, much like a garden. You need to water a little for growth. You need to nurture a lot... You need to prune or pinch back to give new life. Never fear though. If you outright kill your garden, you can always start again.
After all, an ending is simply a new beginning, isn't it?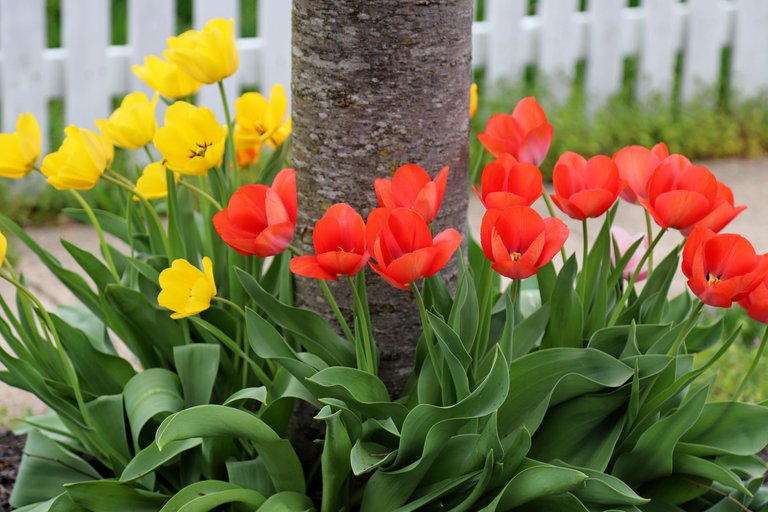 Don't fool yourself. It takes effort to achieve the level of bliss that we all wish for. As for myself, it's the lighting of the candles while cooking, sipping the wine, letting it become acquainted with my mouth, alerting my taste buds, and softly playing some jazz in the background. Snapping a segment of time through the lens, catching an unexpected moment. I love watering the flowers at dusk, just to see the diamonds as the sun peeks through the glistening. Enjoy the moments, don't miss the opportunities to savor your flavors.
It has been a #BeautifulSunday, all day long, despite the occasional sprinkle, freshening up the landscape..
Sometimes when we spend an inordinate amount of time figuring out the nuances and consequences of tough life decisions, the simple ones are the ones that trip us up. Did I happen to mention not to overthink life all the time? Sometimes, I have to go with instinct. The Redbuds are just starting to show off their color. I know they are purple, but, when they are just starting to bud, their buds are red, hence, Redbuds.

It is the grey areas that will get me in trouble every time. I rarely wear grey unless it's combined with navy blue. I've misjudged and mistakenly given undeserving credit to individuals based on grey areas in my mind. So begone grey. Let's play straightforwardly from now on.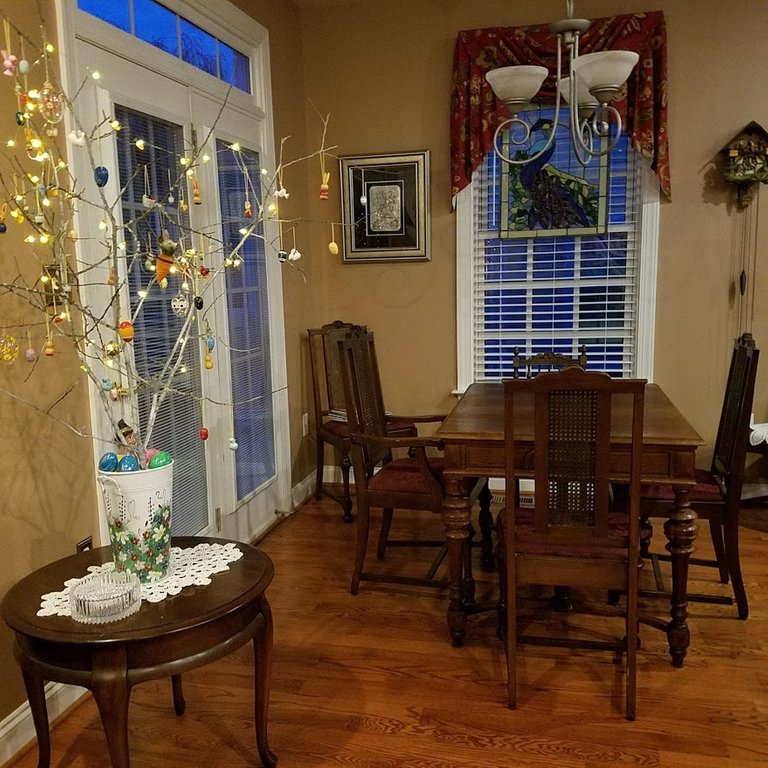 We put up another Easter Tree today. We had extra ornaments and one of the kids came in with a large branch and a few expectations. Who am I to deny that?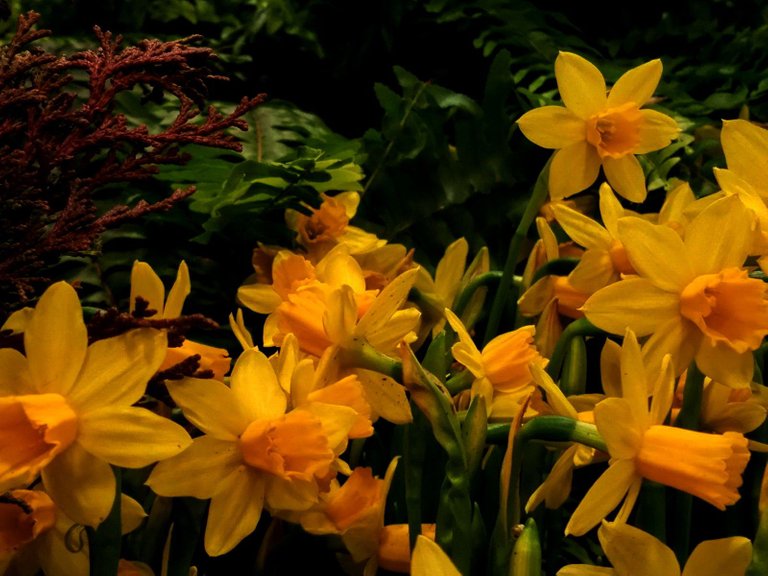 In the end, it was truly a #SublimeSunday initiated by @c0ff33a. I love my @c0ff33a and he likes eclectic. A match made in heaven. I leave you tonight with these words.Be beautiful in your heart; this kind of beauty will last a lifetime. And just like that, this post is over. Come back tomorrow and we'll do it again.
Today is brought to you by #BeautifulSunday by @Ace108 where you show off how you spend your day and also #SublimeSunday by @c0ff33a where any random post will do.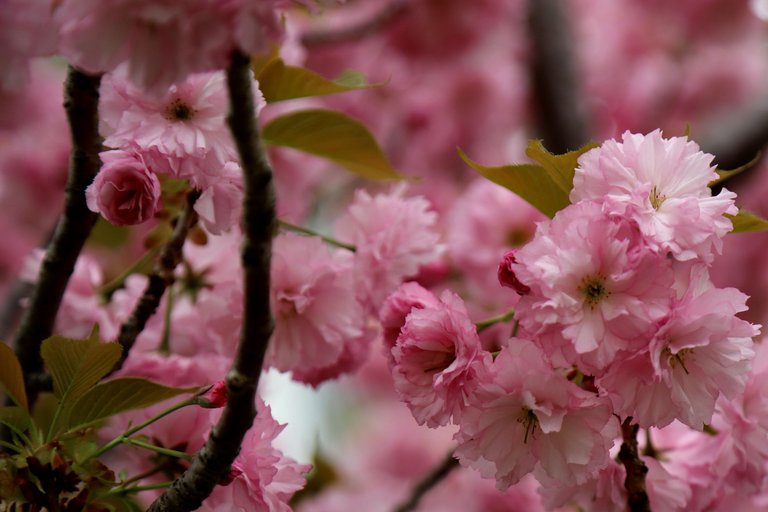 All I have are my words, armed in my mind, written in pen, stand by stand. Oh, yes. Still by hand. It has a different feel. Altered not by keys, backspace, and delete, I write, erase, tear it to pieces and start all over again. And again.
It's my way. I walk out to the deep end of the page and dive right in.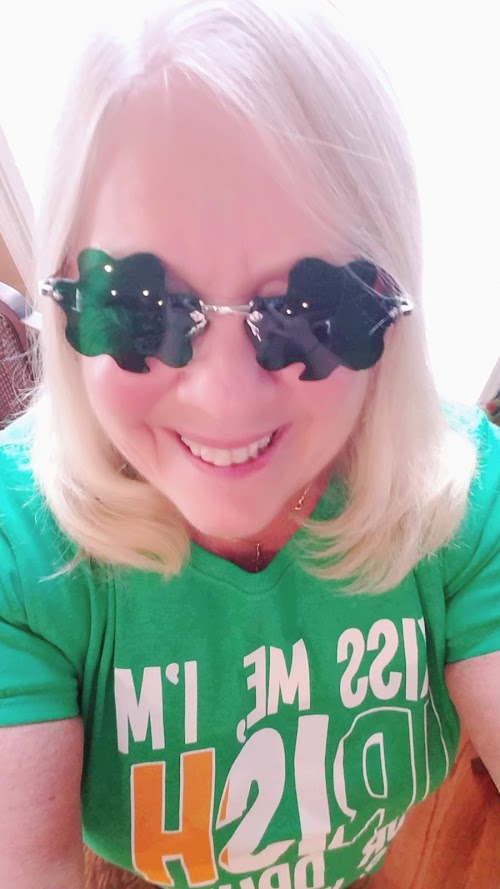 ---
The Naming of Cats
The Naming of Cats is a difficult matter,
It isn't just one of your holiday games;
You may think at first I'm as mad as a hatter
When I tell you, a cat must have THREE DIFFERENT NAMES.
TS Elliot

#TeamUSA is a growing community of quality-content people from the United States or those living here. Check us out on Discord!