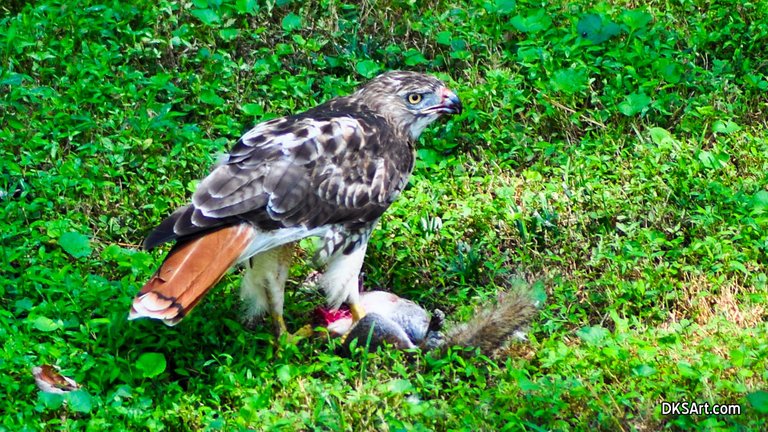 Here are some photos I took of a Red Tailed Hawk in my backyard, this happened a couple of weeks ago. I looked out my window and saw this fierce hunter chowing down on something he just caught. At first I could not tell what it was, but then as he started picking at it I was able to zoom in with my camera lens and clearly see a Squirrel tail.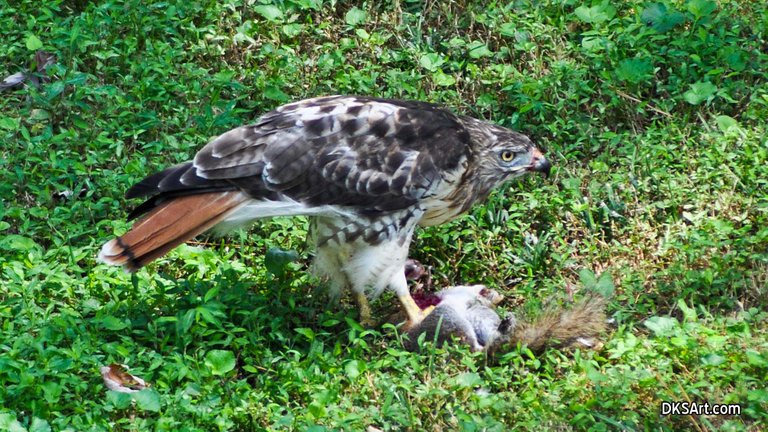 Poor squirrel :(
But such is life, one minute your going for a relaxing walk in the park, the next minute a meteor hits the earth and everyone dies ;)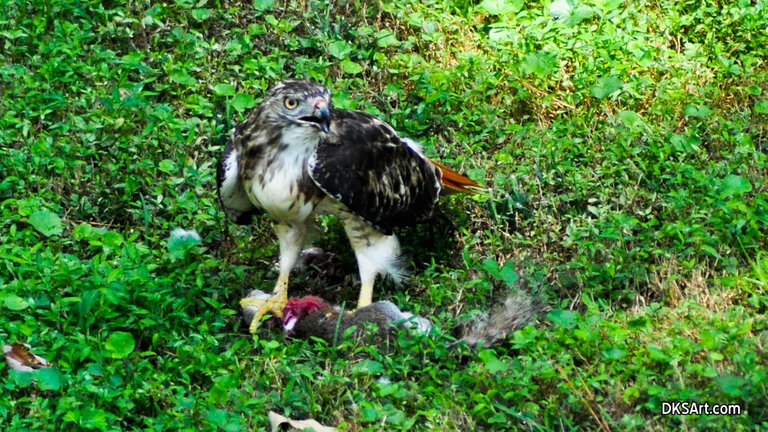 This hawk is kind of big, probably twice the size of a chicken, I have seen him before hanging around in our backyard, but this was the first time I have seen him catch a squirrel.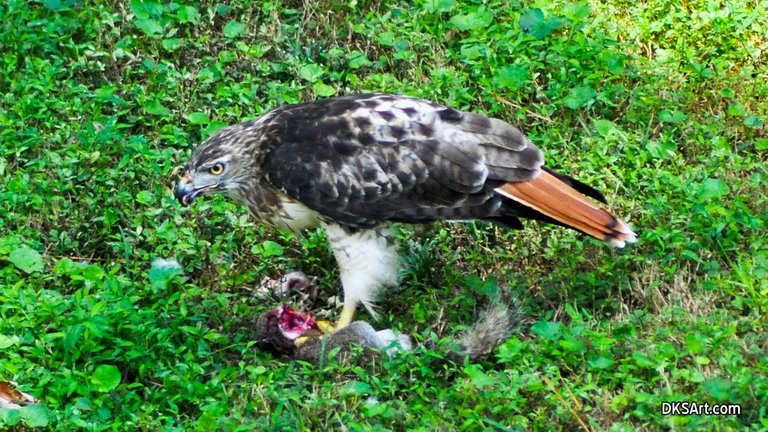 He was there for over 30 minutes enjoying his meal, he was not able to eat the entire thing, but to my surprise he actually came back the next morning and start eating that same squirrel again! I got some video footage of him the next day I will post that another time as I have not compressed the video file yet.
Thanks for checking out my photos!