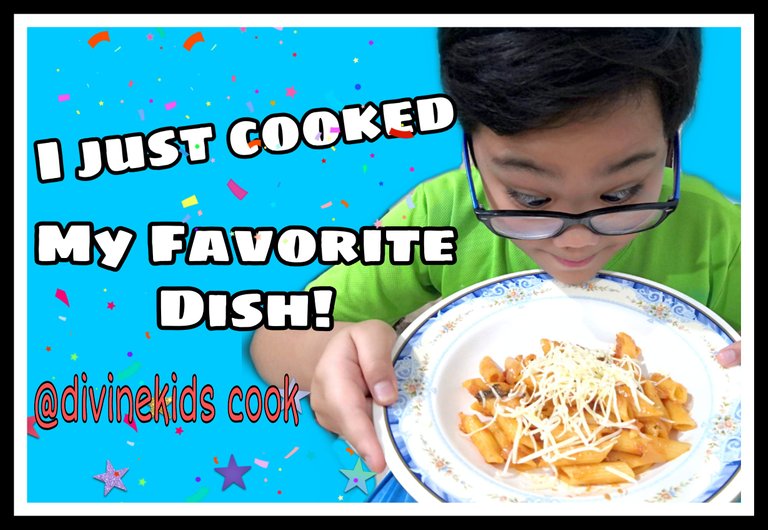 My mom says, "If you love to eat it, then you have to learn how to cook it".
Hi guys! My name is Roulan. I am the eldest of the three @divinekids. Yesterday, you already met my sister, Little Miss where she shared how she made her face mask.
I love pasta!
I love to eat pasta, and according to my mommy @arrliinn, it is easy to prepare and it is now time for me to learn how to cook it. I like to help her in the kitchen, so I said "yes!"
She guided me throughout the process, and I am so happy with the dish I made.
Tuna Penne Pasta
Cutting the veggies.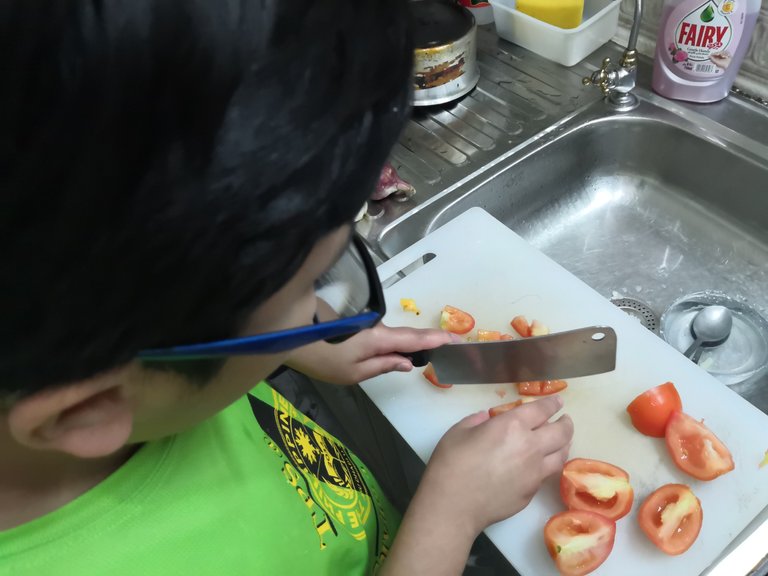 Mom asked me to prepare:
2 tomatoes
1 onion
5 cloves of garlic
Lefties unite! The challenge was to cut the vegetables. I am left-handed and is never really good with knives and scissors.
But as you can see, I was able to dice the tomatoes and mince the onions (it made me cry!) and garlic successfully.
Mom kept saying, "Careful with the knife! Careful with the knife!" Lol.
By the way, I was already cooking the pasta as I was prepping the ingredients for the sauce.
Mom asked me to add lots of salt to the boiling water, and a little oil. The salt should give taste to the pasta.
Now, for the best part.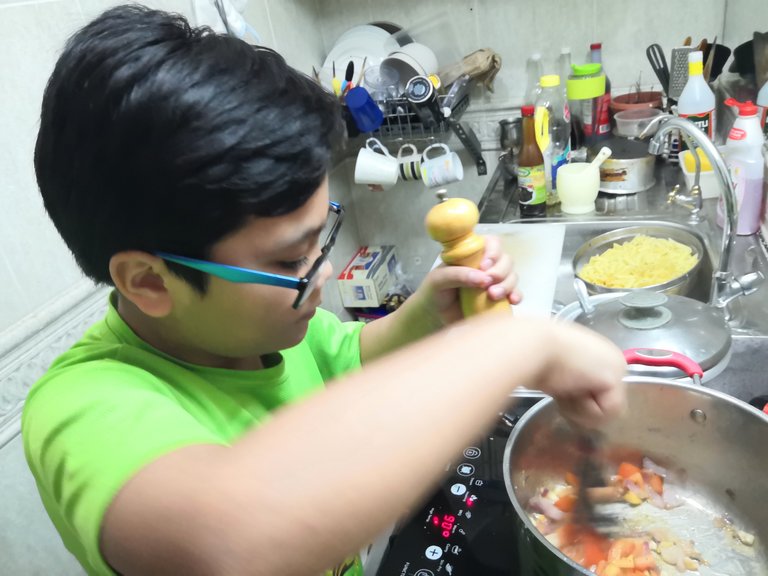 The cooking part!
Whenever I help mom cook, I always get scared that I will get burned.
This time, I conquered my fear! Yey! I sauteed the onions, garlic and tomatoes without hurting myself.
Afterwards, I added the tuna, tomato sauce and dried basil. Mom was the one who added the salt to balance the taste.
Just like that, my sauce is done and we added the pasta to it.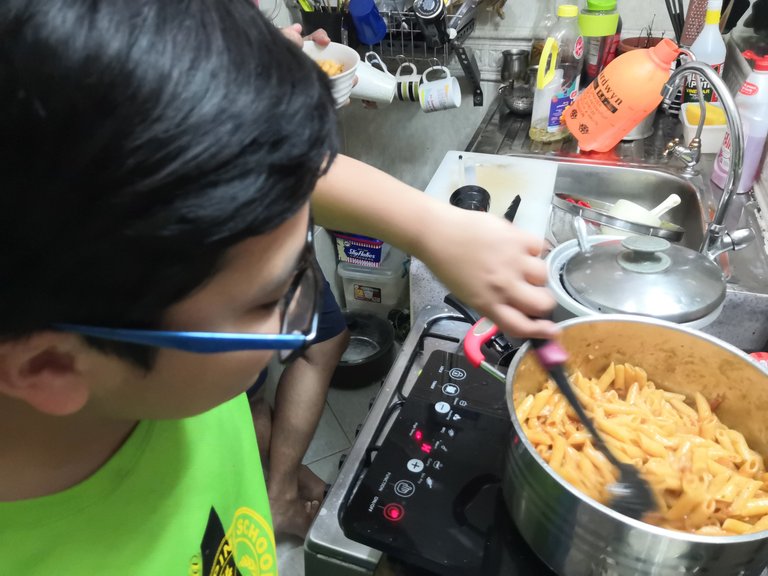 Time to eat!
See, I prepared dinner for the family.
I am so proud of myself. Thanks to my mom for helping me. I will try to do this more often now.
How about you? What was the first dish you learned to cook?
Until next time!
❤️ Kuya