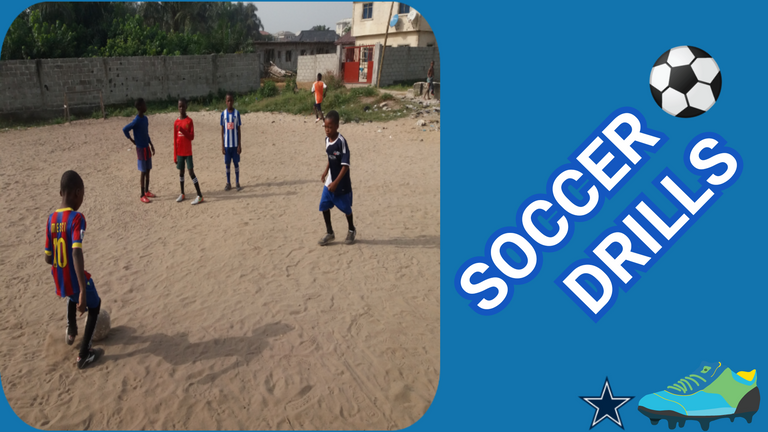 This is the Second Episode of the basic drills in football, if you miss our first episode check it out Essential Drills in Football - Part I.
Drills are essential in football as it improves players skills, controls, dribbles, and whatever out there you want to mention. What is good about these drills is that they only require non-costly football gear so anyone can practice it anywhere as far as you have football alongside you.
---
Long Range Pass Drill
---
As the name sounds, this drill involves you kicking the ball to your target with a long-short and accuracy. If you have ever watched Xabi Alonso's long pass during a match, that's a long-range passing drill. You kick the football to your teammate at a far distance with accuracy.
---
Ball Control Drill
---
The drill contains all sorts of controls ranging from the chest, thigh, angle, and lace. You have to learn and perfect this drill if you want to have good football control on the pitch. So basically, if you want to learn or improve your football controls this is the right drill.
---
Heading Drill
---
I can say that among the drills listed here, this is the simplest. It requires you to head the ball to another player with distinct accuracy. Practice makes perfect, if you can perfect this drill, you will master head juggling and also head-to-head football passes.
---
Don't look at the drills too soft. It takes continuous practice and that's why we upload a different video of the boys rehearsing the drills from time to time. Even the G.O.A.Ts; Cristiano Ronaldo and Lionel Messi still rehearse the drills to refine it.
NB: Do not stand flat-footed when practicing any drill, it's not tolerated.
Feel free to comment on how you perceive the drills and if there's anything you find confusing, comment and we will reply to you ASAP!

Watch Out For Next Episode!

About DFA
If you are stumbling upon DFA (Decentralized Football Academy) for the first time, please check out our Introduction article and this Medium article to see our achievements.
PS: The reward from this post will be used to provide the footballers with full kits, new gear, partake in competitions, visit sports events, excursions, food accommodations, camps, and management for the team.

A Great Thanks to All Our Supporters

🙌 Follow Us 🤝