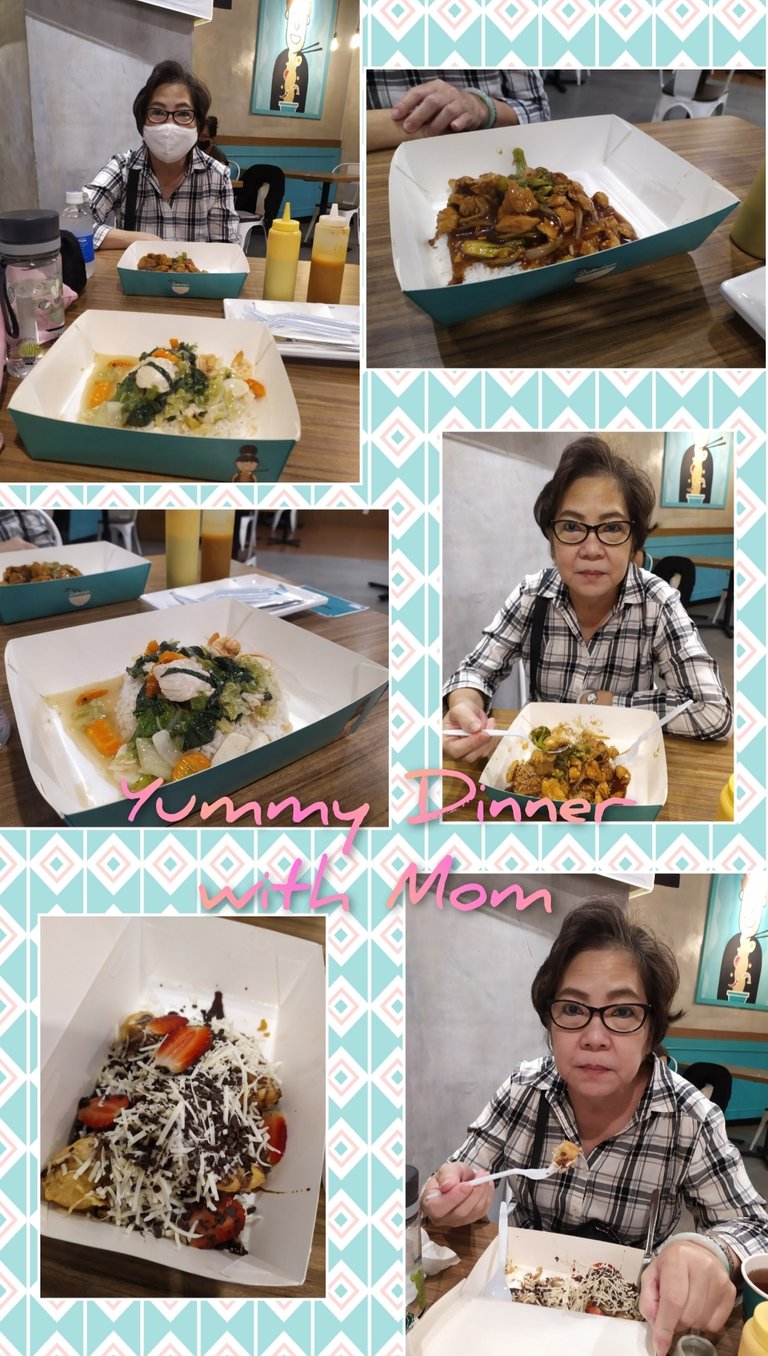 Hello, friends especially foodies!
Today i would like to share our experience in having dinner outside at one of our fave restaurant which was located on 6th floor Blok M Plaza, South Jakarta.
Here how it looked like

They had 2 banners outside, one with the new menu and one with some of their menus.
When we were there, some customers already there even not yet dinner time, cause it was around 5pm. Like usually, they had a clean and neat dining area, of course still had limitation of customers' number.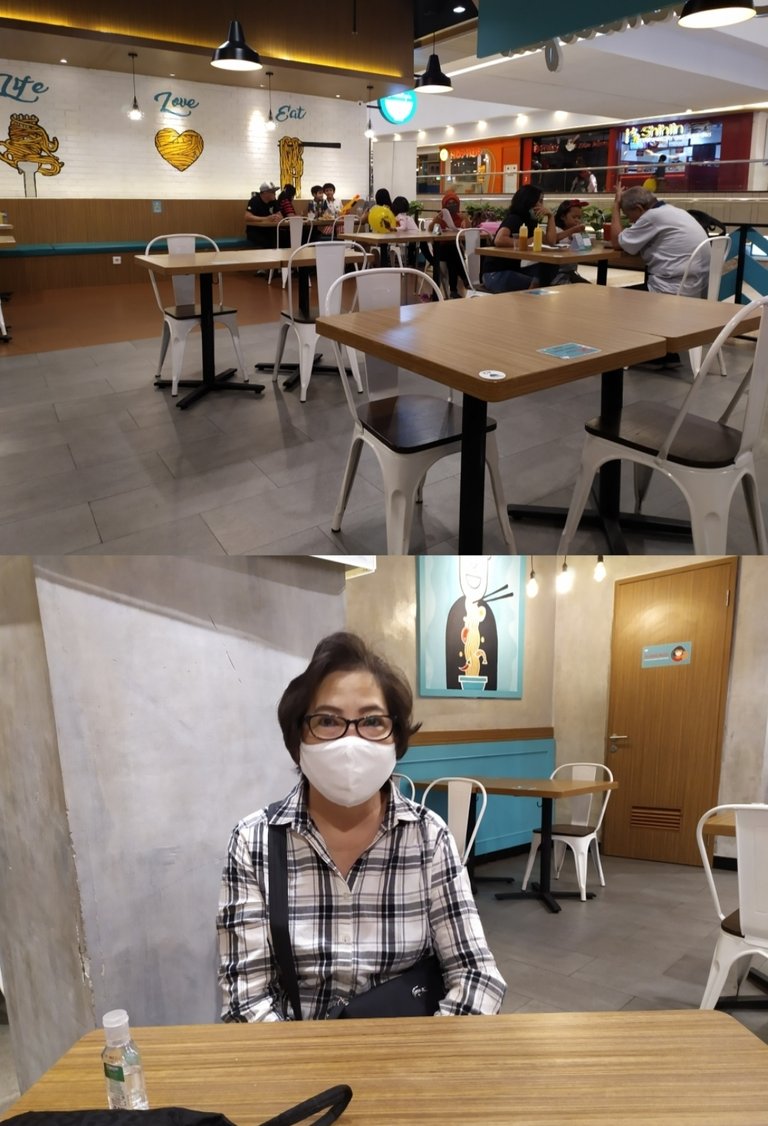 Here was the menu


They had Indonesian chinese menu.
We ordered the main dishes, drink and then later, snacks.
The two main dishes came first after 20 minutes later after ordering.


Mom's was chicken teriyaki with rice while me capcay with rice.
The taste of mom's food was sweet and a bit savory. It contained chicken, broccoli, and onion. Mom ordered it without mushroom. This was mom's fave menu here.
While mine was capcay, stirred of vegetables with chicken, shrimp and fish ball. It also had savory flavour, so tasty!
We also ordered their yummy snacks, choco cheese fried banana.


It was also so yummy, the banana was sweet with the topping choco cheese on top. It also had the strawberry on it. One of mom's fave too!
For all we only needed to pay 55,000 IDR cause we had 50,000 IDR worth voucher, so it was only around 3.7 USD.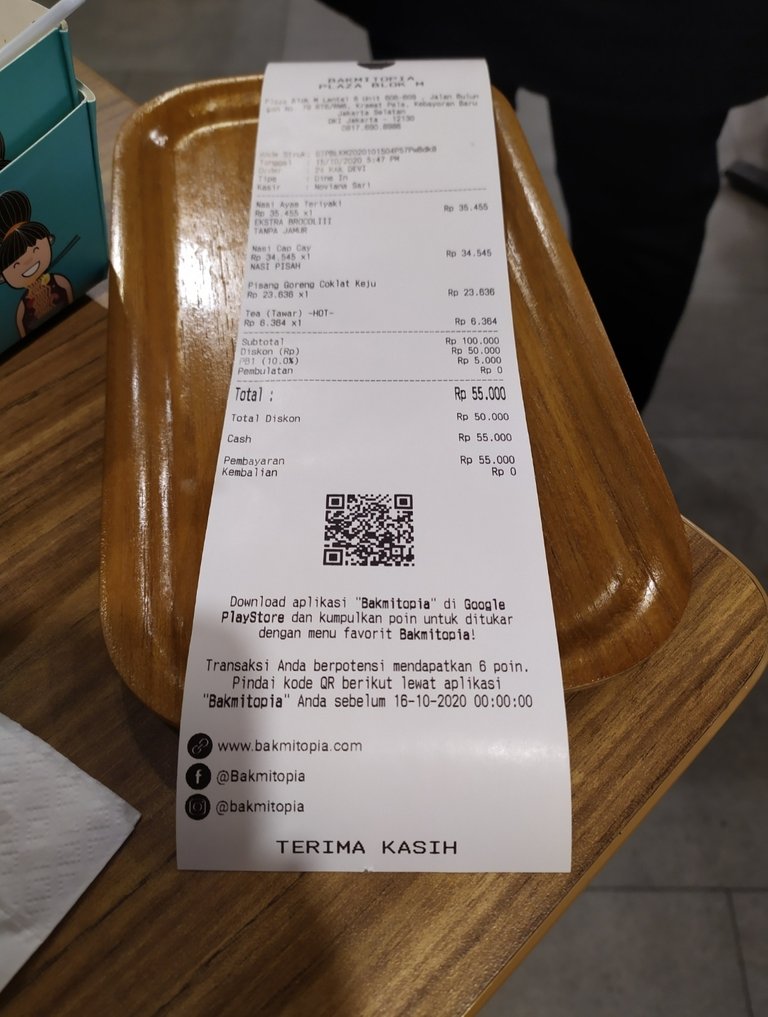 Look, even after we finished, many customers came and it became more crowded.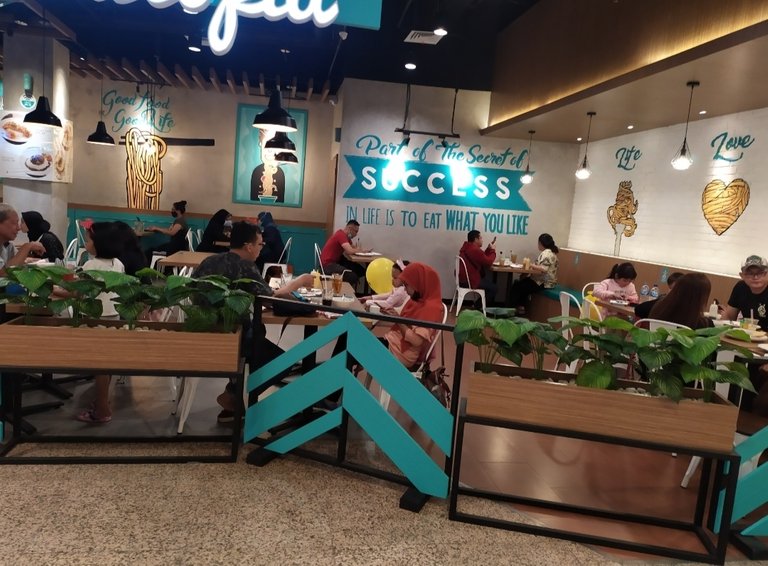 Come and try tasty menus here too..
Bakmitopia
6th floor
Blok M Plaza
South Jakarta
open daily 11am-9pm