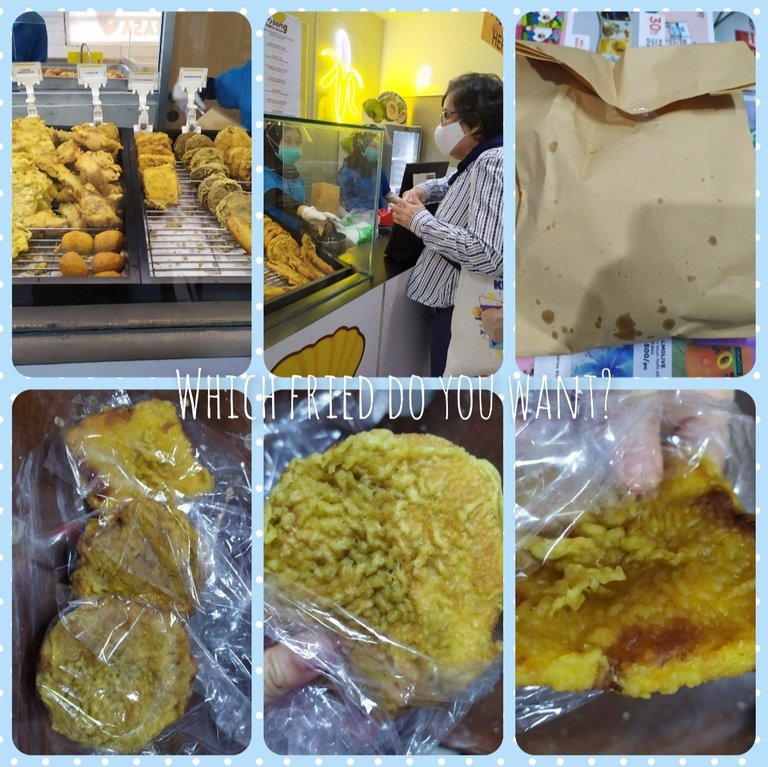 Hello, friends especially foodies!
Last saturday after buying what we needed in the supermarket, before going home, we decided to buy some fried which sold in the lobby of the supermarket.
In Indonesia, it is familiar that you could see many hawker food sellers on the street sell their fried or in indonesian 'gorengan' on their temporary stalls. Gorengan if translated became something fried. But this where we bought had a modern clean stall.
Here how the fried stall looked like, behind was their outdoor kitchen to make all the fried, so all was freshly made here.


They sold many kind of fried, the special one was their pontianak fried banana, also they sold many others there, like gandasturi, tahu isi, et cetera. They sold it in fried so you could eat and also in half fried so you could fried it at home before enjoying it. You could see the definition of each fried on their menu in my picture below.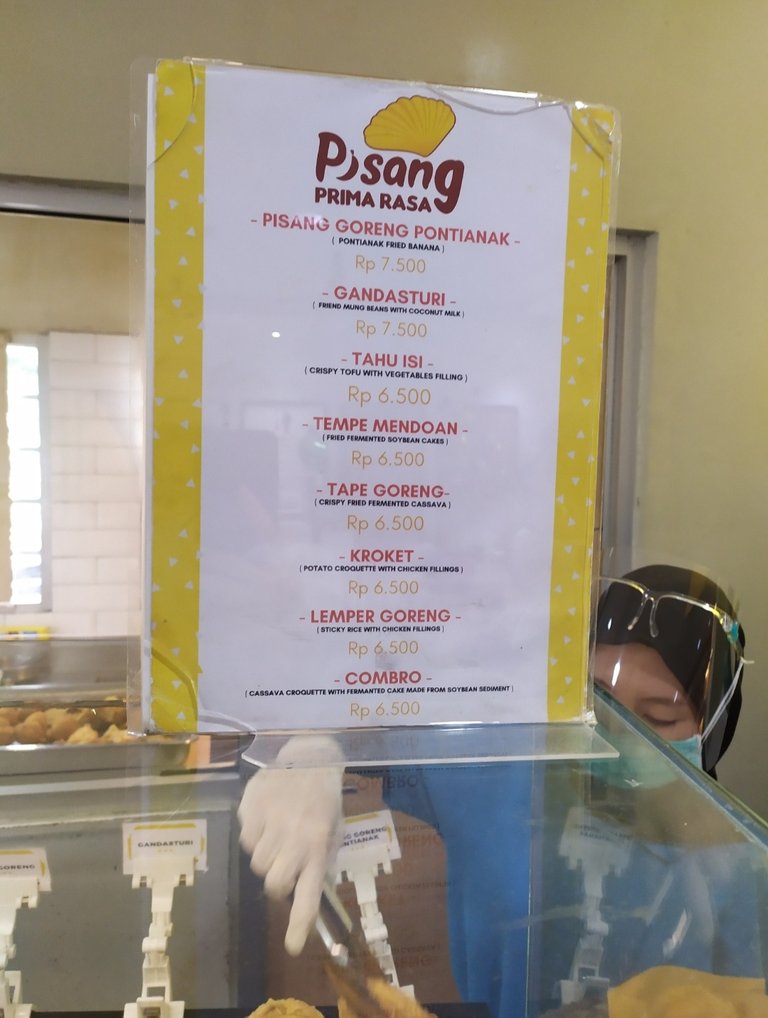 Mom then asked me ' which fried do you want?', so we then had picked some we wanted then mom paid. After that we went home.
Here how ours looked like.


It packed in a paper bag, we bought two of their special pontianak fried banana, and a fried tape. Tape is ferminated cassava, it tasted sweet and a bit sour. The fried banana had sweet flavour with crunchy skin while the tape had sweet and a bit sour banana. It was all tasty.
And the price for all was 21,500 IDR or around 1.44 USD. You could find the cheaper on the street actually, cause it was indonesian hawker food, but here it was more hygienic.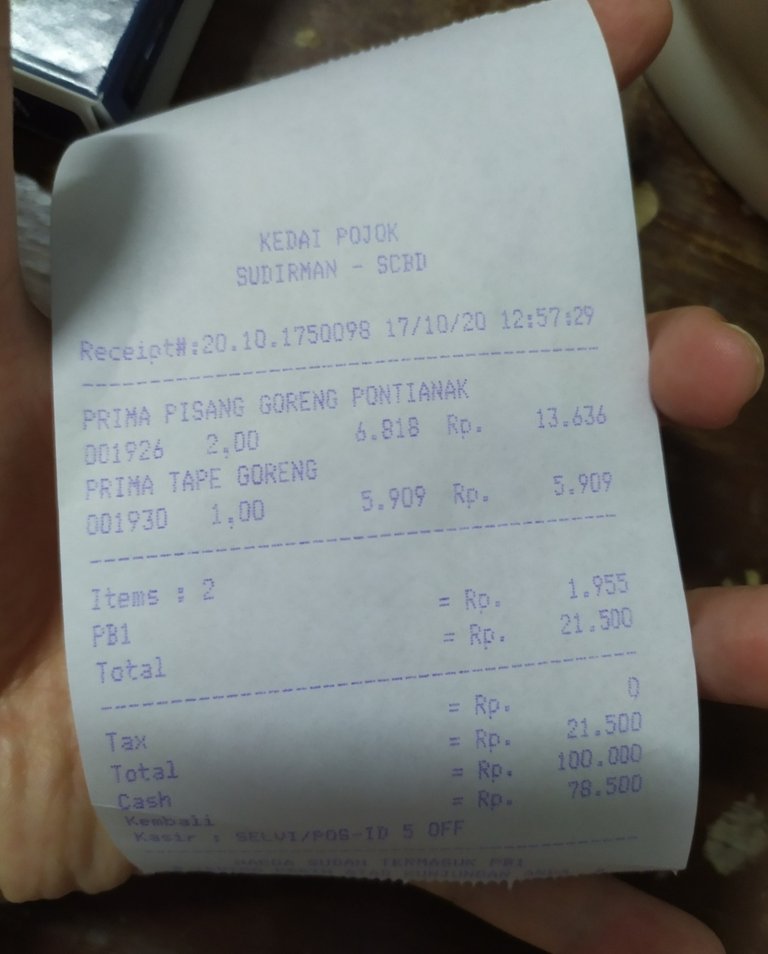 Wanna try indonesian gorengan too?
Pisang Prima Rasa
Entrance Lobby
Grand Lucky Superstore
SCBD, South Jakarta
open daily 10am-8pm