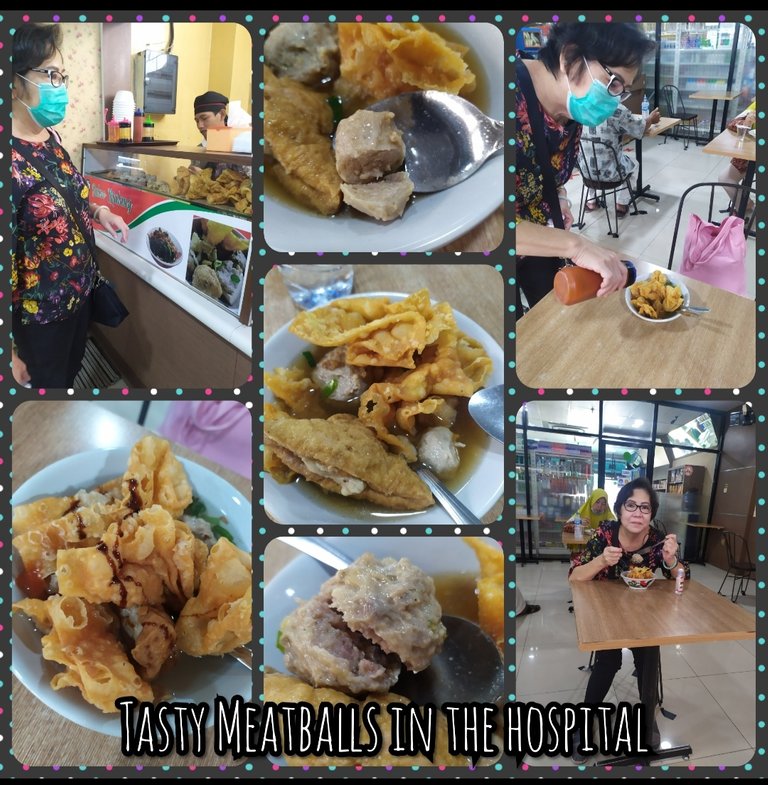 Hello, friends especially foodies!
Yesterday i took a day off cause i needed to accompany mom to the hospital, monthly control to the doctor. After she had had her blood pressure measurement, we went to the canteen to have our breakfast.
The canteen here was like a foodcourt at the back of the minimarket here. Here was the entry gate.


Mom straightly went to the meatball stall cause we wanted to have meatballs this morning. Then we ordered there.


Here was the dining area, not large but clean and didn't have many customers.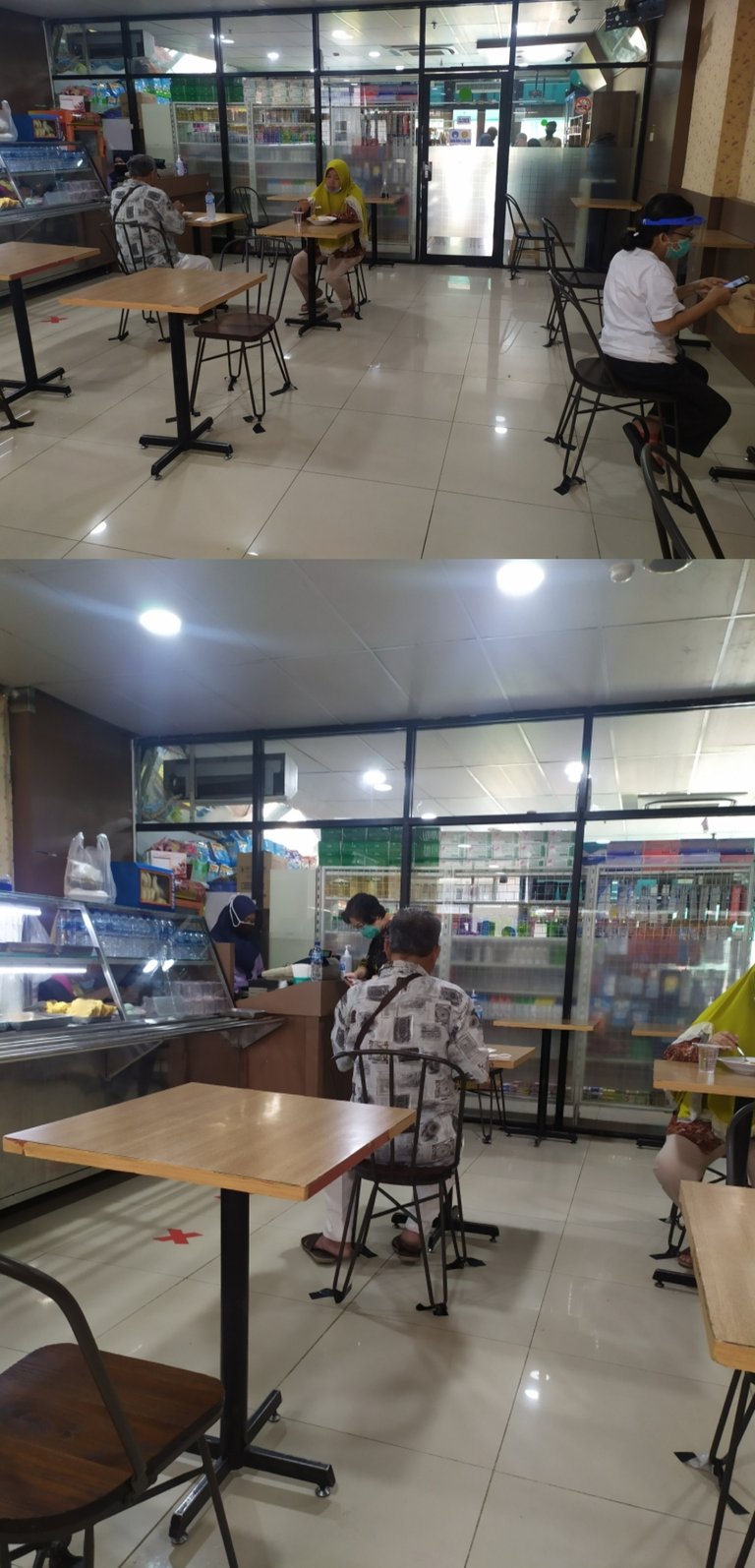 When mom paid for our meatballs, the seller delivered our order. Mom and i sat in the different tables cause here a table was only for a person. Here how our food looked like


We added some condiments like sweet soy sauce, chilli sauce and spicy chilli paste.


The meatballs tasted great, it had savory flavour with perfect texture. The small one was smooth while the larger one was rough. The other they also gave the fried dumplings, and fried tofu. All was delicious and beyond my expectation.
The price we paid for two bowls of meatballs and a bottle of mineral water was 34,000 IDR or around 2.27 USD. Each bowl only costed 15,000 IDR or around 1 USD. Affordable, right?
Wanna try these tasty meatballs too?
Rumah Sakit Pusat Pertamina (RSPP)
Kyai Mojo street
South Jakarta
open daily 8am-7pm
Do any of friends know and have an account in voice platform? would you please help invite me there? i would like to share my artwork and all things i love there too. Thank you.