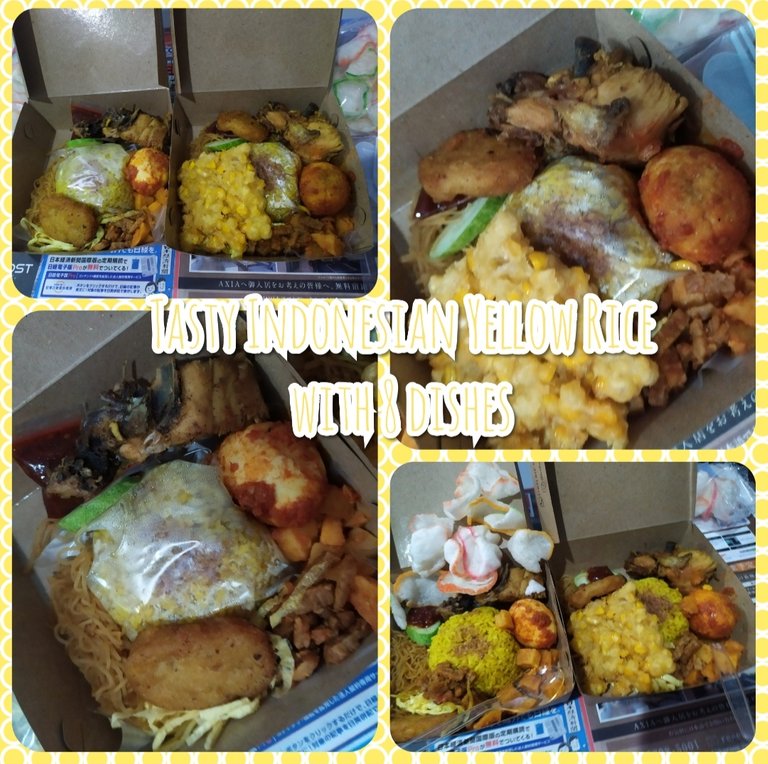 Hello, friends especially foodies!
Yesterday mom and i didn't go anywhere, but wanted to eat something different for the early lunch i then tried something we never ordered before...
I ordered at around 11, and around 11.30 it was arrived. We had the 10.10 promotion so we only needed to pay 49,000 IDR for the lunch, it was around 3.3 USD for our lunch.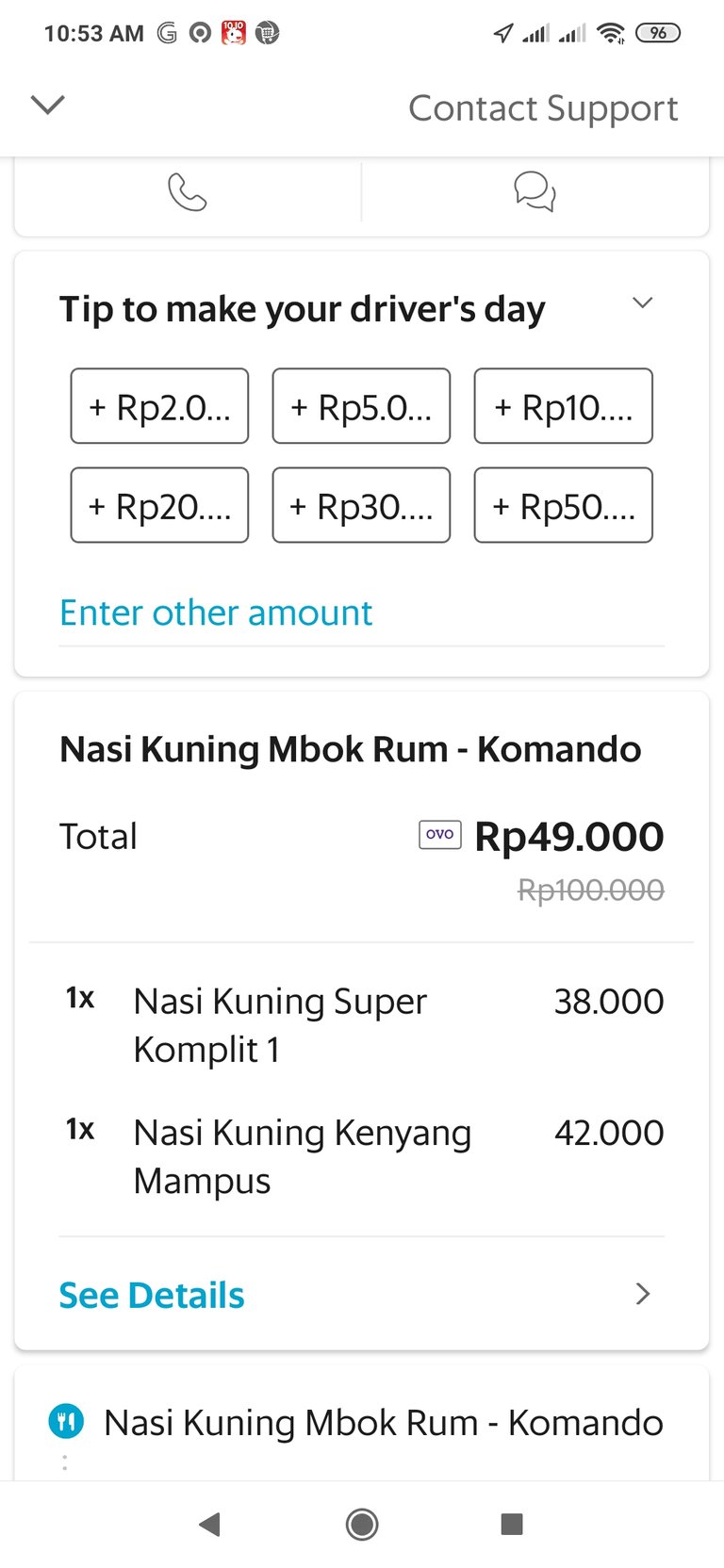 Our choice of lunch yesterday was indonesian yellow rice. Usually it made unto a big cone and served with many dishes at any ceremonies here such as anniversary, move house, birthday and so on. And it was usually served with some side dishes like what we also got yesterday.
Here our lunch


The taste


the different between our food was only mom had 8 dishes while mine only 7. I ordered 7 cause i didn't like the 8th dish they had. What we had was yellow rice - had savory flavour with:
sliced fried egg - light savory flavour
fried beehoon - light flavour
balado boiled egg - only a bit sweet and savory, we loved it
balado potato - light savory
potato cake - savory and had spicies
dried tempeh - light sweet and savory
fried chicken - savory and tasty
corn fritters (i didn't want this cause i always don't like it) - light savory and sweet but difficult to bite.
Don't forget to add their special sambal cause it had spicy and sweet flavour to complete the taste. Also they gave the fried chips to make it tastier. Yummy yellow rice they served!
Wanna try the yellow rice too
Nasi Kuning Mbok Rum-Komando
you could buy it via transport app like we did
Do any of friends know and have an account in voice platform? would you please help invite me there? i would like to share my artwork and things i love there too. Thanks before.