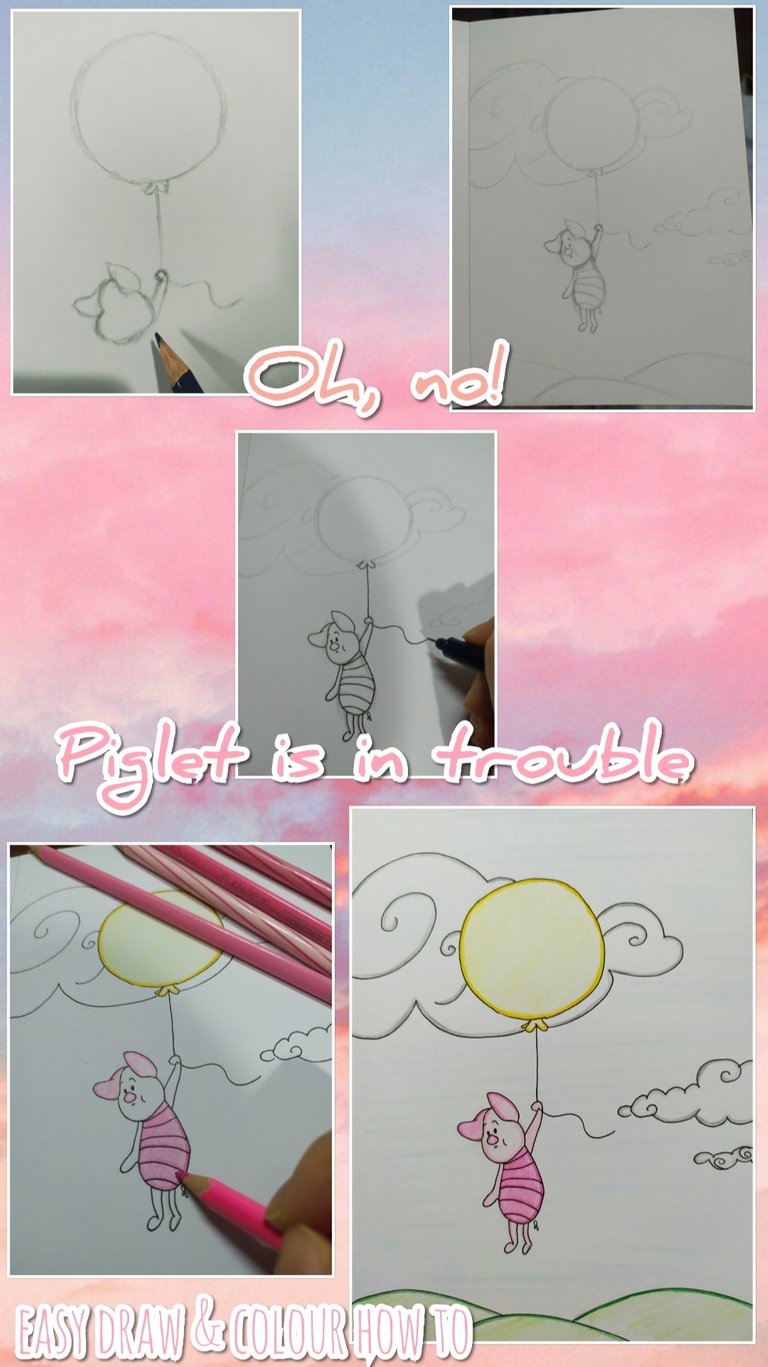 Hello, friends!
I would like to share how i made the little piglet who was holding a big balloon when the wind came so that it blew up to the sky. Oh no, piglet is in trouble!
Materials and things needed:
a 2B pencil
an eraser
a sketch paper
a 0.2 drawing pen
colour pencils (deli colourun and staedtler luna watercolour pencils)
How i made it:
First, using the pencil, i started to draw from the big balloon then Piglet's one hand which was holding it. Then the head with two ears, face, body, other hand and also legs. Add the stripes for the clothes. Complete with the clouds around Piglet and some hills below.


After finished, bold it all with the drawing pen then erase the pencil sketch. Then, colour all with the colour pencils. Don't forget to use bolder colour near the border lines. I used some pink colours for piglet like i showed in the picture below. I coloured it all in soft pastel colour.



Hope you'll love it.
Happy drawing & colouring!
Do any of friends know and have an account in voice platform? would you please help invite me there? i would like to share my artwork and all things i love there too. Thank you.