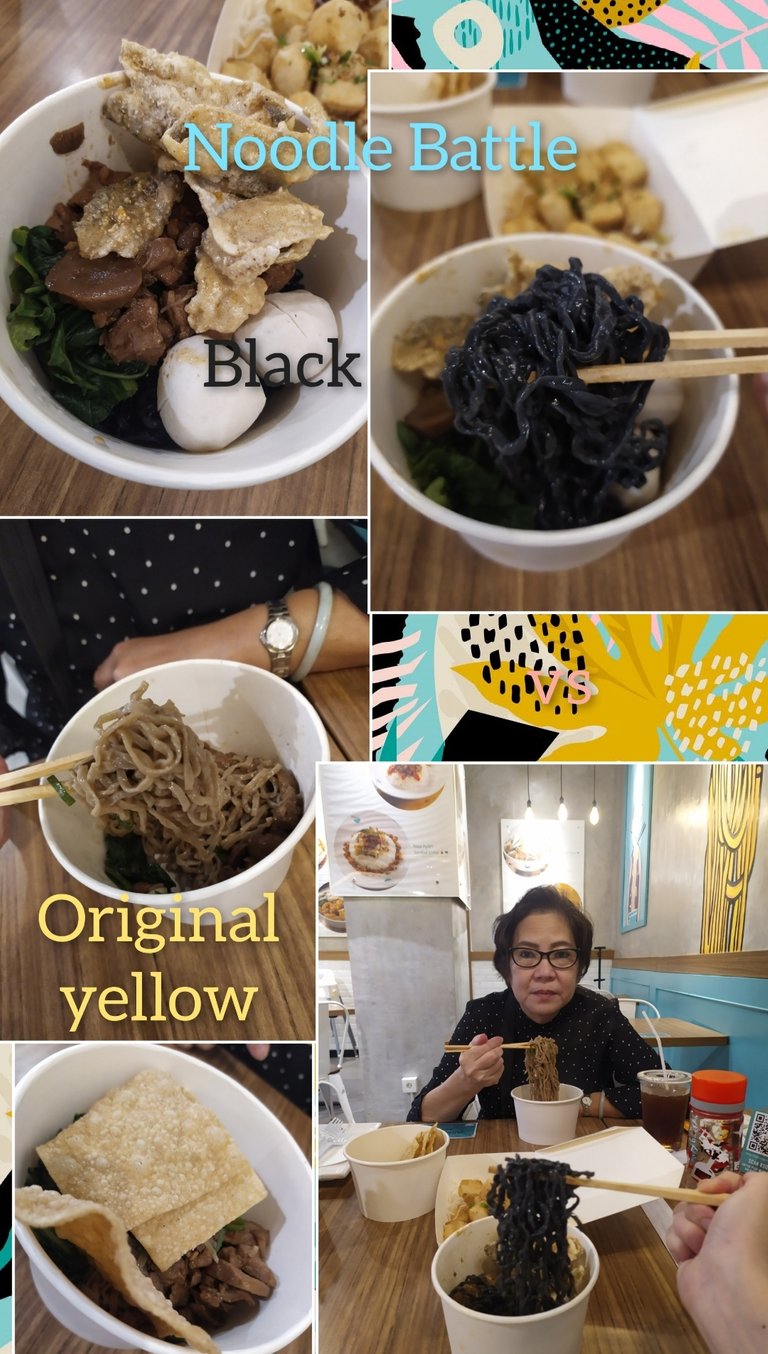 Hello, friends especially foodies!
Back to our favorite noodle restaurant, in early time for the dinner..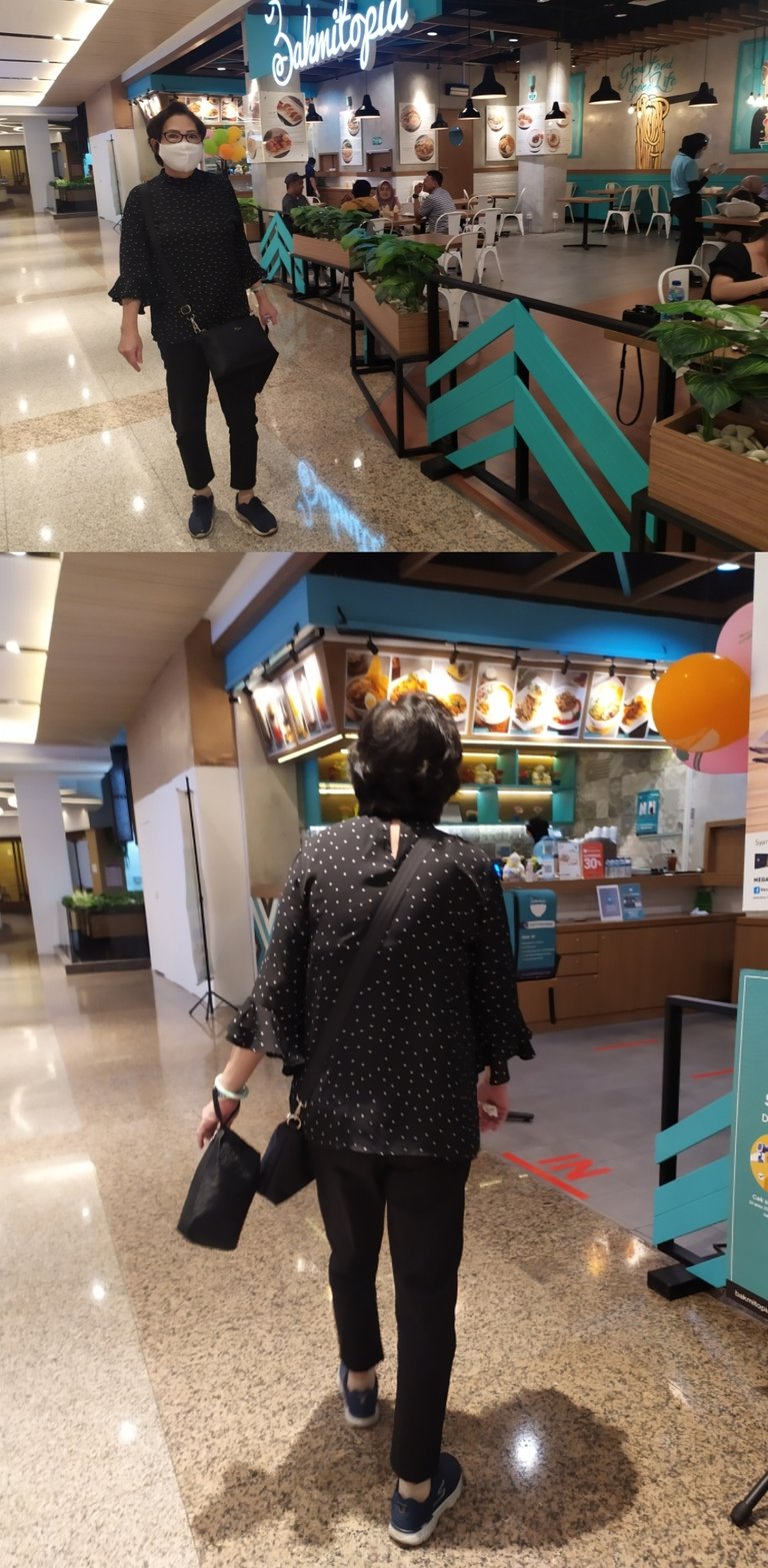 They still had some customer even it was still 5pm tuesday afternoon. Like usually they had a clean, neat and cozy dining area.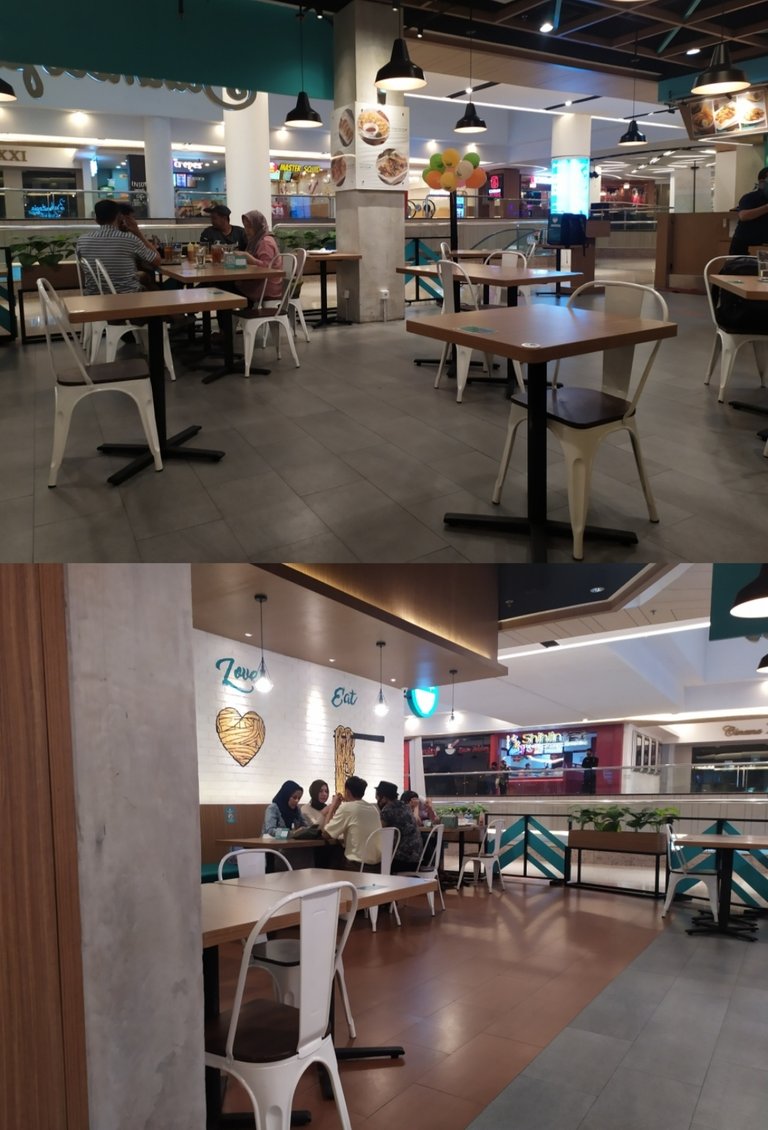 They provided the menu on the entry gate, copy menu single used to put in our table and also digital menu which you could scan.

After ordered, mom's drink and food came first then the snack, lastly mine.
Here was our dinner


The black noodle


The original yellow noodle


Comparing the noodle:
They both had the same chicken mushroom topping which tasted sweet. While the noodle itself, black was more chewy than the original one. The black colour came from bamboo charcoal. What special about the noodle, the salted egg crispy fried salmon skin on top and also their tasty fish balls. I really loved it, the fried salmon skin was so crunchy and tasty, without fishy and the fish balls tasted fresh and delicious. I think for the noodle itself, both yellow and black were all same... But for the topping, i really loved the black noodle's topping.
We only paid 52,500 IDR or around 3.53 USD cause mom used vouchers worth 50,000 IDR... The price of the black noodle was higher than the original yellow one, as you could see on their menu.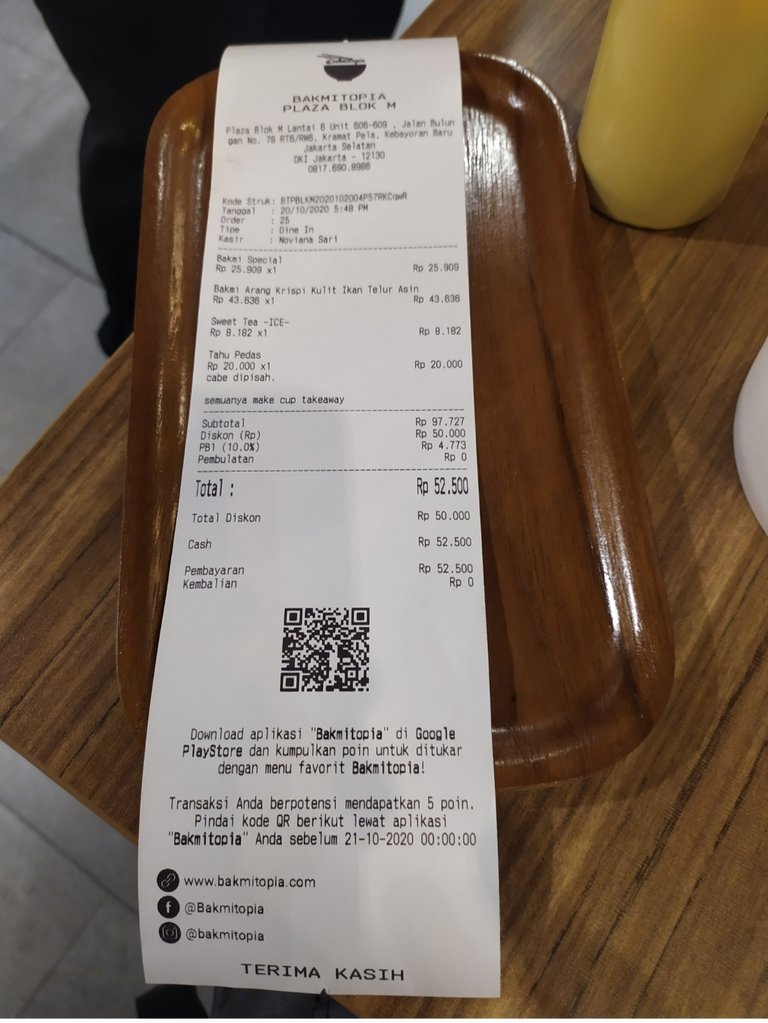 Now, do you dare to try the black noodle too?
Bakmitopia
6th floor
Blok M Plaza
South Jakarta
open daily 11am-9pm