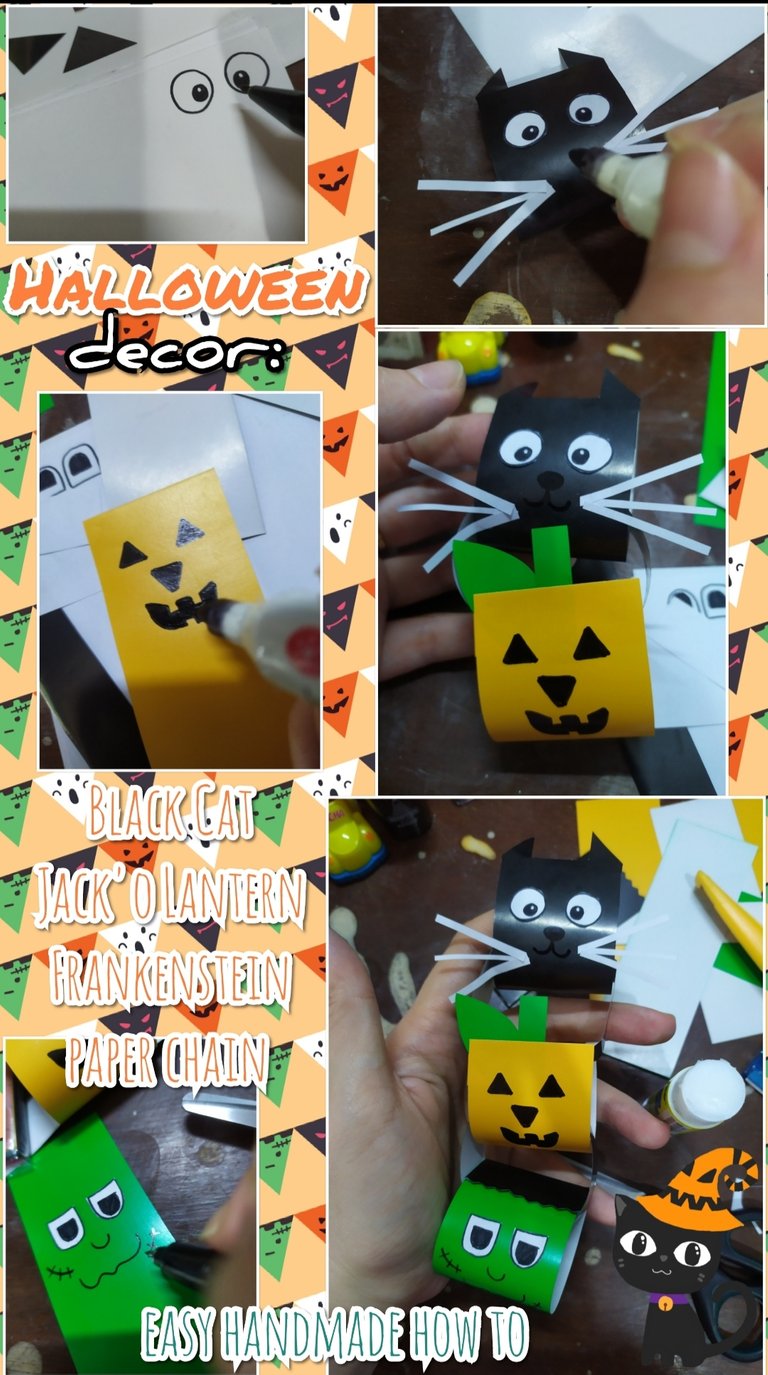 Hello, friends!
Today i would like to share one of the art craft i made for halloween season. So easy to make and only needs origami as the materials.
Materials and things needed:
12cm x 12 cm origami paper (black, green, orange)
16cmx16cm origami paper (black)
white paper
black marker
glue stick
scissors
zig-zag scissors (optional)
How to make it:
First, cut the 12cmx12cm origami into 3 parts so each will have 4x12cm size.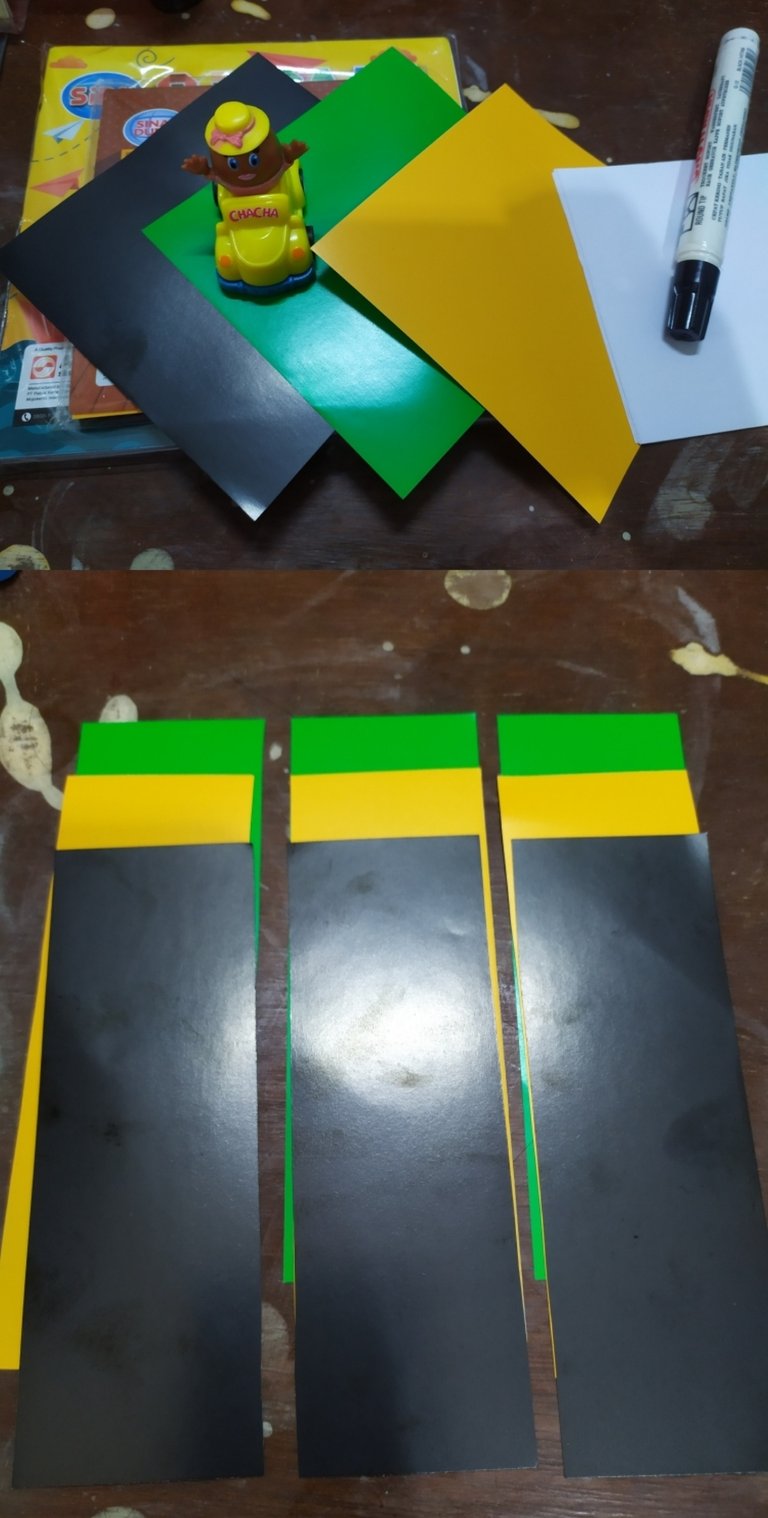 The black cat: cut two triangles from black origami then draw the eyes on a piece of white paper. Cut them all off. Don't forget to cut some white paper for the whiskers. Draw the nose and mouth the paste the eyes and also whiskers on a piece of cut black origami paper. Connect the upside and downside together. Then, cut the 16x16cm origami into 2x16cm, we only needed two of it to connect the paper chain.


Jack'o lantern: draw the face of it on the orange cut origami paper. Cut the green for leave and branch. Connect it together also like the cat by using the 2x16 cm black origami.


Frankenstein: cut the black origami with the zig zag scissors for frankenstein's hair. Draw the eyes on the white paper, cut and paste plus draw the scars, nose and also mouth. Then paste the hair. Last, paste it to the lantern with the 2x16cm origami.


Then, it's finished. You could paste it to decorate for the halloween.


Happy early halloween!
Note:
Do any of friends know and have an account in voice platform? would you please help invite me there? i would like to share my artwork and things i love there too. Thanks before.