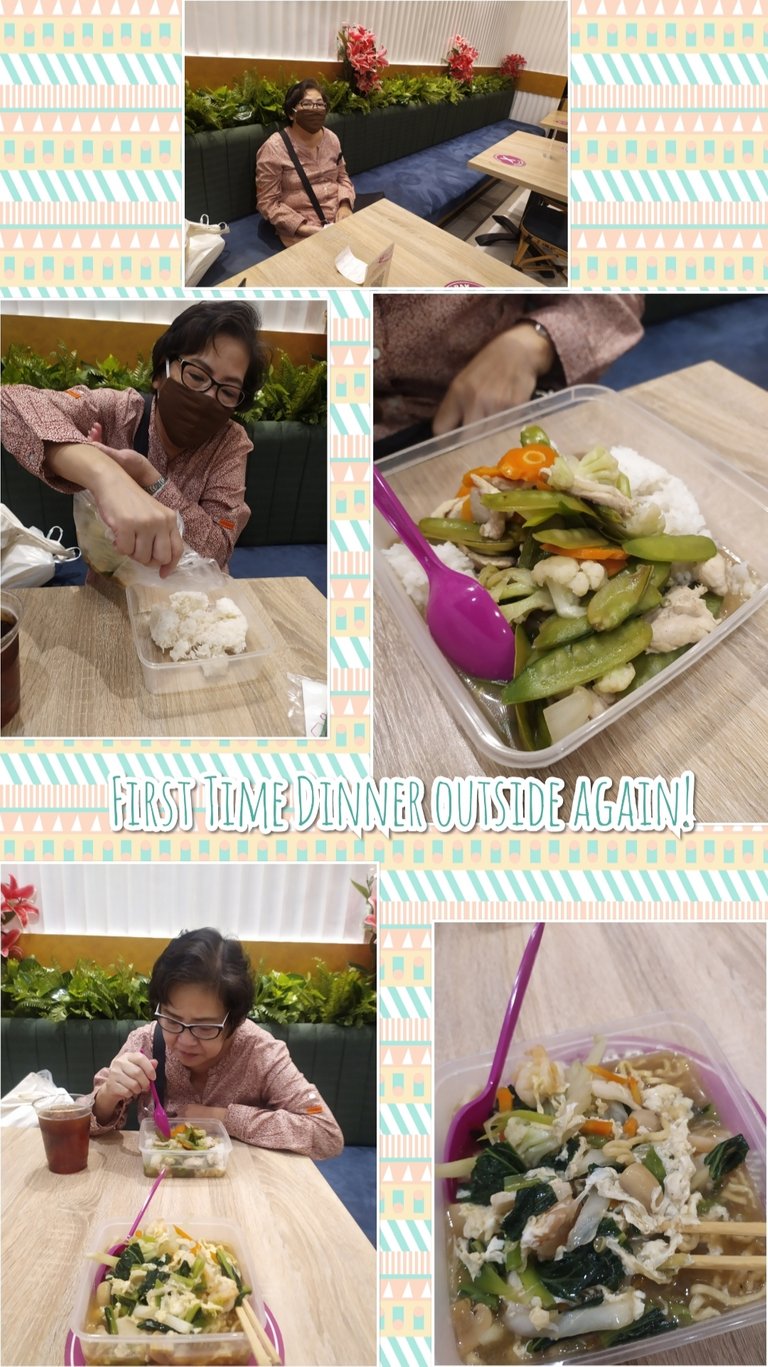 Hello friends especially foodies!
Last night mom and i finally could eat outside after a month couldn't dine in outside. We had dinner in a restaurant which was located on 2nd floor Pacific Place, a mall in SCBD area, South Jakarta.
Here how it looked like, and we straightly went to the cashier and order the food.


Both of us chose different menu and we used our own account to get 14k discount for each account (buying 15k voucher with 1k) So it was all only 70,500 IDR or arounf 4.74 USD for the dinner plus a glass of sweet iced tea.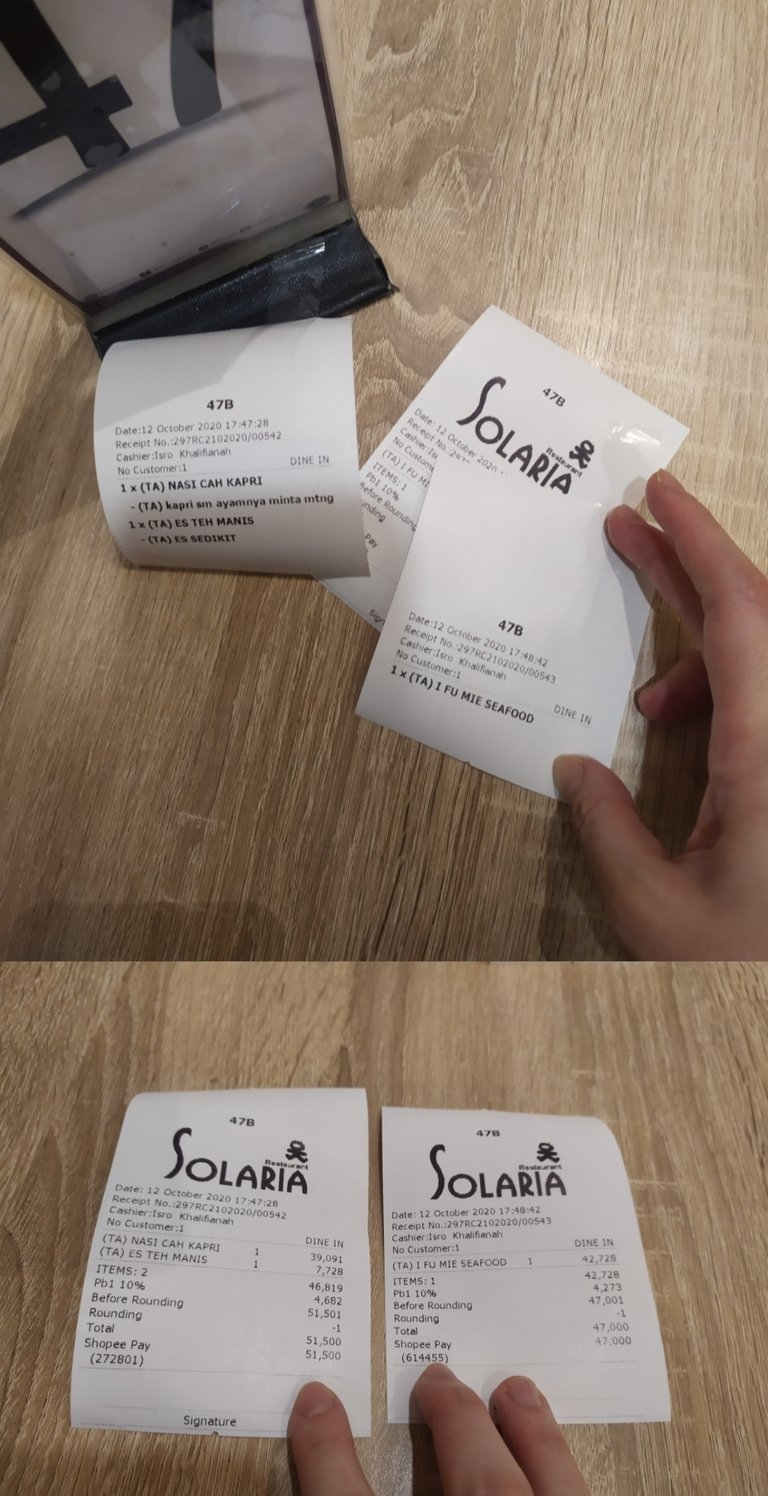 The voucher in my phone


It had a quite large and cozy dining area plus no customers near us last night.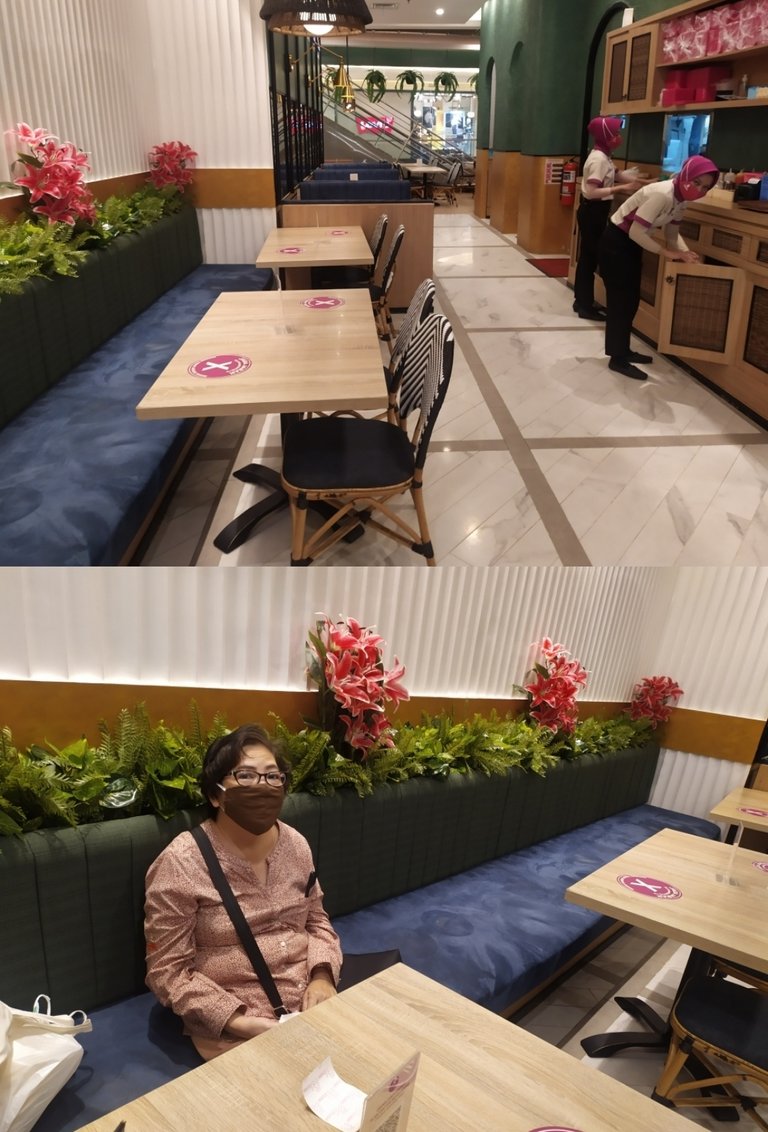 5 minutes the drink came and 10 minutes later mom's menu came. We like usually, asked all to be put in takeaway boxes. 5 minutes after mom my food was also delivered.





The flavour of our food were all savory. Different thing mom was rice while me with the dried fried noodle. Mom's was stirred chicken with capri while mine was ifumie seafood ifumie. Like the name mom's had the capri bean and chicken plus vegetables there while mine had shrimp and fishball plus vegetables there. It was all tasty and had indonesian taste.
Wanna try these menu too?
Solaria
2nd floor
Pacific Place
SCBD, South Jakarta
open daily 11am-9pm
Do any of friends know and have an account in voice platform? would you please help invite me there? i would like to share my artwork and things i love there too. Thanks before.