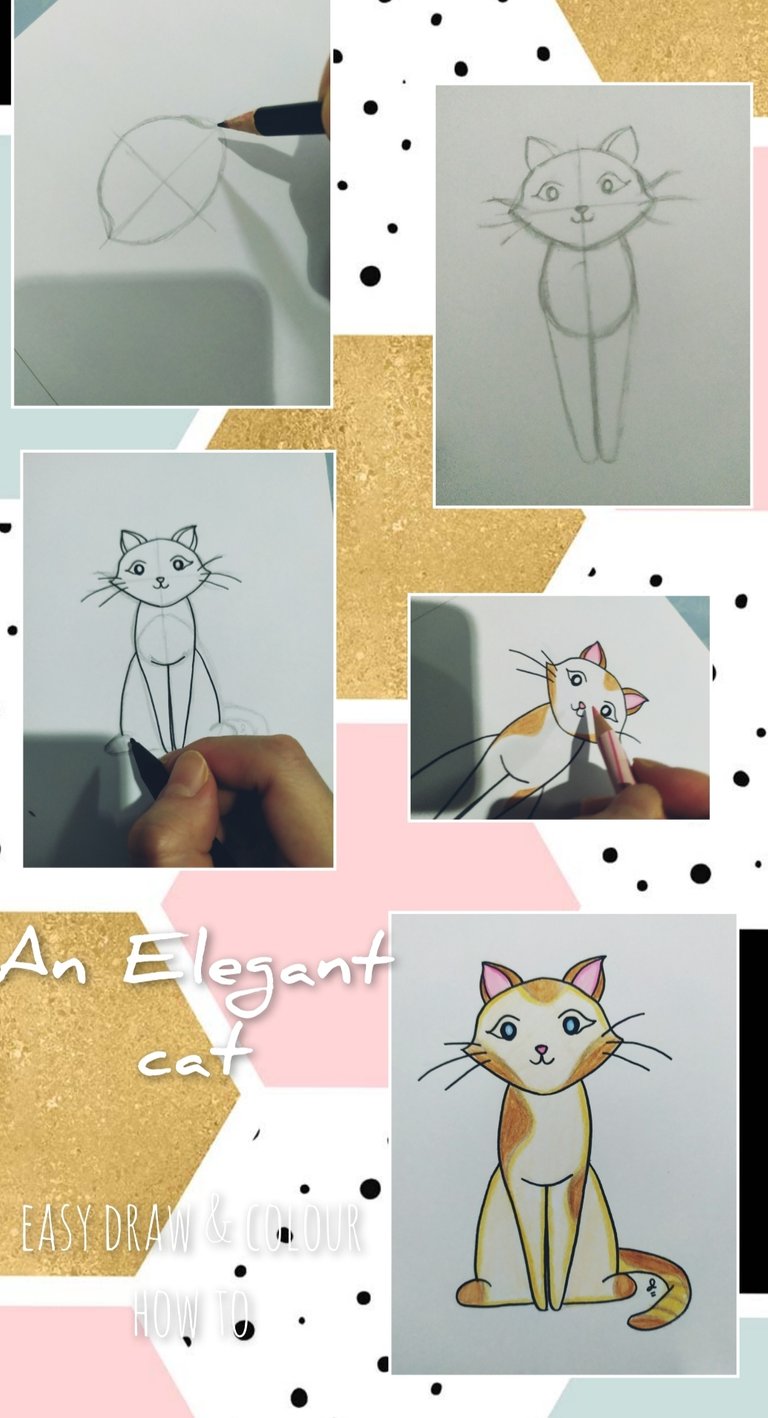 Hello, friends!
Today i would like to share how i made this elegant cat with the correct technic, at least i tried to draw with a technic. Would you like to copy it?
Materials and things needed:
a 2B pencil
an eraser
a sketch paper
a 0.2 drawing pen
colour pencils (deli colourun and staedtler luna watercolour pencils)
How i made it:
First, using the pencil, i started to draw the two lines, one vertical and one horizontal like below. Then draw the cat's head with two ears and also face. Make the vertical line longer then draw the body and also two legs.


Then draw the other two back legs and a tail. After finished, bold it with the drawing pen then erase the pencil sketch. Last, colour all with the colour pencils. I used bolder colour near the border lines. I used some brown colours for it.



Hope you like it.
Happy drawing & colouring!