Conocí "Hive Blog" gracias a mi prima contemporánea @Eribetzi, quién me incentivó a formar parte de esta diversa y resaltante asociación. Quizás ella no lo sepa pero, desde que la escuché hablar de ésto, simplemente, me emocioné a tal punto de querer pertenecer completamente a "Hive Blog", principalmente destacándome en la categoría musical, dado que, es mi pasión.
---
I met "Hive Blog" thanks to my contemporary cousin @Eribetzi, who encouraged me to be part of this diverse and outstanding association. Maybe she doesn't know it but, since I heard her talking about it, I simply got so excited that I wanted to fully belong to "Hive Blog", mainly standing out in the musical category, since it's my passion.
---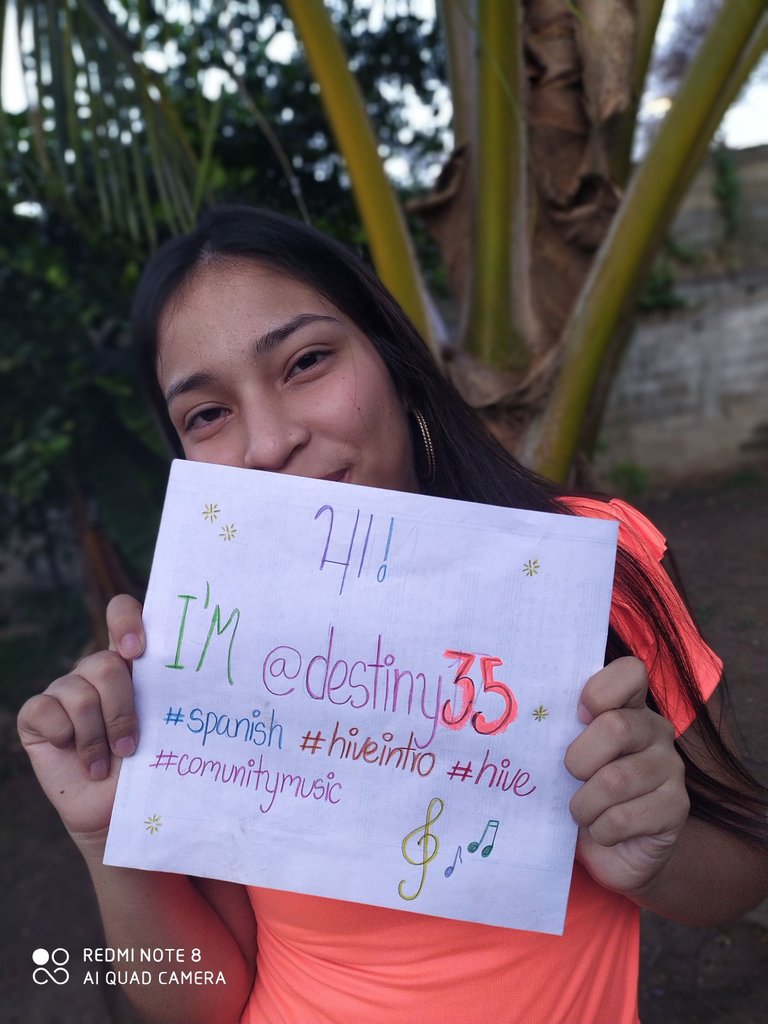 ---
Me llamo Georgina Destiny Joy Meneses Pérez, pero mayormente me conocen por mi segundo nombre "Destiny" o simplemente "Desti", nací el 21 de Enero en el año 2004, poseyendo 17 años, soy bachiller y vivo en Venezuela, Estado Monagas.
---
My name is Georgina Destiny Joy Meneses Perez, but mostly I am known by my middle name "Destiny" or simply "Desti", I was born on January 21, 2004, I am 17 years old, I have a high school degree and I live in Venezuela, Monagas State.
---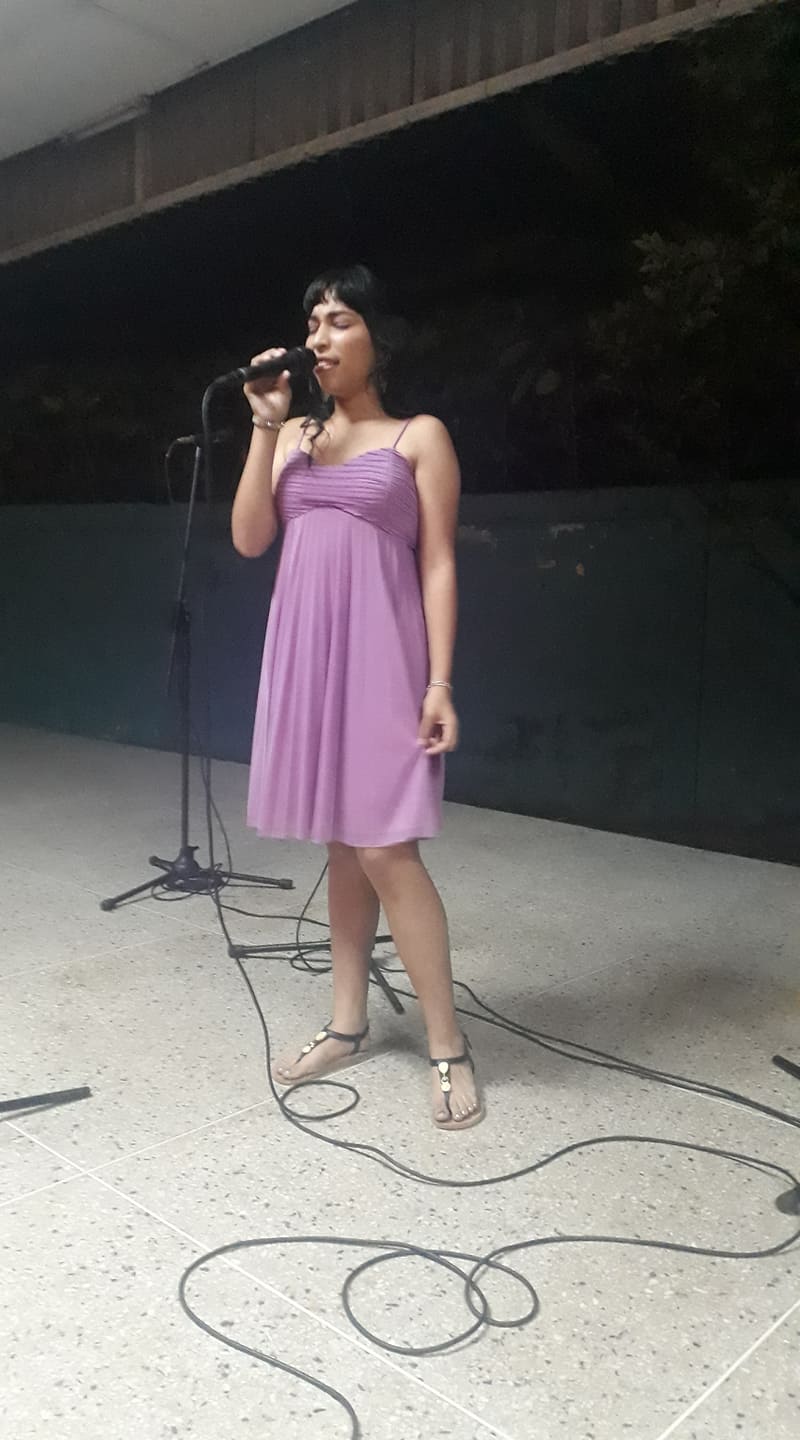 ---
Como dije anteriormente, mi pasión, hobby y mejor categoría o en lo que mejor me desempeño es en el ámbito musical. Soy cantante, no sólo gracias a mis estudios en las escuelas de música como: "Cámara de Músicos", "Cala II" y mis cursos en los coros y corales de mi Estado, sino también gracias a la herencia genética. Realmente si, amo presumir el gran talento que poseo gracias a mi maravillosa familia.
---
As I said before, my passion, hobby and best category or in what I perform best is in the musical field. I am a singer, not only thanks to my studies in music schools such as: "Cámara de Músicos", "Cala II" and my courses in the choirs and chorales of my state, but also thanks to my genetic inheritance. Yes, I really love to show off the great talent I have thanks to my wonderful family.
---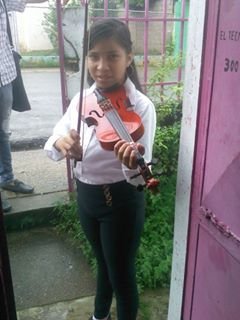 ---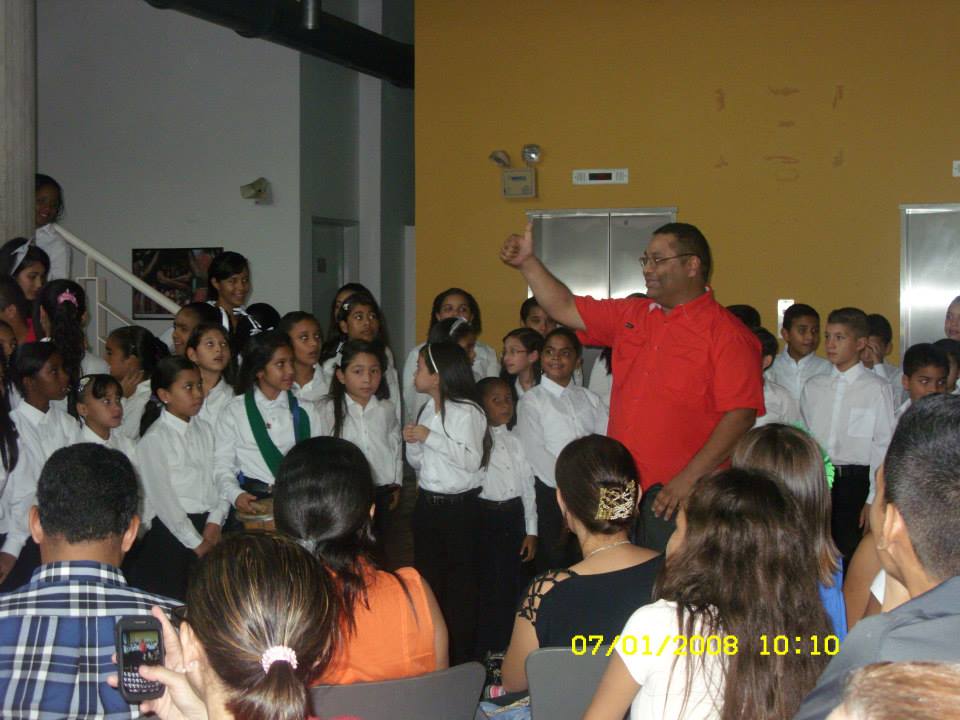 ---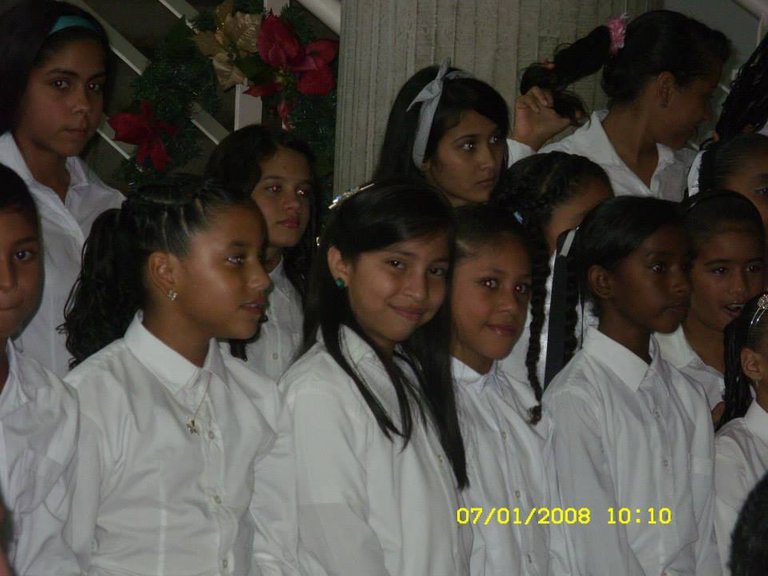 ---
Una familia de cuatro integrantes llena de músicos y cantantes, profesionales en todos los ámbitos musicales que puedan existir, o al menos para mí es así.
---
A family of four full of musicians and singers, professionals in all the musical fields that can exist, or at least for me that's how it is.
---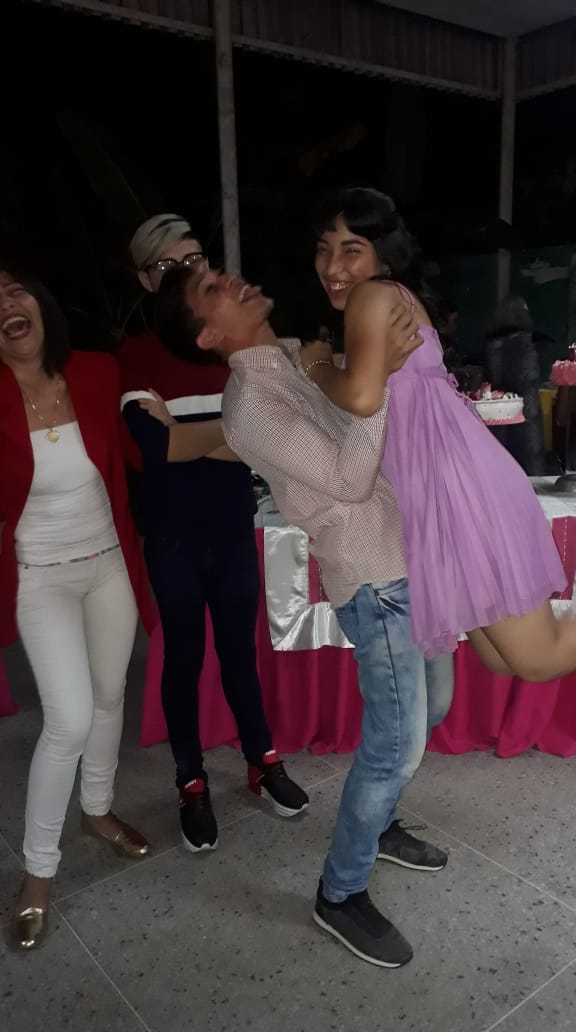 ---
Mi mamá, Leomara Pérez, una increíble vocalista o cantante, mi hermano mayor Jorge Luis Meneses, un vocalista y percusionista bastante notorio en todos los cursos y academias que participó, incluso eventos, mi segundo hermano Elíezer meneses, excelente vocalista y músico, que sin duda no deja de impresionarme con sus técnicas vocales, desde mi perspectiva, nació para sobresaltar, y por último, mi persona, cantantautora principalmente de Pop y músico. Mi papá, Jorge Meneses, reconocido muchísimas veces como cantante y músico, un profesional, no vive con nosotros, pero es alguien a quien admiro con ganas.
---
My mom, Leomara Perez, an incredible vocalist or singer, my older brother Jorge Luis Meneses, a vocalist and percussionist quite notorious in all the courses and academies he participated, including events, my second brother Eliezer Meneses, excellent vocalist and musician, who certainly does not fail to impress me with his vocal techniques, from my perspective, was born to excel, and finally, my person, singer-songwriter mainly Pop and musician. My dad, Jorge Meneses, recognized many times as a singer and musician, a professional, does not live with us, but he is someone I admire very much.
---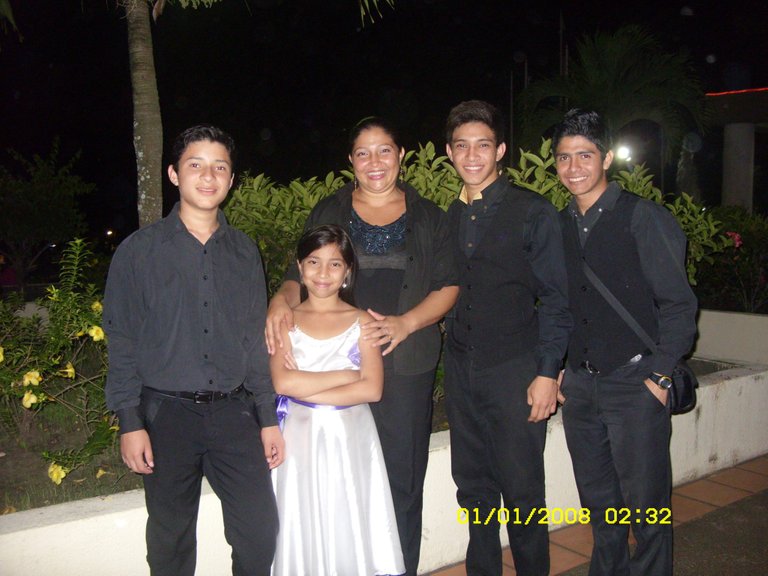 ---
Como persona, soy bastante expresiva, siempre tengo algo que decir, pero también creo que muchas veces el callar y escuchar son parte de una buena y agradable comunicación, porque si de algo estoy segura, es de que tú haces de una comunicación común y corriente, una comunicación productiva que queda para toda la vida. De por sí, soy muy miedosa, no hablo únicamente al miedo a la oscuridad y a los fantasmas, hablo de mi miedo al fracaso, miedo a mi futuro y miedo a mi día a día. Pero, estoy segura de que soy capaz de afrontar todo lo que venga en mi camino. Siempre he dicho que valiente no es aquel que no le da miedo algo, valiente es aquel que aún con miedo combate aquello que lo hace temblar.
---
As a person, I am quite expressive, I always have something to say, but I also believe that many times being quiet and listening are part of a good and pleasant communication, because if there is one thing I am sure of, it is that you make an ordinary communication, a productive communication that lasts a lifetime. I'm not just talking about fear of the dark and ghosts, I'm talking about my fear of failure, fear of my future and fear of my day to day life. But, I am sure that I am capable of facing everything that comes my way. I have always said that brave is not the one who is not afraid of something, brave is the one who even with fear fights that which makes him tremble.
---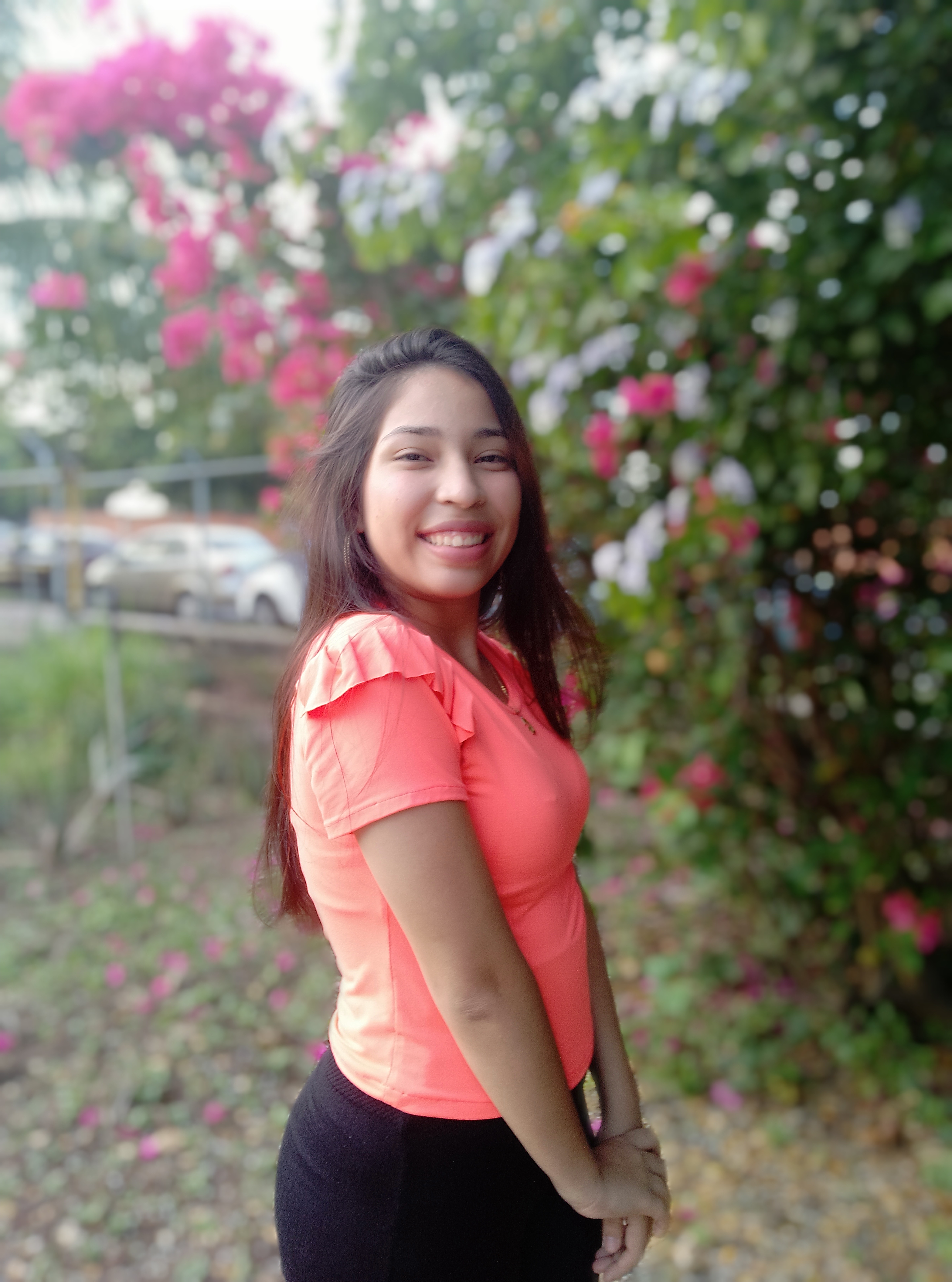 Y por último, pero mas importante, es que me emociona influir en el público que aún está descubriendo lo que quiere ser, me encanta el hecho de que "Hive Blog" sea mi fuente para esto. De verdad agradecería que este pequeño recuento de mi vida sea el motivo por el cual pueda formar parte de la gran familia de "Hive Blog".
---
And last, but most important, is that I am excited to influence the public who are still discovering what they want to be, I love the fact that "Hive Blog" is my source for this. I would really appreciate if this little account of my life is the reason why I can be part of the big "Hive Blog" family.