Hi Hiveians,
After sorting my fish yesterday, sitting there detached head from the body, I decided to makr white rice and fish sauce before packaging the fishes for sale. I booked rice, after cooking, I seived it to remove excess starch and returned it to fire to dry up and put my pot on fire for the sauce. I used
Deboned dry fish
Crayfish
Sliced onions
Blended pepper
Groundnut oil
Seasoning
Salt
I deliberately refused to used curry and thyme so that nothing will alter the taste of the fish sauce that I wanted to achieve.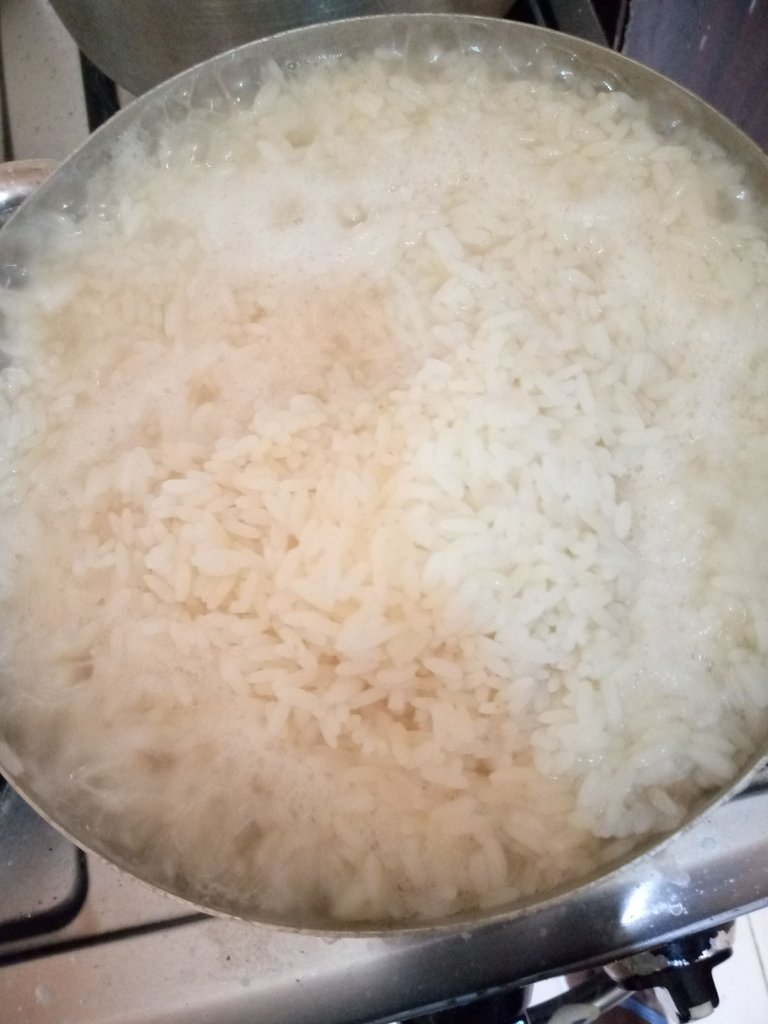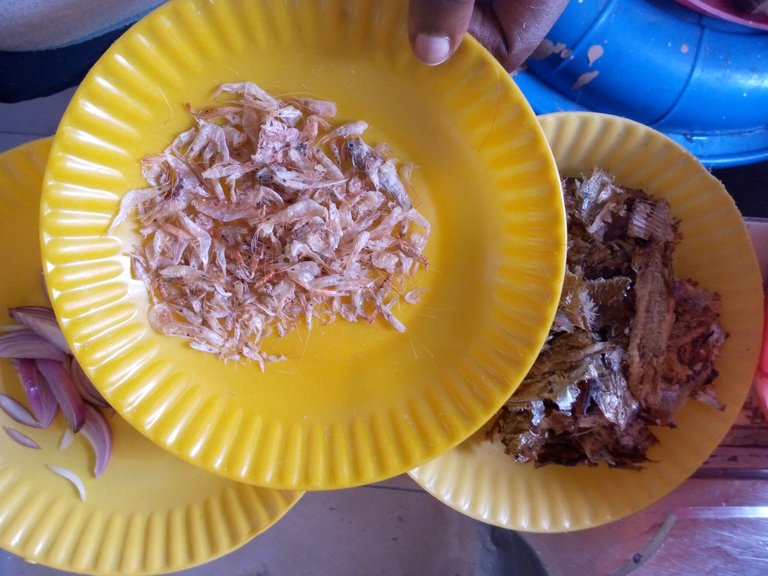 Then I put my pot on fire, added my groundnut oil and allowed it to heat up,added my sliced onions and peppers, then I added my seasoning and salt. I allowed it to cook for some minutes then I added my dry fish and crayfish because I wanted the melt in the mouth effect of the fish and crayfish so I made it as soft as possible. Then I covered it up, leaving it to cook for another 5 minutes before putting in my eggs then I left it to fry.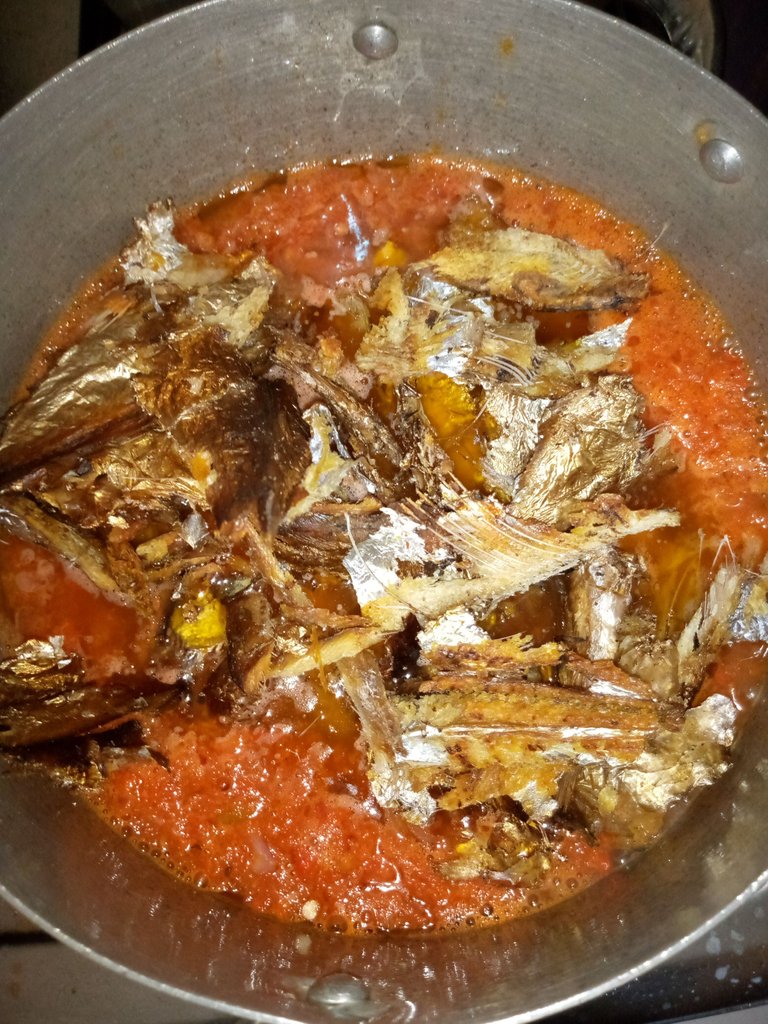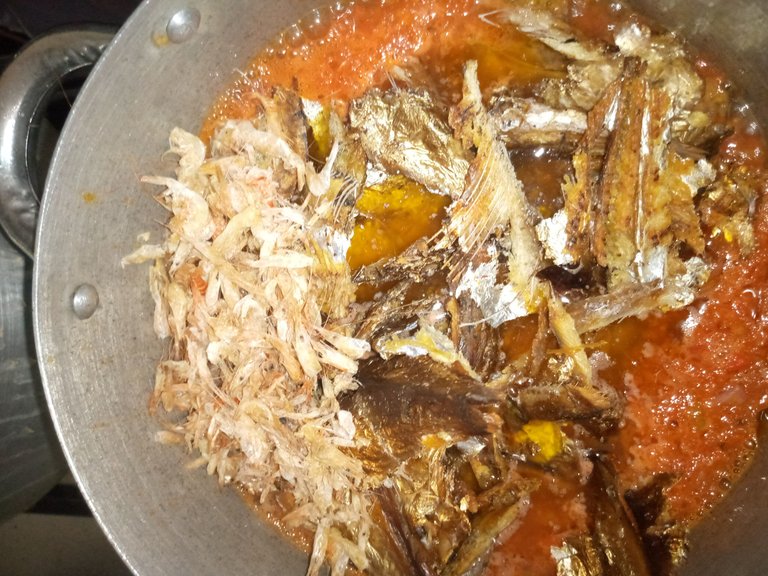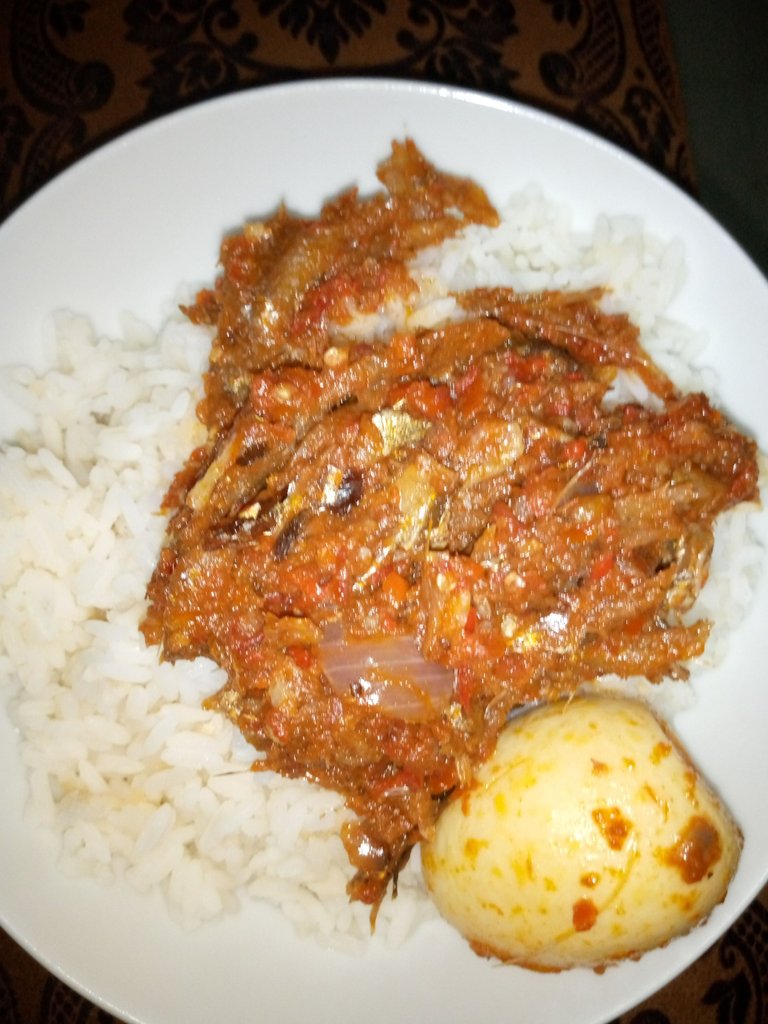 My rice and dry fish sauce is ready.
Wishing you all a nice week ahead.
Thank for checking my blog @dejoke