Hi All! I only have three trees for you today and all three are broken. I could have said that all three were fallen but one is actually still standing but you'll see why I consider it also broken. I think when I show it to you then you may think the same as I do as well. I took these photos along a trail at the Jerusalem Mill Village. Jerusalem Mill Village is a living history museum. It is located at 2813 Jerusalem Road in Kingsville, Maryland 21087 which is part of the Gunpowder Falls State Park in Baltimore County.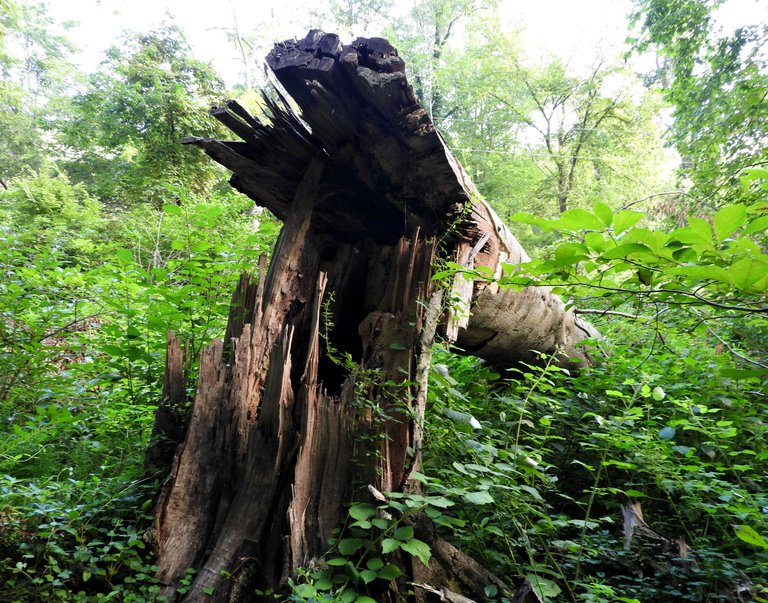 There are a few trails to walk along at Jerusalem Mill and these trees were along a trail that I walked a very short while on and they were all fairly close together. My husband and I didn't stay long at all on the trail only because it was extremely hot and humid as it was mid August when we were there. This first tree was massive and it was fascinating to get an up close look at it.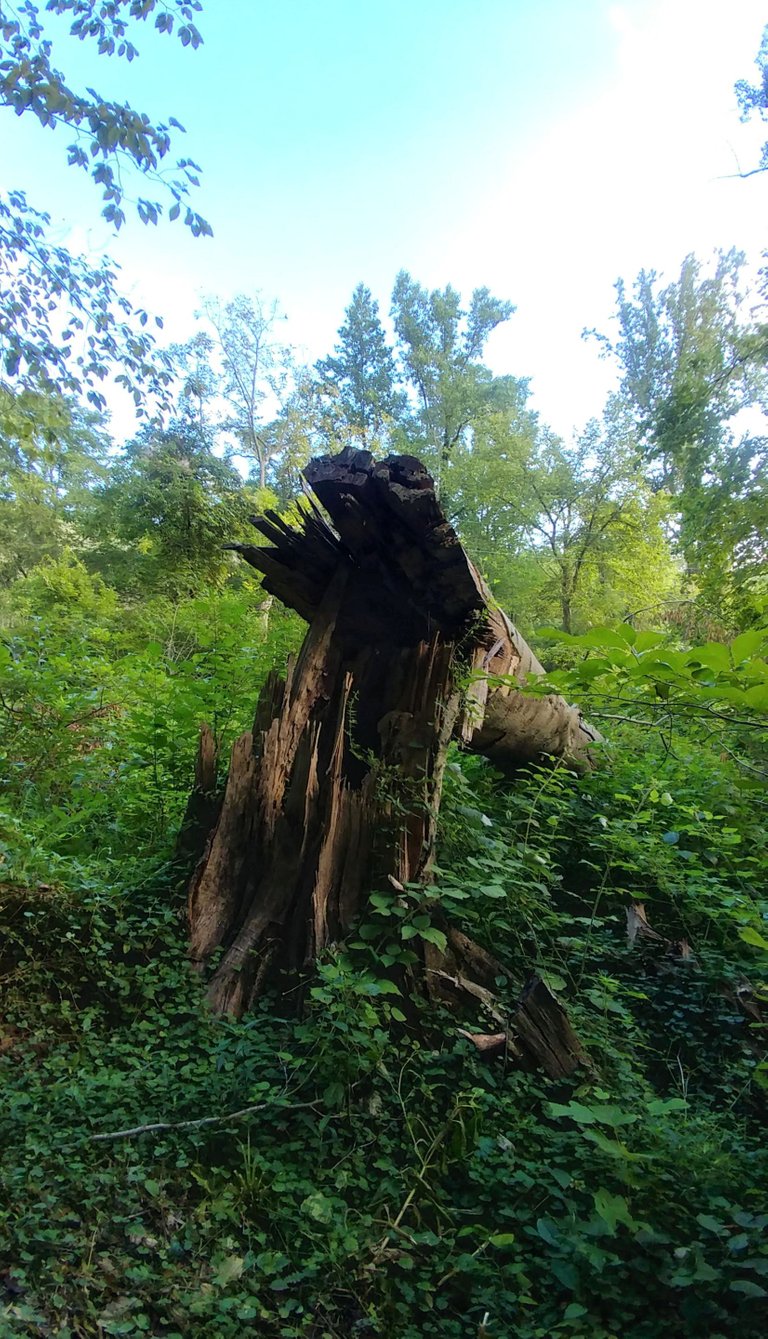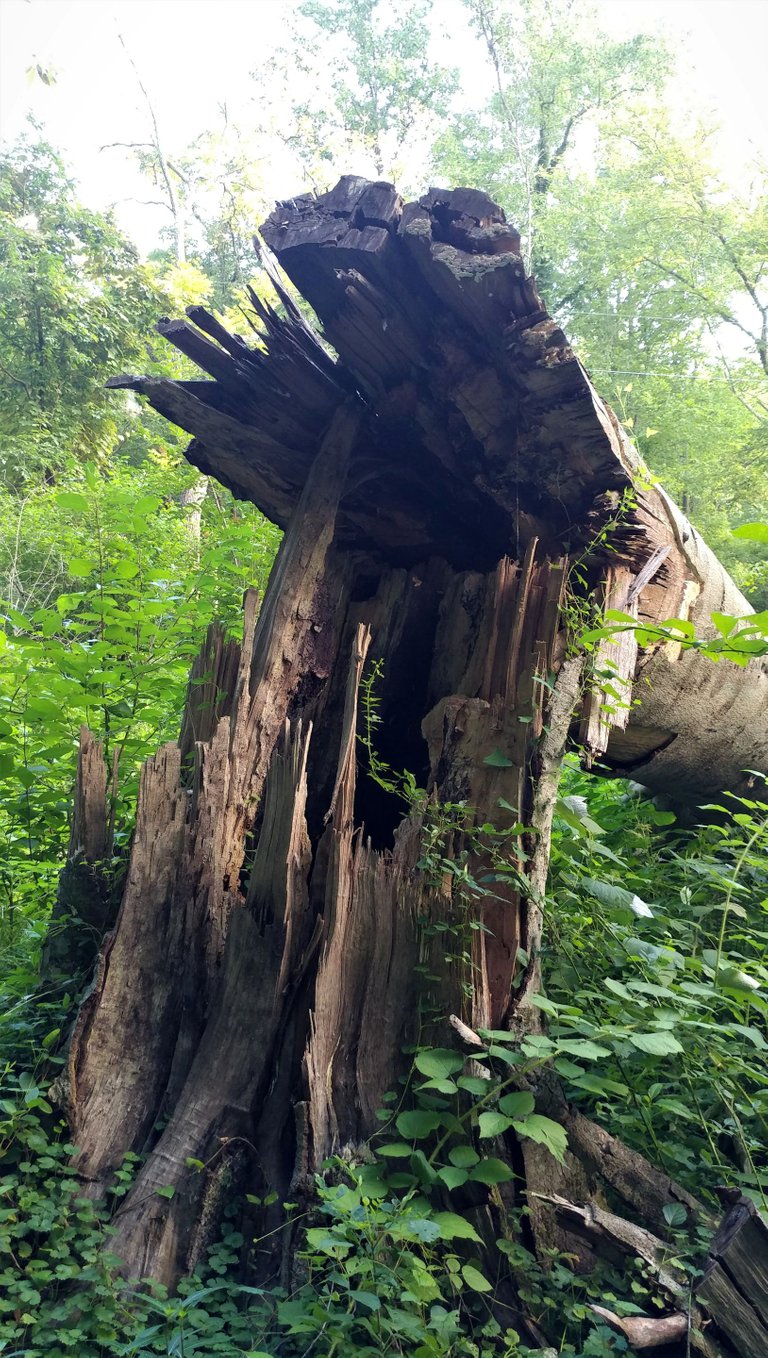 Part of the tree was still attached to the trunk and there was both a sadness and beauty in the splintering of the wood.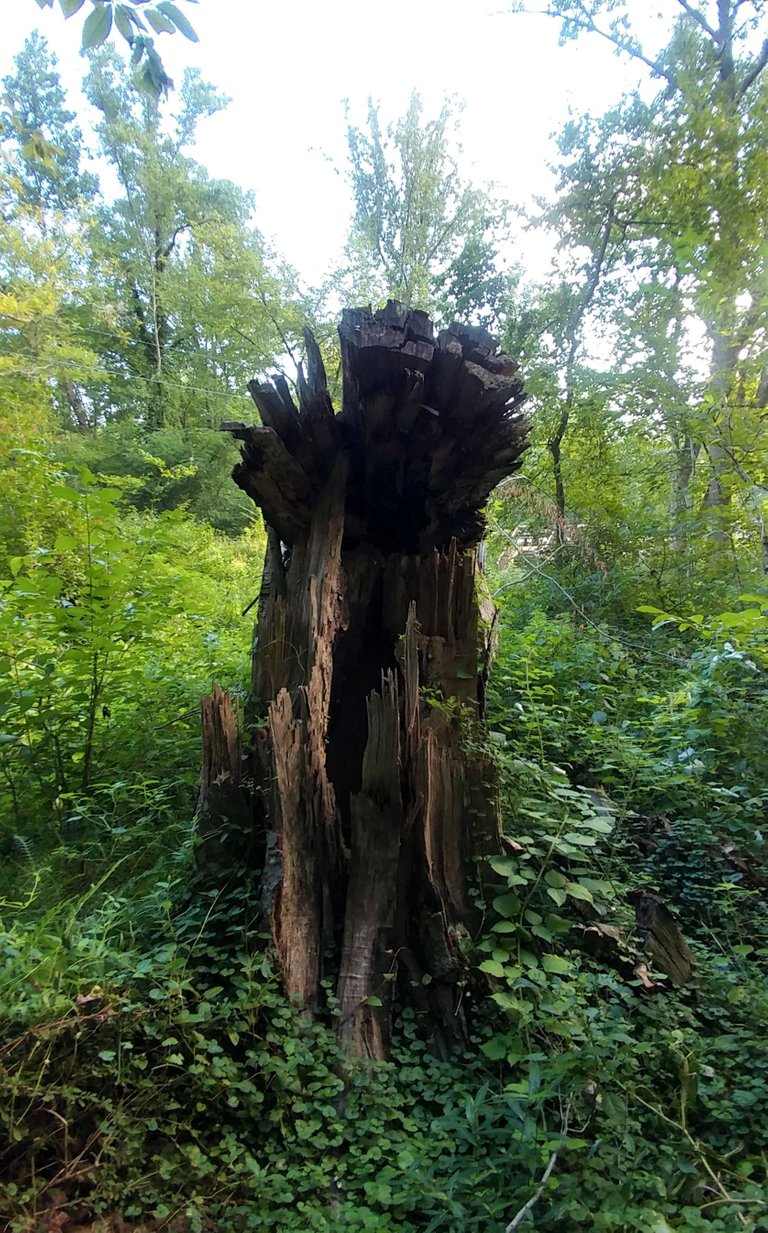 This next big tree was completely down on the ground and partway across the trail.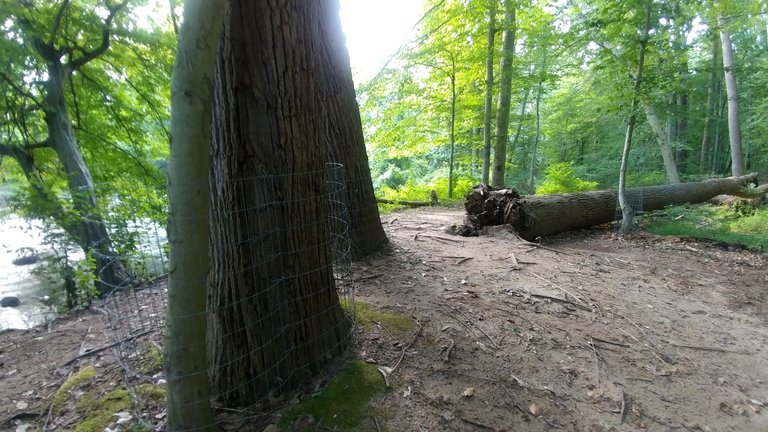 It looked like it broke at the roots. Sometimes you can see the large root system of the trees along the ground so they are large but also shallow.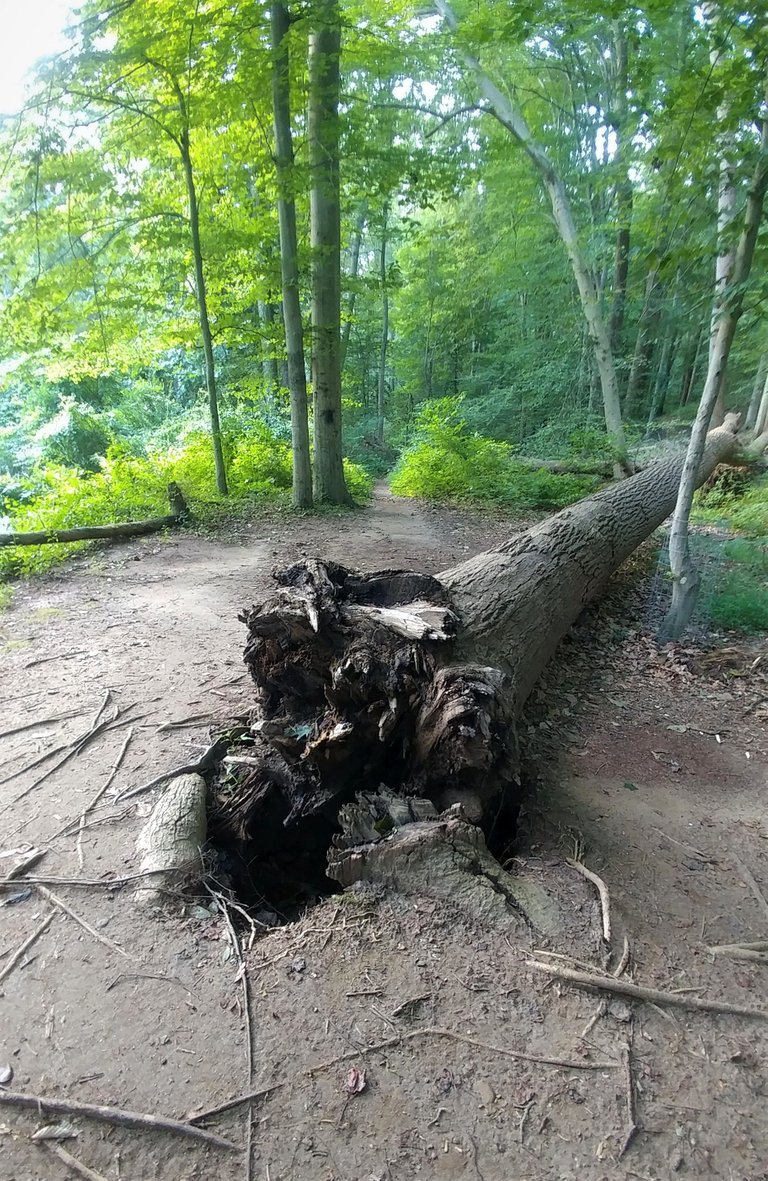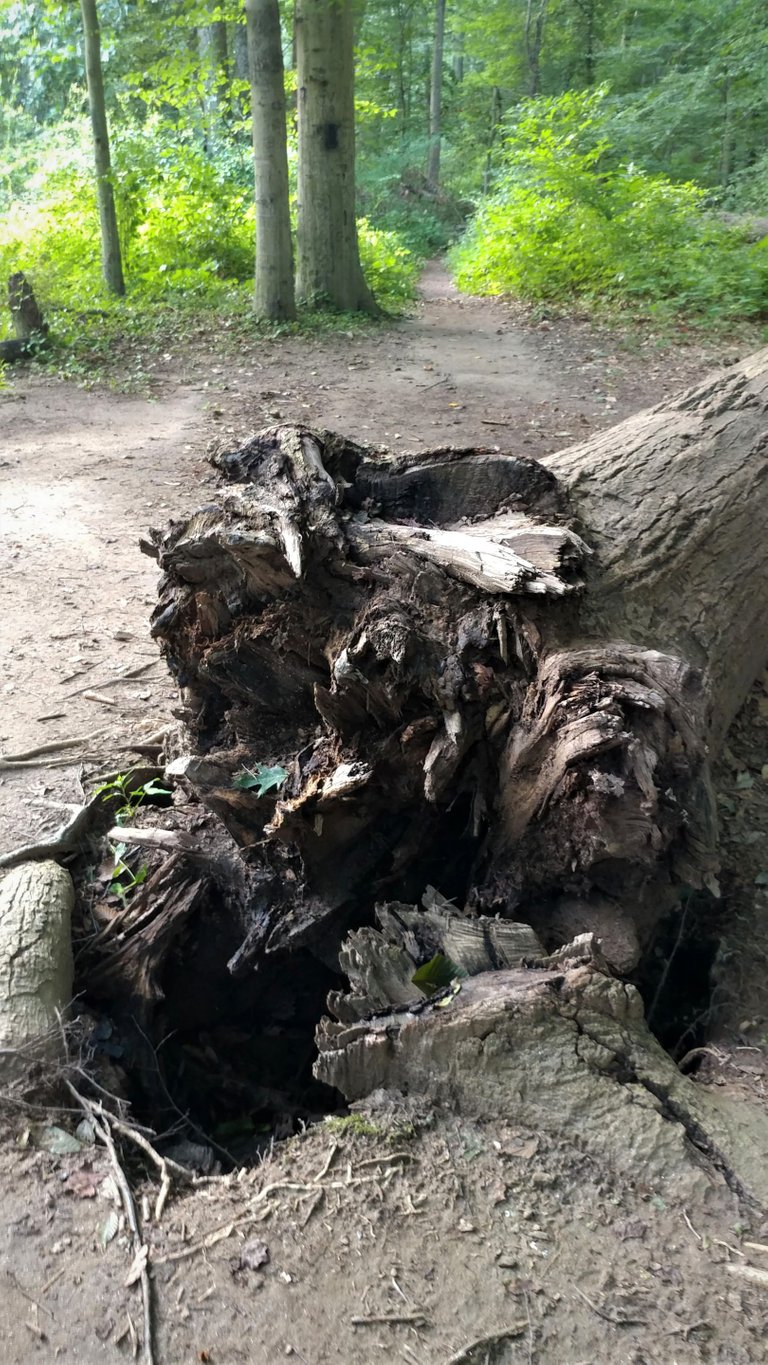 This is about where we both stopped and decided to head back to the vehicle. The heat and humidity was just brutal and we were both feeling a little sick from it. It was easy to see why there weren't many people out on this trail on that day.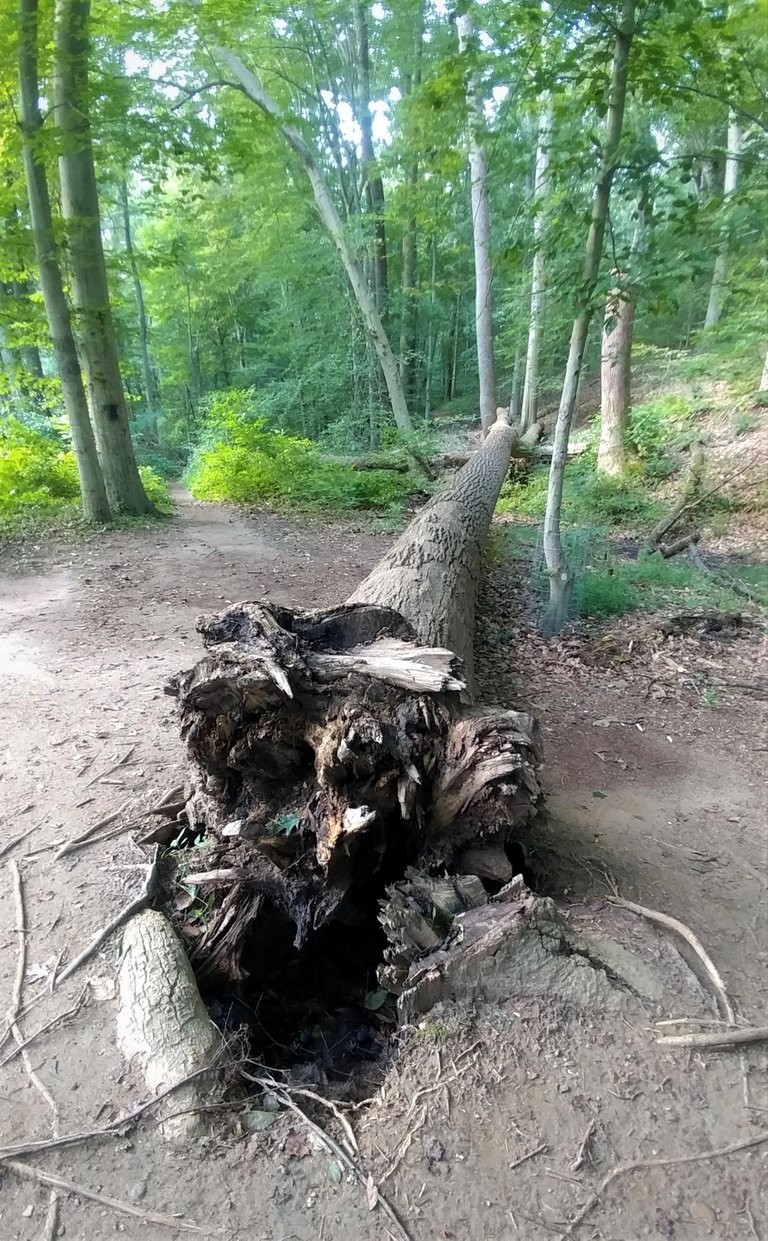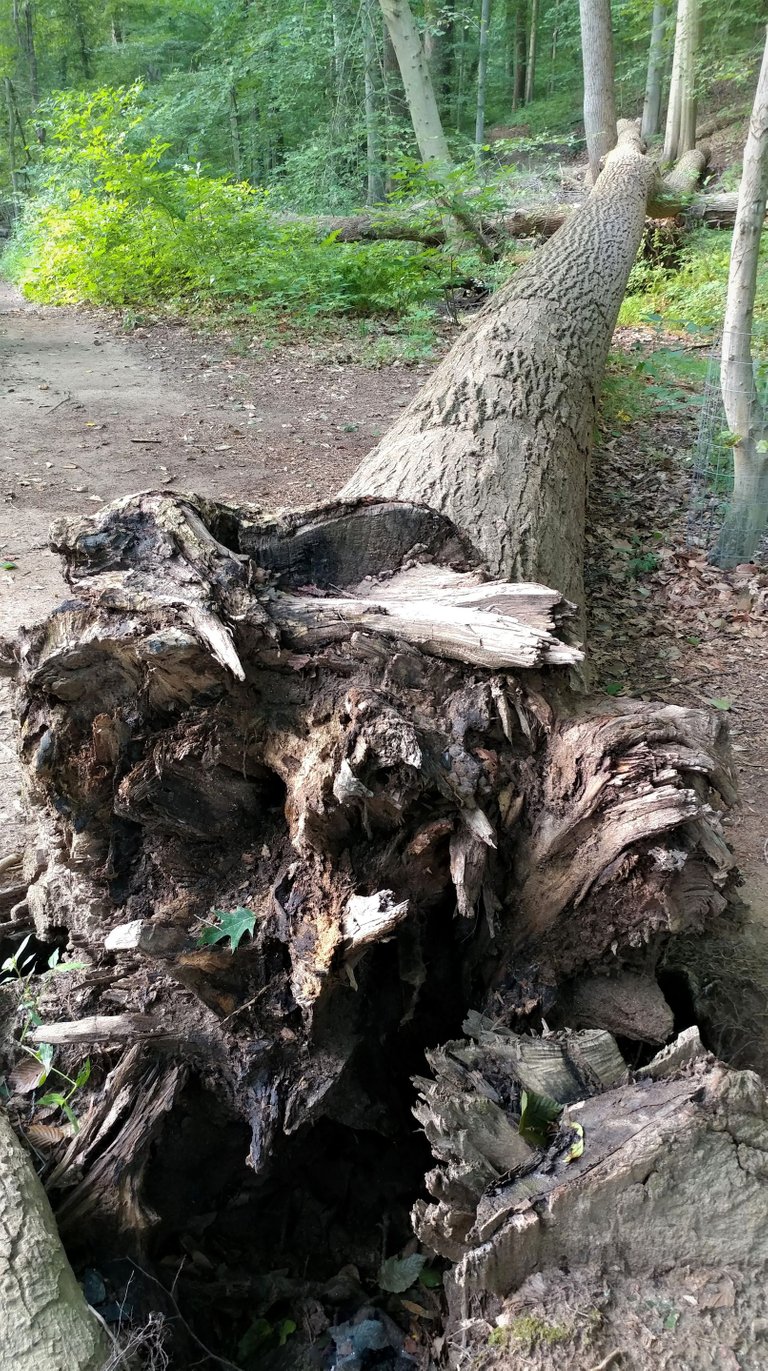 This last tree was broken but still had some life to it or so I thought. It looked like it was just a large portion of trunk left but had branches growing out of it that did look to have some leaves on it. I think it is pretty much broken though because those branches only looked like they had leaves on them. It was other trees by it which did have life and leaves that were growing up between those branches which, at first glance, appeared to be a part of that tree.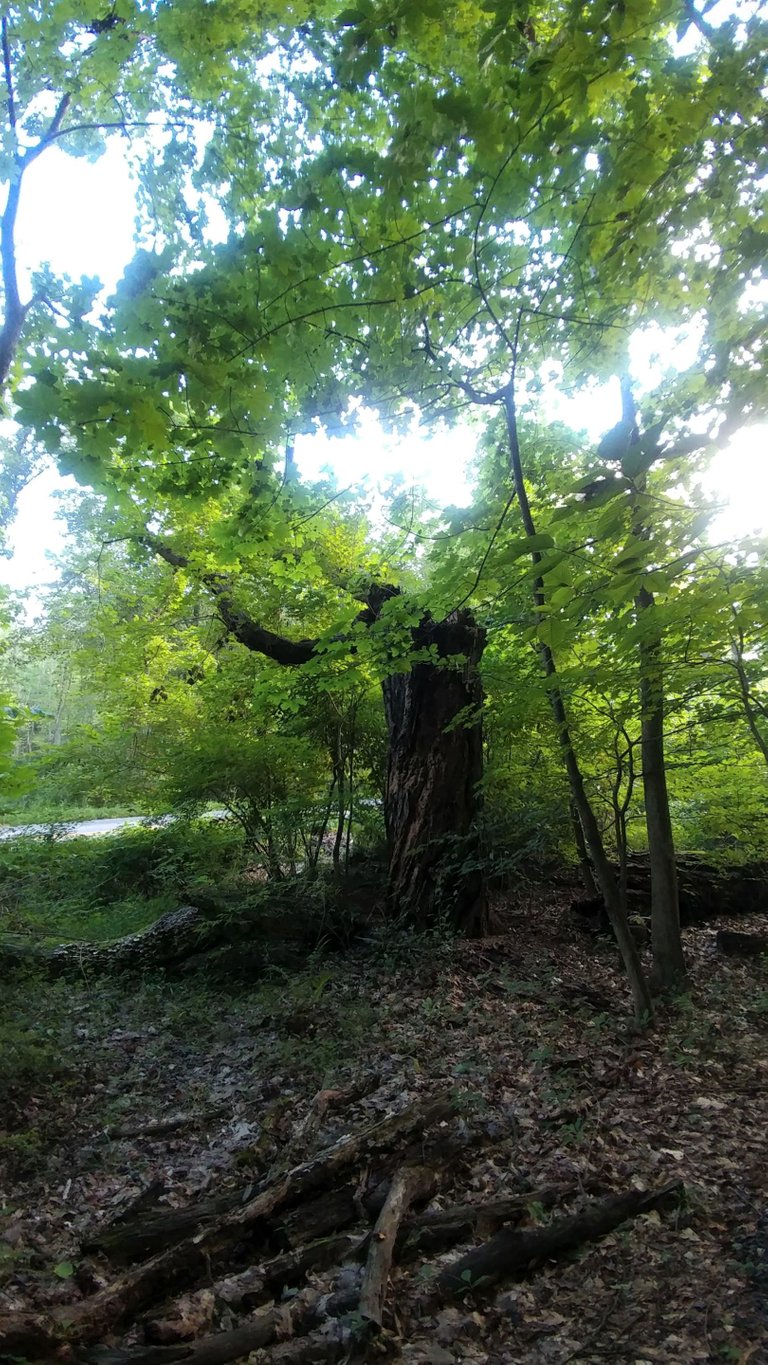 It also almost looks like it has arms reaching up to the sky asking "why"? It is amazing how expressive some trees can look ...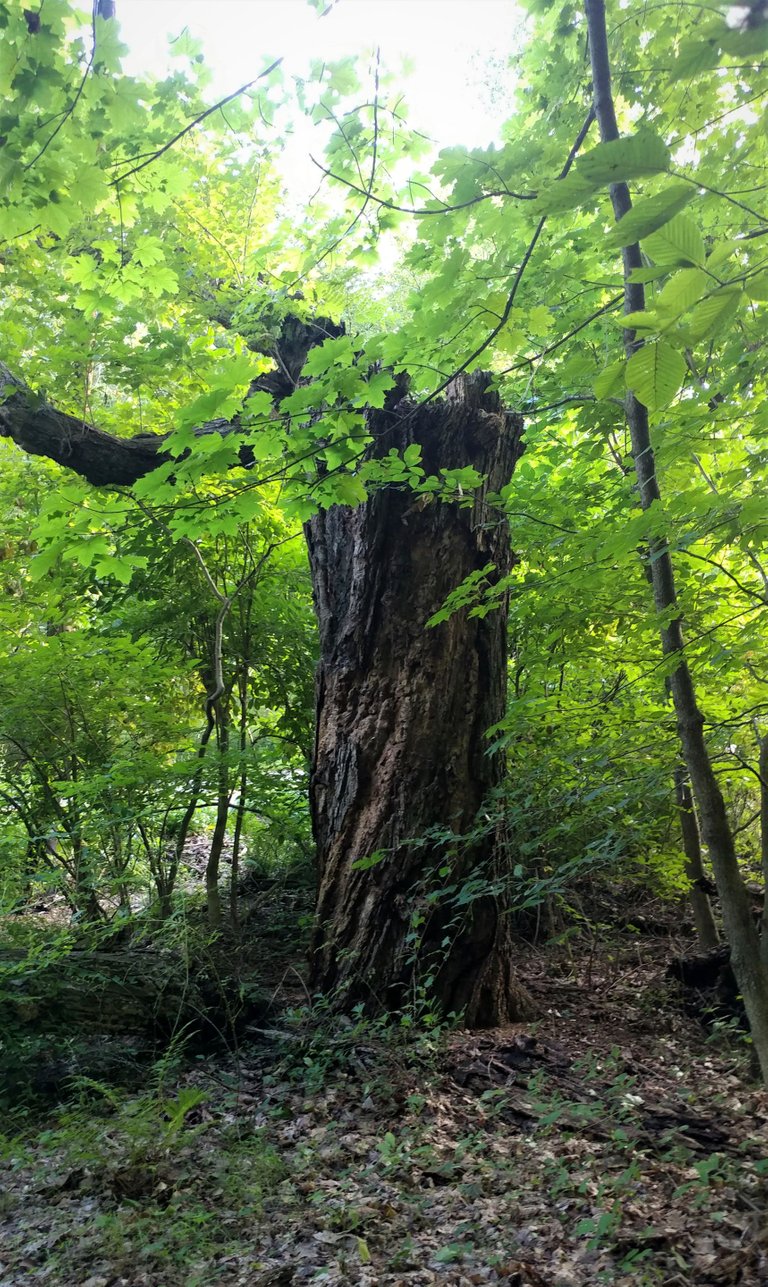 ... or maybe I just have an over-active imagination but I think possibly it is a little bit of both! 💖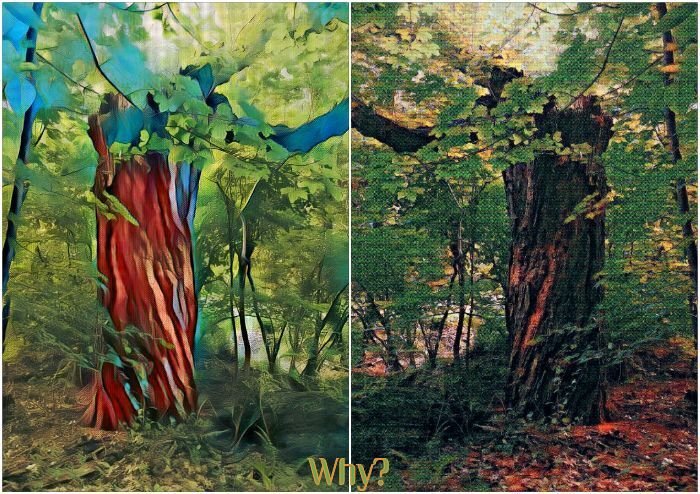 Thanks @old-guy-photos for #treetuesday!
All photos and text by me @deerjay. All rights reserved.