Today, it is so cold outside that I'm thinking of warmer days so I'll be showing you just a few photos from the Panther Branch Trail that I took last year. The Panther Branch Trail is part of the Gunpowder Falls State Park. This part of the park is located near 17910 York Road in Parkton, Maryland. Parkton is also part of Baltimore County in the Hereford area.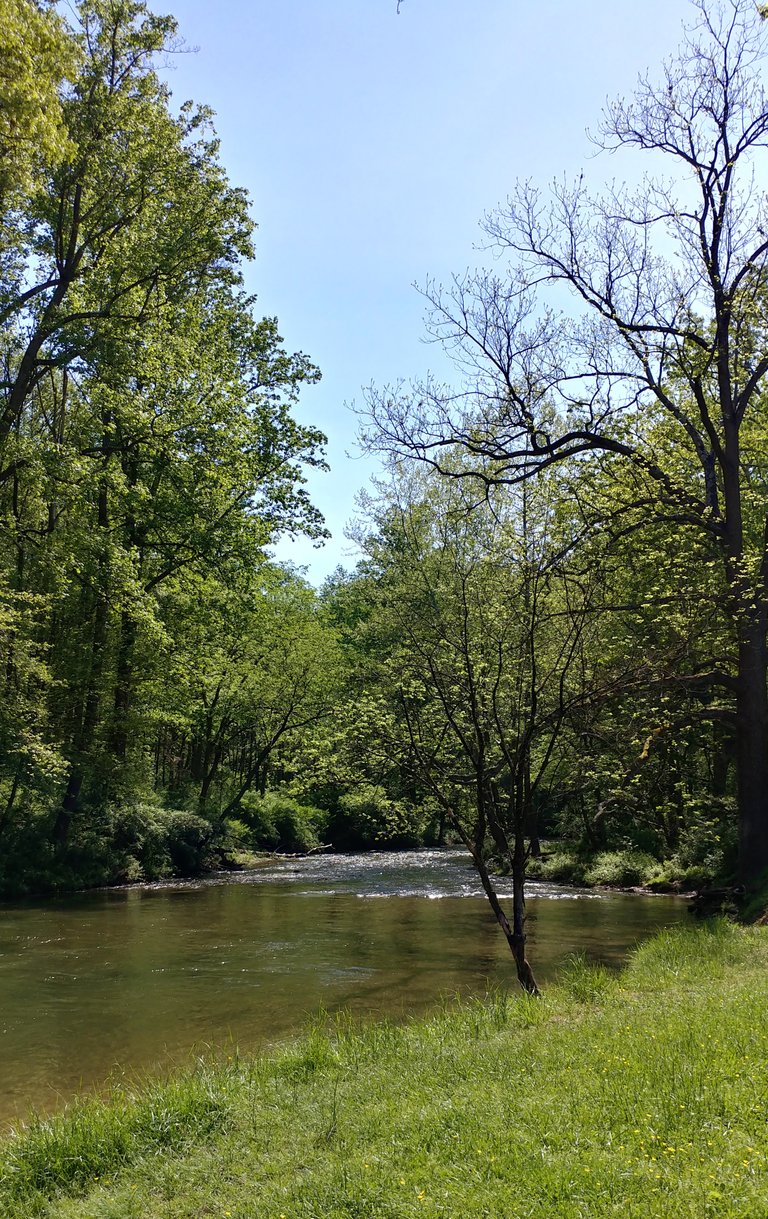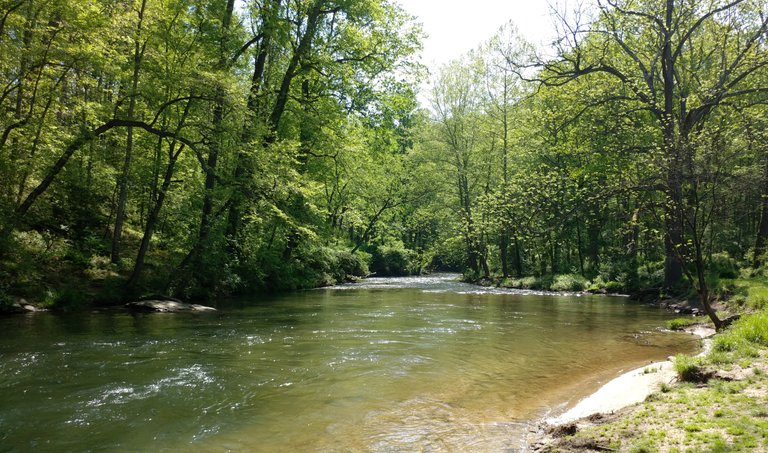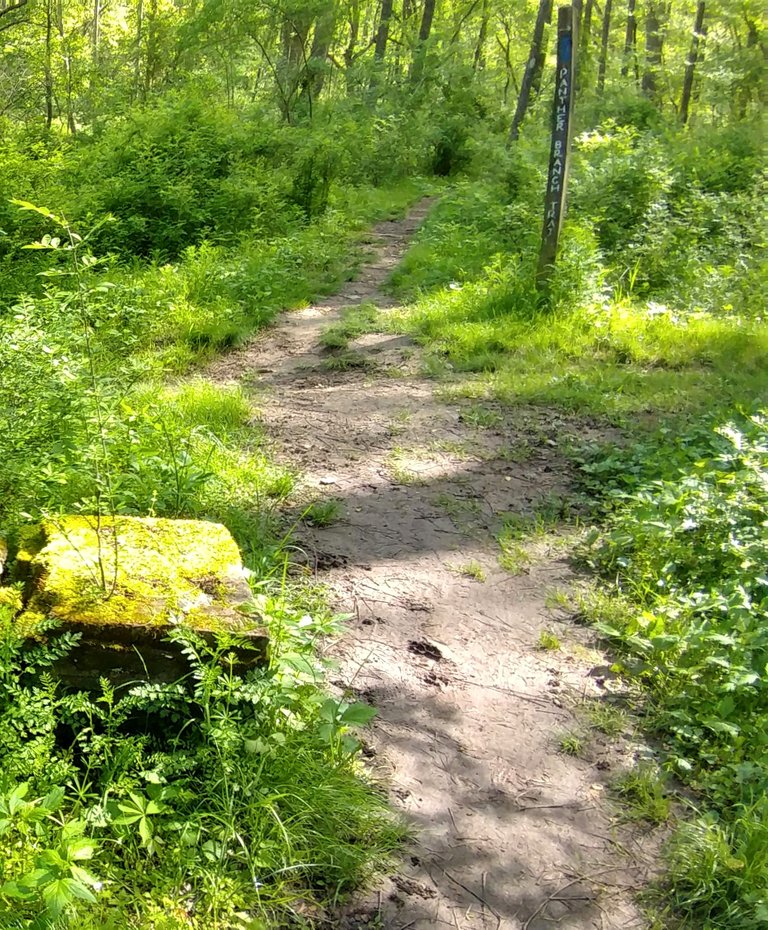 This was a visit from Spring of last year and I think the fresh Spring greenery definitely shows nicely in my photos.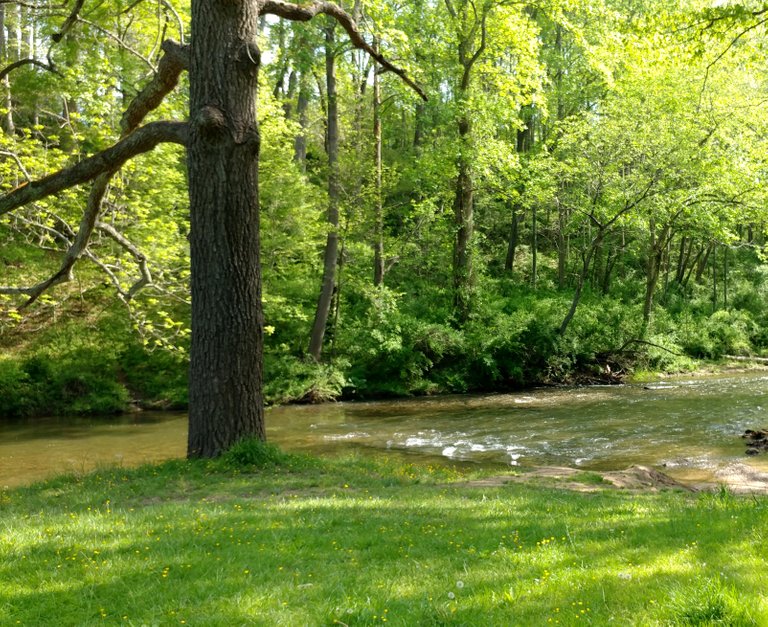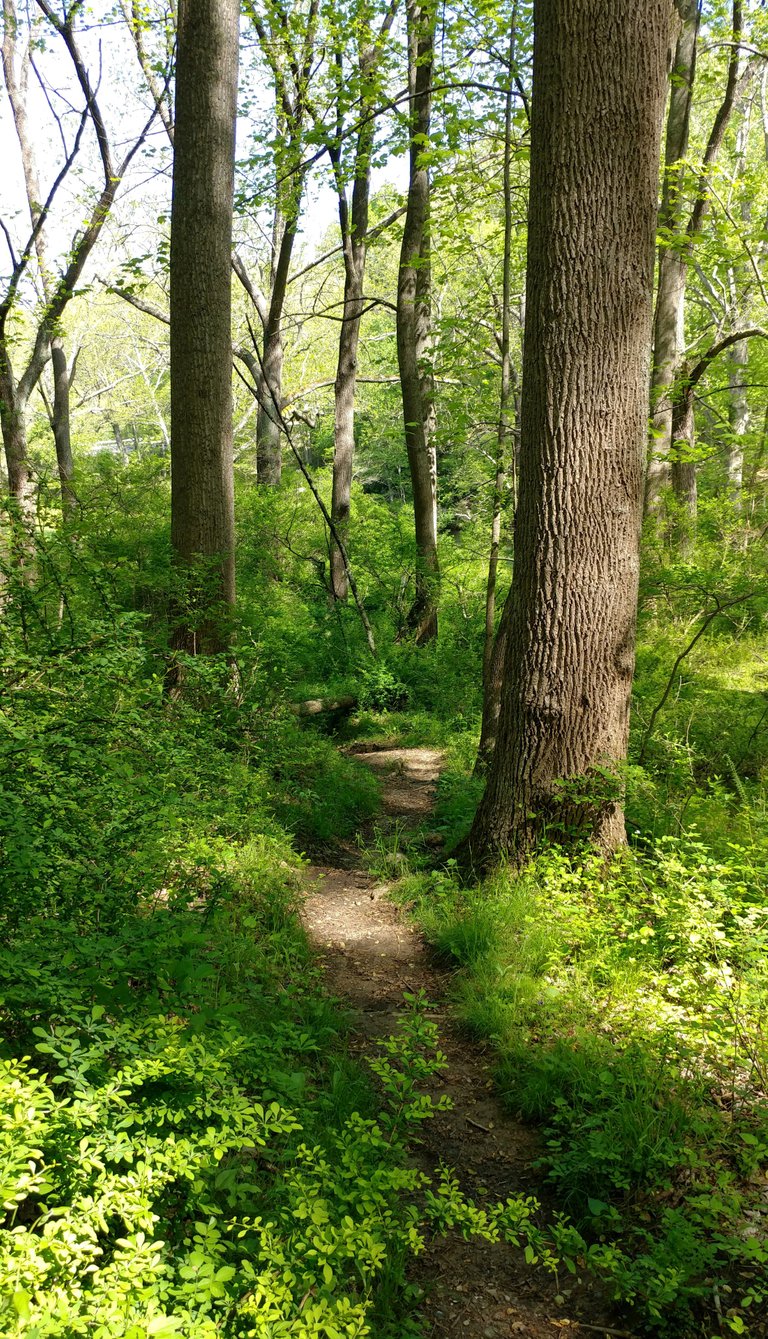 Seeing flowers along the trail added some pretty pops of color as well!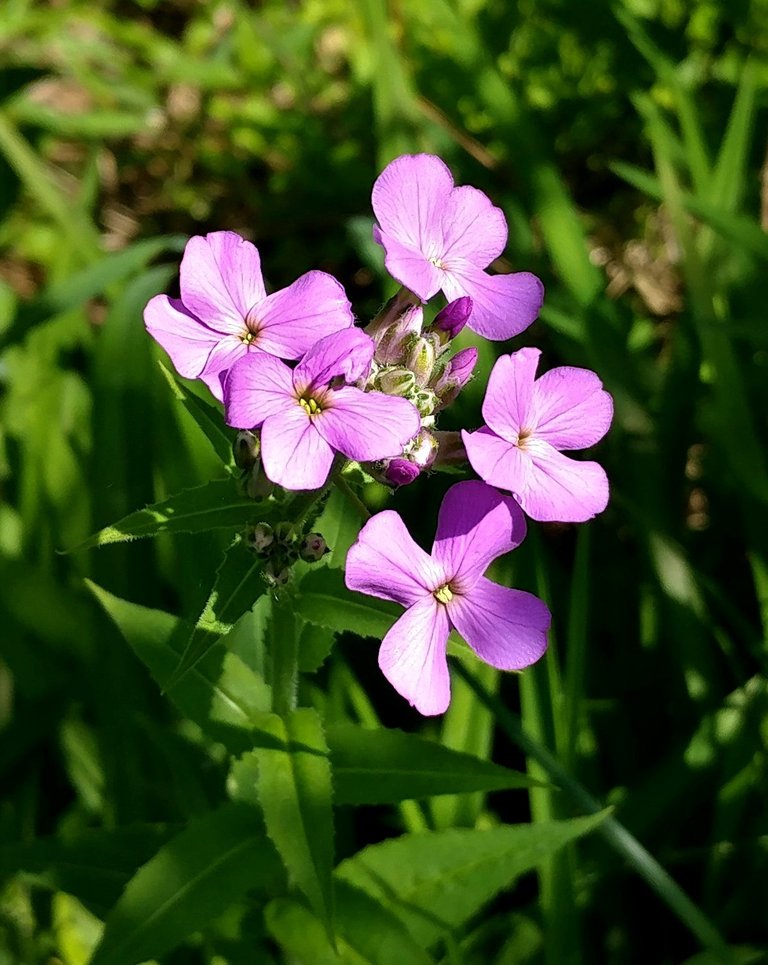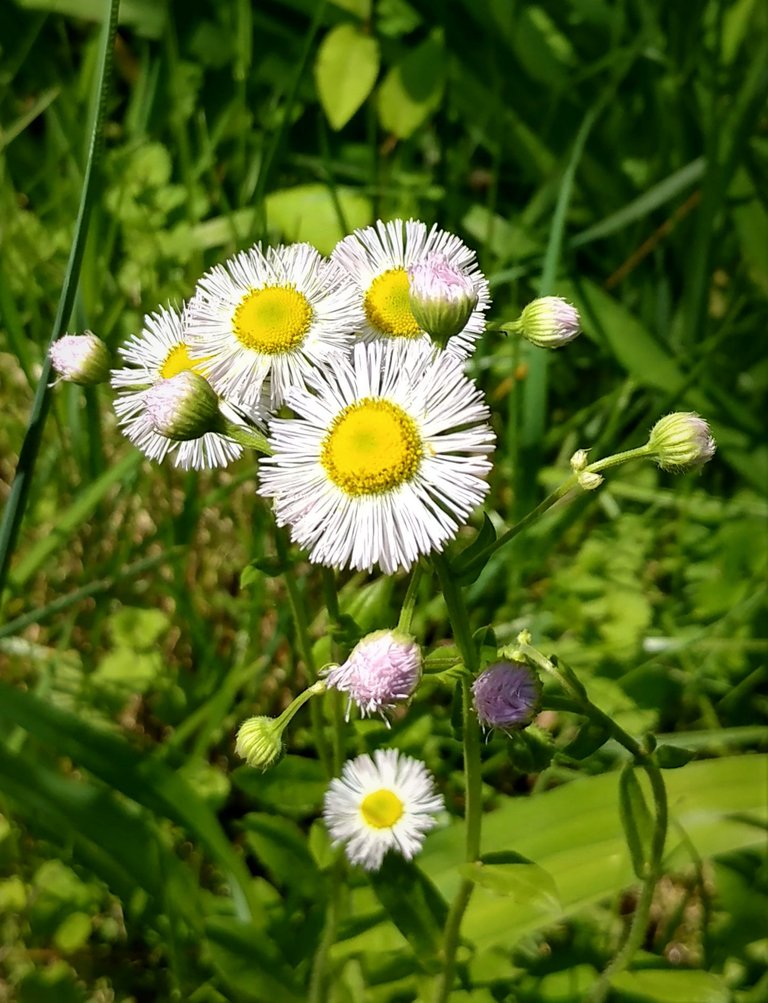 I'm excited to show you this particular part of the trail because it was a beautiful sunny day and this area had a bit of sunflare show up in my photos ...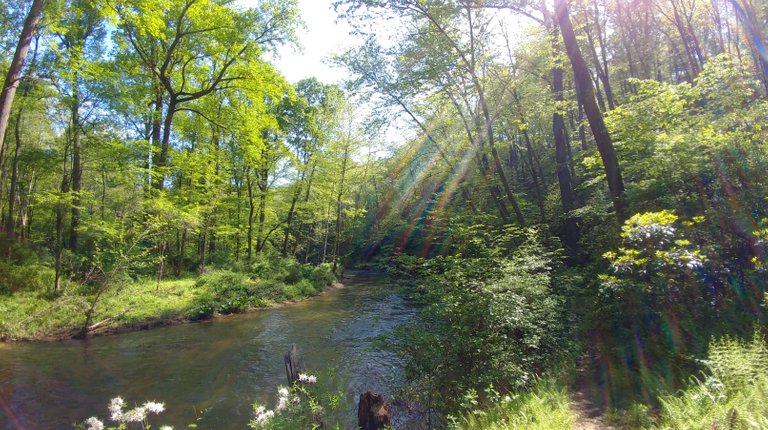 ... and the sun flare could also be seen as I looked down from the small elevation that I was on to the water below!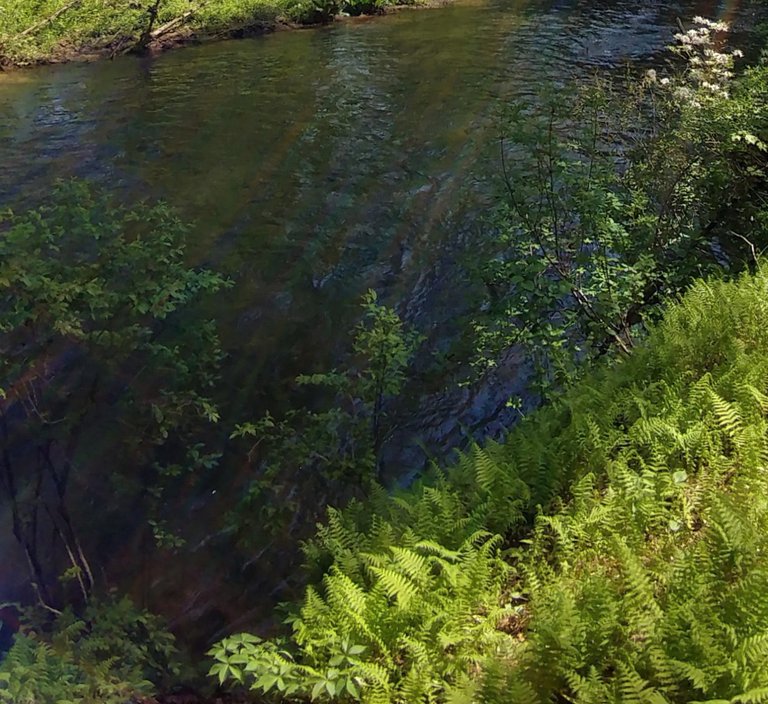 Additionally, this part of the trail had some beautiful ferns that were not only by the water side of the trail but were also spread across the opposite side of the trail.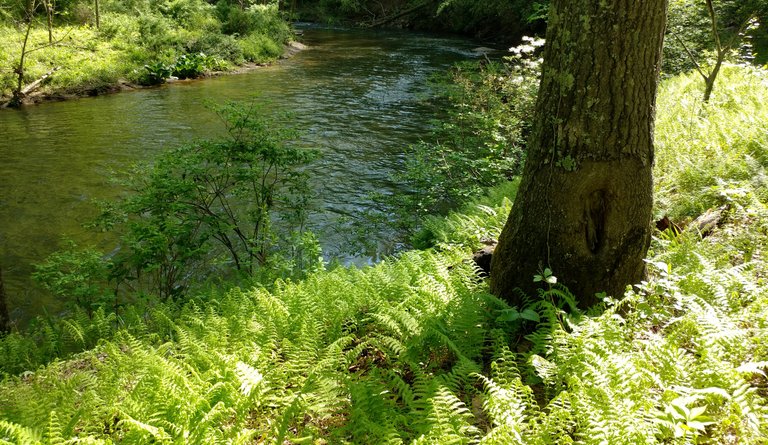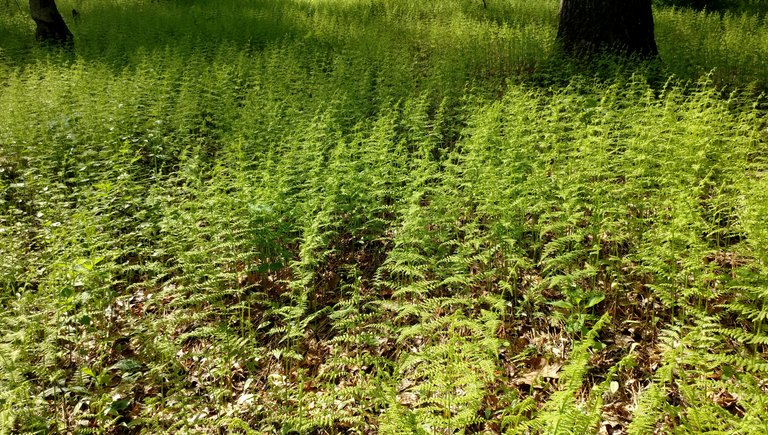 This is my last photo as this visit was a short one. I wanted to show some photos from this visit because I was thinking about what a beautiful day it had been and that I would like to make another visit there. I don't see that happening though until next Spring since it has gotten cold here. Maybe if I get a not so cold day and my husband has off from work then we will try it otherwise it will have to wait for a while. It would be interesting to see the Panther Branch Trail during this time of year also (I think). Uh oh! Sounds like I might be totally talking myself into it ... now I just have to get my husband to think so too! 😉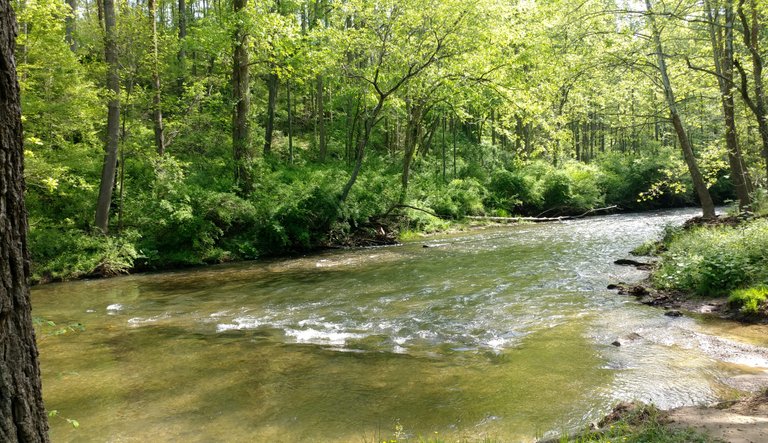 Thank you @c0ff33a for #sublimesunday!!
All photos and text by me @deerjay. All rights reserved.