My photos for this Sepia Saturday were taken at the Gunpowder Falls South White Trail Hereford Zone in Baltimore County, Maryland.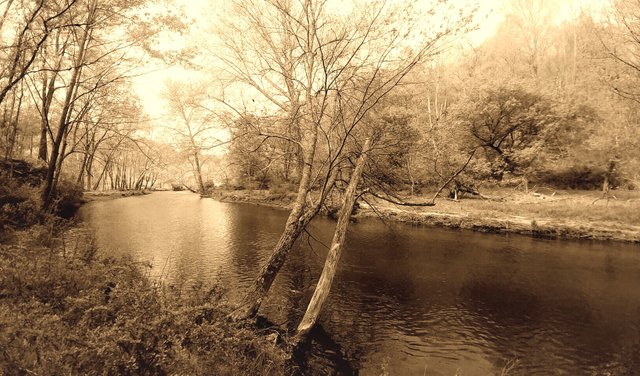 This walk was absolutely beautiful but it was also, probably, the hardest walk that I've done in the past several years. My husband and I took the upper trail in after walking under the I-83 bridge. It was pretty cool walking under the bridge and loud but the noise was mainly right under the bridge and disappeared quickly once we passed under it.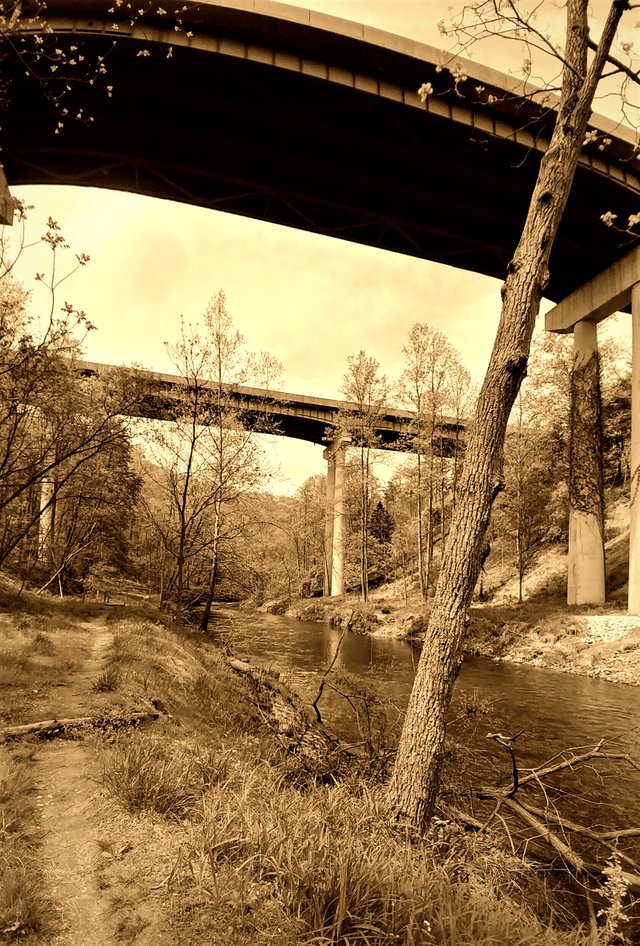 We decided to take the lower trail back but we didn't know at the time that the lower trail had been partially washed away by high water the previous year. We found out quick enough though and had to make our way up a pretty steep hill to reach the upper trail and finish our way back. I struggled most of the way up which we had to make our own trail at that point. I have some health issues that affect my muscles and nerves. Although I experience it throughout most of my body, it is more concentrated in my feet and legs. Yeah, you may be thinking that why would I even go out on my walks with these health issues but, honestly, it gives me a little bit of joy so I venture out here and there. I'm more careful now and try not to push myself past my limits and mostly stick to that rule of thought.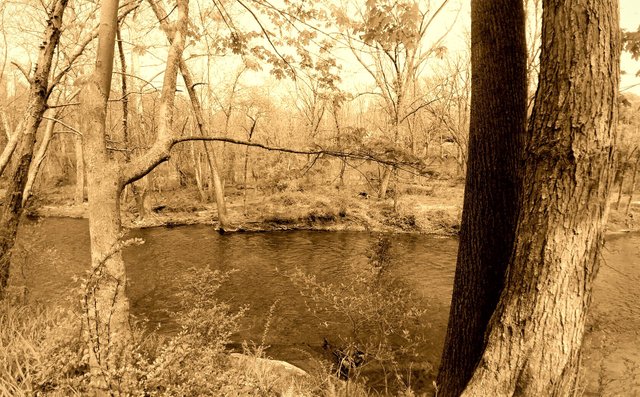 When I was younger I loved tromping around in the woods and I guess I still do!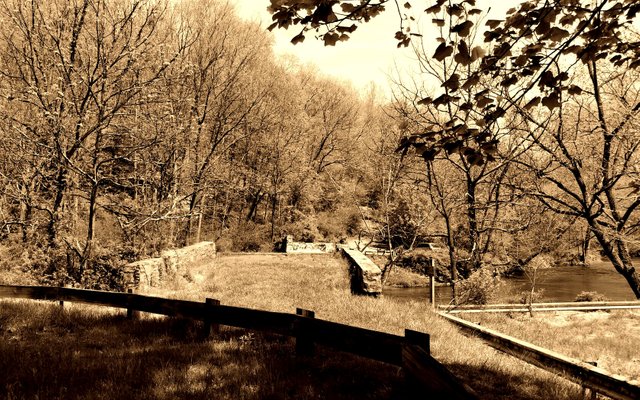 I would definitely return to this spot as, like many parts of the Gunpowder, the views are lovely and calming to the soul. Hearing the different sounds of the water going by is quite nice to hear also.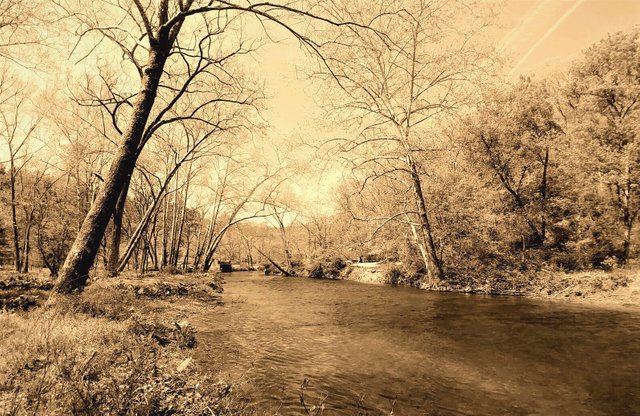 At one point I questioned if I could make it out and sat down with tears in my eyes and thought if I were to die right here then I'd, at least, be leaving with a wonderful view. My husband scouted ahead and found the upper trail just a little further up that darn hill. I wiped my tears, put my camera away and pushed upward and finally made it out. It took me a couple of weeks to recover from that but I've since been out to other parts of the Gunpowder Falls State Park. I haven't been back to this part of the Gunpowder but I do hope to go back soon. I'll also be taking the upper trail in and most likely that same trail back out! Of course, it would be even better if a new lower trail has emerged since this visit?! I guess there's only one way to find out though and if I do find that out then you'll be sure to know too! 😉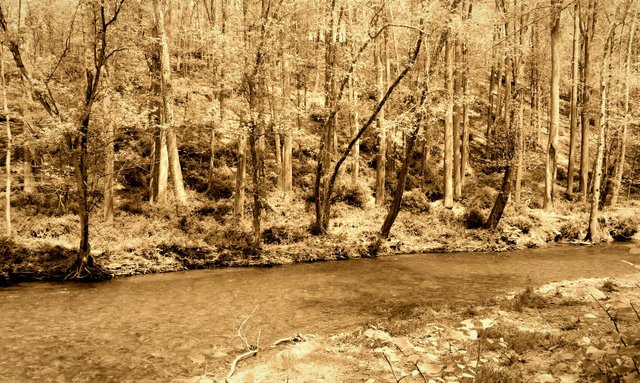 #sepiasaturday initiated by @old-guy-photos!