My post today features a few photos from a visit I took in October to Cromwell Valley Park. Cromwell Valley Park is located at 2175 Cromwell Bridge Road in Baltimore County, Maryland. However, the two bonus collages are from my house but I think that you will find that they fit in nicely with my post. At least, I hope you think they do!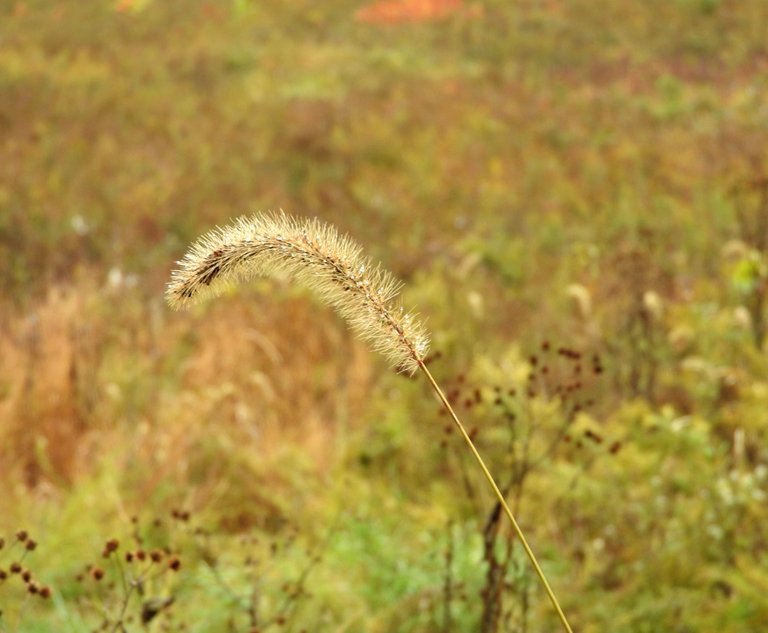 It was cloudy and damp on this visit but the rain had mostly stopped. The dampness did make some of the colors stand out more. In this photo it appears that this portion of a tree could finish falling at any time and take out the table and chairs in this little nook but it is really the angle that makes it appear almost over the table. Although, I still don't think that I would chance sitting there. Besides it being too wet to sit, I wouldn't want to be anywhere near a portion of tree that large coming down. I think it made for a nice photo though.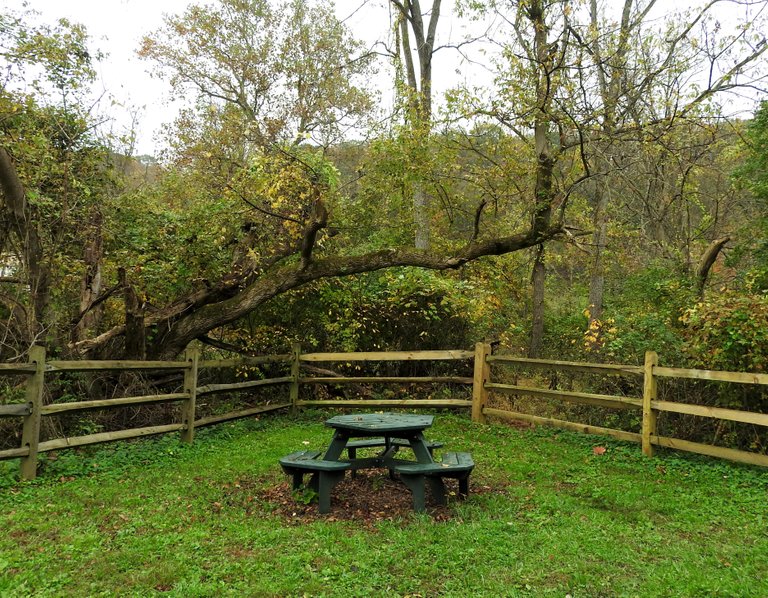 There were so many Winterberry Holly bushes along portions of a trail there that i took a lot of photos. The Winterberry Holly bushes also had an abundance of berries on them.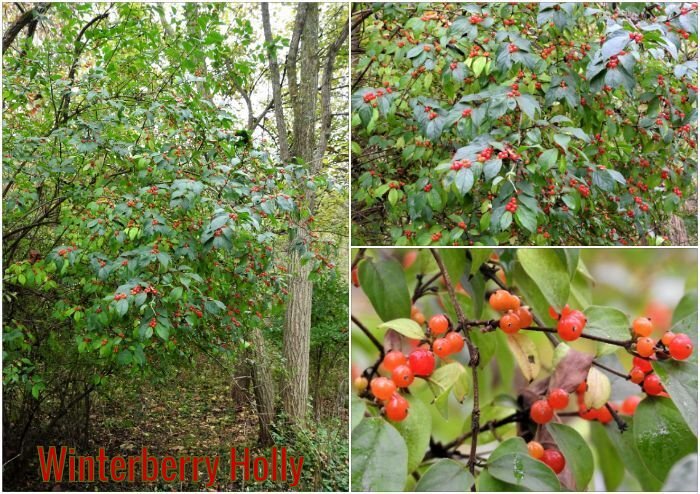 Many of the Winterberry Holly bushes were right along this little creek.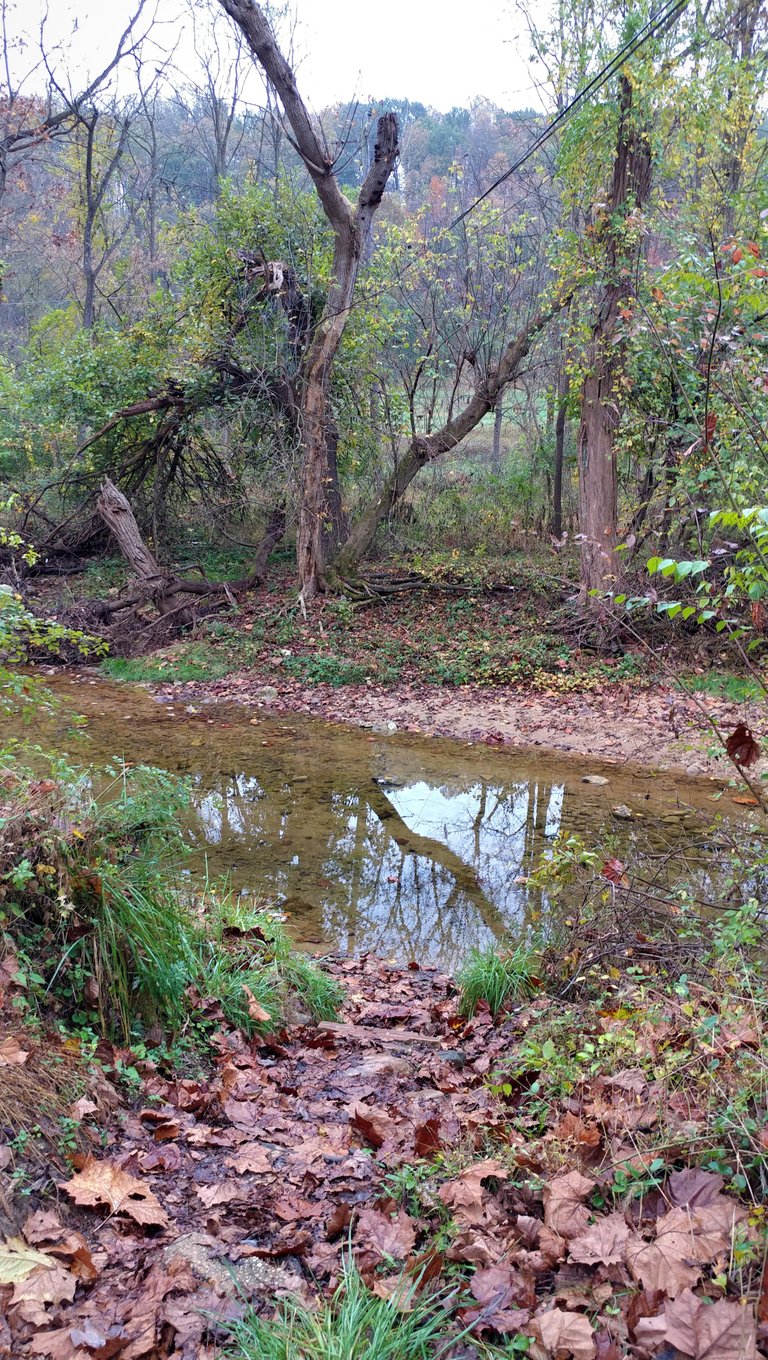 This is the side of just one of the barns in the park. Right past this barn there were some Autumn trees up on a slight hill.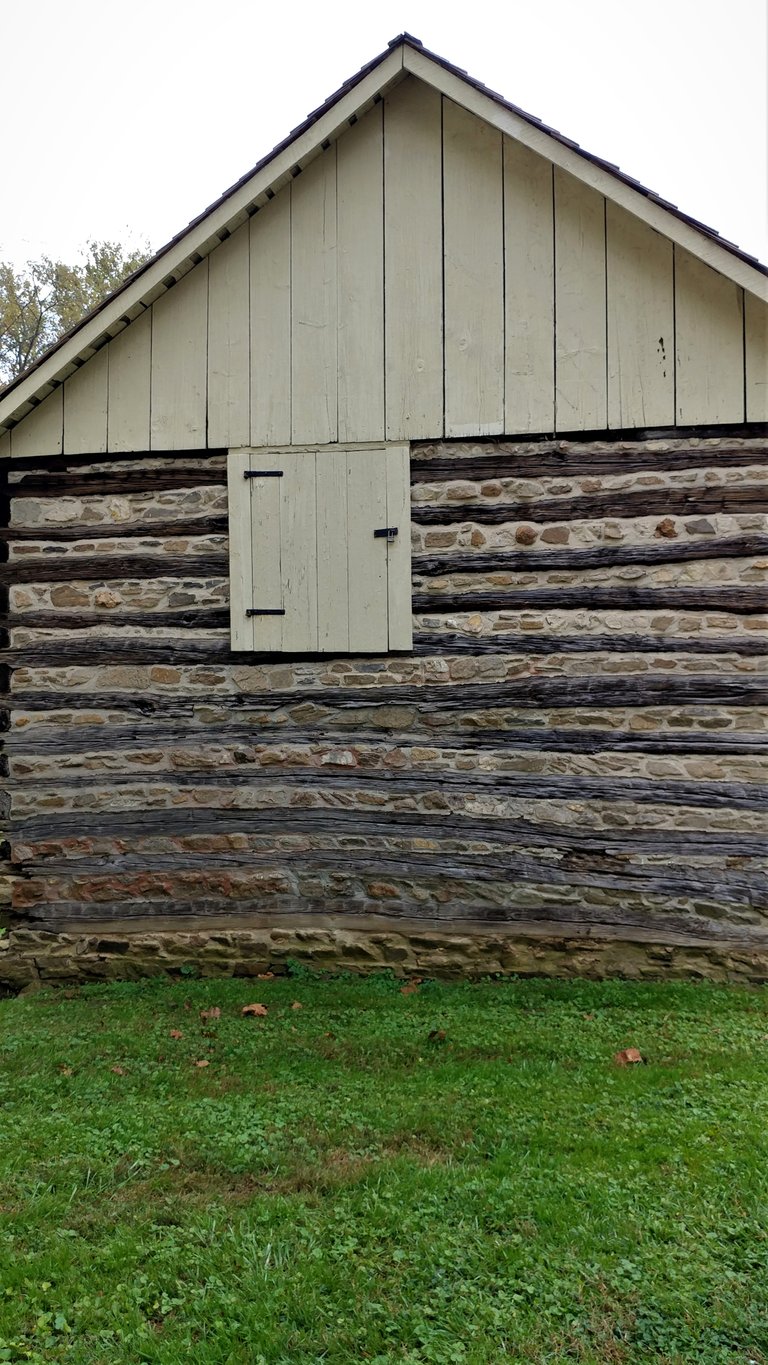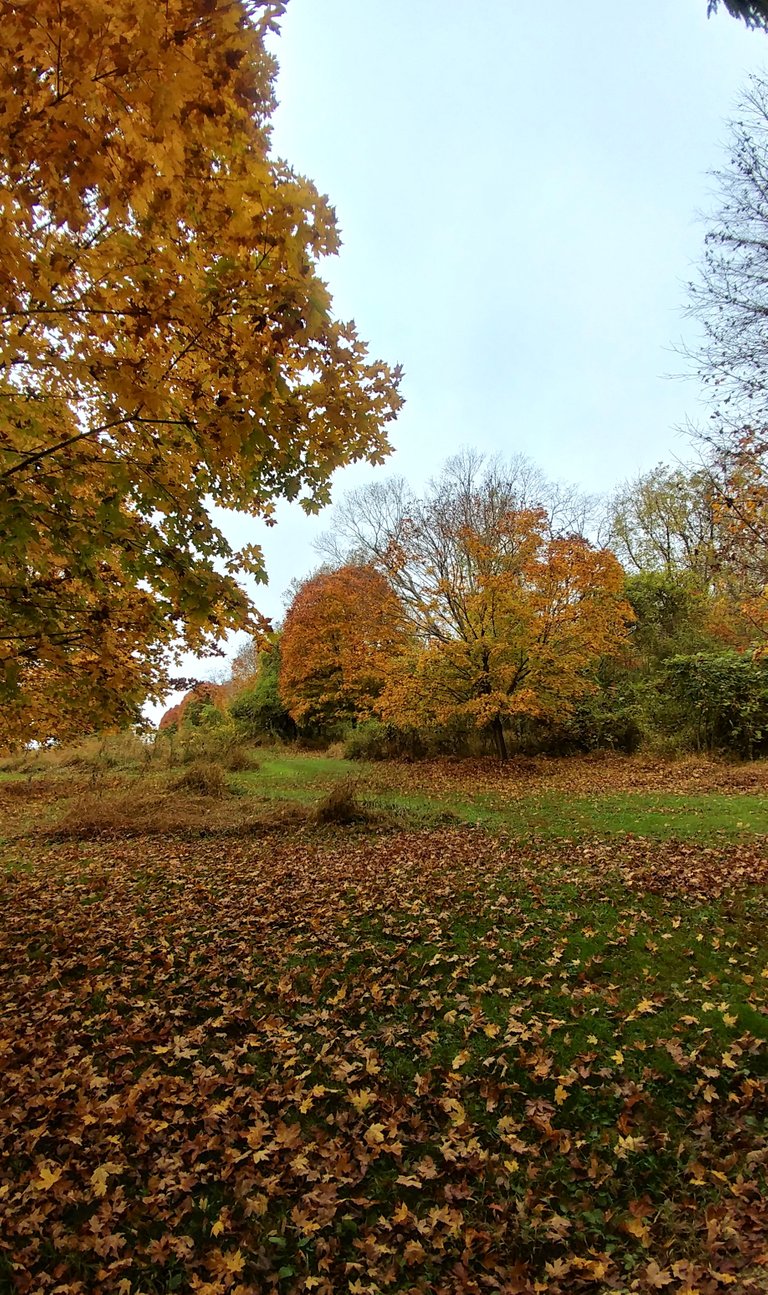 While on one of the paths there I had a pretty field of greenery to one side and on the opposite side there was a field of spent Milkweed and all that was left were the Milkweed pods. Both sides equally pretty in different ways.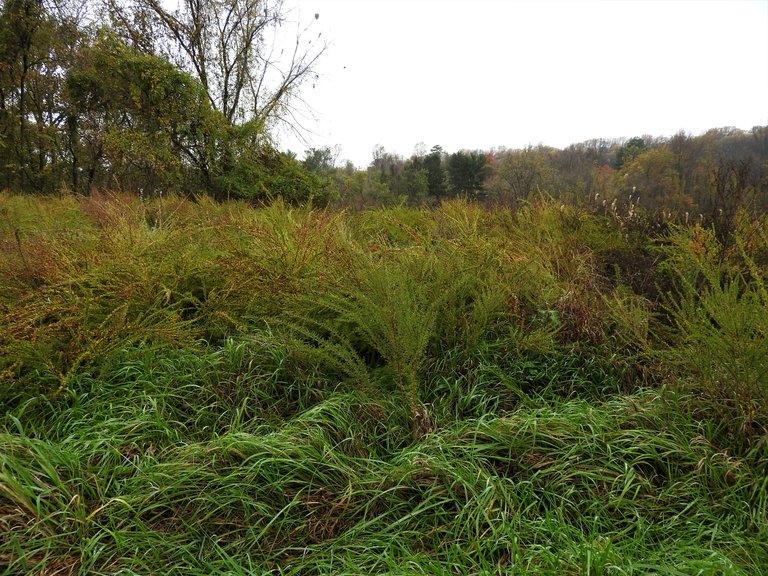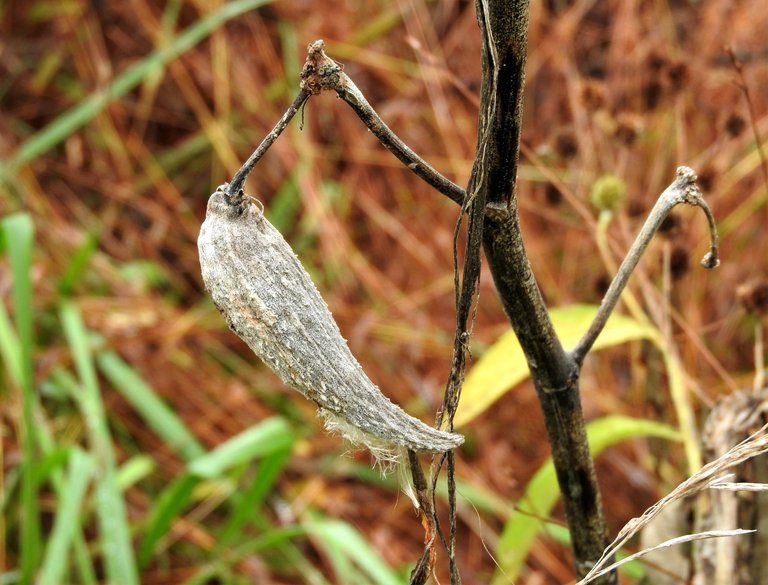 It was right around this area that I also spotted something that you may find interesting. It is the web of a Funnel Weaver spider with raindrops on it. The interesting part is that you can clearly see the opening of the funnel in the web which is the hole in the middle left part of the web. The Funnel Weaver has a web very close the the ground and is usually spread out some.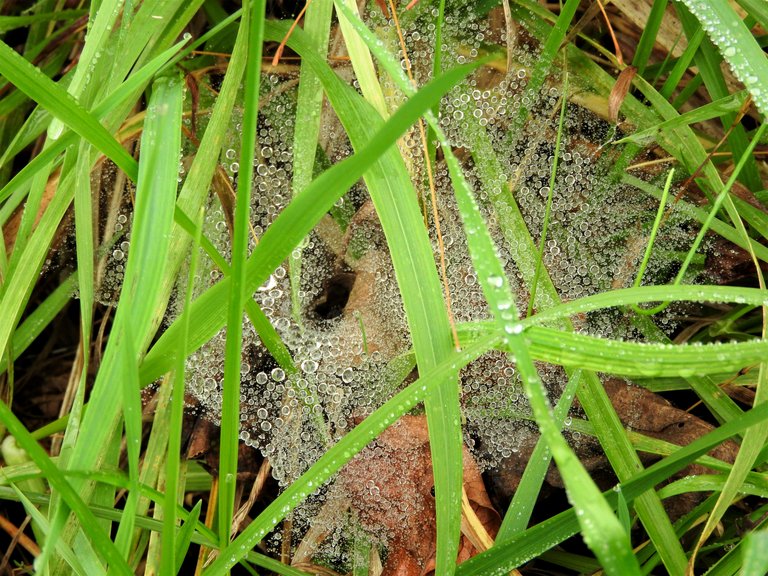 You might be wondering how I know about the Funnel Weaver spider and that is because I had one living in my front garden for a while in Fall of 2019. I had to be careful while working in the garden then and I couldn't quite enjoy my Lavender plants so much because that is where that spider decided to make its funnel web. I don't really like to hurt spiders since they help keep less desirable bugs in check so I let him (or her) have my Lavender plants for a while. Usually, the spider would be out towards the front of the web, which spread over part of the garden and onto a small part of the walkway, but if I got too close with my camera then it would retreat down into its funnel. This is where my bonus collages come in so these next two collages were not taken at Cromwell Valley Park but I thought you would like to see them. The first collage shows the funnel in the upper left hand corner along with a photo of the spider and some webbing. The second collage shows the Funnel Weaver spider coming out through the funnel and retreating back into its funnel.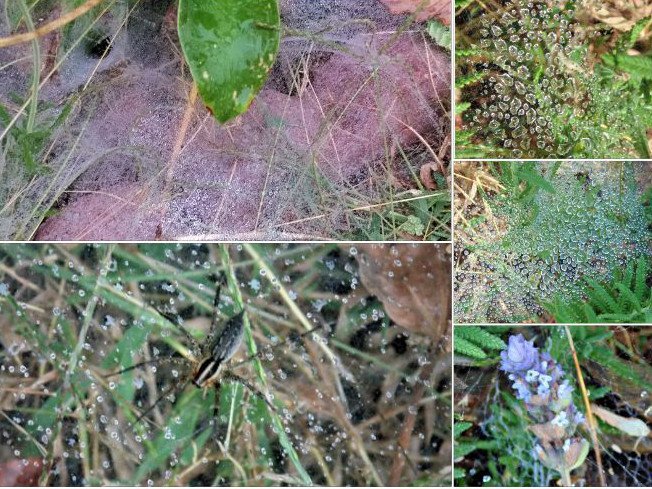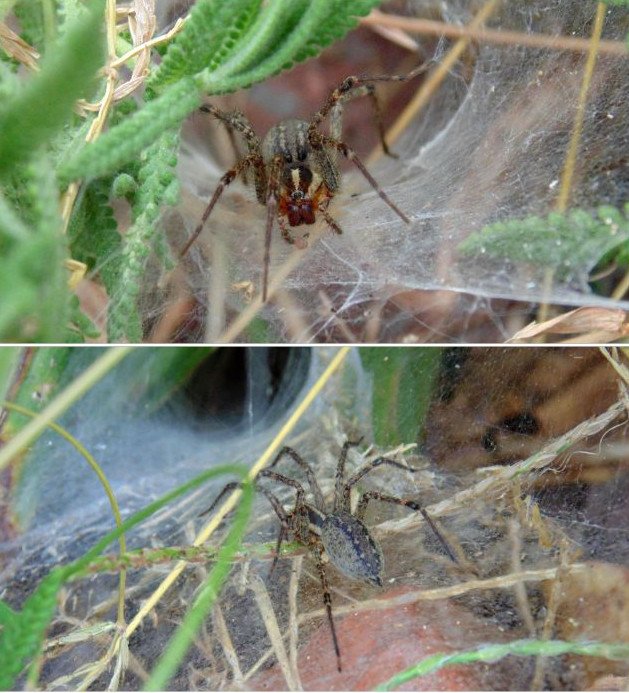 That was my little detour, now back to Cromwell Valley Park and just a few more photos! I don't know if this is a plant or a young tree but there were lots of them at the park. I always admire the big beautiful leaves on them when I'm there!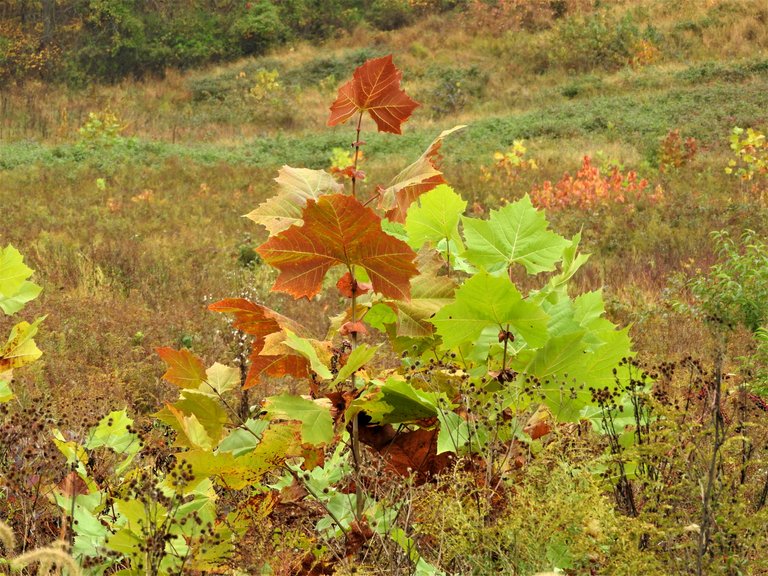 I spotted one of the big leaves on the ground and decided to do a few minor edits on it.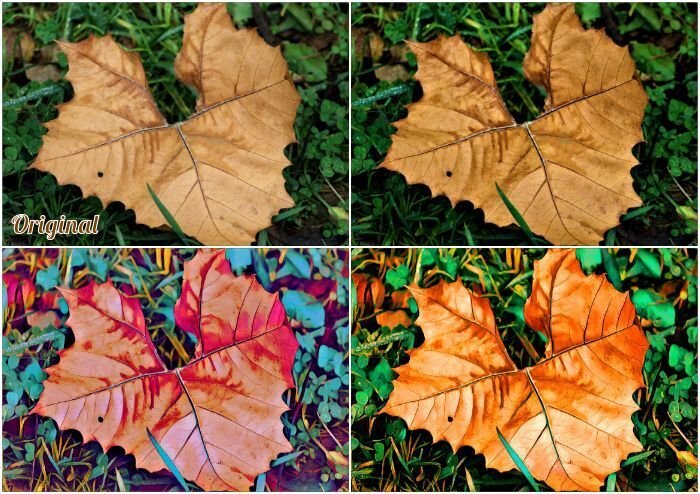 This is my last photo for now and was one of the last photos that I took on this visit. A pine cone and a few leaves had fallen from a tree onto one of the picnic tables in the park. This was also right by where the vehicle was parked too. I just kinda' liked the way it looked there sitting on the table on this slightly dreary yet beautiful day and I hope you like it as well! 💖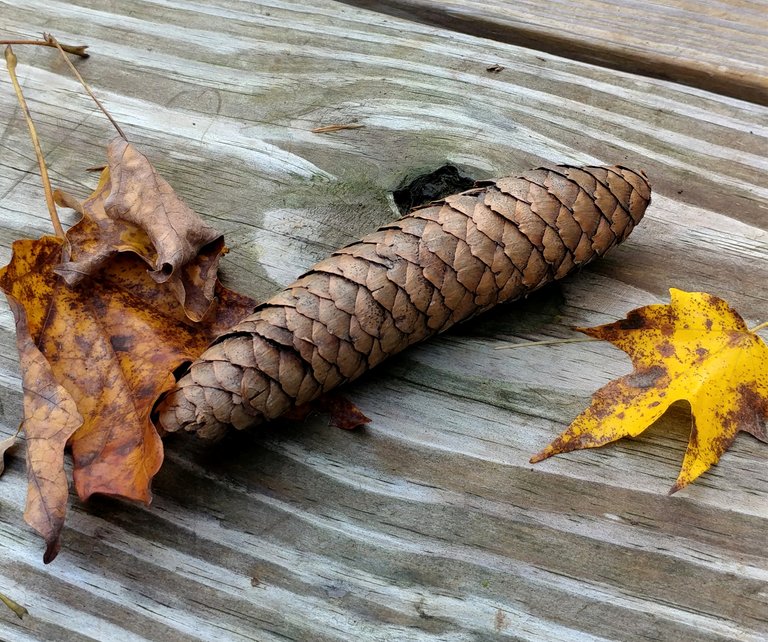 Thank you @c0ff33a for #sublimesunday!!
All photos and text by me @deerjay. All rights reserved.