For Tree Tuesday, I thought I would show you a few photos I took this year of the big Maple tree in my back yard. My photos will mostly show the buds and the leaves.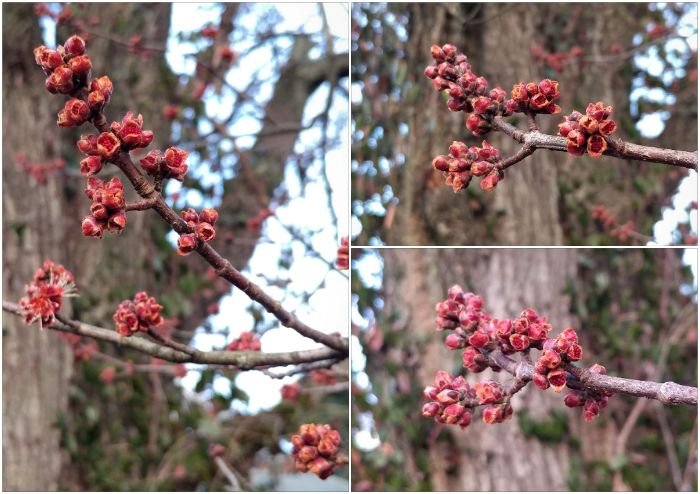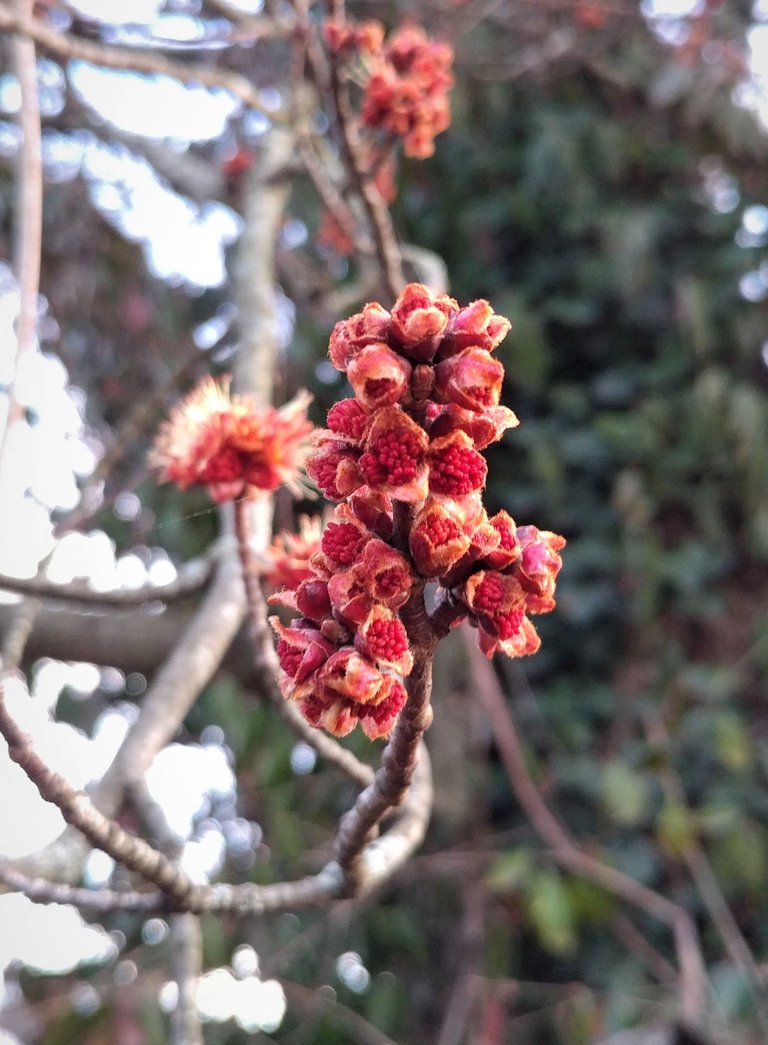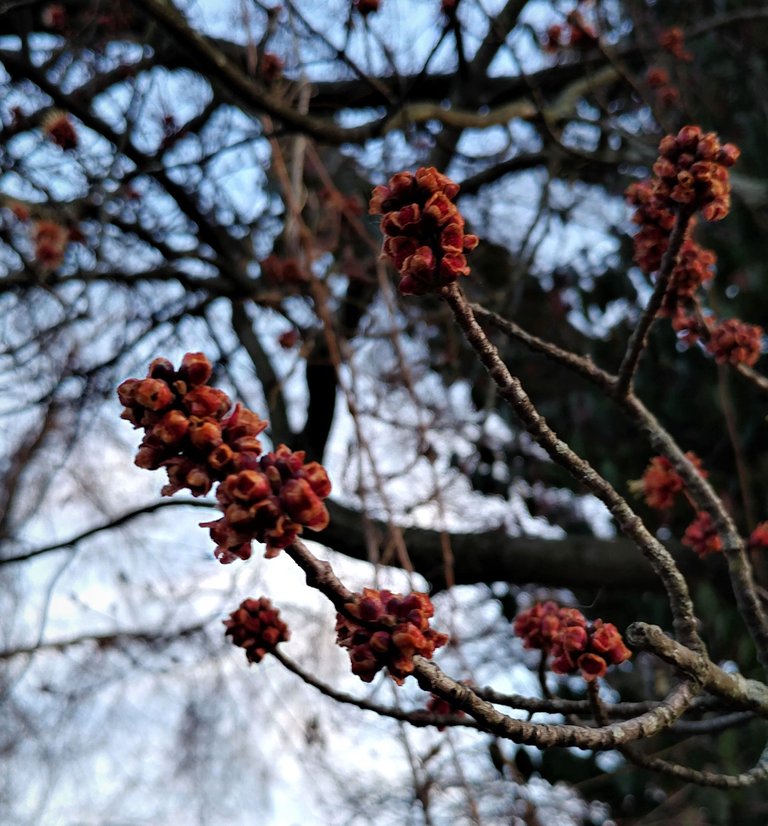 I did miss a good part of the buds opening up as I wasn't able to get outside and then I wasn't home for a few days. Most of these photos were taken on the same day but, luckily, I did take plenty of photos. I also took them throughout the day.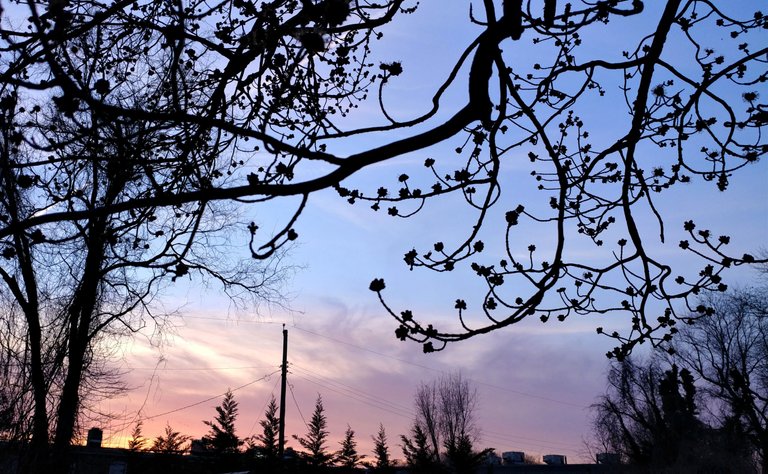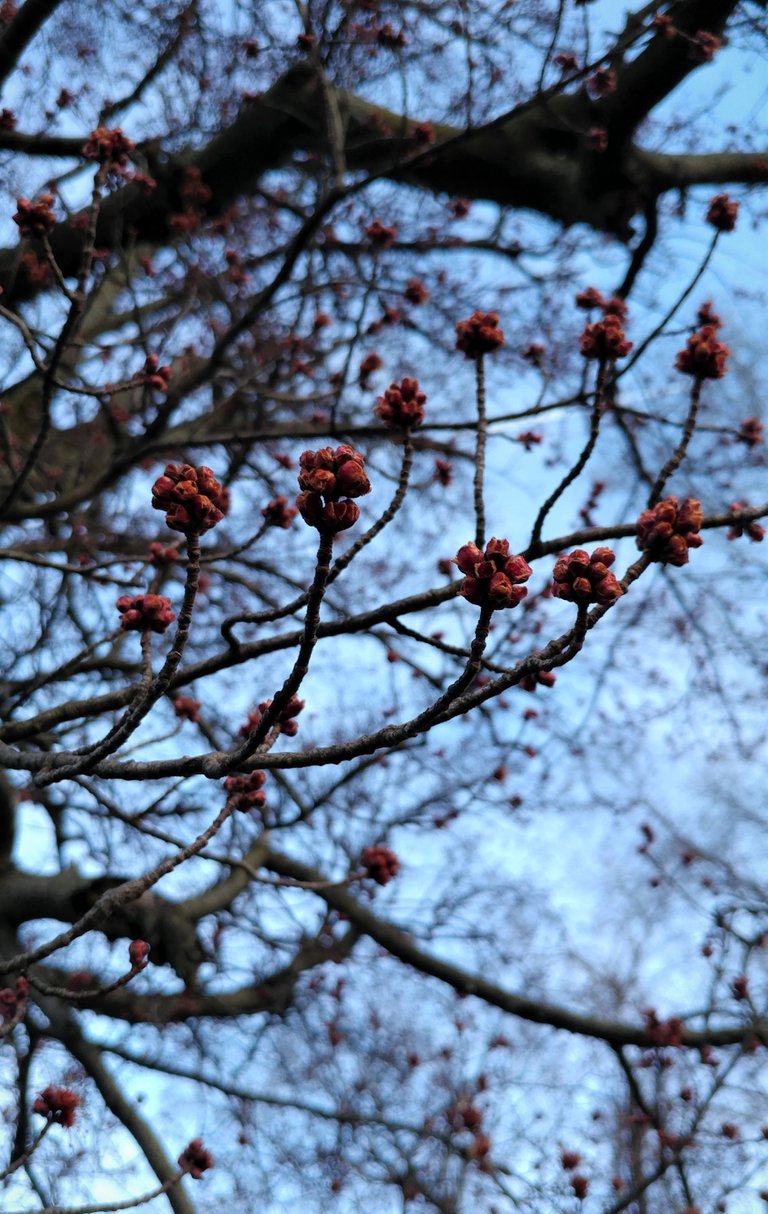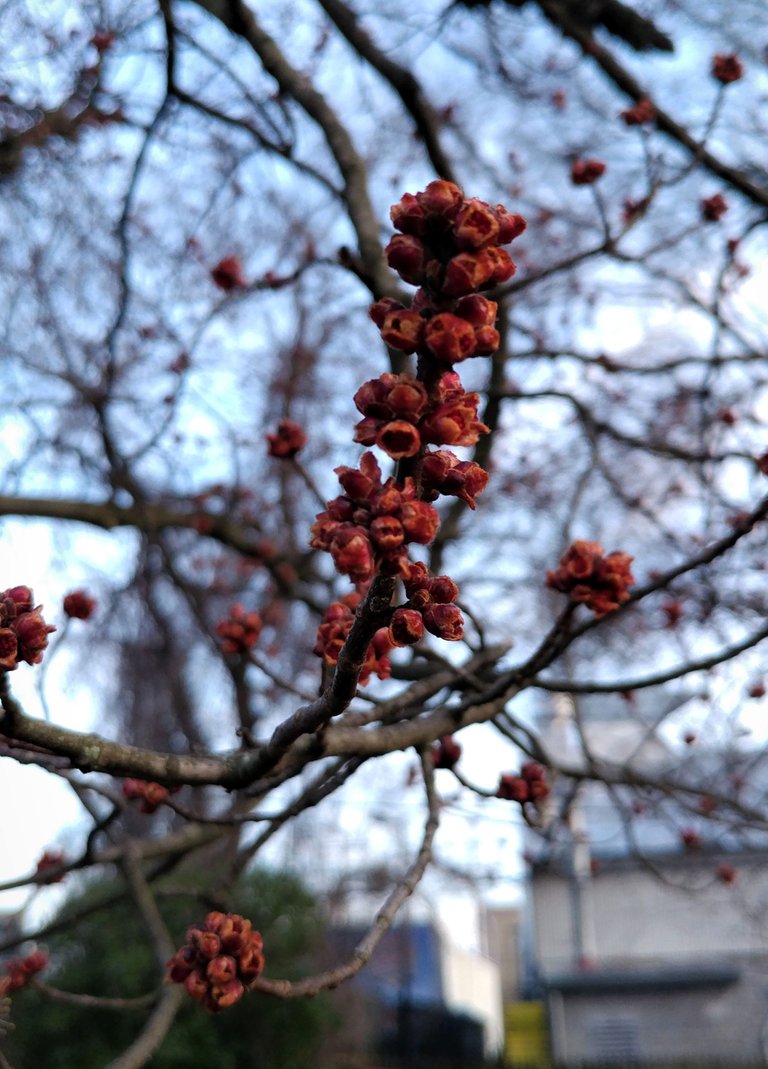 I really like the look of these next three photos of the Maple buds against the sky. I took them just after sunset and even though they are more of a silhouette you can just barely make out some bits of redness on the buds.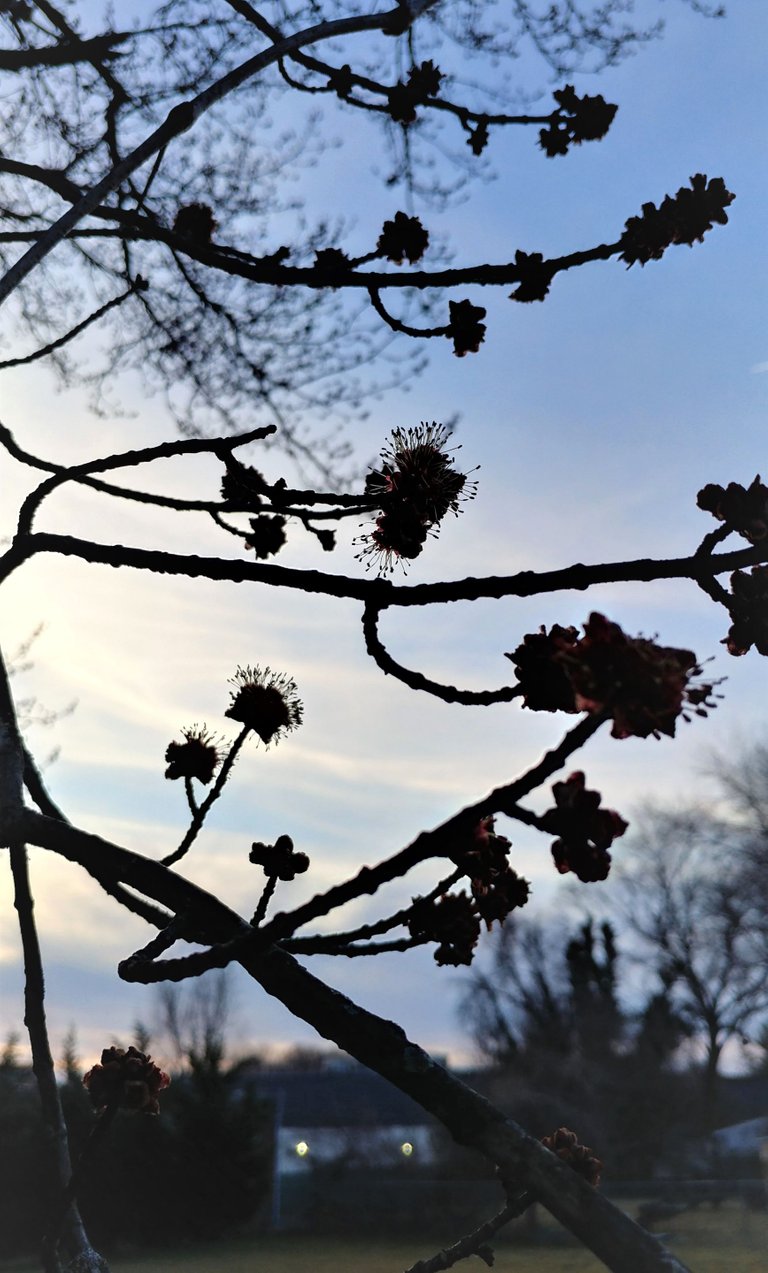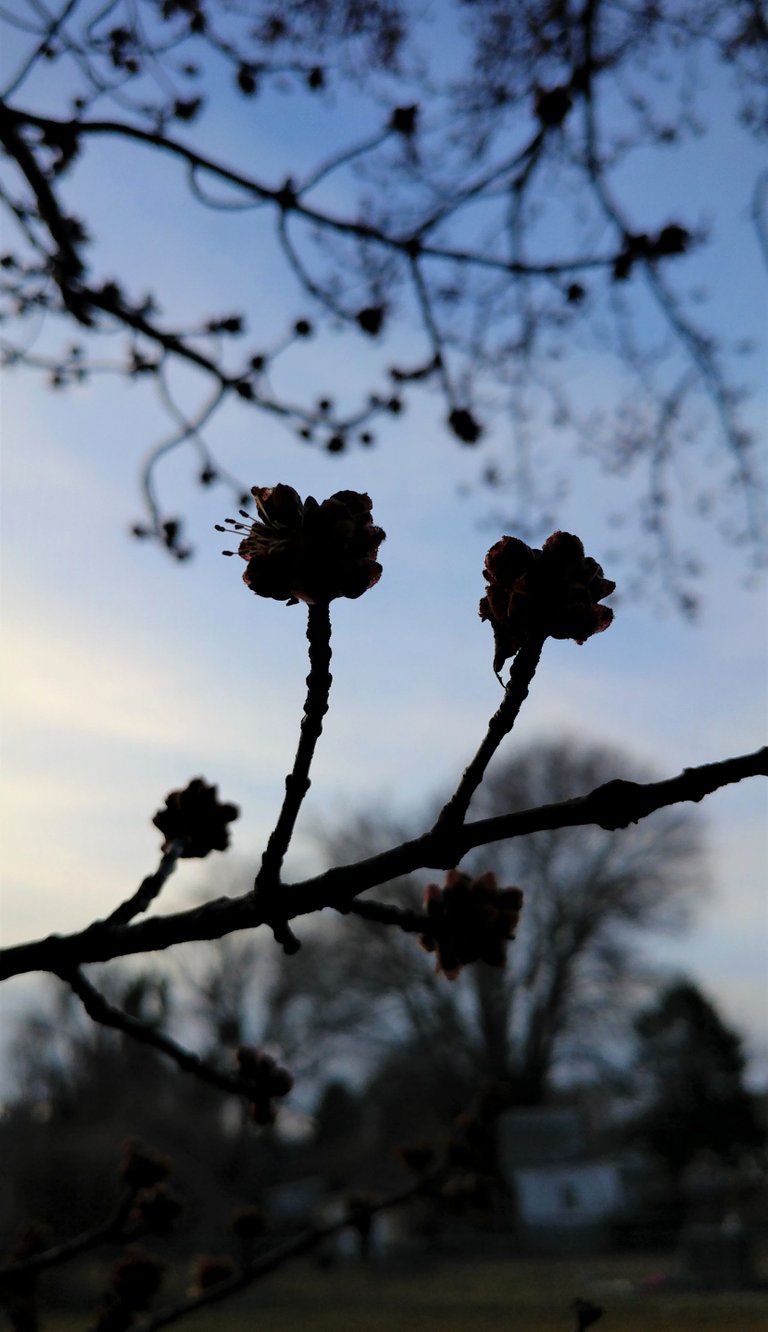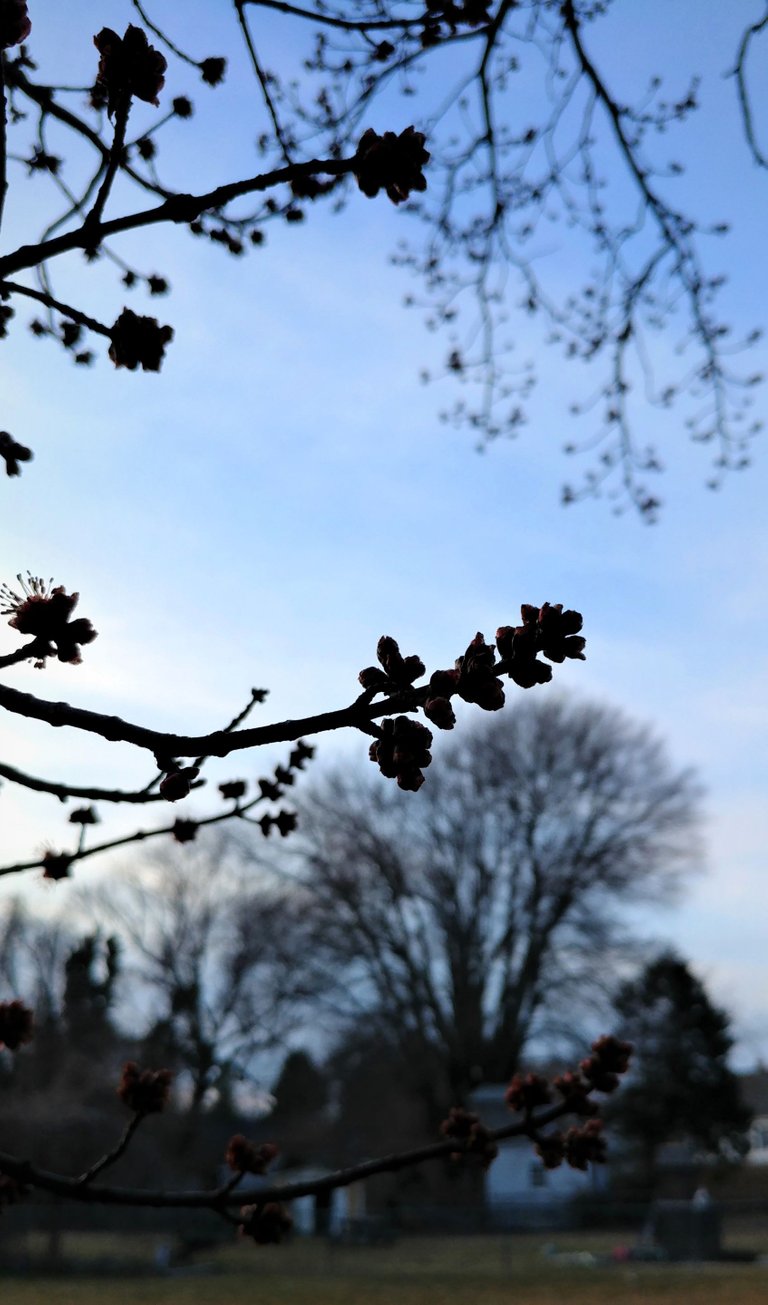 While many of the buds hadn't opened yet, I did find a few that had opened up. I took the first photo and the photos in the first collage from a window in my house and really had to zoom in. The photos in my second collage were taken from the yard.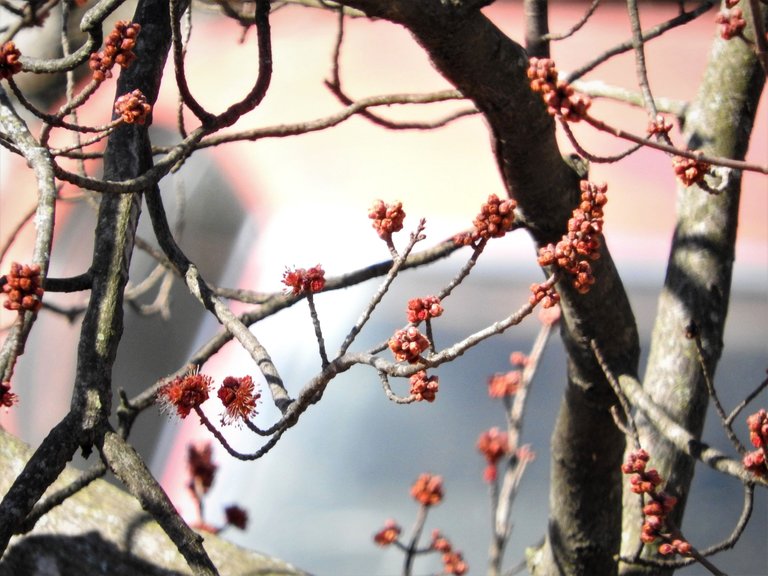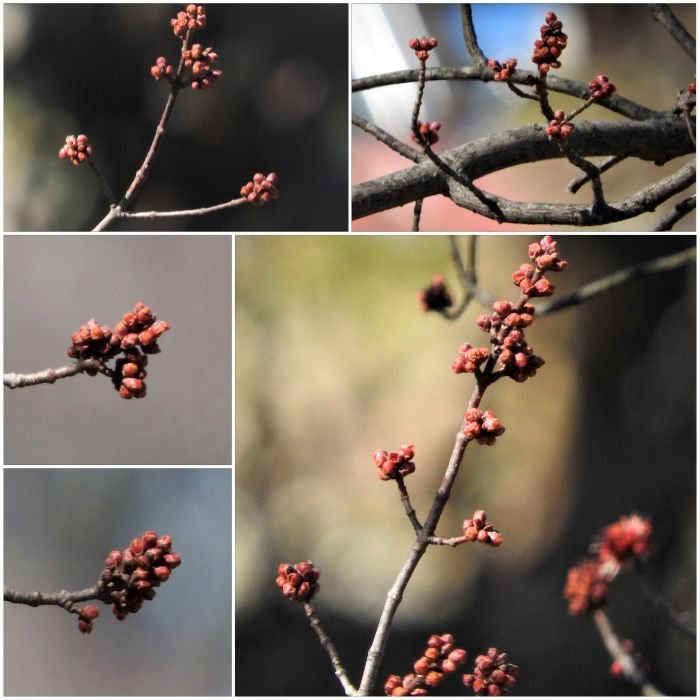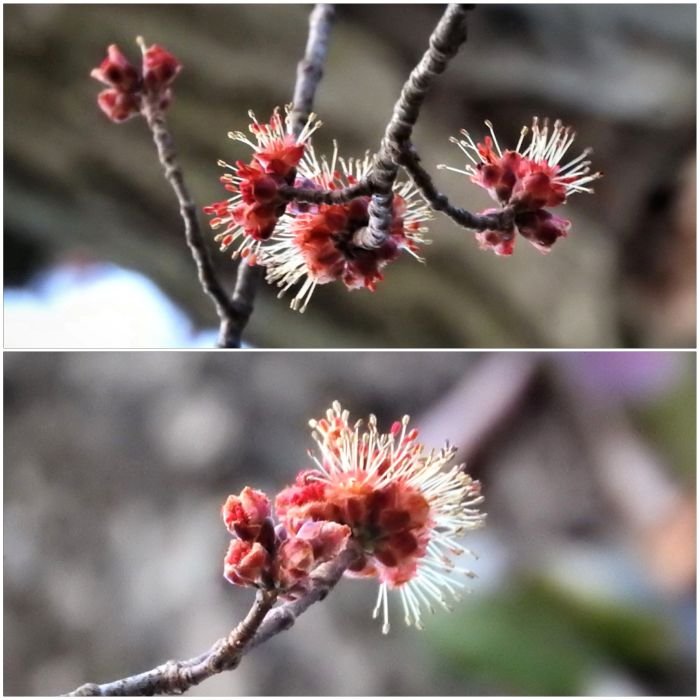 Here is a slightly larger view of the Maple tree as I stood beneath it looking at all of the buds on it.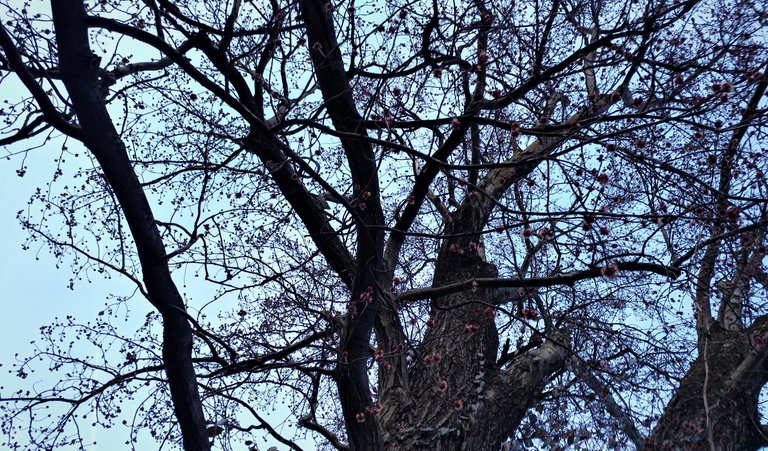 Let's take a look now at some of the young leaves that those buds produced!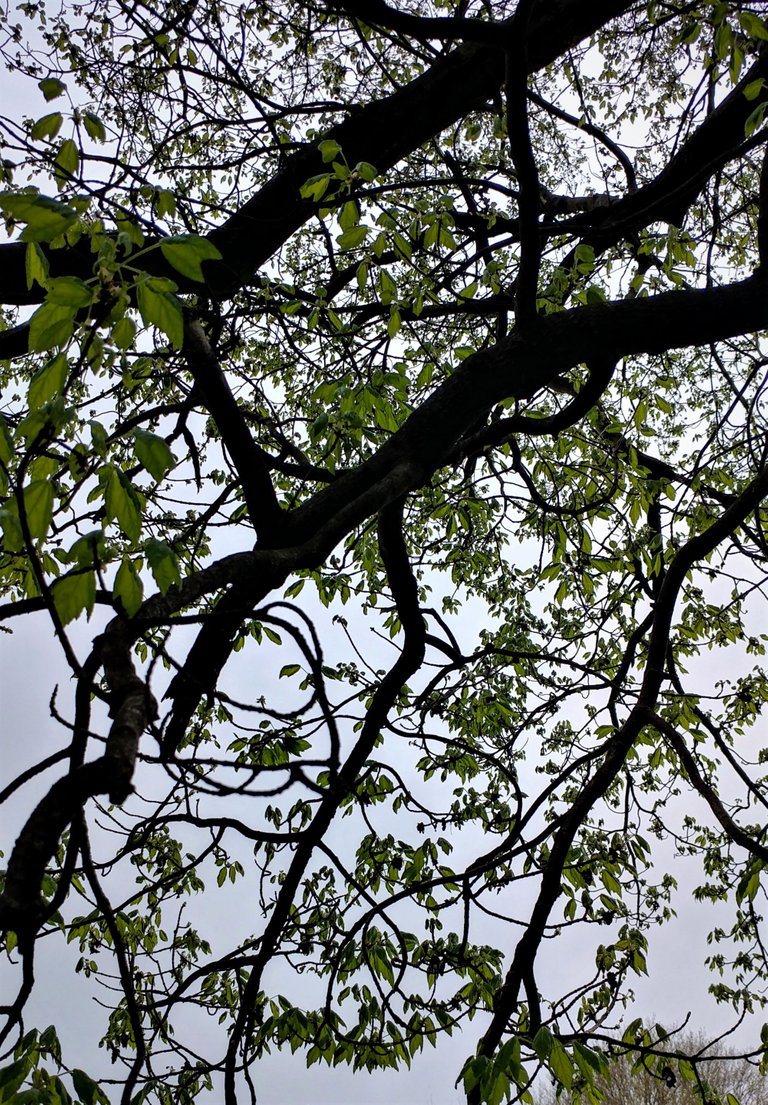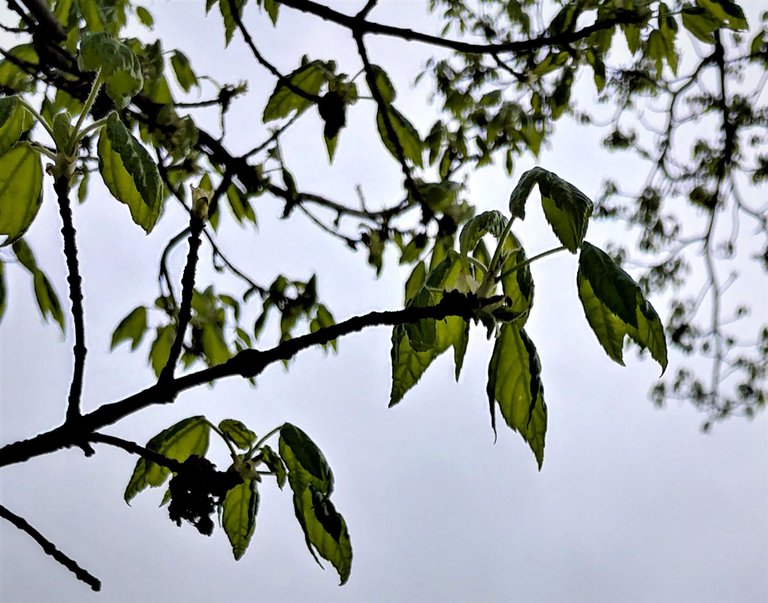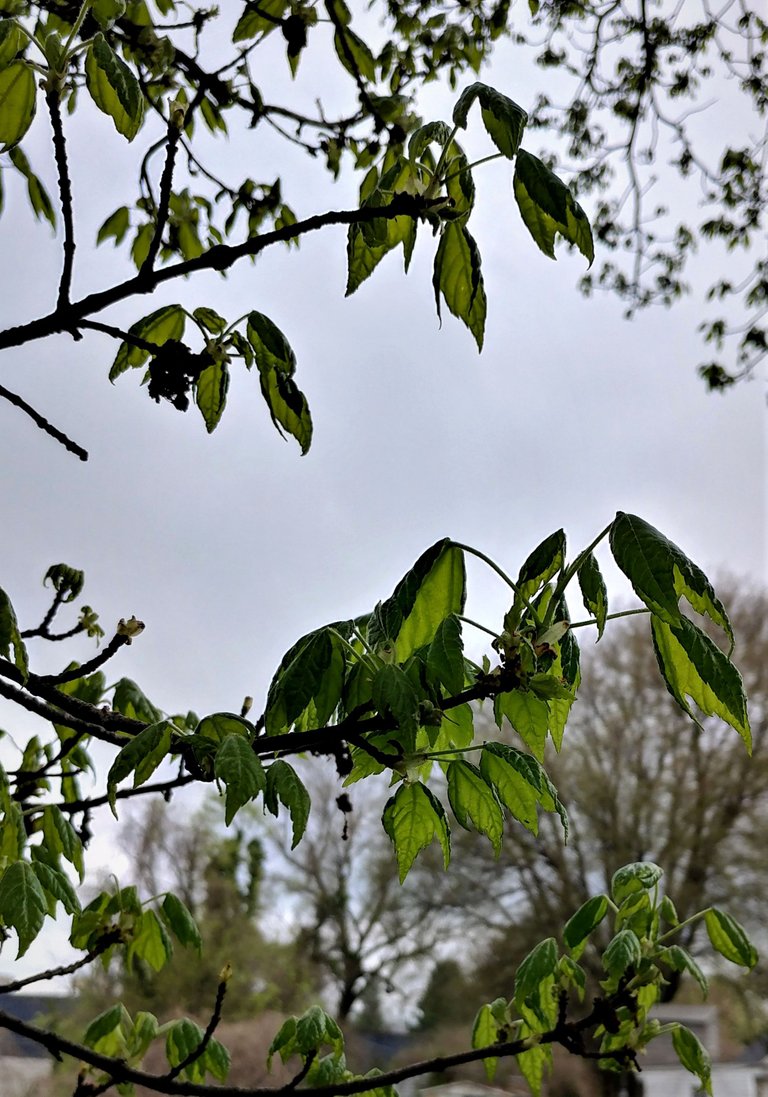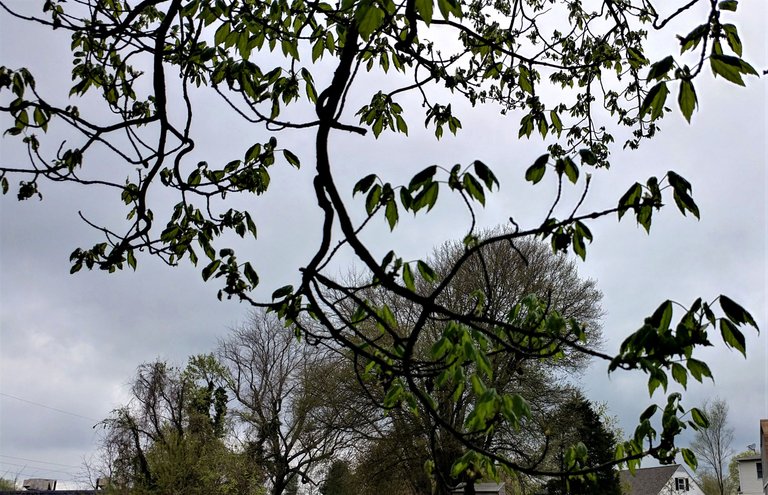 This is my last photo which shows a slightly larger view of the Maple tree leafed out. Good thing it was my last one too cause the wind was picking up some and I felt a couple of drops of rain. I sure didn't want to be standing under all those branches while that was going on! 😉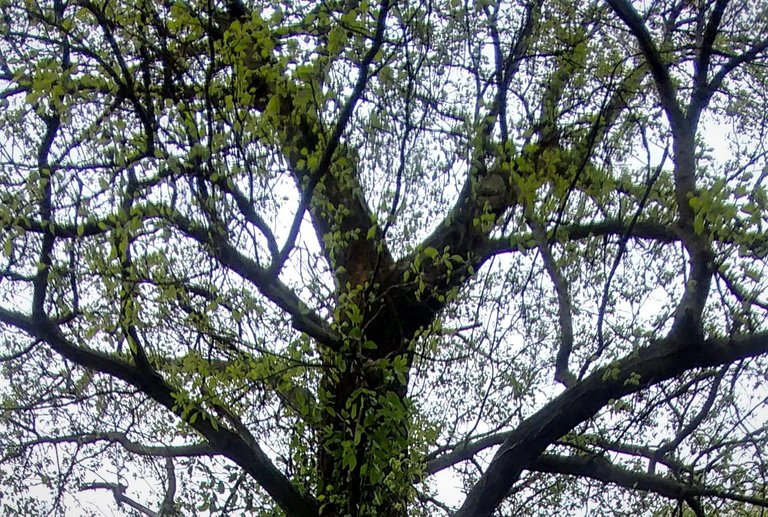 Thanks @old-guy-photos for #treetuesday!
All photos and text by me @deerjay. All rights reserved.