Part of Loch Raven Reservoir in Baltimore County, Maryland had been closed for a while now due to a culvert failing after a storm. I found out recently that it re-opened which was a bit of a funny story that I'll be telling you about now.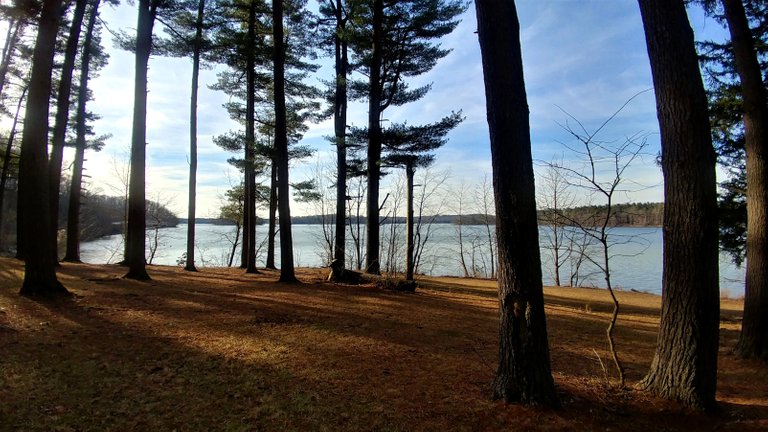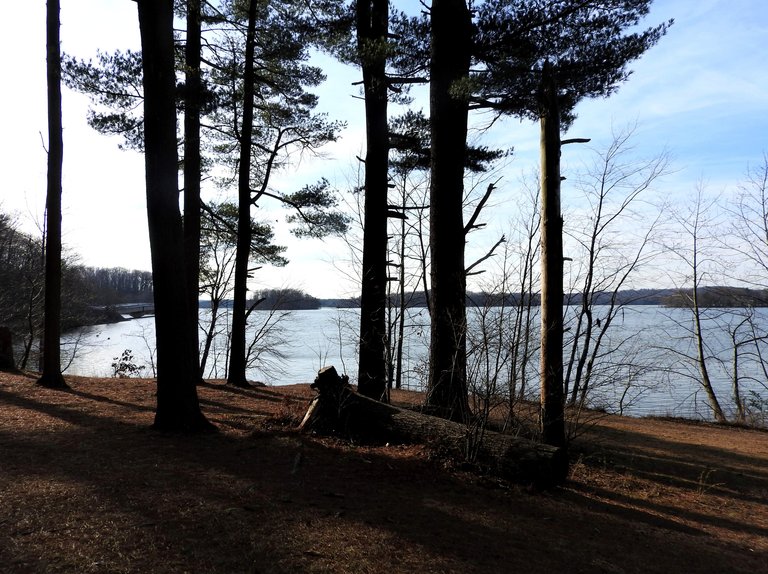 This is one of the entrances to area that had been closed for about two months. It is a stretch of winding road that takes you over a bridge and then there is a scenic stretch of road by the water where we usually get out and walk around. It was closed off on both ends so you couldn't access this area by car for those two months approximately.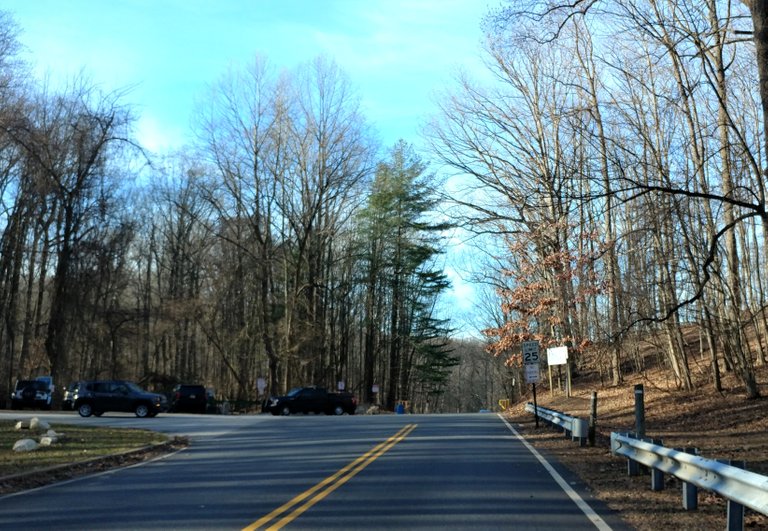 The funny story is that on December 10th my husband read that the Northern Lights could possibly make a very rare appearance in our state (Maryland) so we went on a ride in the truck that night to get away from the city lights and maybe get that rare chance of seeing the Northern Lights in a dark night sky. I know that the Northern Lights were seen here once in the 1950's so we headed out in the vehicle to see if we might see them. We rode in the vehicle for a while but I didn't get many photos at all because it was dark and we were going too fast. I'm a little sad about that since we did see some very pretty Christmas light displays but it is what it is. We rode on trying to stay in a direction that we might see the other Lights in the dark sky. Before we knew it, we were in a whole another state (Pennsylvania). I think we, actually, did this once before too when looking for a possible meteor shower and here we did it again. We had as much luck this time as we did last time ... we didn't see a dang thing! On the way back though my husband decided to drive near Loch Raven and it was then that we saw they had just re-opened. Here are two photos that I did take that night. I took the first photo as we were riding over the bridge.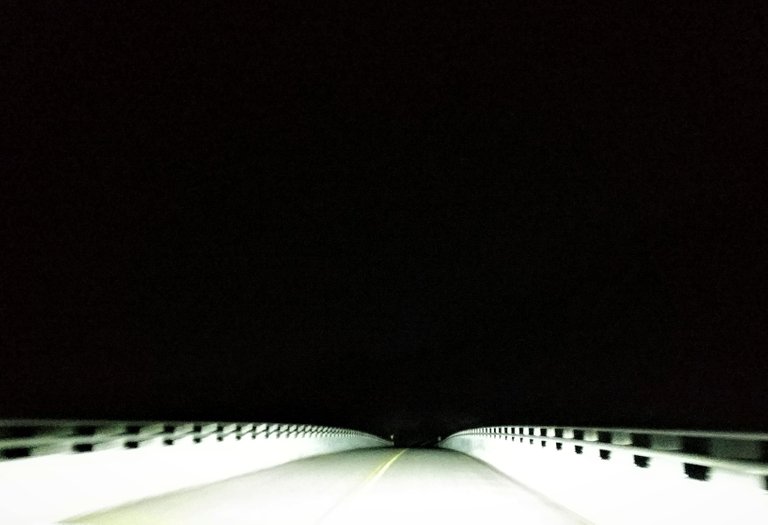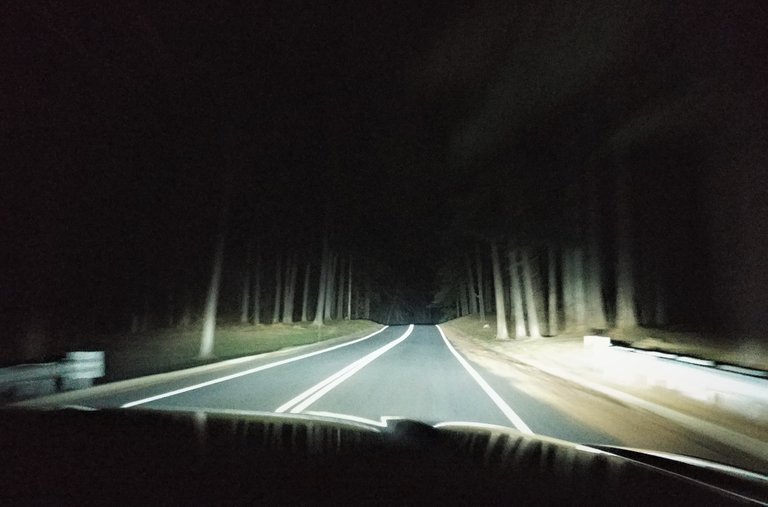 This is the bridge during the day which I took from the area that was now open.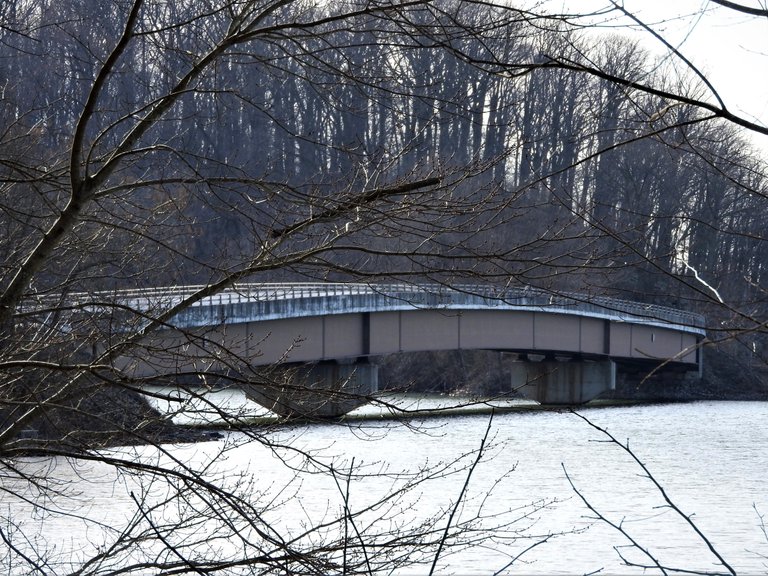 The water on this recent visit was extremely high.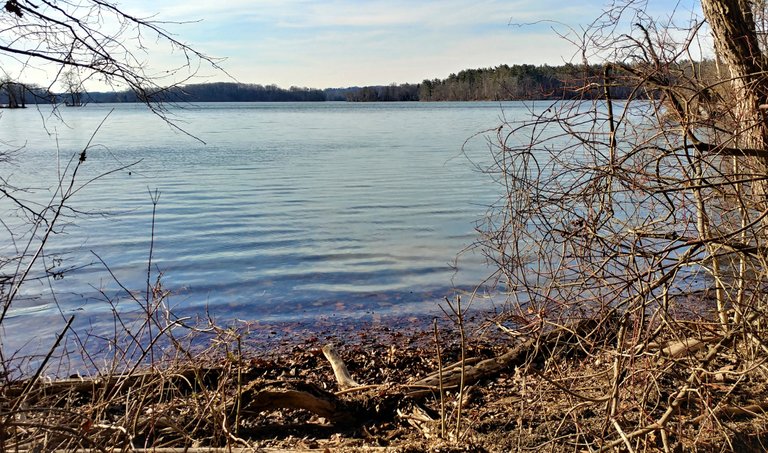 As I stood here on this spot taking photos I could feel my feet sinking a bit in the mushy ground. I got a little nervous about that and didn't linger too long.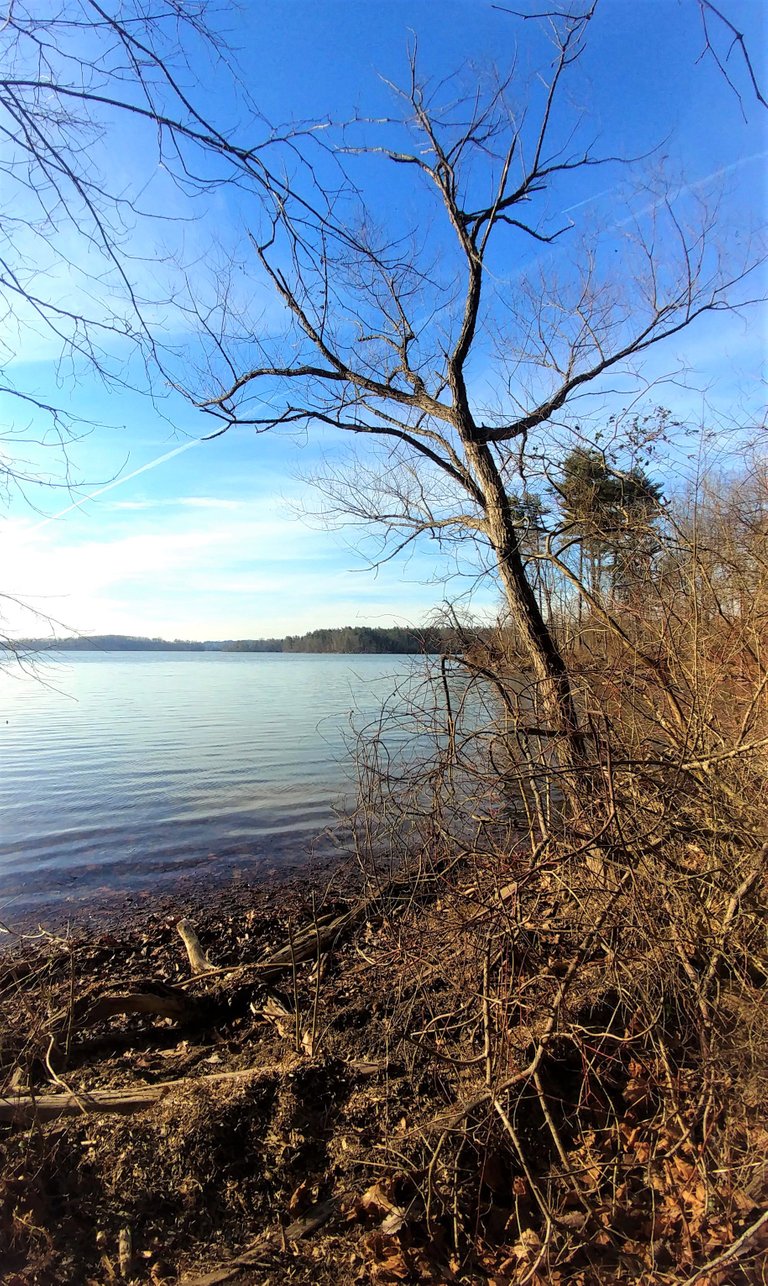 I stayed long enough to snap a few photos and I loved how this branch was laying over the water. I also wondered if that little black spot in the water could be some kind of turtle?!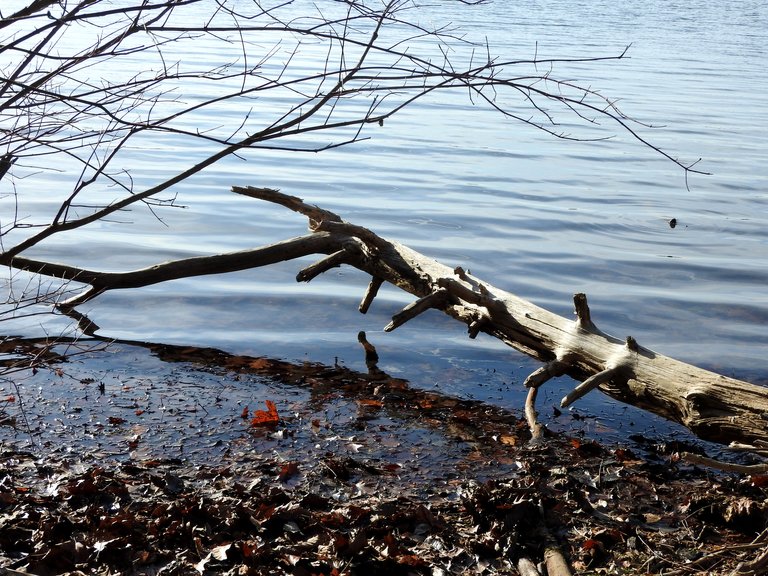 I zoomed in to see and although it was only a branch I thought it still resembled a turtle's head. I know you may be thinking it looks more like a rock but I believe it was some kind of branch since the water was so high and I saw other branches in the water.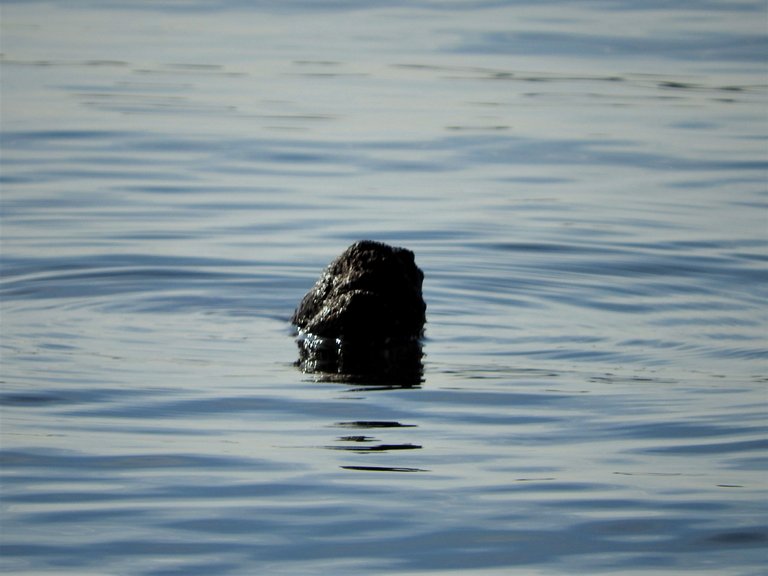 One weird thing happened while I was there and that is that my phone kept turning itself off. My husband looked at it and even took the battery out and put it back in but it still kept turning off in this one area. Luckily, I had another camera with me but I thought that was just odd. I'm glad I had that other camera too because the way the sun was shining through the trees was pretty. I saw these red berries a short distance away and the sun behind them really made the berries and the spider web on them stand out.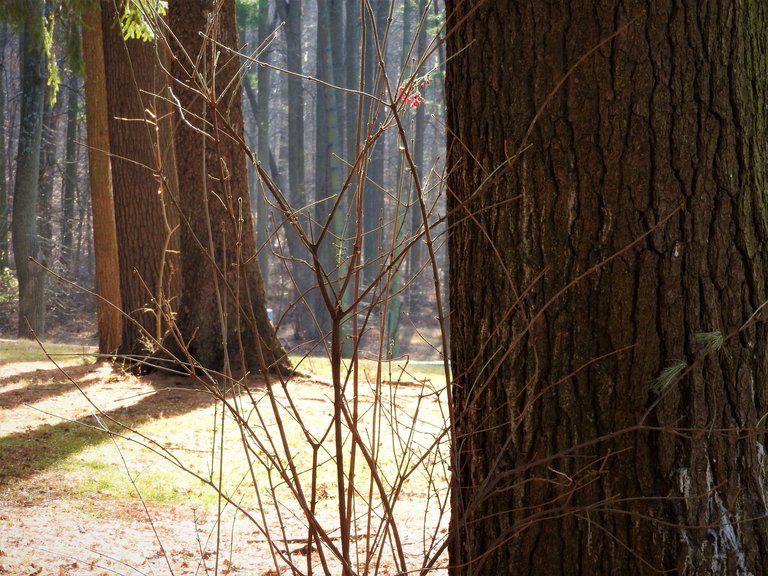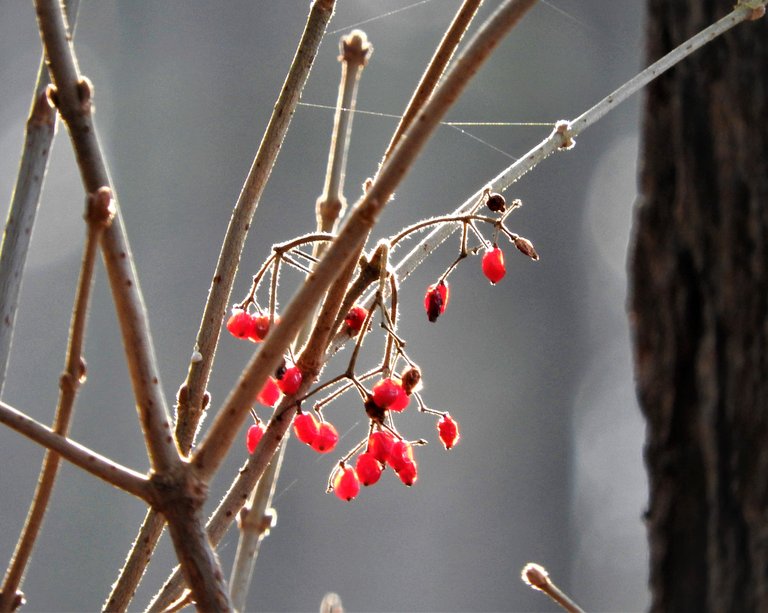 I saw some other berries as well. These were a blue-purple-ish color berry and I've seen them a lot around here this time of year. Not sure what they are but they were growing abundantly on this tree by the water.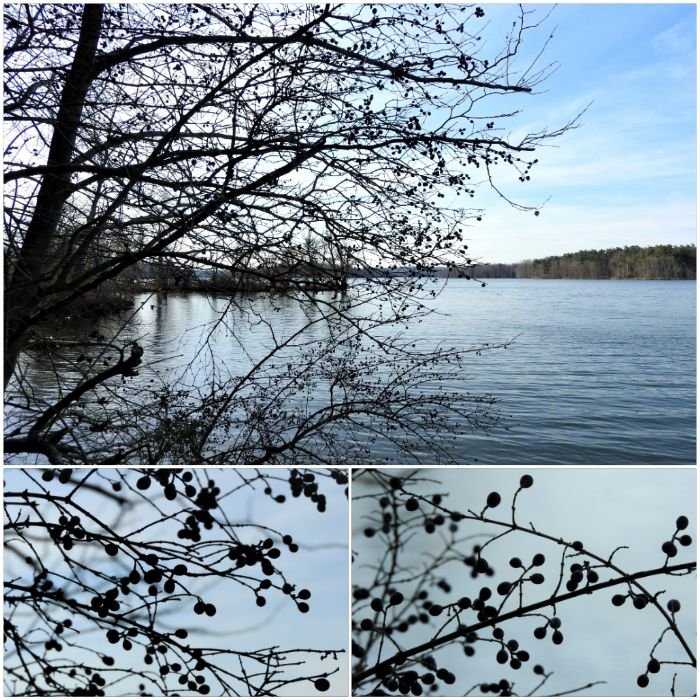 Anyway, in my title I wrote that it is open again ... for now. I say that because before the culvert failed there was a dip in the road and as we rode by the culvert we noticed that there is still a dip in the road and it was a little more dippy than when we rode by earlier in December. Hmmm, seems like it may fail again but I hope it doesn't!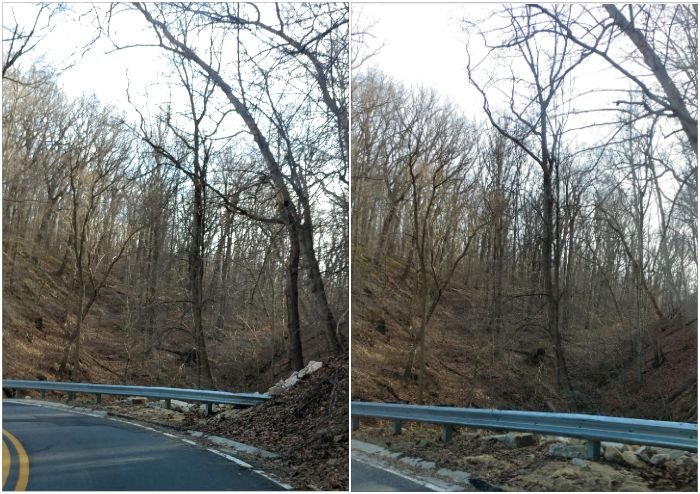 I wanted to leave you with a nicer photo and I did take lots of other photos while I was there which I'll spread throughout upcoming posts. Like this one featuring these tall evergreen trees. A better ending to my post and maybe a preview for a tree Tuesday post! 😉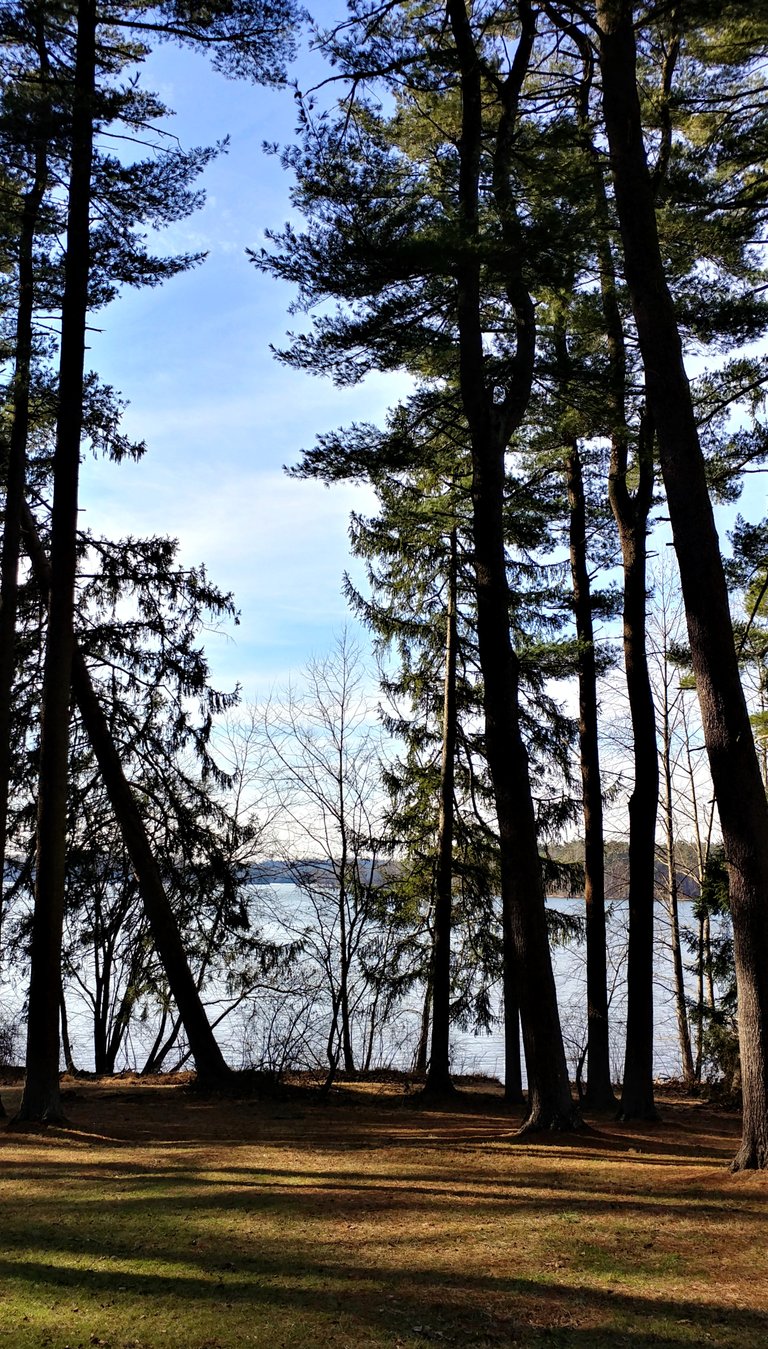 Thank you @c0ff33a for #sublimesunday!!
All photos and text by me @deerjay. All rights reserved.