Happy Boulder Sunday! Today, I'll be showing some boulders that I saw while at the Big Gunpowder Falls State Park in Baltimore County, Maryland.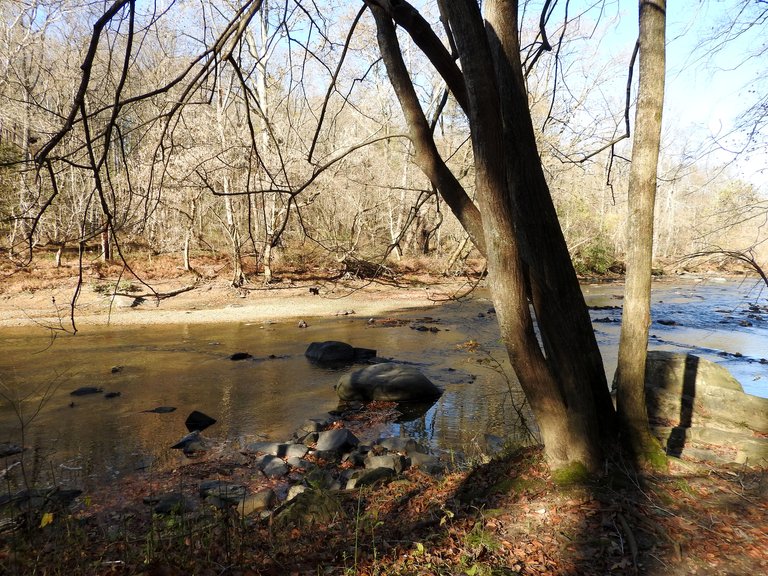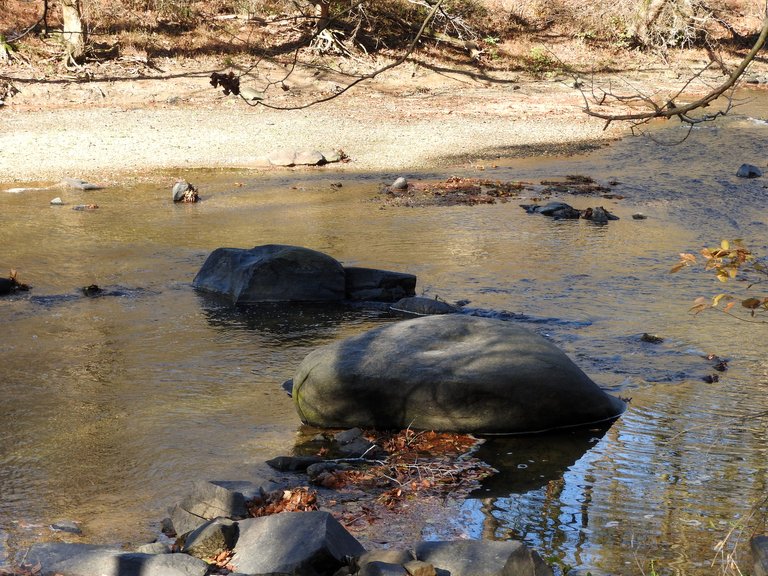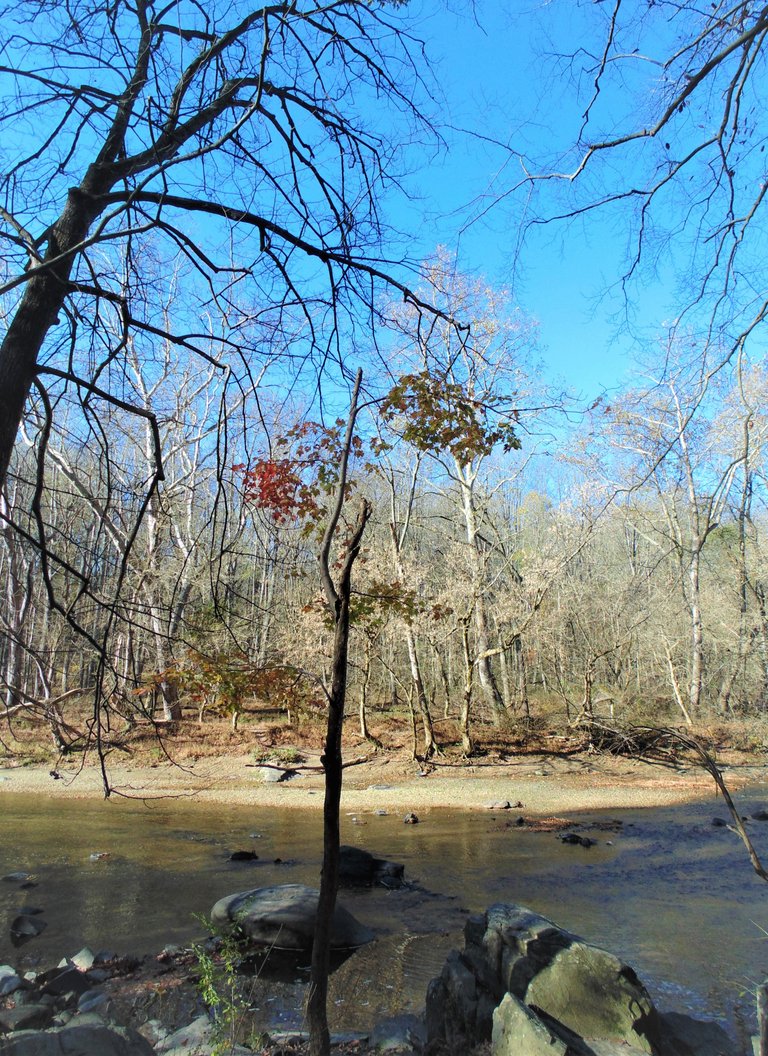 This is at the Central - Sweathouse Area of the park and I was on the Stocksdale Trail and the Sweathouse Trail.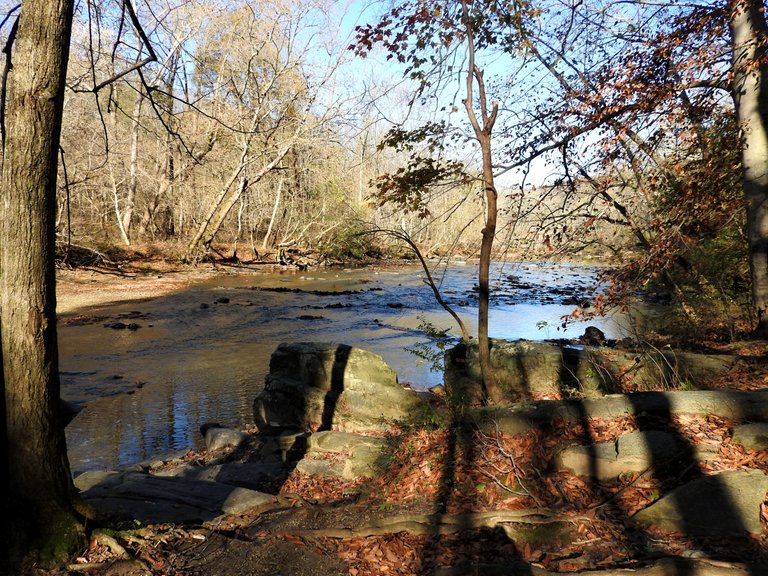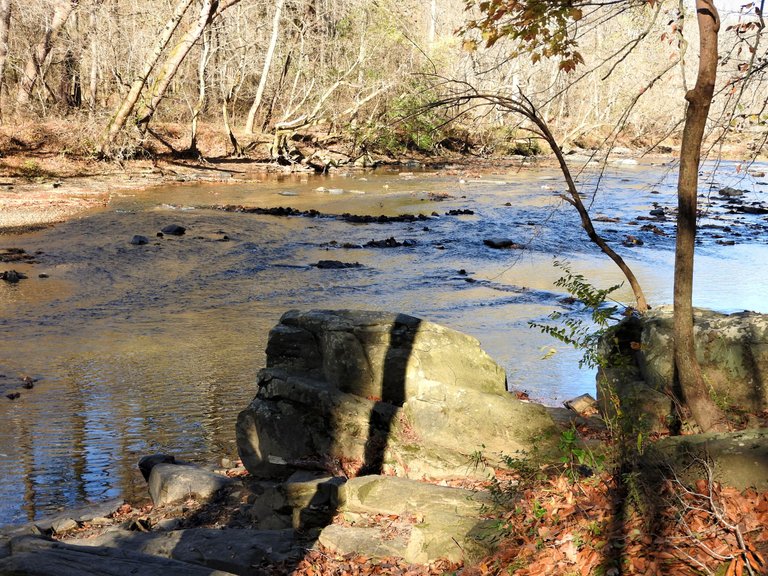 There were a few rocky areas along the opposite side of the water. This was the largest of the few formations that I saw.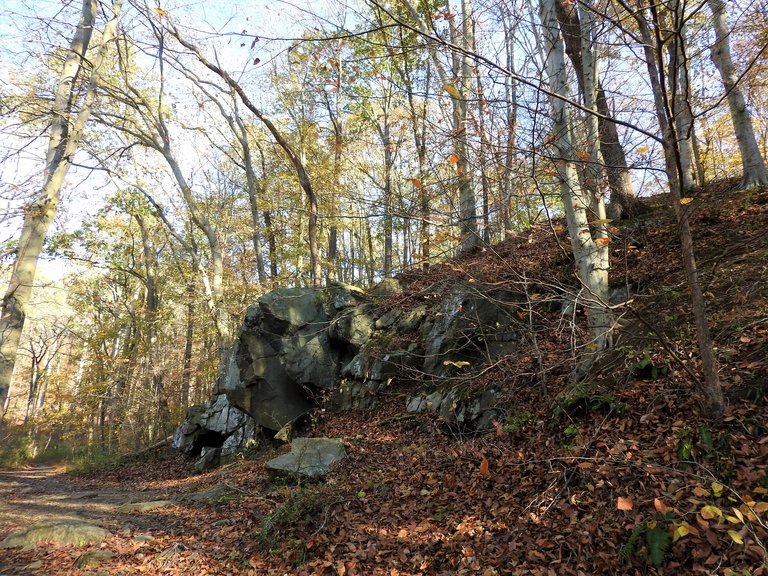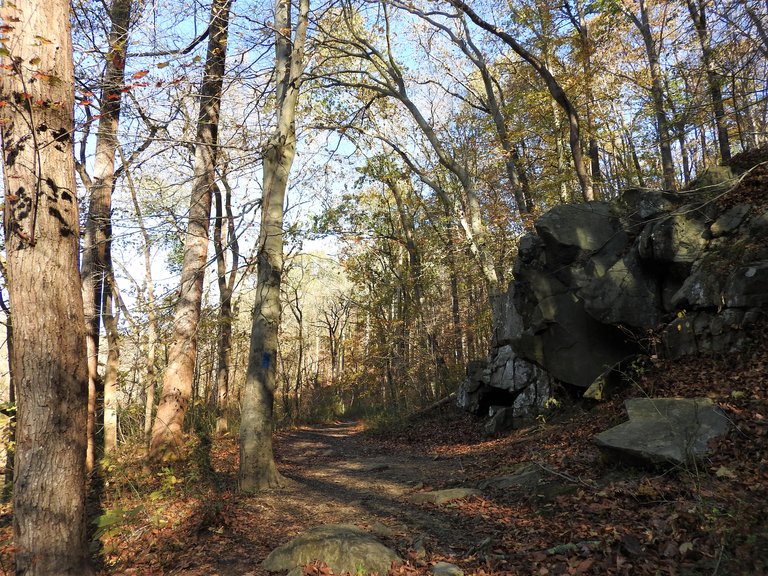 I thought this particular grouping had some very interesting characteristics! I can (kinda') see a dog, a turtle and a frog in the rocks. Shhh! Don't judge me ... lol!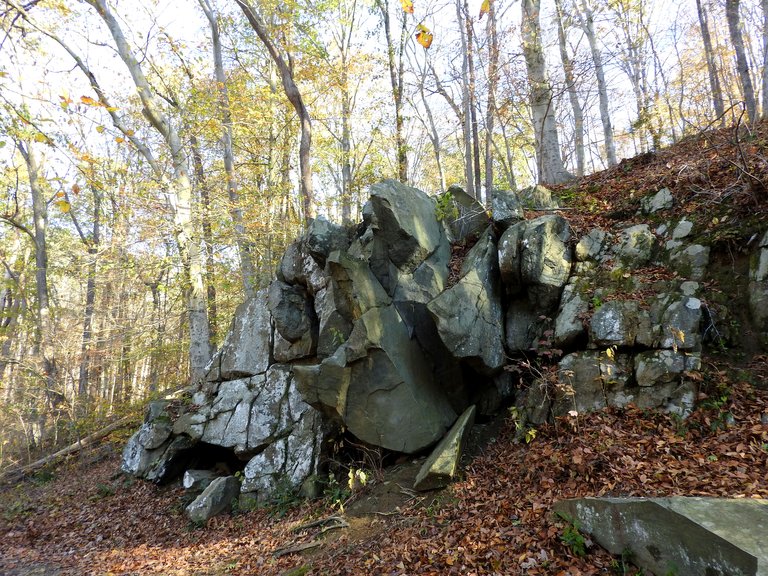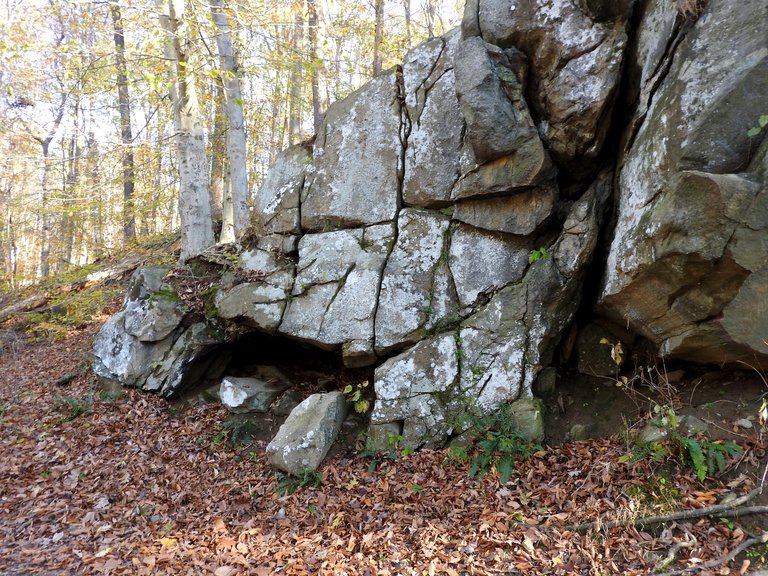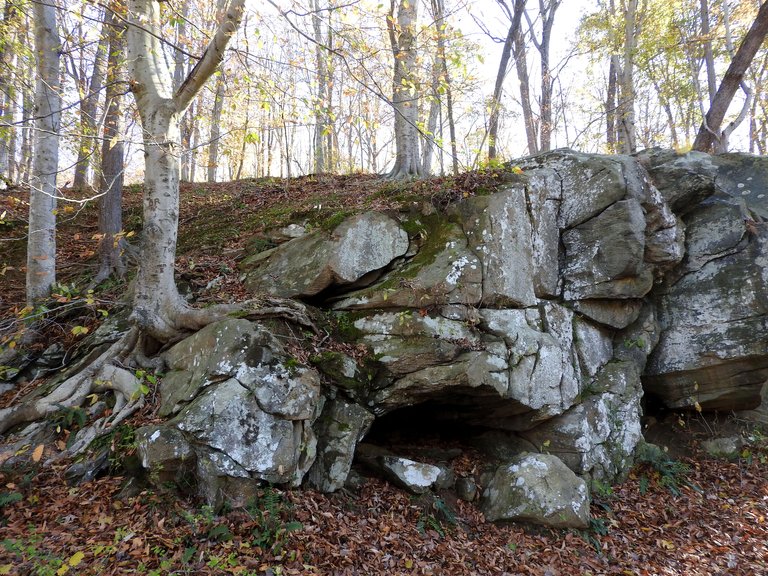 I'm glad that no actual wild critters came darting out from under those boulders. I couldn't really see how far back these little caverns went but I could imagine some wild critter "hole-ing" up in there.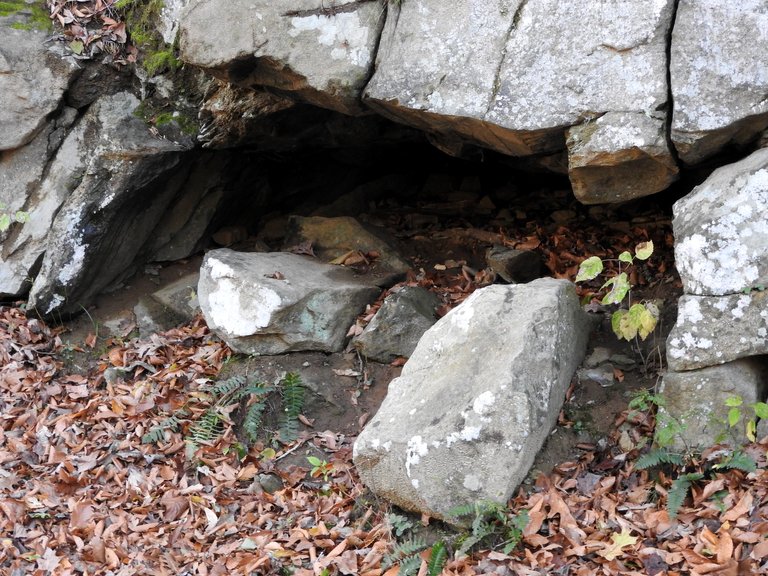 I visited here just after Halloween and although I didn't expect to see much in the way of Autumn colors, I was pleasantly surprised to catch a few glimpses of some Autumn colors that survived a storm that we had just before Halloween. Don't worry as the trees in this post are accompanied by some wonderful boulders!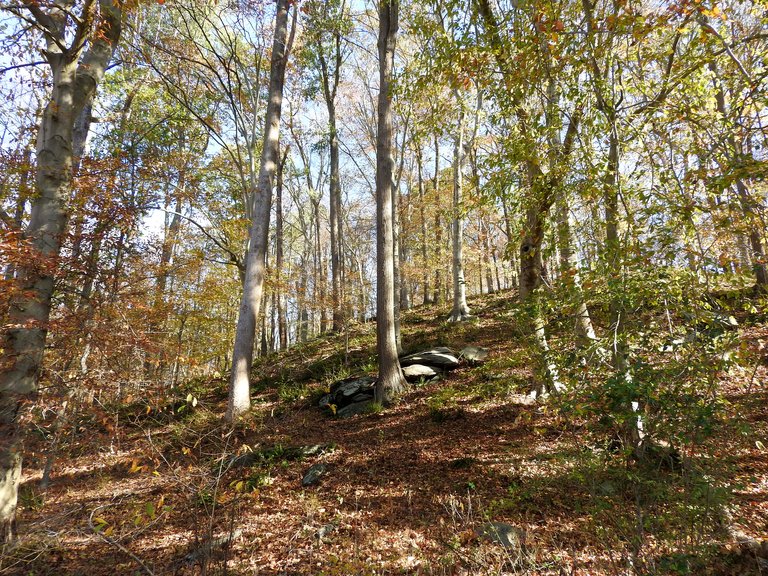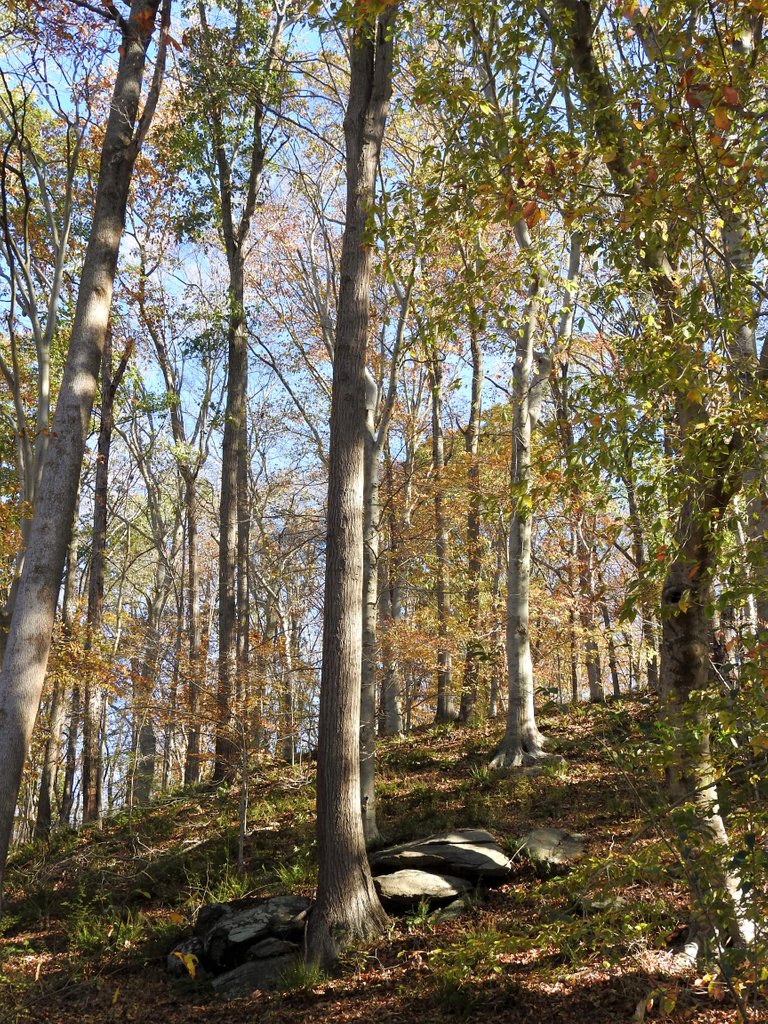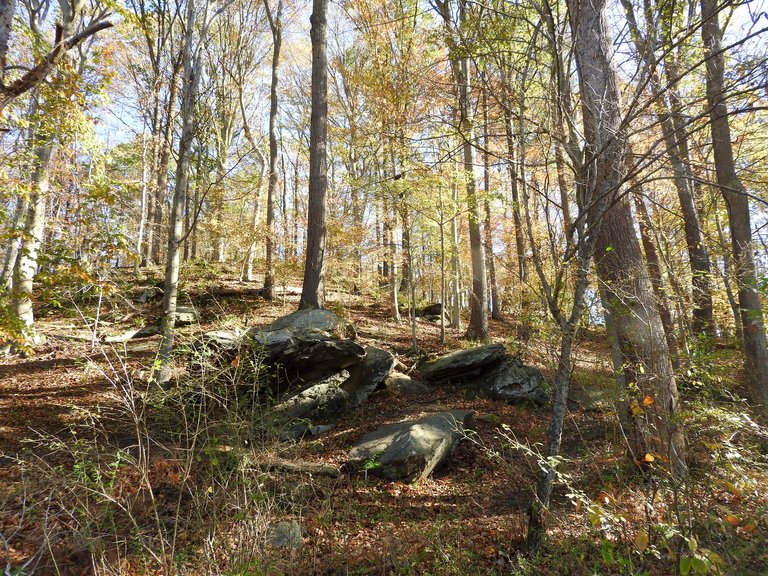 This was such a nice visit as the temperature was perfect and it was a sunny day. Actually, it was so sunny that I got so much sun flare when photographing downstream of the Gunpowder River and even occasionally photographing right across the river.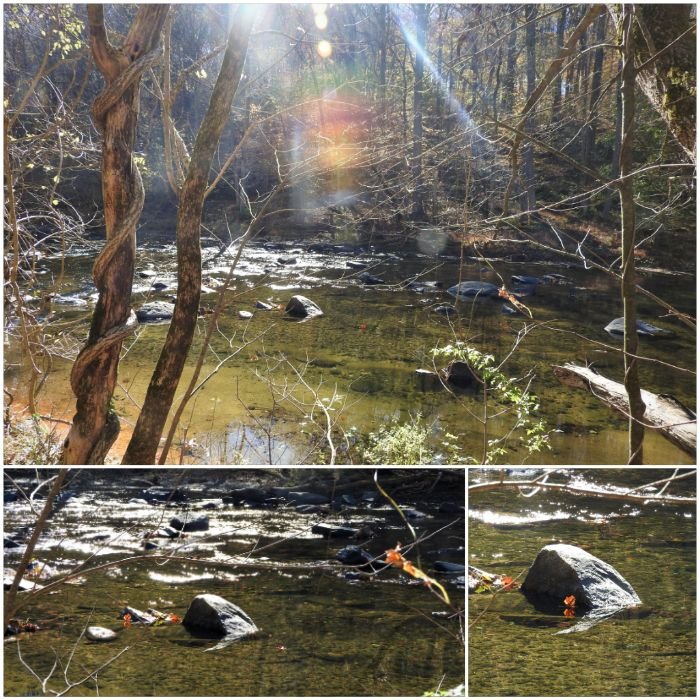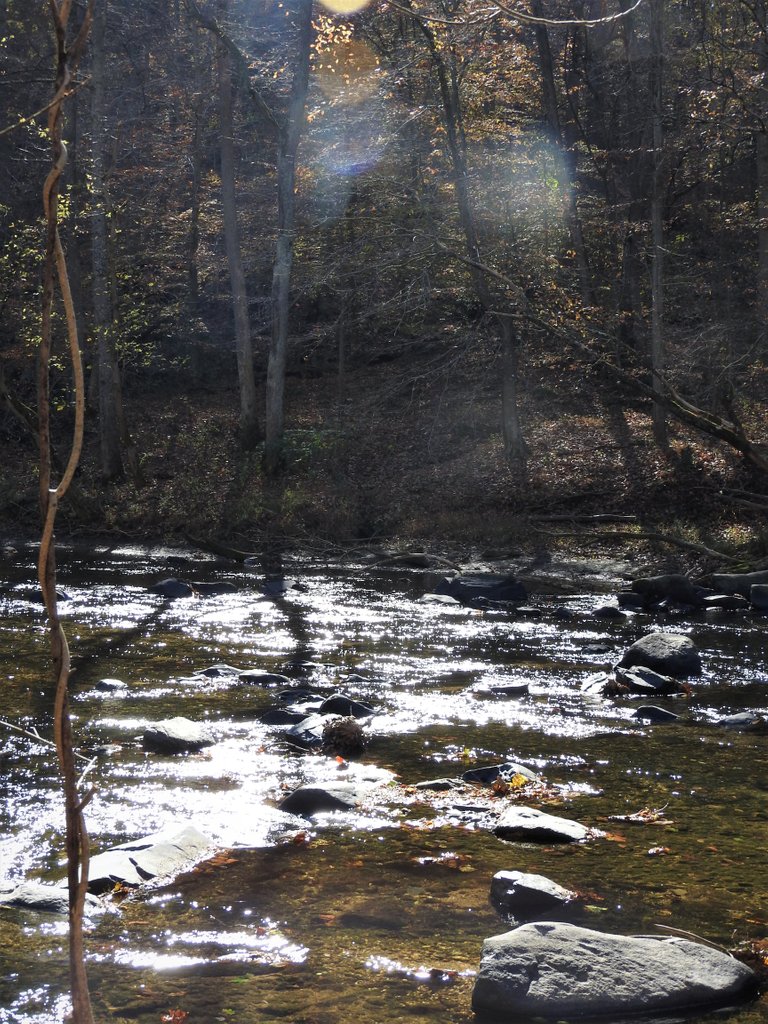 Coming up in another interesting set of rocks in the river!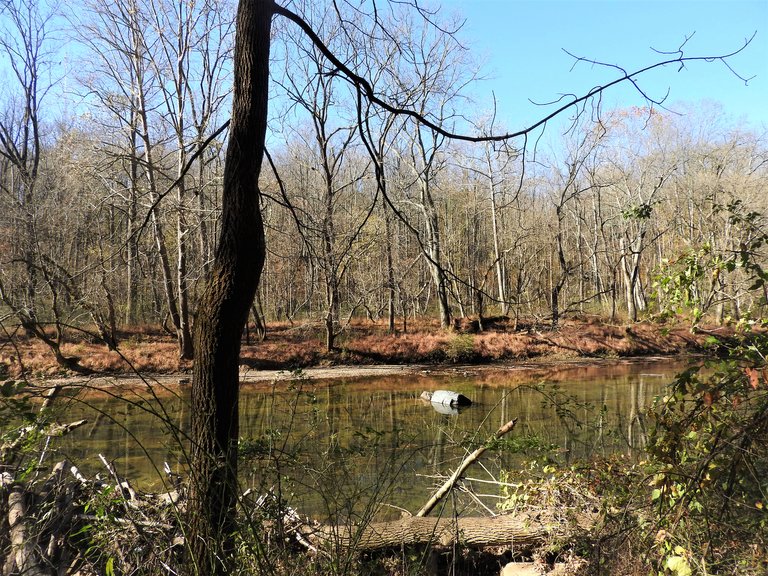 I call this set of rocks the "hippopotamus with baby". I call it that but it really got named such from my husband who said "that looks like a hippopotamus with a baby hippopotamus". I thought it was funny and I can see it! I guess we both see imaginary things in the rocks!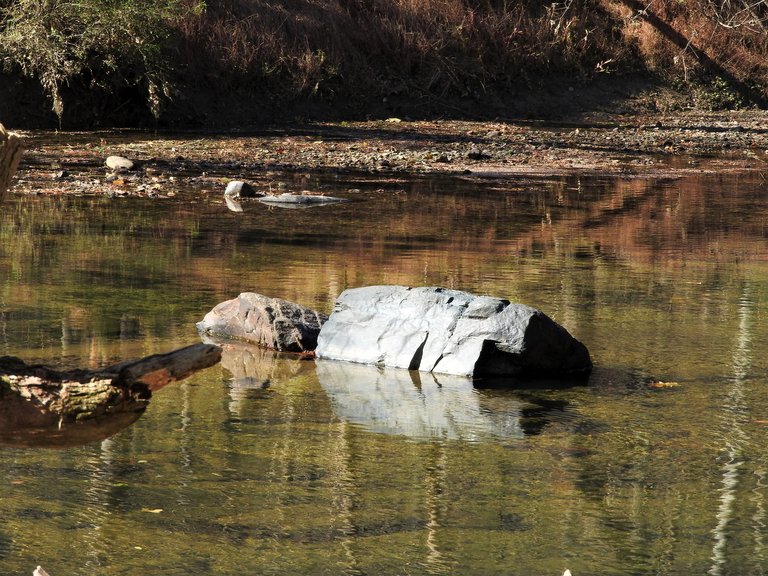 The water was low and pretty clear in some areas so you could get a good glimpse of some boulders and rocks underneath the water as well.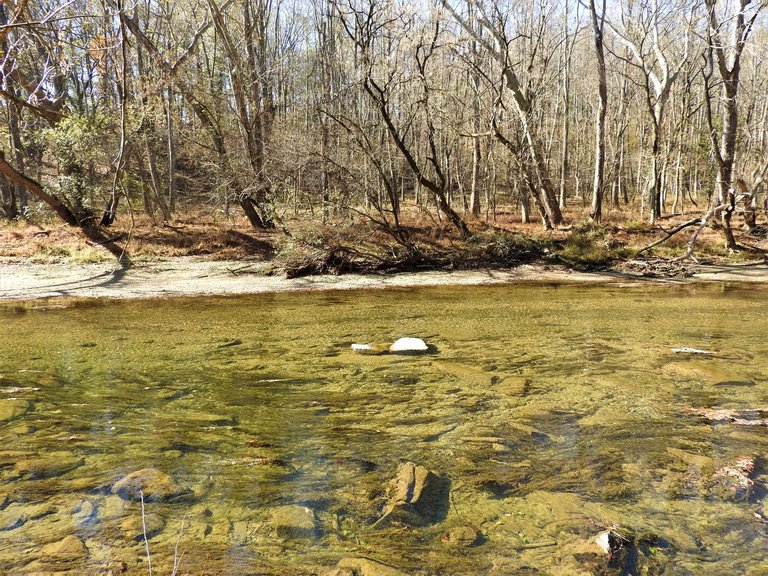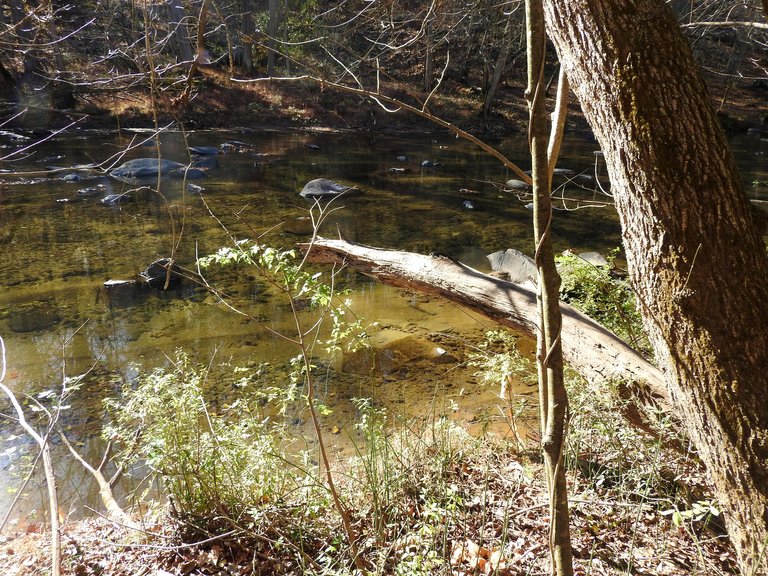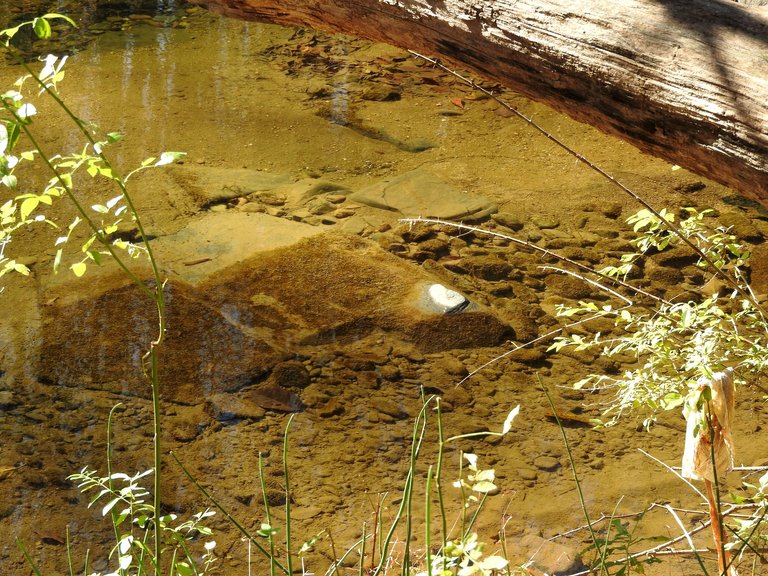 I certainly got to see a lot of different things during this visit and I still have more to show you in upcoming posts. This was the same area that I photographed the Downy Woodpecker in my last post. I still have more to post on the trees, Autumn colors, the river, sun flare (lol) and maybe even a surprise or two. For now though, I'll leave you with another boulder or two or more (and one little edit)! 🙂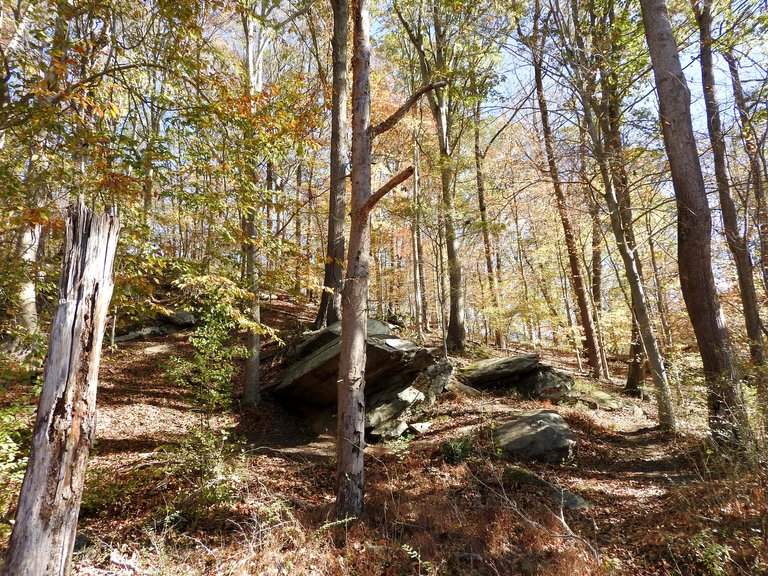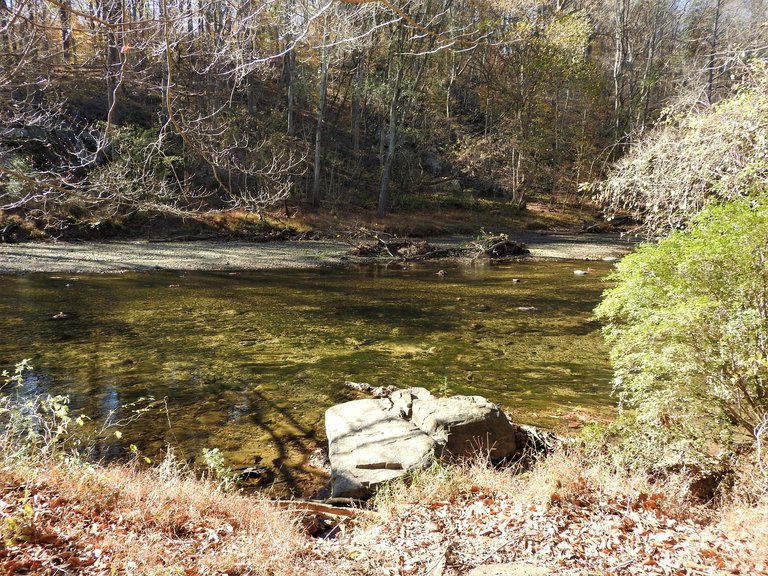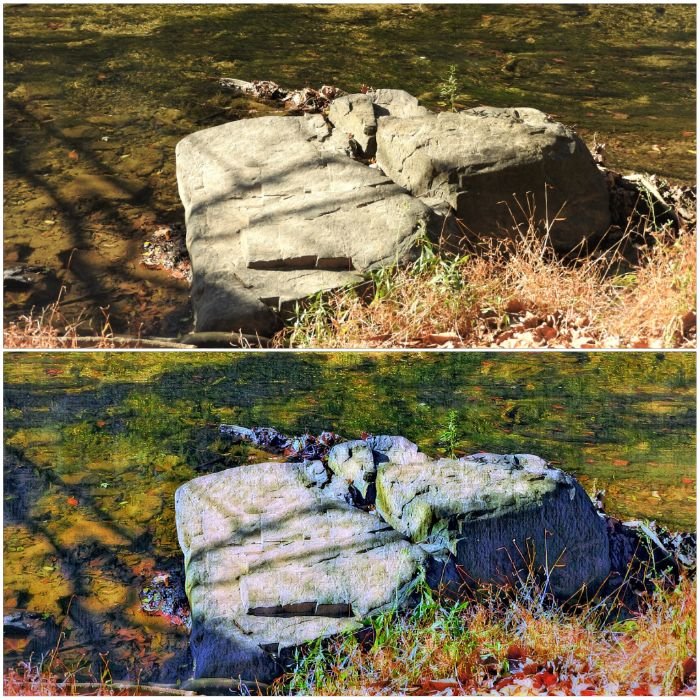 Thank you @shasta for #bouldersunday!!
All photos and text by me @deerjay. All rights reserved.