Hey All! I want to show you some photos from a walk that I did in November. This walk was at the Little Gunpowder Falls State Park Central Area in Harford County, Maryland.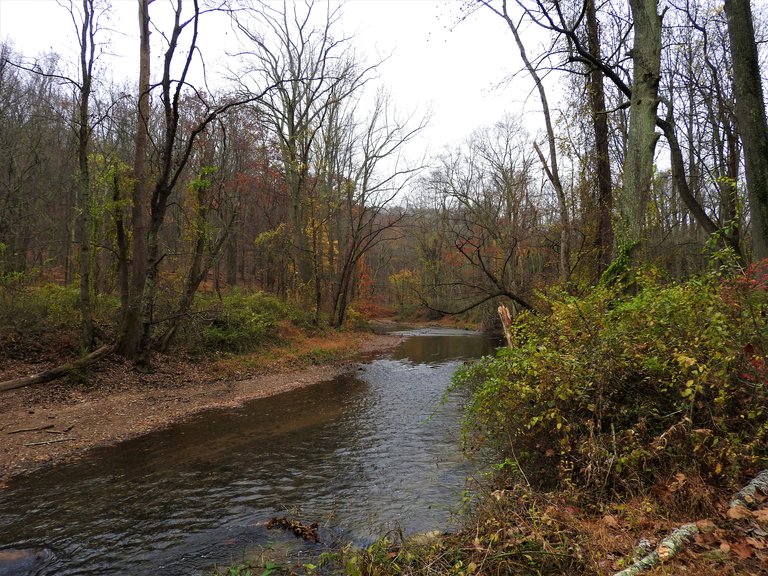 This part of the Little Gunpowder Falls is right at the Baltimore County and Harford County line. The trail starts at Harford Road and goes to Belair Road. This side of the river is in Harford County and the opposite side of the river is Baltimore County.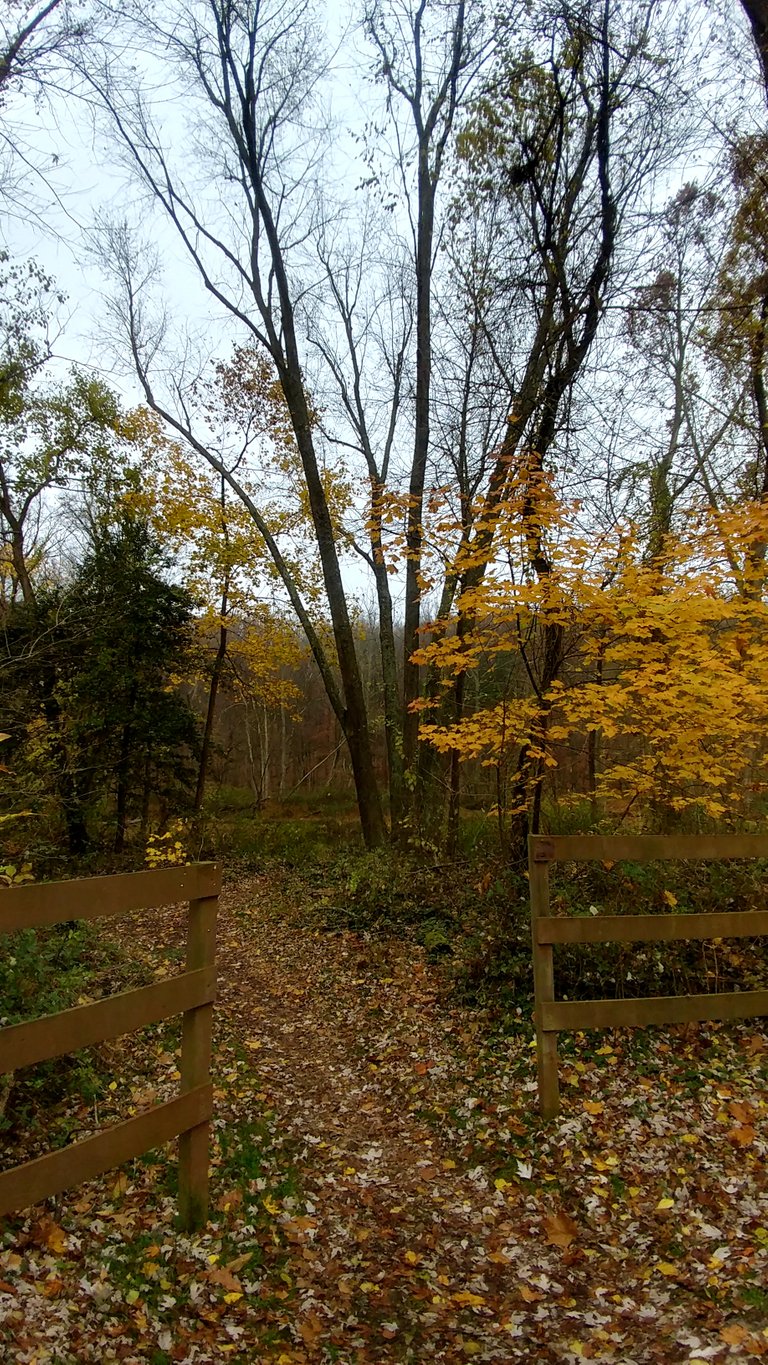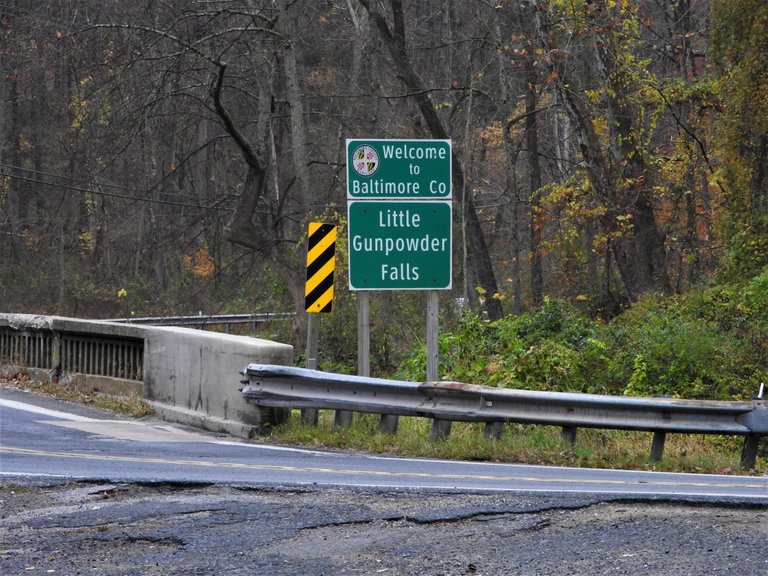 The day started out very cloudy but rain wasn't expected till late morning and my husband and I arrived at the trail head about 8 am. We were a little disappointed because as soon as we arrived it started to lightly rain. We decided to continue forward with our walk anyway as the rain was light and intermittent. This is what is left of an old grill. I've seen these in other entrance areas of the Gunpowder Falls Parks as well.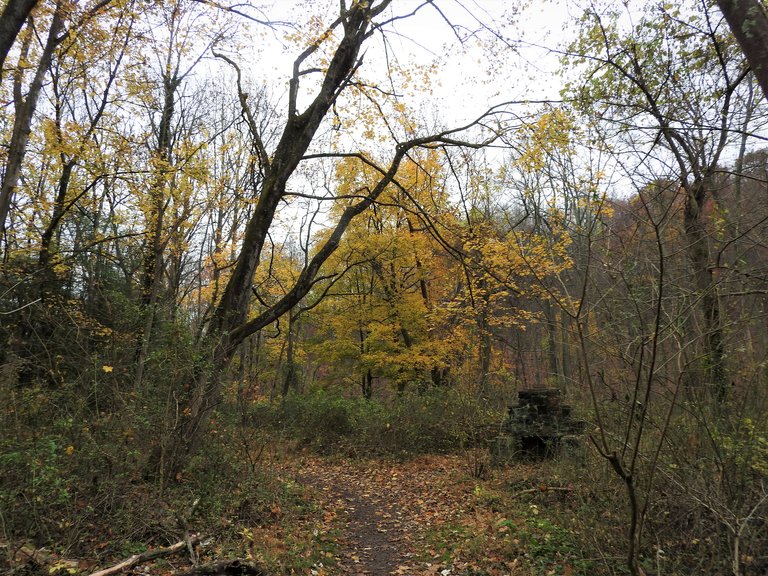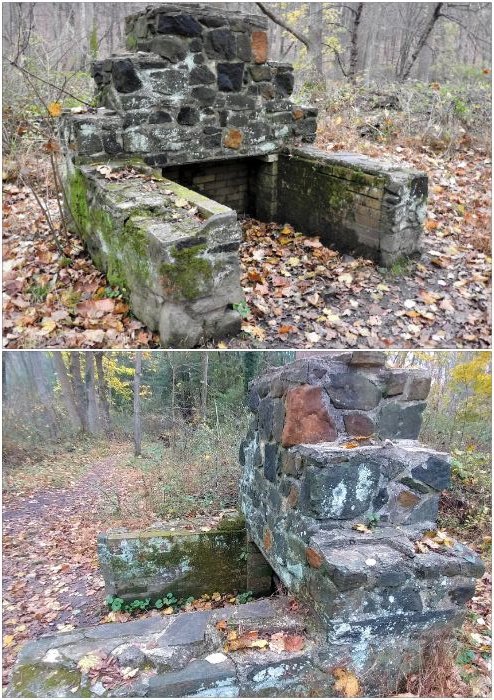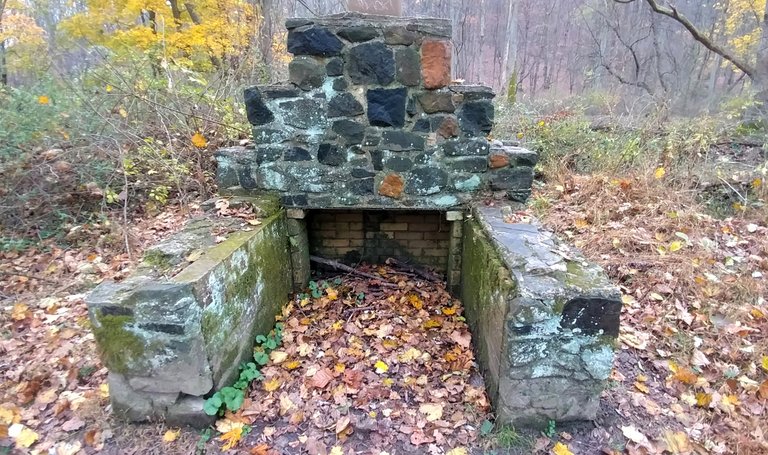 Our walk was nice and we got to see some pretty colors along the trail on the trees, plants and berries.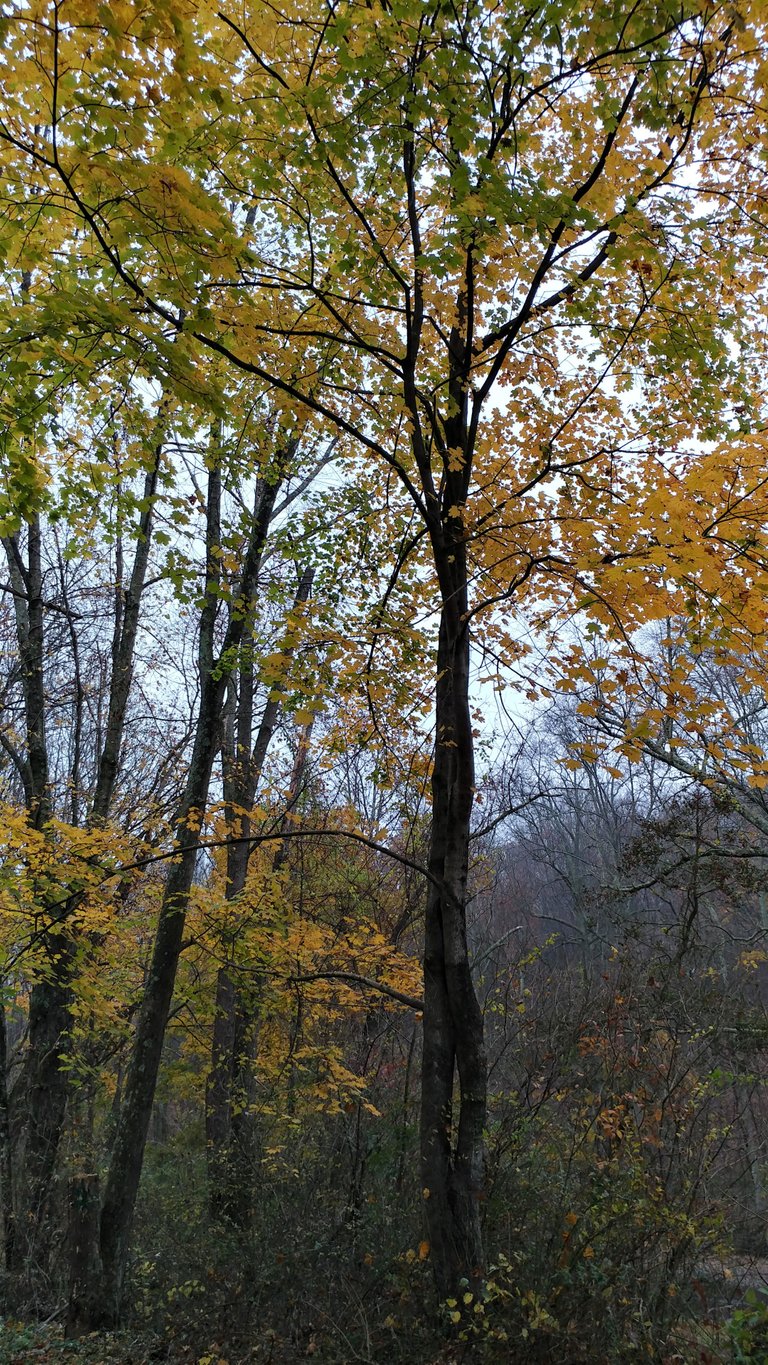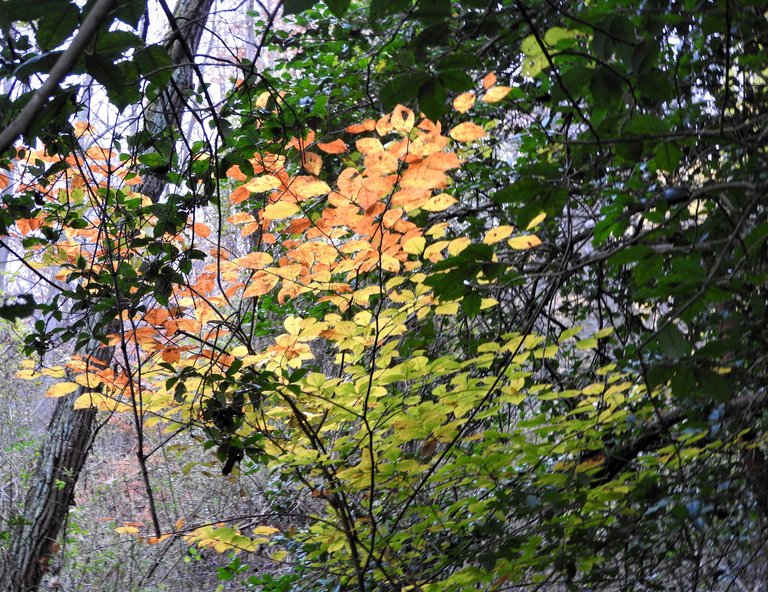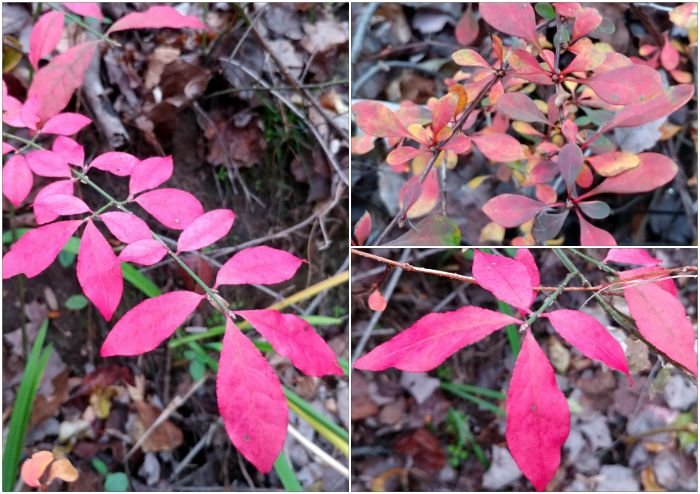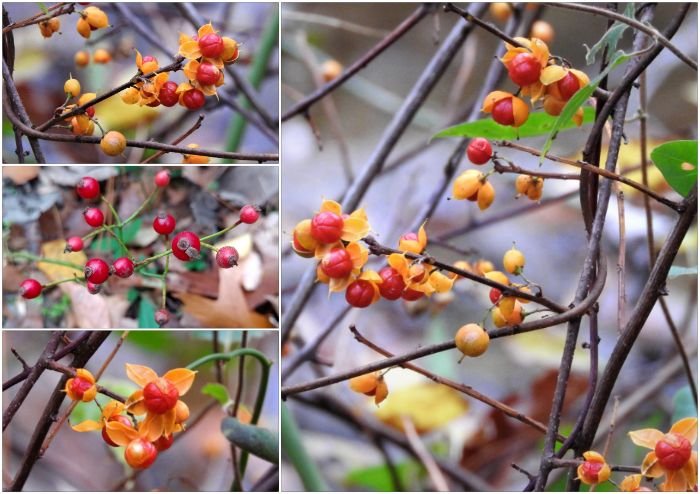 There was an interesting circular area of trees with a small trail that curved around the trees. We also saw a teepee like structure made with some branches. I also liked this area because it gave us a bit of shelter from the raindrops.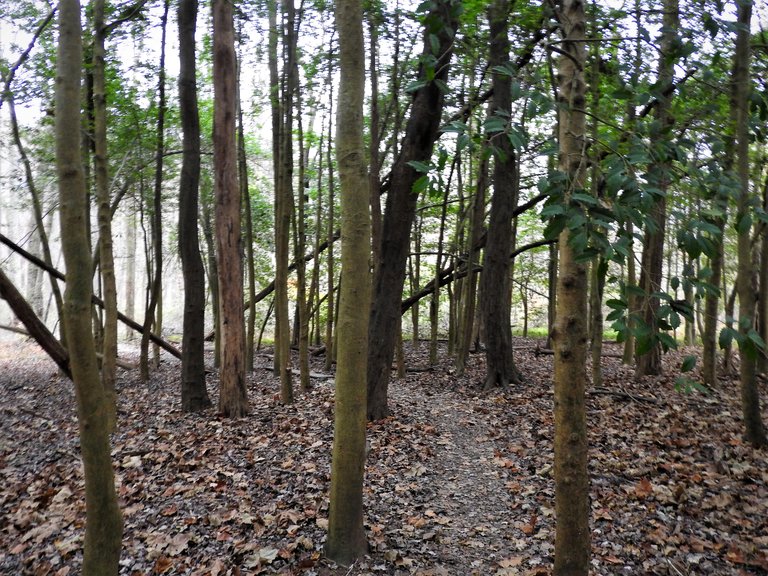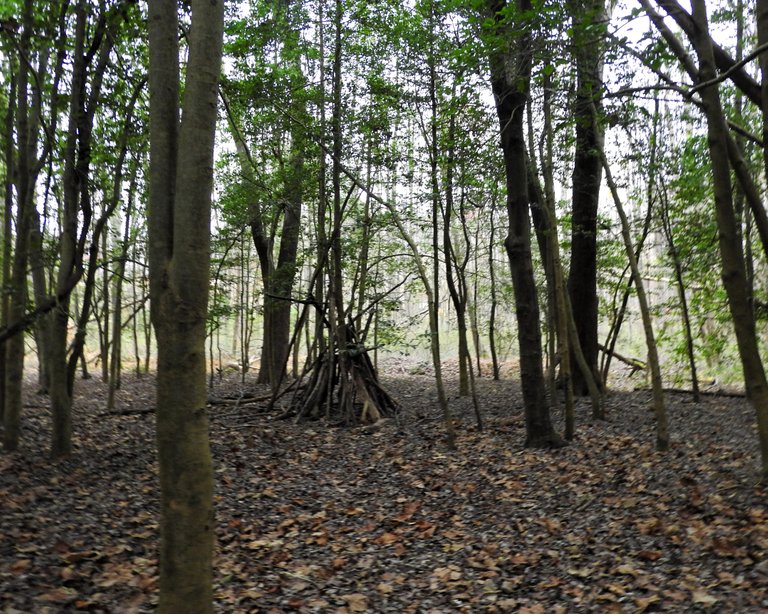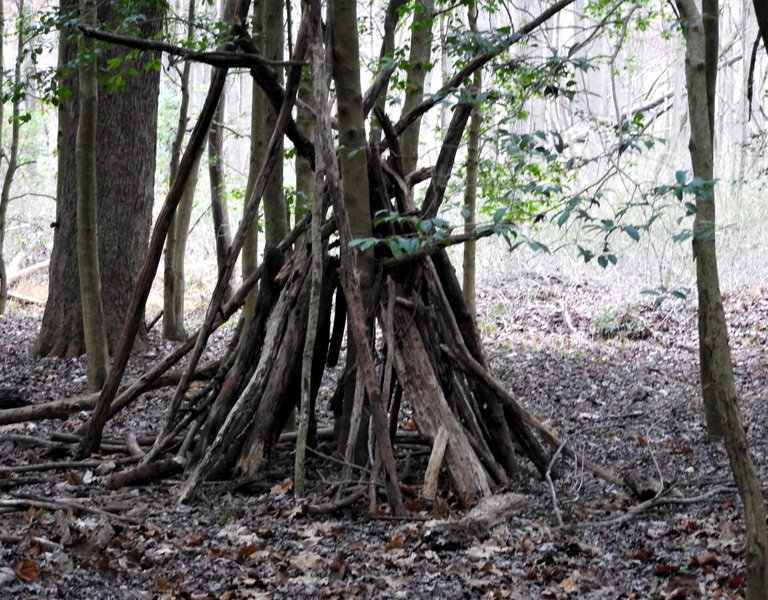 The water was calm and peaceful.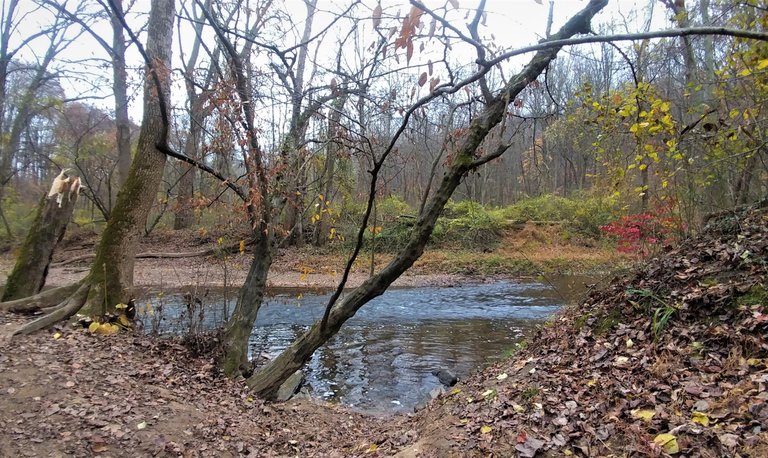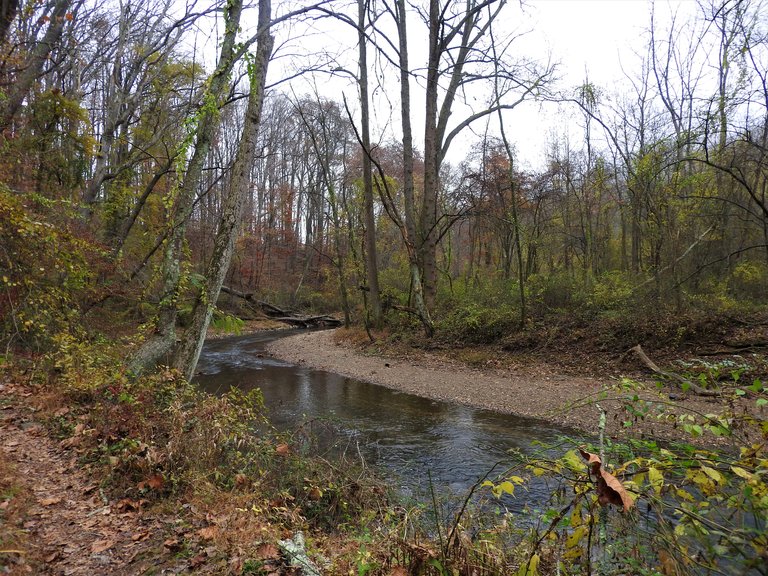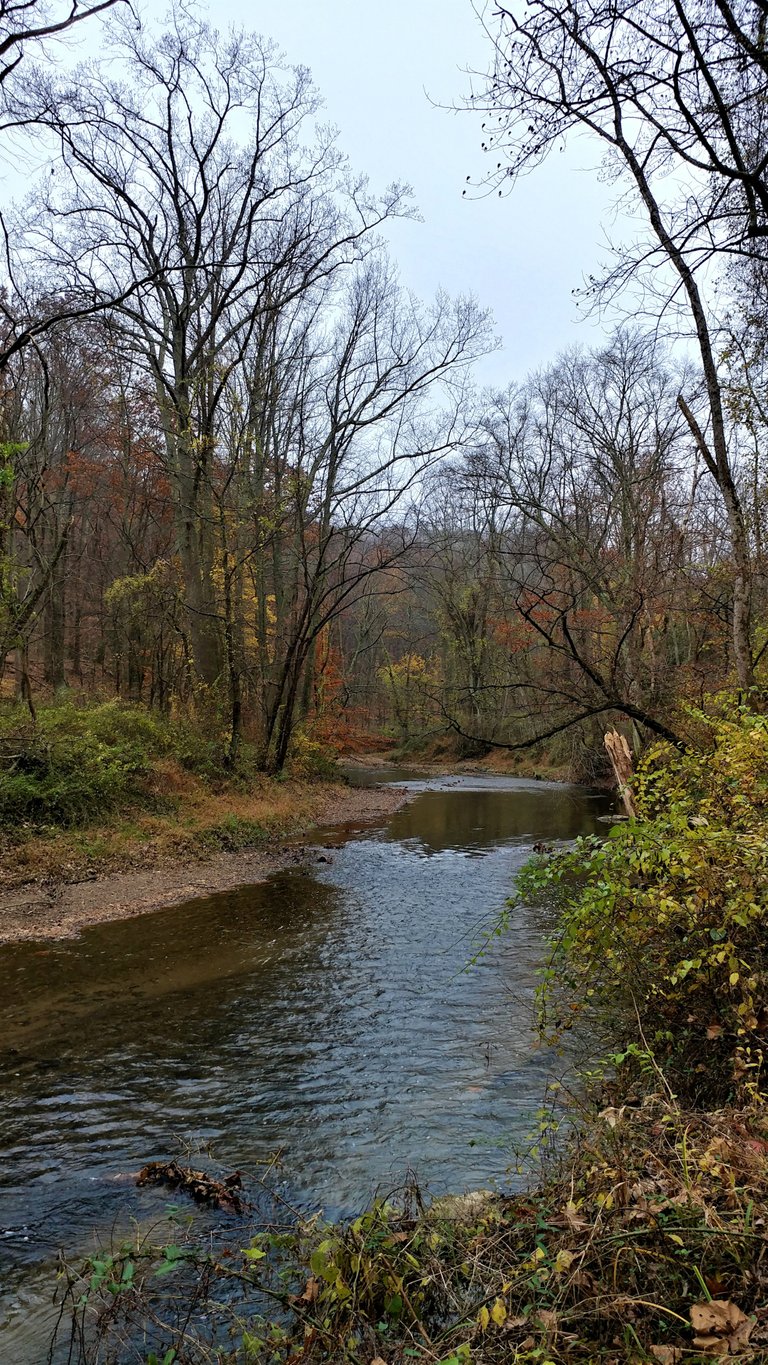 This wooden bridge over a creek looked a little rickety but it was quite solid.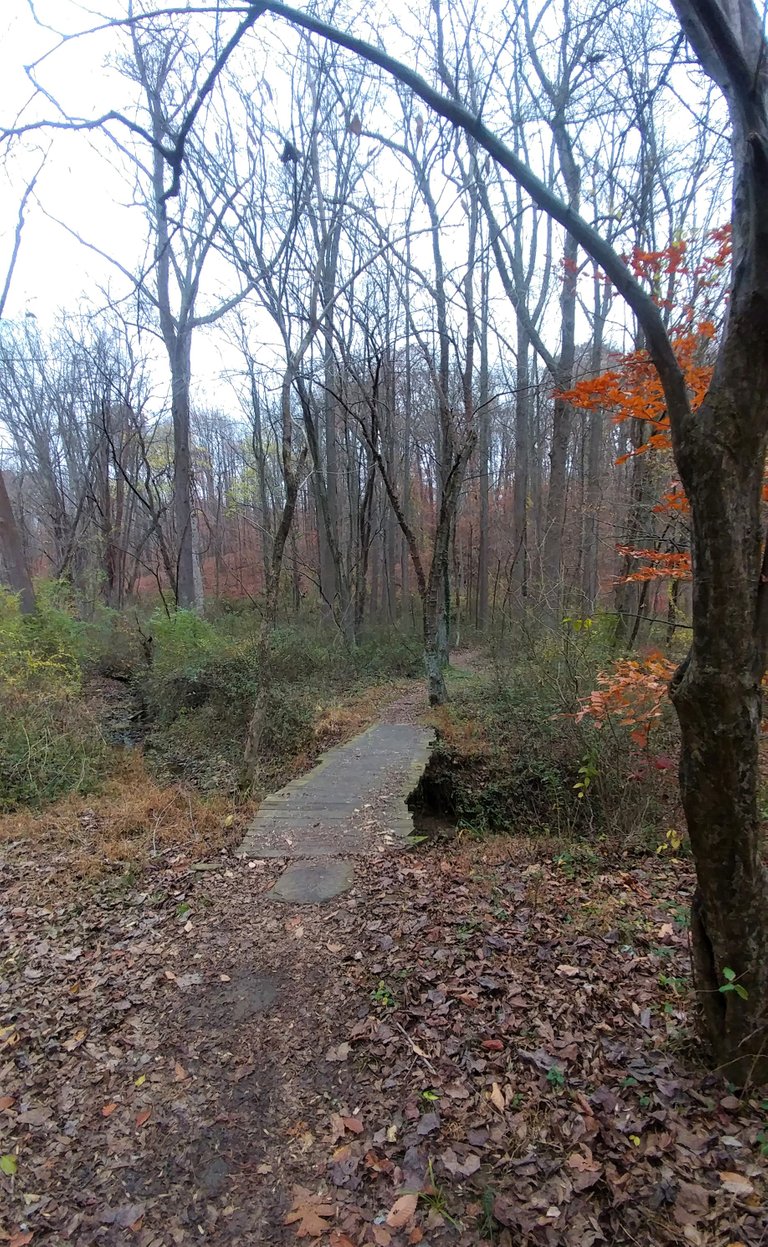 The trail was narrow in spots but there was room to move to the side should a cyclist happen by and we only encountered one cyclist while there.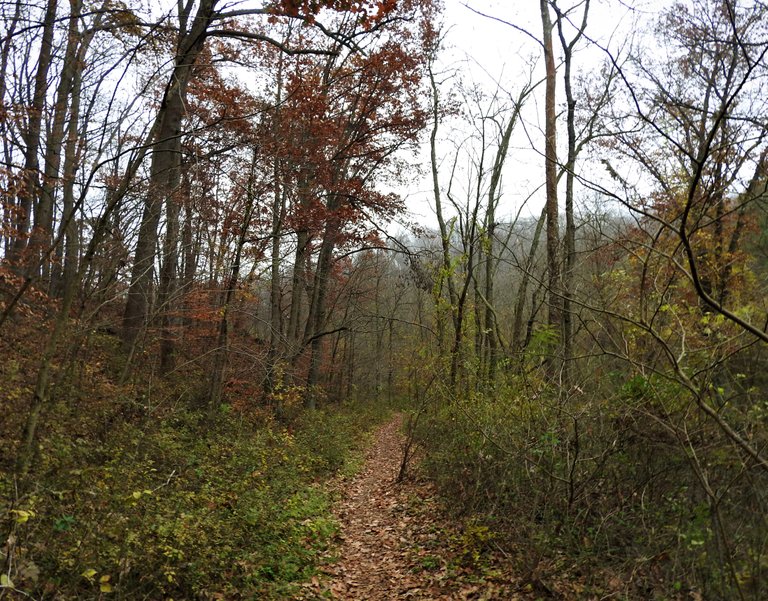 I saw this pretty little red tree nestled within some brush which I think is a young maple.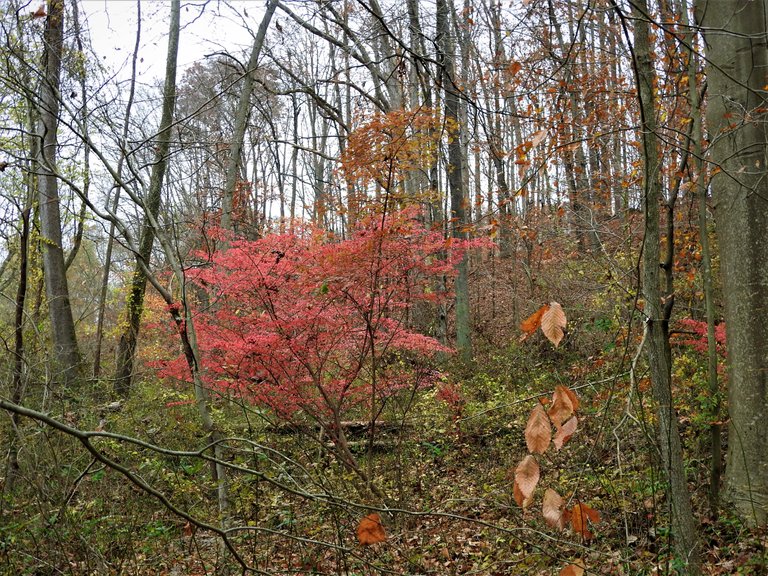 I ventured up a small incline which took us onto a hill that now overlooked the water.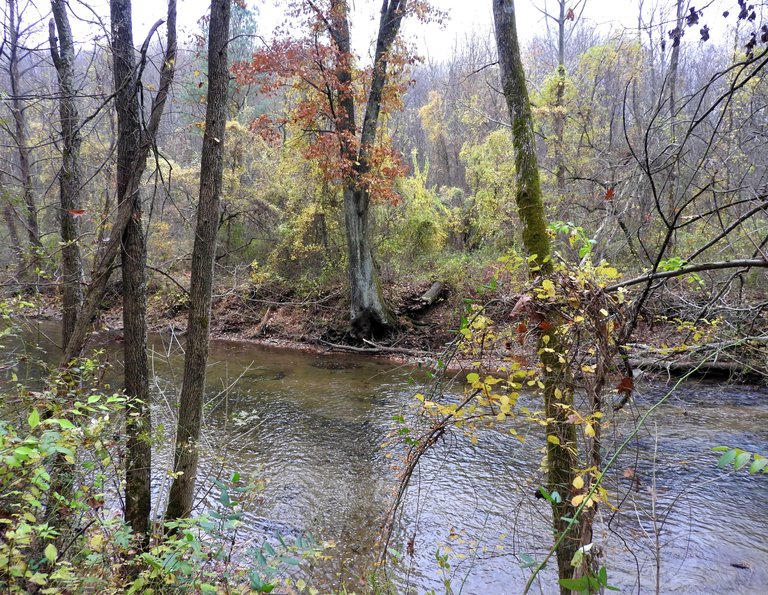 One neat thing that I spied from the hill was this mushroom growing on this tree. I put a yellow arrow pointing to the mushroom and ...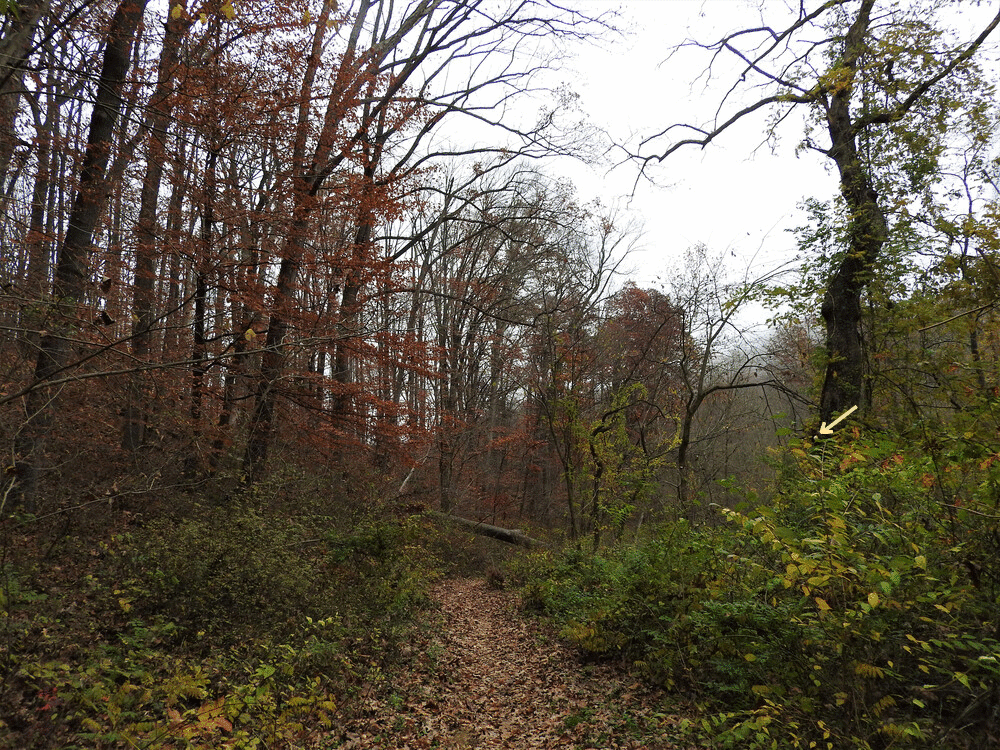 ... I'm pretty sure that it was a Lion's Mane mushroom. Now, if you know anything about Lion's Mane then you would've been excited as I was! I was certain that I saw a man and woman in a different area of the Gunpowder that had found at least three of these mushrooms a week or two before. I wanted so badly to ask them about their find but with covid, I thought it best not to approach them. When I saw this it pretty much confirmed what I thought they had found. Let me tell you that if there was a way that I could've snagged that precious mushroom then I would have in a heartbeat. At least, I know that they are around here and I'm fairly certain that I'm correct in thinking what kind it is but if anyone reading can confirm then that would be great! Here is a closer look!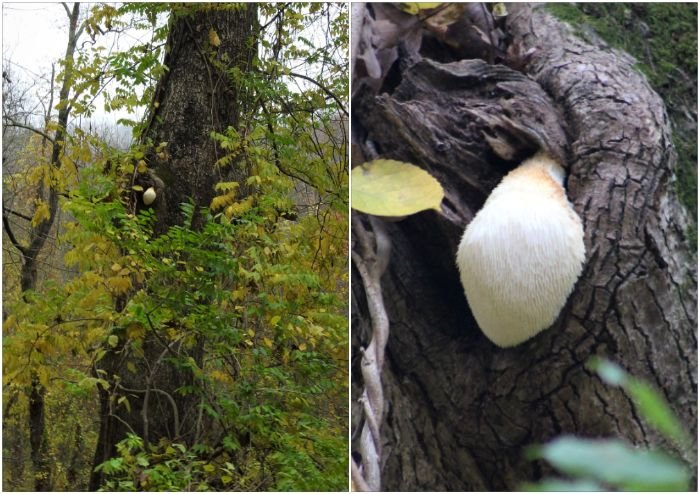 Not far after we ducked under this tree that hung over the trail it decided to really start to rain and we thought it best for us to head back.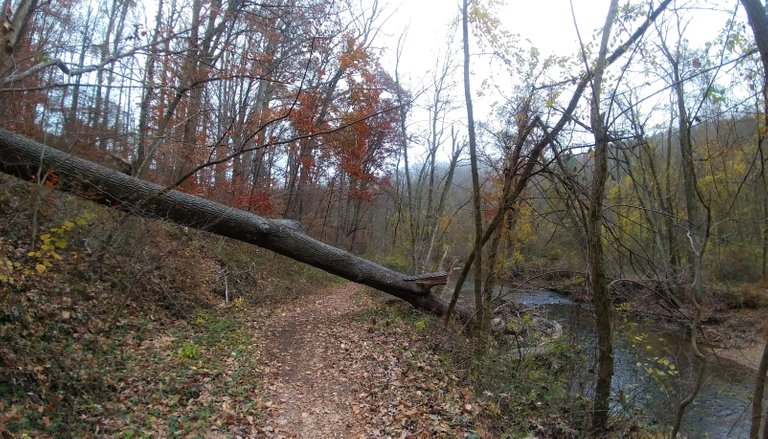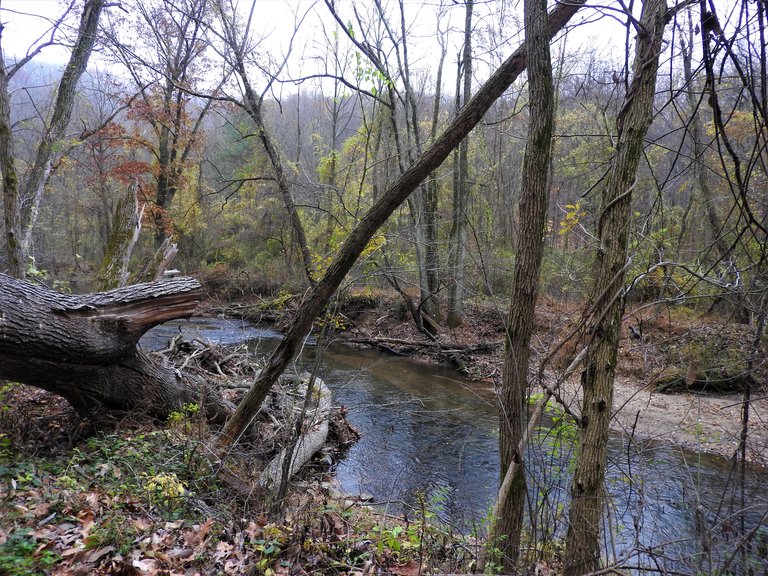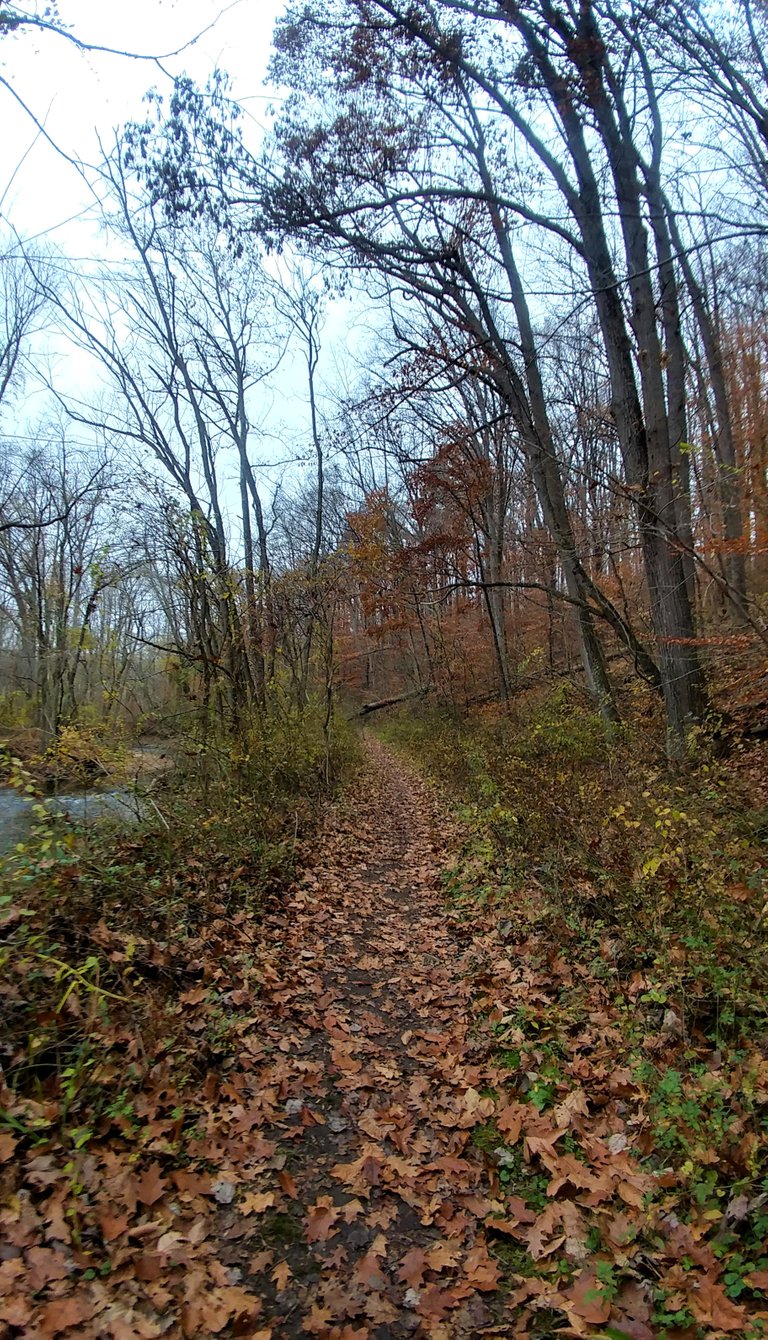 I didn't take as many photos on the way back for fear of getting my cameras wet but I did sneak in a few here and there. Like the remnants of this bridge (I think) and a couple of shots of the water.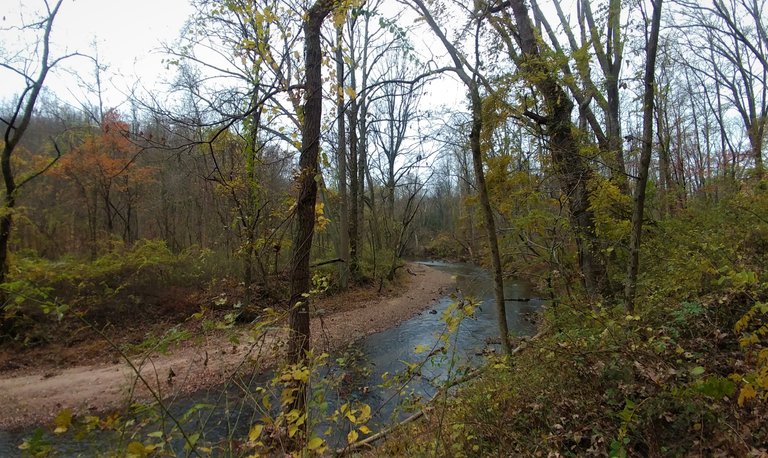 We thought we could go out a slightly different way which also took us past that pretty little red tree and I had a different angle to get a better photo of it.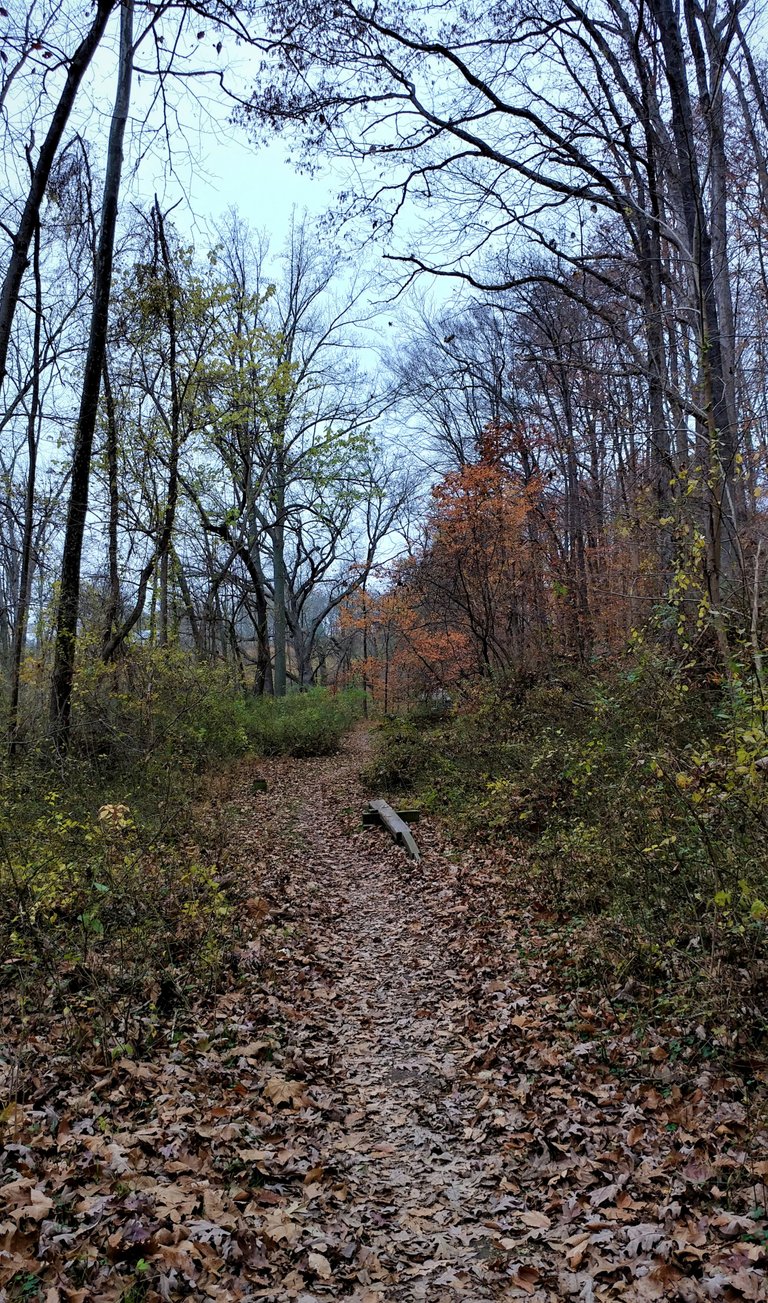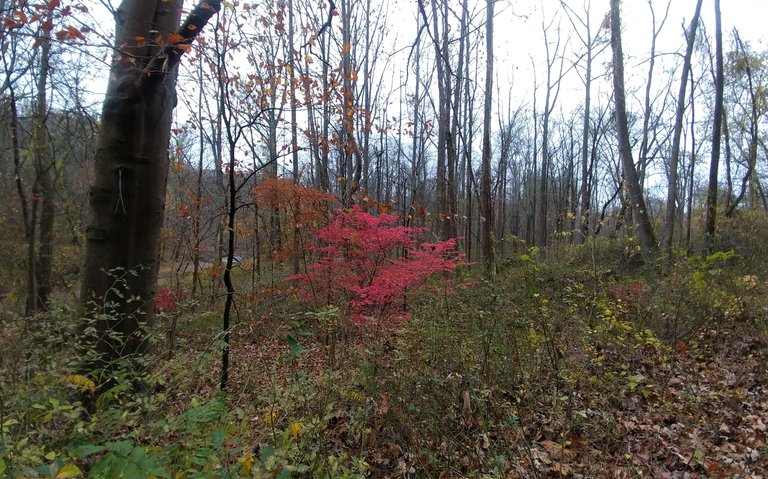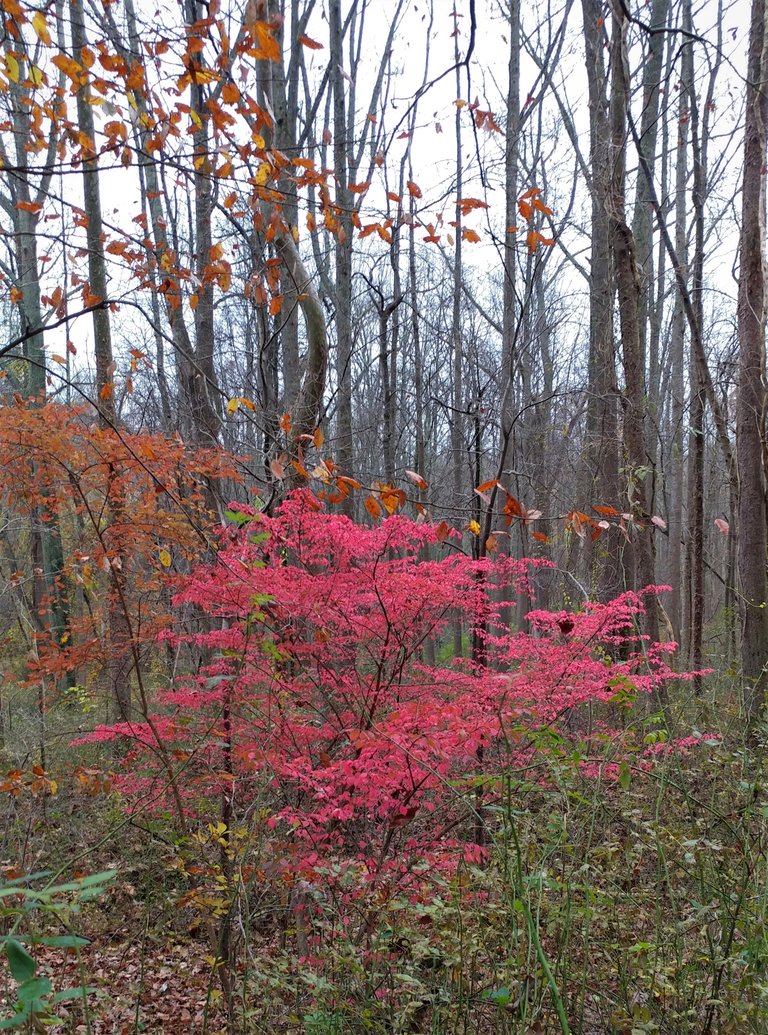 Turned out we couldn't get out that way so we back-tracked and luckily we weren't too far off and I made it down that little incline again without slipping. Here is the wooden bridge that is over the little creek and the circle of trees which again offered some shelter from the rain.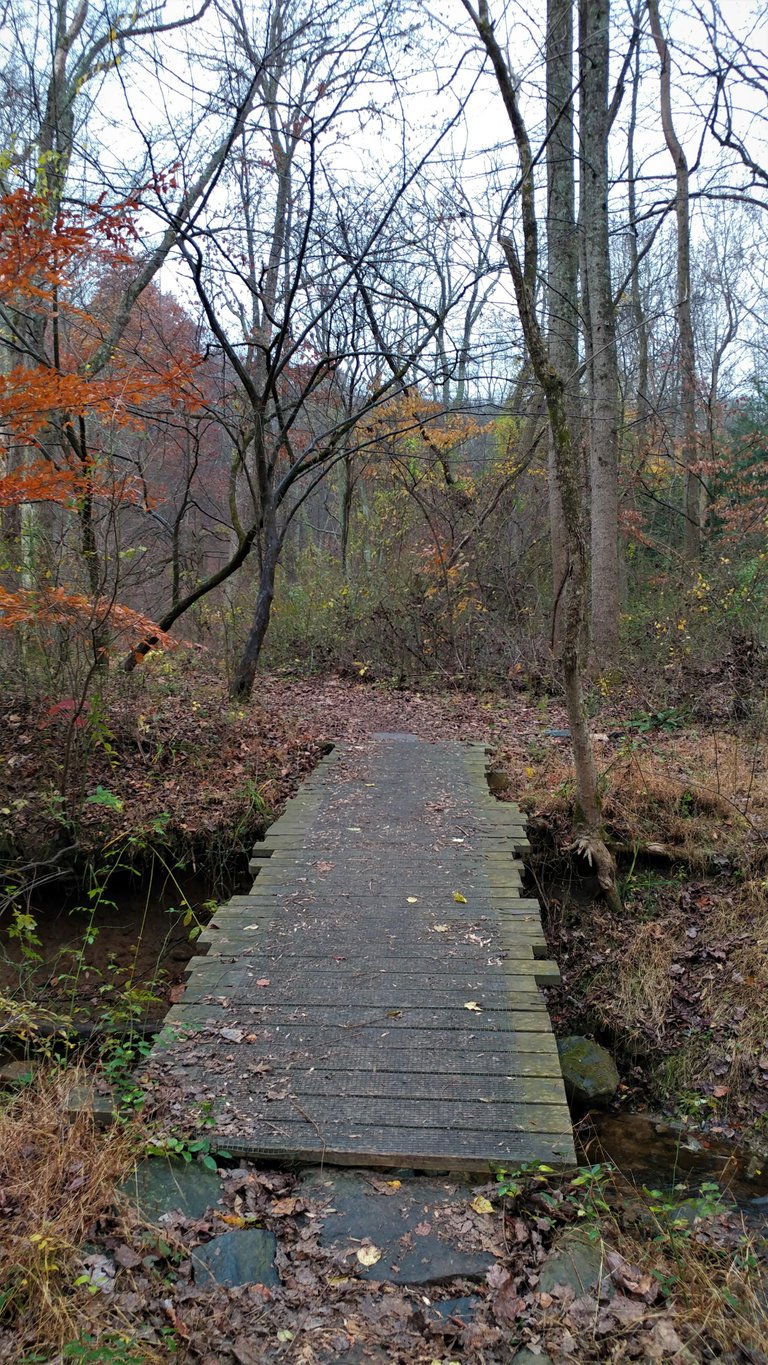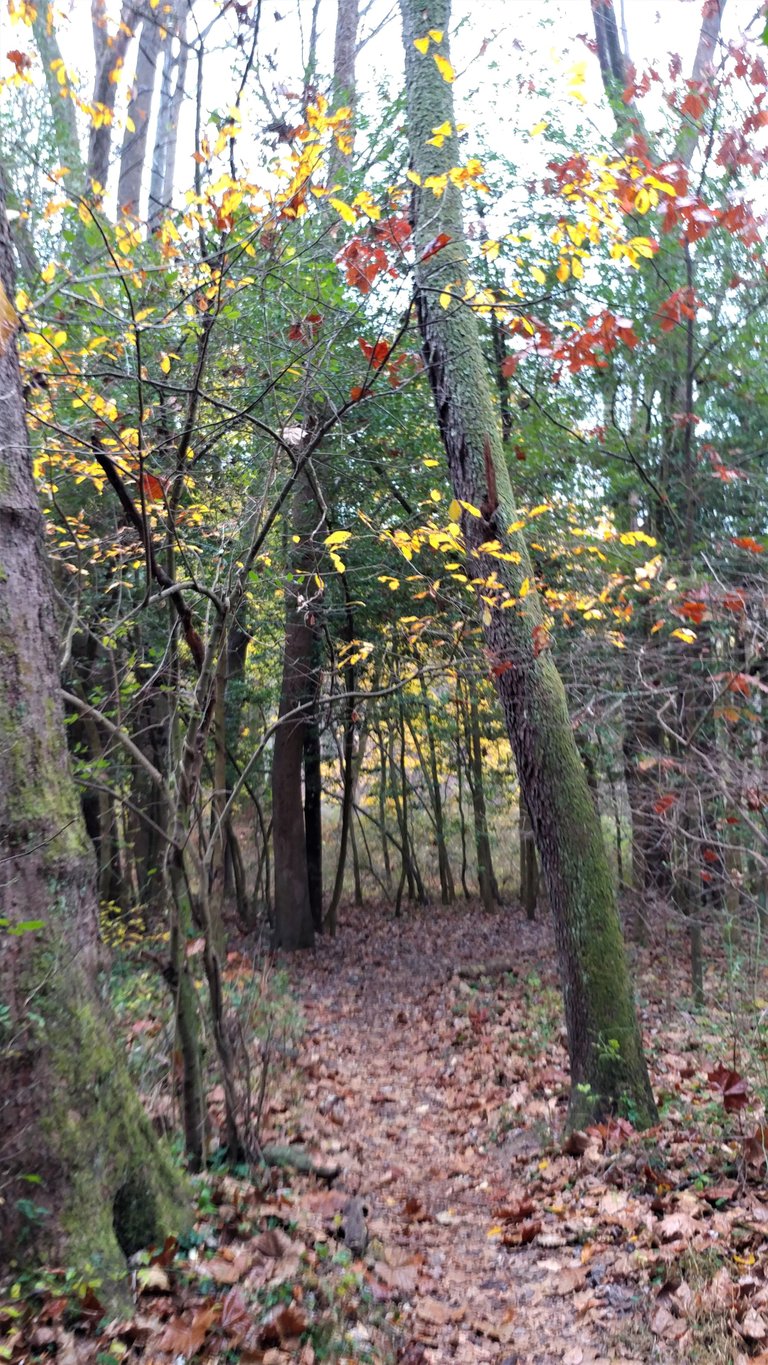 The old grill and finally we were back where we started. A lot more wet but totally worth it! 🙂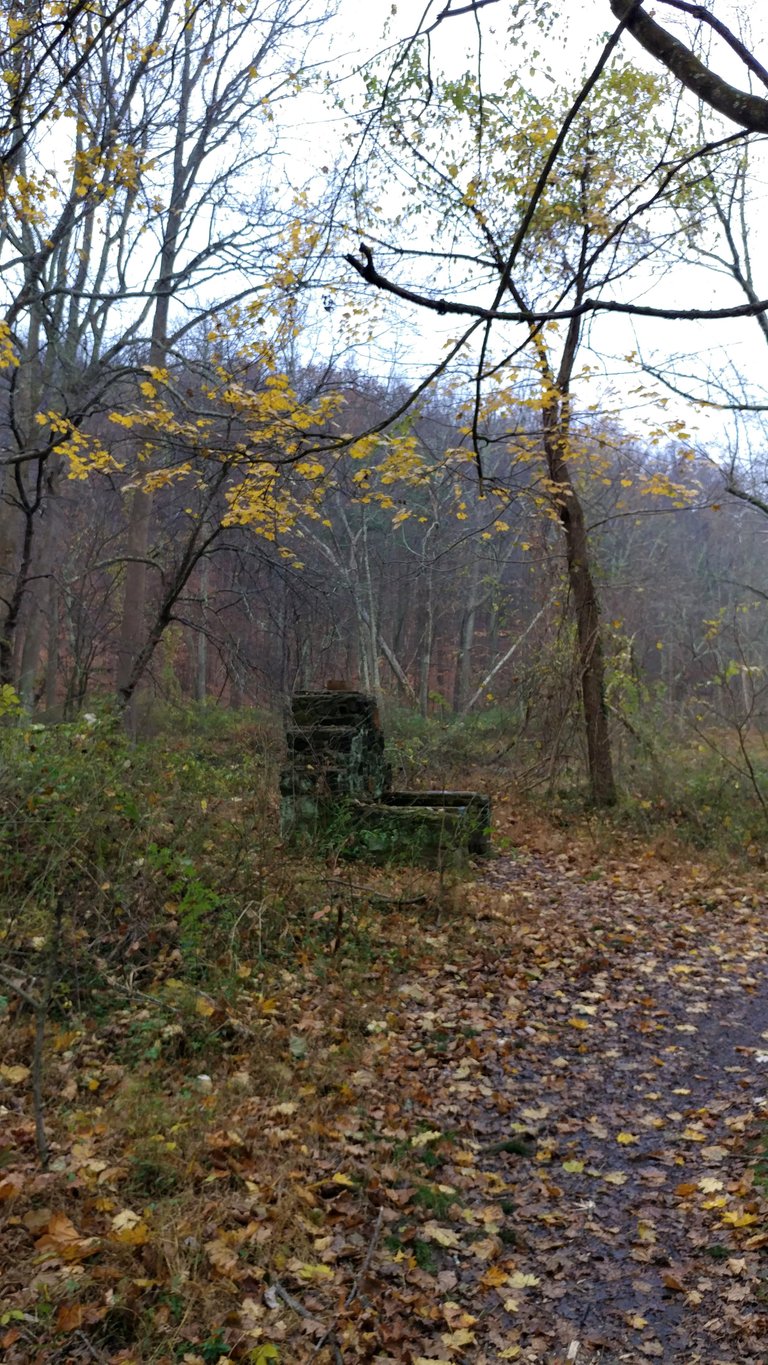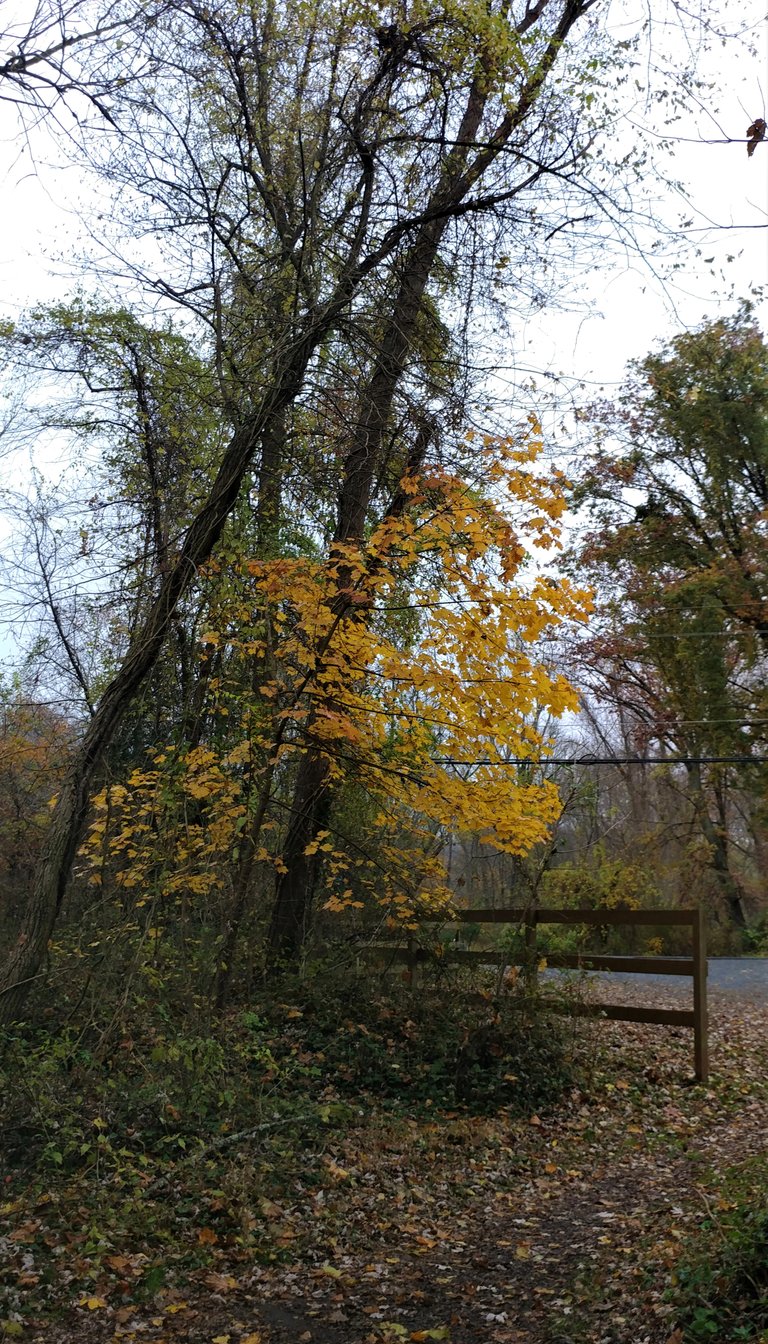 Thank you @tattoodjay for #wednesdaywalk!!
All photos and text by me @deerjay. All rights reserved.