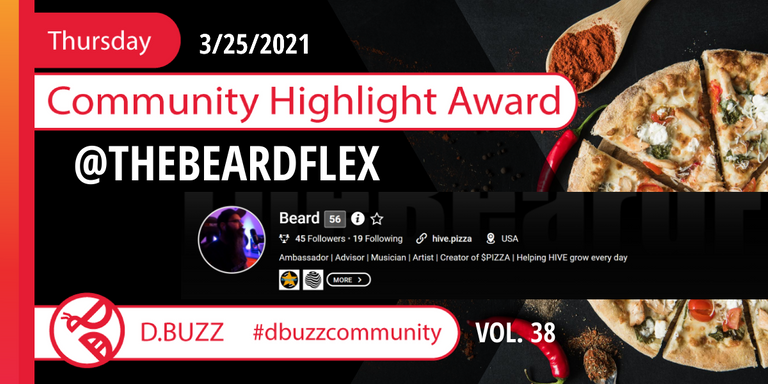 ---
D.Buzz Community Highlight of the week
@thebeardflex
---
What's Buzzing friends ?
The sandbox. We have all had the joy when we were kids to play in a giant sandbox, or if not in a sandbox than at the beach making a Sandcastle. What is so nice about a sandbox, is that it allows you to play and experiment in creativity in whatever fashion you want. All you have to do is walk over to it, then start to make things, and then you have something to enjoy.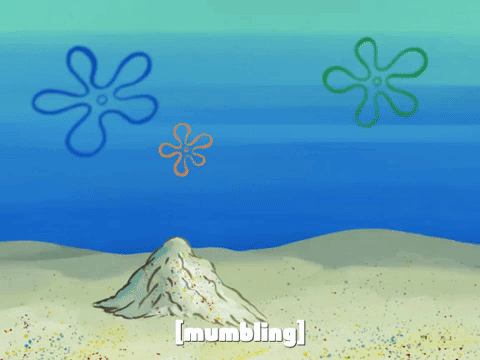 In a lot of ways we feel that HIVE is like a big sandbox. You come and sit in the sandbox, then you build, play and create. It is this sense of creativity and wonder fun that leads to projects with great success.
Our D.Buzz community highlight today is someone who is building awesome projects and seems to be having fun doing it. Let's discover who they are below.
---
We like to believe that D.Buzz is more than just a Dapp; it's a community. It is a community of people with a passion for Crypto, a passion for censorship-resistant content, engagement, and a passion for spreading their message.
---
We see you, and we love you all.
---
To give back and express our thanks, every Thursday we will highlight someone from our community in a post across social media. They will be listed as a 50% beneficiary in the post as a way to say thanks!
---
Today, We would like to highlight @thebeardflex!

---
When sitting around the office the other day discussing who to highlight this week, we ordered some dinner, when the delivery person arrived they handed us a hot box of pizza, and it was at this moment we knew we should highlight @thebeardflex!
The best way to introduce our community highly of the week is to quote their bio.
Ambassador | Advisor | Musician | Artist | Creator of $PIZZA | Helping HIVE grow every day
Source : @thebeardflex
Their bio does not lie! They joined our community about 23 days ago (HERE), it looks like they arrived to connect with fellow game enthusiasts. However, from this point they have started to grow, connect, and become more involved in our community.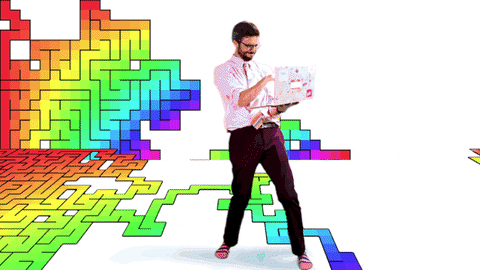 From voting on posts to commenting, we would say they are a great community member. They have been inspiring others to also embrace creativity, while also posting some creative D.Buzz logos! Like this right HERE.
Lastly we think it's also pretty fun that they have minted their own token, the $pizza (PIZZA Info). We wish this new token great success as well!
For all these many assorted reasons we've decided to nominate them as our community highlight. Thank you @thebeardflex for playing in the HIVE sandbox and making some awesome castles for people to enjoy. Please keep doing!
For you out there, our dear readers who do not know @thebeardflex. Give them a follow and a high five!
Much love,
Your Friends over at D.BUZZ.
---
Do you have someone you feel we should highlight?
Post their name below and the reason why, and we may highlight them. :D
---
Community Highlights
Wall of Fame
---
---
Over and out.
---
---
Is a censorship-resistant short form microblogging platform that empowers you to share your thoughts in 280 characters or less.
Censorship resistant and built for the community with love.
---
We strive to have a fun and neutral stance on topics. If you have any concerns with the content, please contact @jacuzzi, who writes and generates the content for our articles, or the @dbuzz team for clarification.
---


---