A lots of tourist attraction site are abound in Nigeria, So before the covid 19 pandemic and before the ensuing lockdown that followed suits, myself and some of my friends decided to embark on an excursion, and the place to visit was Erin ijesha water fall. We have all heard lots about this unique tourist attraction site but non of us have been there before, we decided to use the opportunity we have to visit this lovely site, and in fact it was indeed a beauty to behold.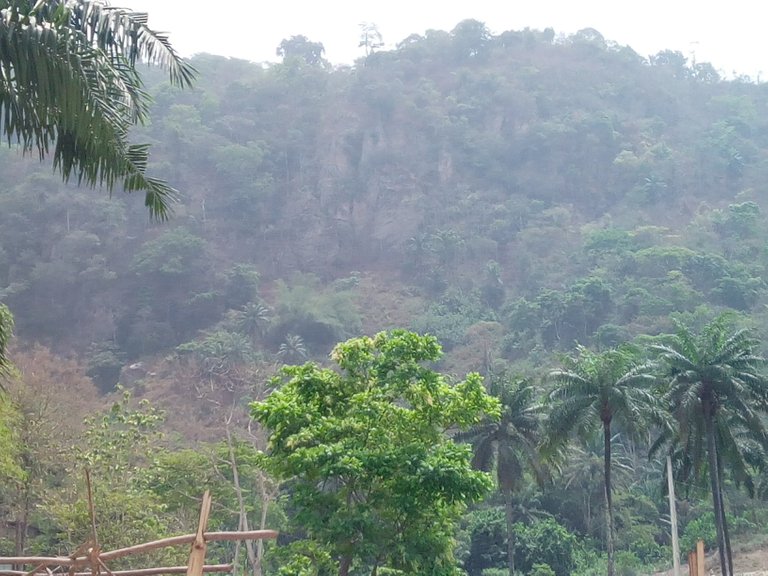 However, on our way to this unique tourist center I decided to do a little research on the site, and what I found out was so fascinating. It goes as thus,
Erin-Ijesha Waterfalls (also known as Olumirin waterfalls), is located in Erin-Ijesha. It is a tourist attraction located in Oriade local government area, Osun State, Nigeria. The waterfalls was discovered in 1140 AD by one of the daughters of Oduduwa . However, according to The Nation ,"Olumirin waterfall was discovered by hunters in 1140 AD". Another source has it that the tourist site was discovered by a woman called Akinla, founder of Erin-Ijesha town and a granddaughter of Oduduwa, during the migration of Ife people to Erin- Ijesa.
The fall features seven floors, on top of which the village Abake is located.
The waterfall is said to have medicinal properties and people came from all over to drink from the waterfall and be healed.
The Erin Ijesha Waterfalls is also a popular excursion point for schools around the vicinity.
Source: Wikipedia.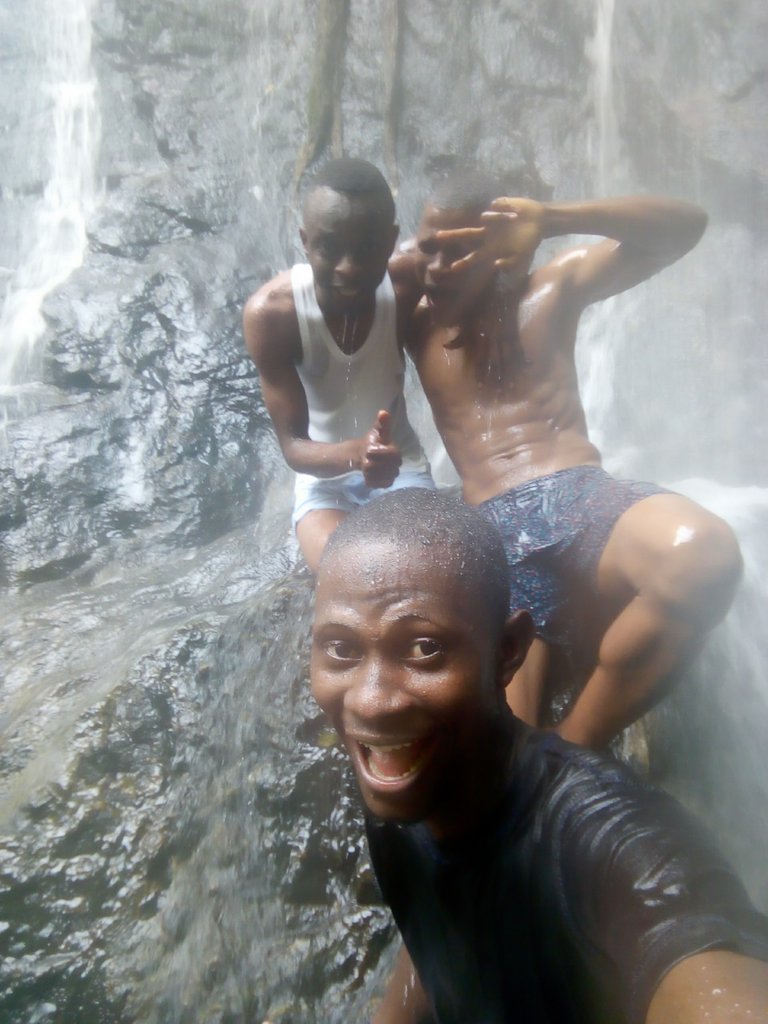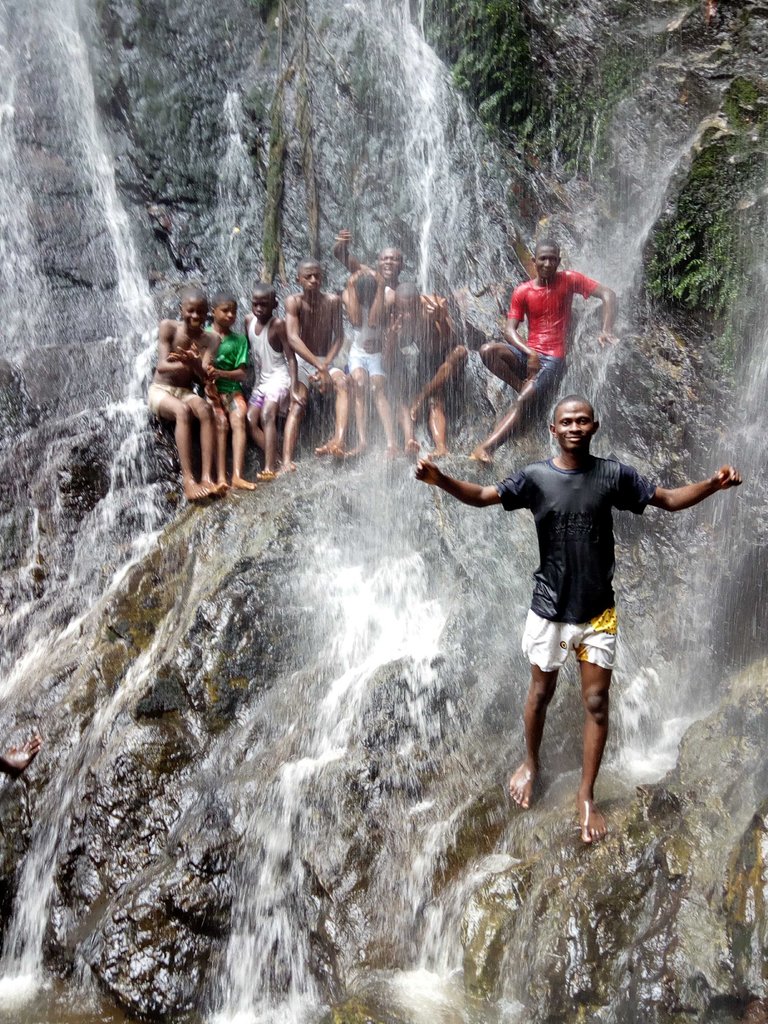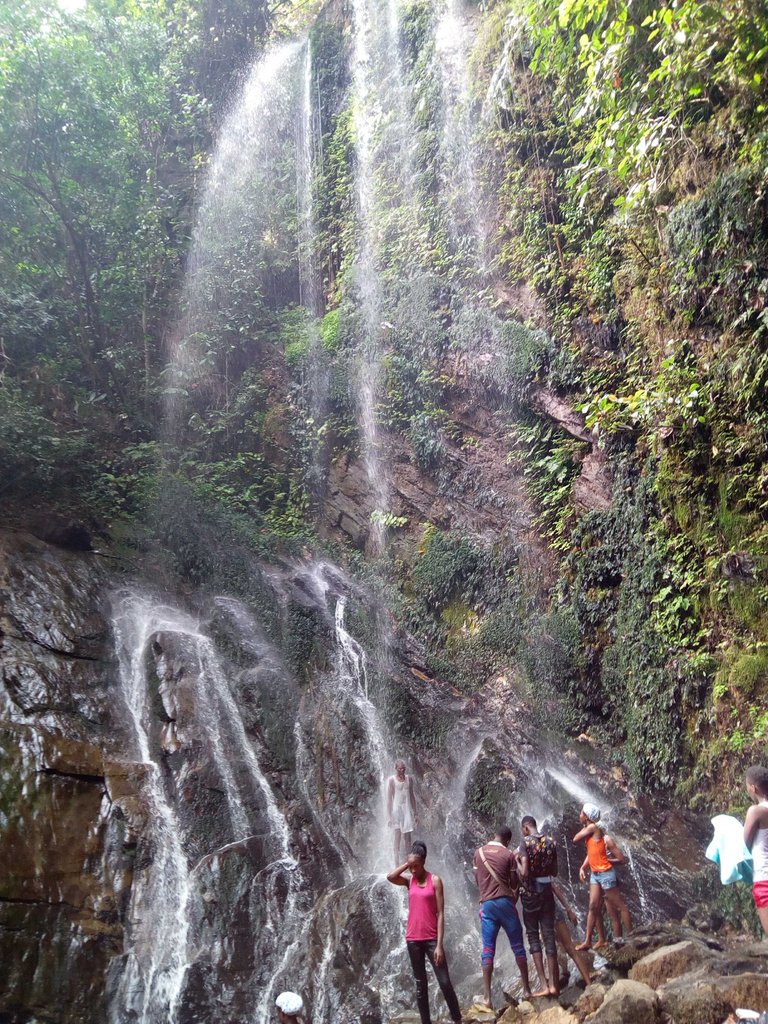 Thanks for visiting my blog
@dareey12