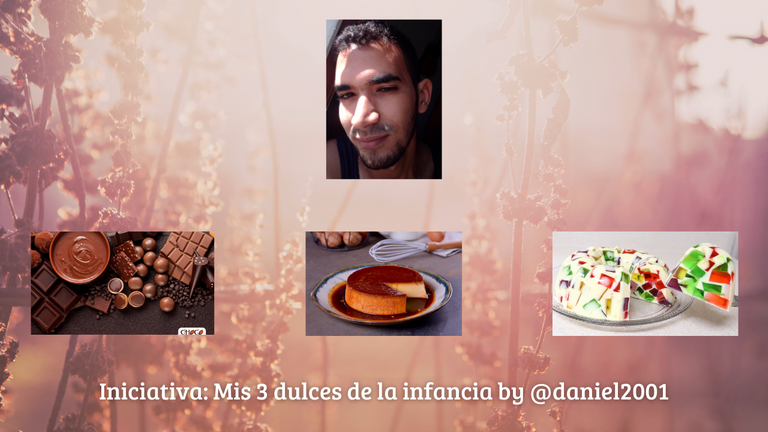 Imagen editada en Canva
¡Saludos querida comunidad! el día de hoy vengo a participar en la iniciativa de la amiga @gabygonz donde nos insta a compartir nuestros 3 dulces de la infancia, en este tema está un poco rudo ya que desde niño me vi rodeado de muchas delicias y manjares dulces y englobarlos en 3 dulces es un tanto difícil pero aquí les traeré unos que son bastante interesantes y que de seguro algunos ya mencionaron y estarán de acuerdo conmigo, invito a participar a @mercmarg, @cesar24 y @lespecial17, espero les guste...
Greetings dear community! Today I come to participate in the initiative of the friend @gabygonz where she urges us to share our 3 childhood sweets, on this subject it is a bit rough since since I was a child I was surrounded by many delicacies and sweet delicacies and include them in 3 sweets is a bit difficult but here I will bring you some that are quite interesting and that surely some have already mentioned and will agree with me, I invite @mercmarg, @cesar24 and @lespecial17 to participate, I hope you like them ...

Chocolate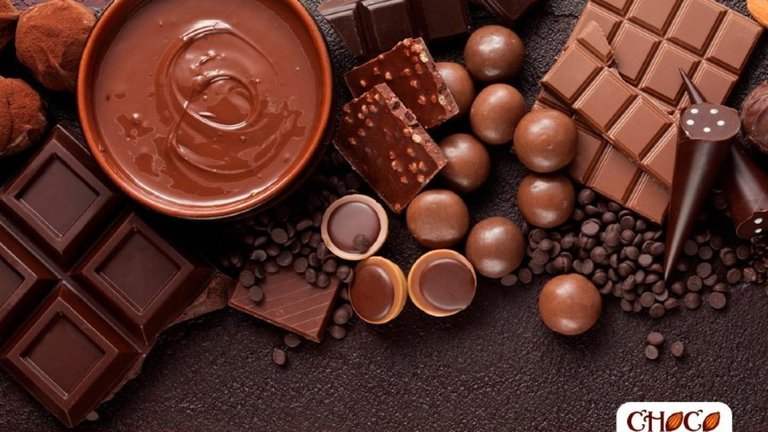 Fuente/Source
El chocolate no puede quedar fuera de este top, es uno de mis principales dulces favoritos, al menos a un 98% de la población mundial debería gustarle el chocolate, no importa sin son bombones de chocolate, torta de chocolate, barra de chocolate, el punto es que nunca ha faltado y desde que tengo uso de razón lo como en varias de sus presentaciones. Mi mamá en la casa le gusta hacer tortas de varios tipos y la torta de chocolate no falta y si no lleva chocolate en la mezcla se le hace su cobertura de chocolate. En fin, @beatriche y yo sabemos lo sabroso que es el chocolate jejeje.
Chocolate cannot be left out of this top, it is one of my main favorite sweets, at least 98% of the world population should like chocolate, it does not matter if they are chocolate bonbons, chocolate cake, chocolate bar, the The point is that he has never been absent and since I can remember I have eaten him in several of his presentations. My mother at home likes to make cakes of various types and the chocolate cake is not lacking and if it does not have chocolate in the mixture, it will be covered with chocolate. Anyway, @beatriche and I know how tasty chocolate is hehehe.

Quesillo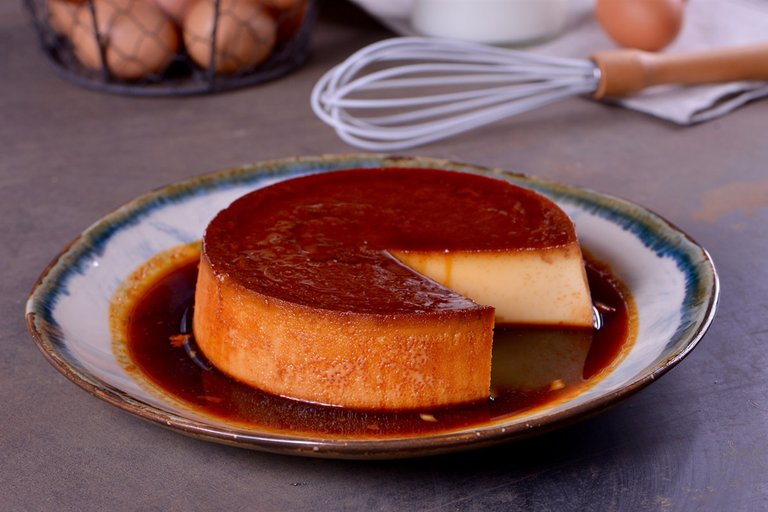 Fuente/Source
Y ¿quién no disfruta de un buen quesillo en las fiesta de niños? este delicioso dulce es algo muy bueno y sabroso, recuerdo que de niño mi mamá siempre hacía de estos y vendía para ayudarnos con algunos gastos y también hacía en las celebraciones de cumpleaños y reuniones familiares importantes.
And who does not enjoy a good cheese at children's parties? This delicious sweet is something very good and tasty, I remember that as a child my mother always made these and sold to help us with some expenses and also made at birthday celebrations and important family gatherings.

Gelatina | Jelly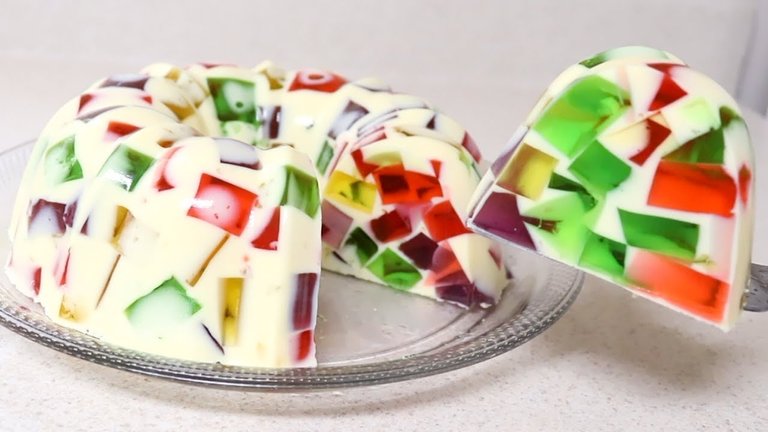 Fuente/Source
Para el último puesto debo admitir que no me acordaba mucho de la gelatina, la verdad es que es un dulce muy sabroso e interesante, recuerdo que siempre en las fiestas a las que iba de niño nos daban gelatina junto con la torta o también la daban para pasar el rato comiendo algo, a mi me gustaba más cuando era de varios colores y tenía un sabor interesante e incluso podías saborear varios al mismo tiempo tipo "uva", "naranja" y "limón".
For the last post I must admit that I did not remember much about the jelly, the truth is that it is a very tasty and interesting sweet, I remember that always at the parties I went to as a child they gave us jelly along with the cake or they also gave it to pass the time eating something, I liked it better when it was of various colors and had an interesting flavor and you could even taste several at the same time like "grape", "orange" and "lemon".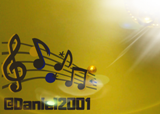 ¡Gracias por ver el post!
¡Espero les haya gustado!

Thanks for watching the post!
I hope you liked it!