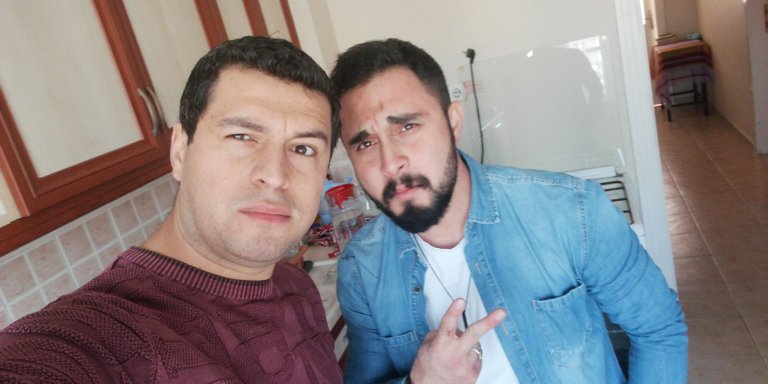 (EN) Hello Hive Family. I am with you again after a long time. I have another good story for you. My cousin came yesterday and we went to my friend's house to spend time together. We went shopping for dinner.
(TR) Merhaba Hive Ailesi. Uzun bir zamandan sonra tekrar sizlerle birlikteyim. Sizlere güzel bir hikayem daha var. Dün kuzenim geldi ve birlikte zaman geçirmek için arkadaşımın evine gittik. Akşam yemeği için alışverişe çıktık.
(EN) While shopping, I saw and bought this electric barbecue. Since the curfews have started, I can barbecue on the balcony during the pandemic. :) We bought some chicken and something to drink. After we did our shopping, we set out to return home.
(TR) Alışveriş yaparken bu elektrikli mangalı gördüm ve aldım. Sokağa çıkma yasakları başladığı için pandemi süresince balkonda mangal yapabilirim. :) Biraz tavuk ve içeçek birşeyler aldık. Alışverişimizi yaptıktan sonra eve dönmek için yola çıktık.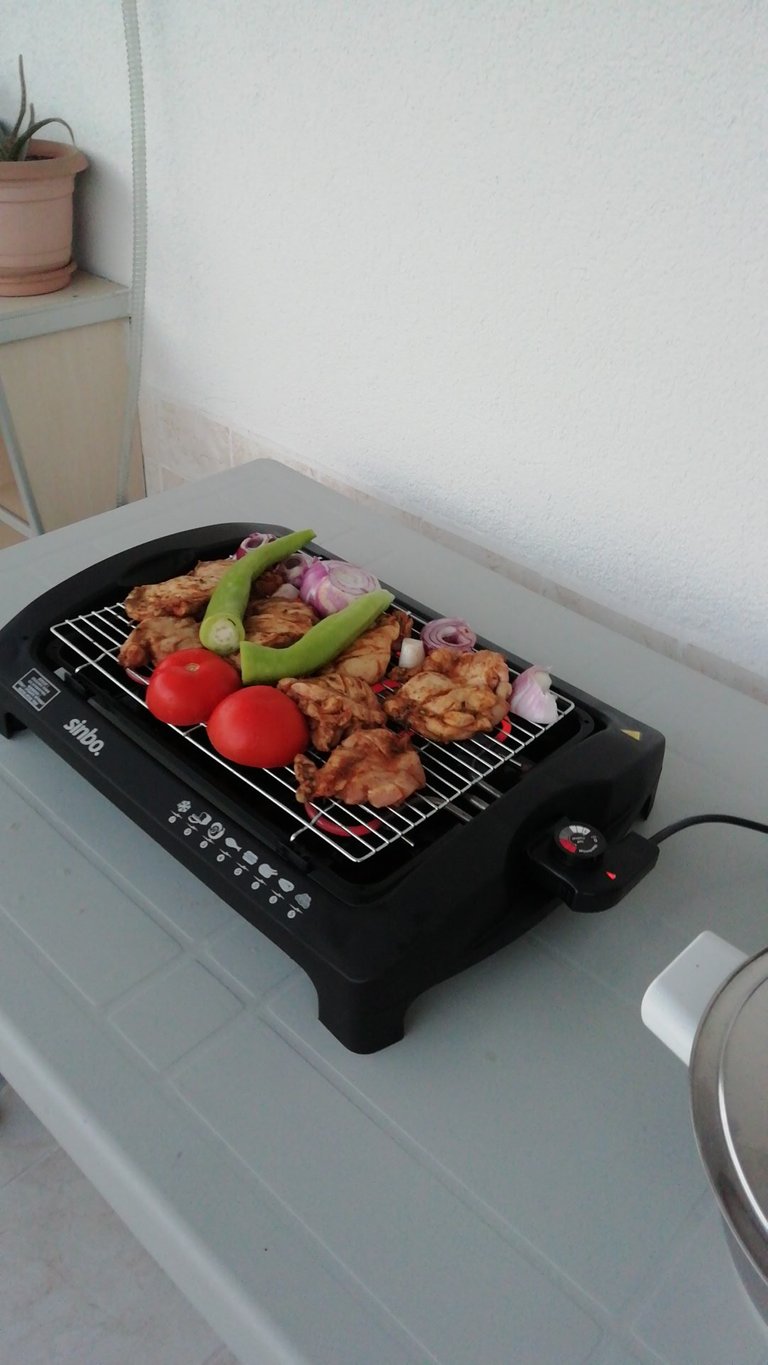 (EN) We came home and I sauced the chicken. I put it on the barbecue with some tomatoes and peppers. No fumes and a tool that really works. :)) We started to chat while our chickens were cooking. Even though it was not cooked on real fire, the smell was very nice. :)
(TR) Eve geldik ve tavuğu sosladım. Biraz domates ve biber ile birlikte mangalın üzerine koydum. Duman yok ve gerçekten işe yarayan bir alet. :)) Tavuklarımız pişerken bizde sohbet etmeye başladık. Gerçek ateşte pişmiş olmasa da kokusu çok güzeldi. :)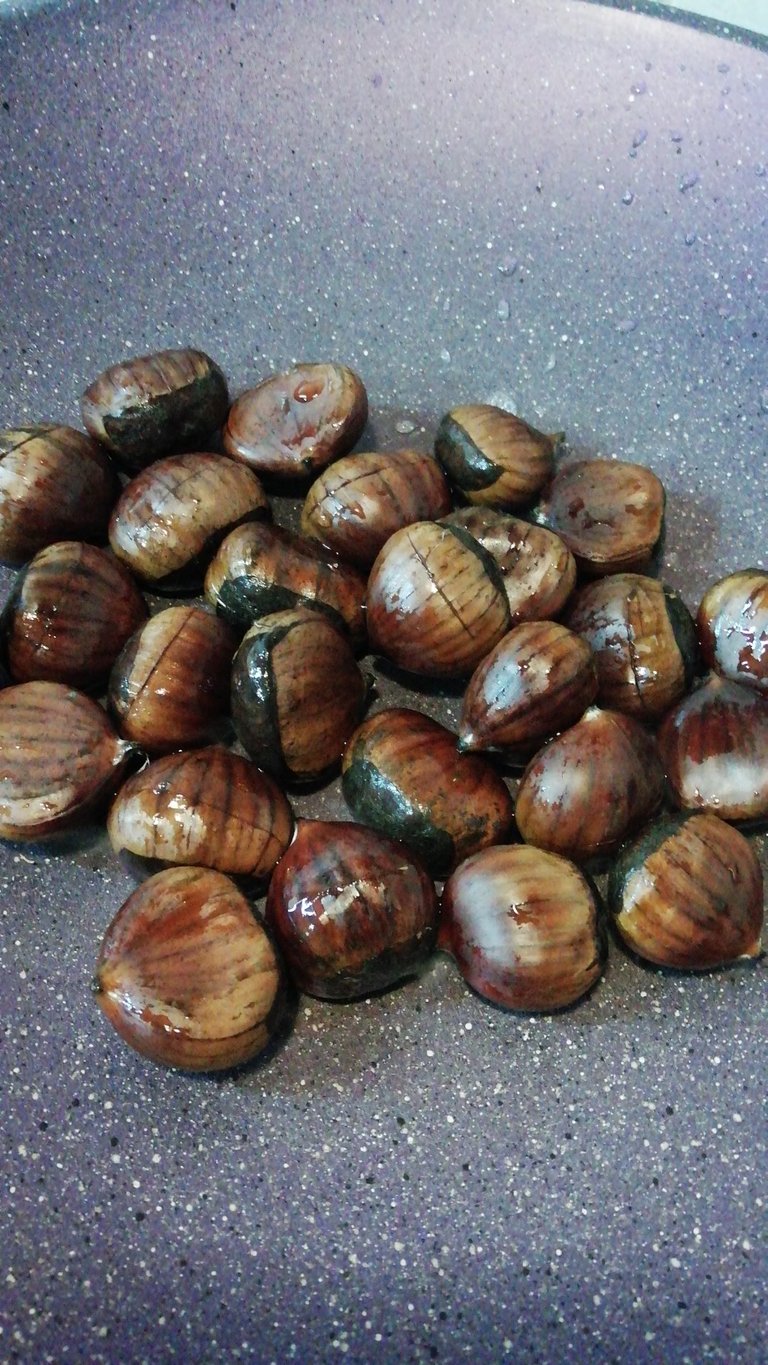 (EN) After eating our meal, we decided to make chestnuts. It becomes a very tasty snack with beer. While we were drinking our beer, thunder started and we went out to the balcony.
(TR) Yemeğimizi yedikten sonra kestane yapmaya karar verdik. Bira ile birlikte çok lezzetli bir çerez oluyor. Biramızı içerken gök gürültüsü başladı ve balkona çıktık.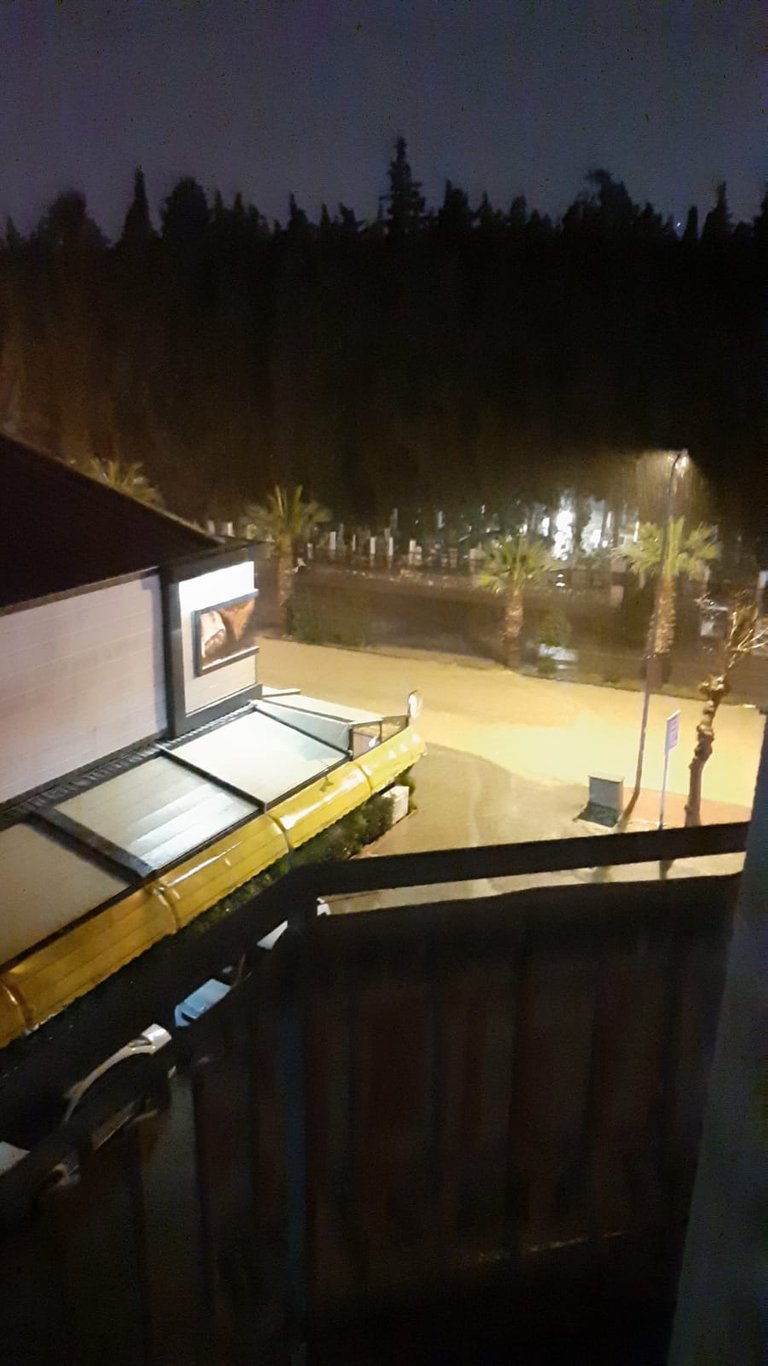 (EN) It rained for about 1 hour and as you can see in the picture, everywhere was a lake. :) Thank you very much for reading. Thanks for your support. See you in my new stories. Bye now. :)
(TR) Yaklaşık 1 saat yağmur yağdı ve resimde gördüğünüz gibi heryer göl oldu. :) Okuduğunuz için çok teşekkür ederim. Destekleriniz için teşekkürler. Yeni hikayelerimde görüşmek üzere. Şimdilik hoşçakalın. :)