(EN) Hello Hive Family. I just came from outside and I wanted to share this puzzle with you. The image belongs to Venice, İtaly. It really looks like a beautiful place. I'm a little tired and I want you to make a 90-piece puzzle and rest. :)
(TR) Merhaba Hive Ailesi. Dışarıdan yeni geldim ve sizlere bu puzzle ı paylaşmak istedim. Resim İtalya'ın Venedik şehirine ait. Gerçekten yüzel bir yere benziyor. Biraz yorgunum ve sizlere 90 parçalık bir puzzle yapıp dinlenmek istiyorum. :)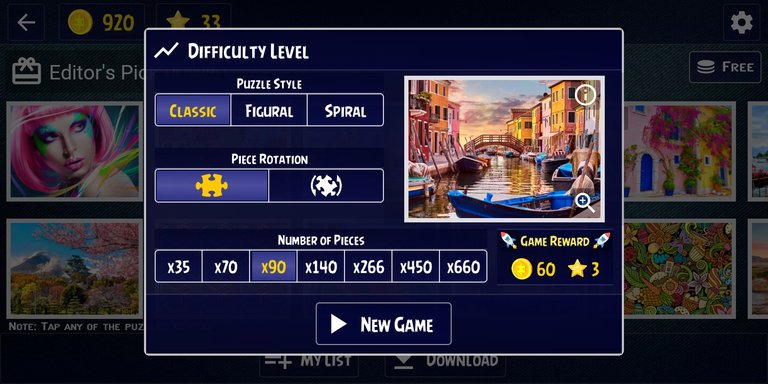 (EN) The puzzle has the features you see in the picture. 90 pieces and a classic puzzle.
(TR) Puzzle, resimde gördüğünüz özelliklere sahip. 90 parça ve klasik bir puzzle.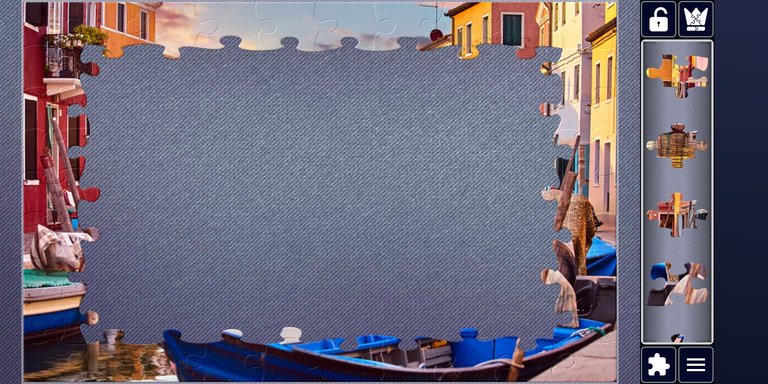 (EN) As always, I make the edge portions of the puzzle first. Because I can continue more easily.
(TR) Her zamanki gibi puzzle'ın önce kenarı kısımlarını yapıyorum. Çünkü daha kolay devam edebiliyorum.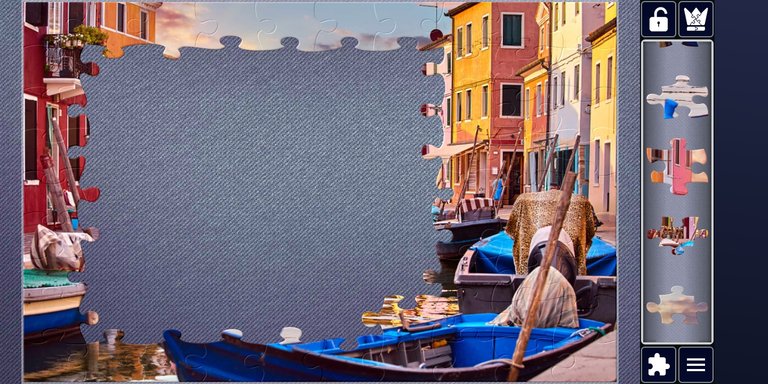 (EN) After the edge ends, I go to the inner parts. I decided to make this puzzle mixed.
(TR) Kenarı kısımlar bittikten sonra iç kısımlara geçiyorum. Bu puzzleı karışık olarak yapmaya karar verdim.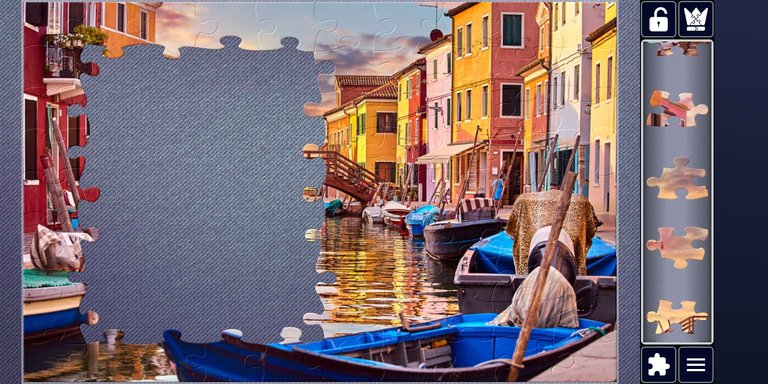 (EN) As each piece of the puzzle was replaced, the picture began to appear. The picture began to look better. :)
(TR) Puzzleın her parçası yerine koyuldulça resim ortaya çıkmaya başladı. Resim daha iyi görünmeye başladı. :)
(EN) The picture is completed after each piece is replaced. Thank you for reading. If you want to see my other posts, please visit my profile. Thanks for your supports.
(TR) Her parça yerine koyulduktan sonra resim tamamlanıyor. Okuduğunuz için teşekkür ediyorum. Diğer postlarımı görmek istiyorsanız, Lütfen profilimi ziyaret ediniz. Destekleriniz için teşekkürler.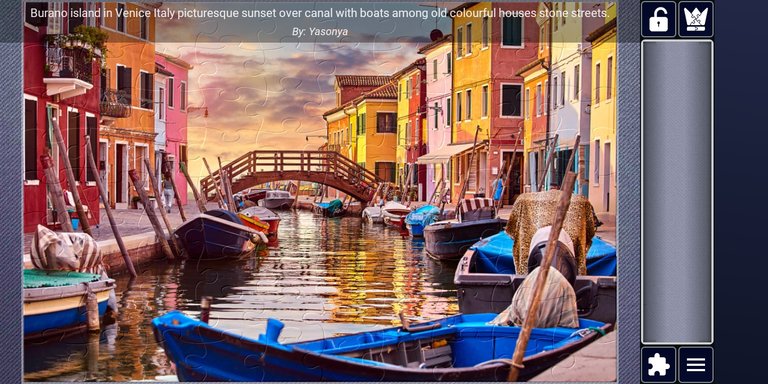 İmage Source;
https://play.google.com/store/apps/details?id=tek.games.net.jigsawpuzzle
All images taken on Google Play App
Thanks for Reading and Supports.