Spanish
---
Hola mi queridos Hivers♡ estoy muy emocionada porque ya estamos llegando a mi época favorita del año, y es la Navidad. La navidad para mí es familia, es compartir junto a nuestros seres queridos, es pan de jamón, hallacas, uvas, ponche, fuegos artificiales, deseos, ropa nueva y algunas prendas amarillas, lagrimas de felicidad y tristeza, algún tío ebrio jaja y mucho más. Así logró definir la navidad porque es un carrusel de sentimientos que aflora en esta época para muchos de nosotros.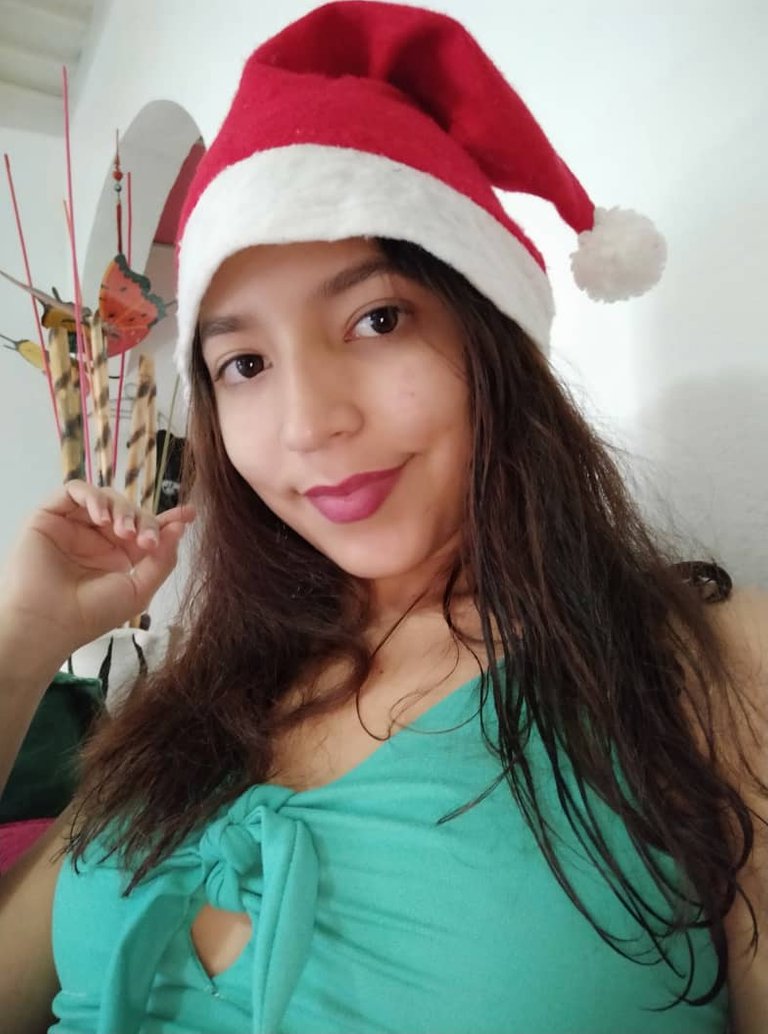 Es por eso que hoy he decidido traer esta iniciativa para ustedes, quiero que me cuenten cuáles serían esos tres deseos para navidad, algunos dicen que si divulgamos nuestro deseo jamás se cumplirá, pero yo creo que es cuestión de fé y paciencia. Además ¿Que pasaría si algunos tenemos deseos en común? Sería genial coincidir con algunos de nuestros 3 deseos. Les contaré cuales son mis tres deseos.
Mi mayor deseo para navidad es tener a mí familia unida, sana y completa por mucho tiempo, como les decía navidad es importante pero mi familia hace de esa época un mes importante para mí, si alguna me faltara mi felicidad no sería completa.

Deseo que mi país mejore, me agota y me entristece ver como decae cada día, y los que vivimos Venezuela saben de lo que hablo, es difícil salir adelante, es por eso que mi deseo es que Venezuela salga de esta situación, poder ser libres y tener oportunidades de trabajo y estudio, y sobretodo que mis familiares regresen del extranjero, donde los cumpleaños y año nuevo no sean a través de la pantalla de nuestros celulares, poder abrazarlos y tenerlos de frente.

Mi tercer deseo es que disminuya la pobreza mundial, me parte el alma ver a niños en televisión en estado de desnutrición junto a sus familiares, y por supuesto la erradicación de la pandemia en el mundo (Aunque ya es mi cuarto deseos, me excedi).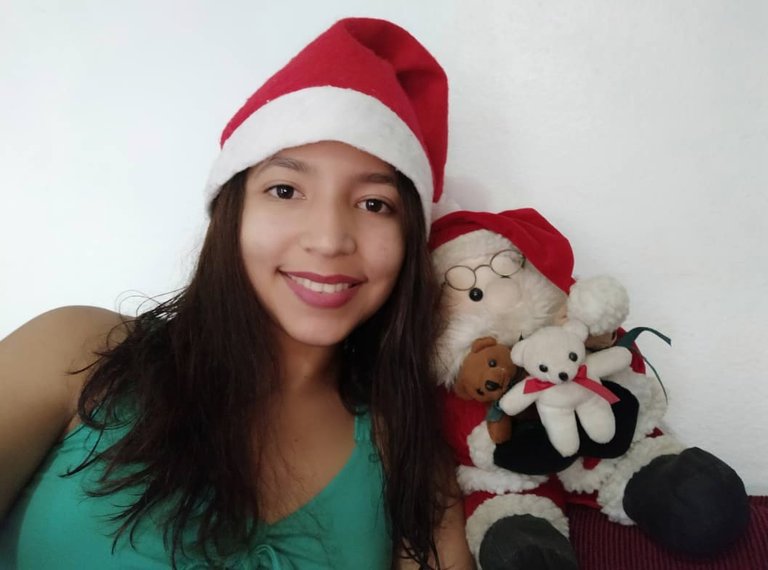 Esos serían mis tres deseos para navidad y así darle un buen comienzo al año 2021. Muchas gracias por leerme, cuento con tu participación en mi iniciativa♡, agradecería mucho si me mencionas en tu publicación y reblogueas esta publicación para que la iniciativa pueda llegar a más usuarios. Estaré esperando por tu participación. Un abrazo.
Invito a participar a @fdar19 @lolysacc @lqch @anthony2019 @rafabvr @aurodivys @joheredia @ambarvegas @josehany @rubc @ciresophen @marytp20 @bea23 @marless @abrham03 @memes777 @sofiaquino98 @sugarelys @zuly63 @lililuki y todos los que quieran unirse.
English
---
Hello my dear Hivers ♡ I am very excited because we are already reaching my favorite time of the year, and it is Christmas. Christmas for me is family, it is sharing with our loved ones, it is ham bread, Hallas, grapes, punch, fireworks, wishes, new clothes and some yellow clothes, tears of happiness and sadness, some drunk uncle haha ​​and a lot more. This is how he managed to define Christmas because it is a carousel of feelings that emerges at this time for many of us.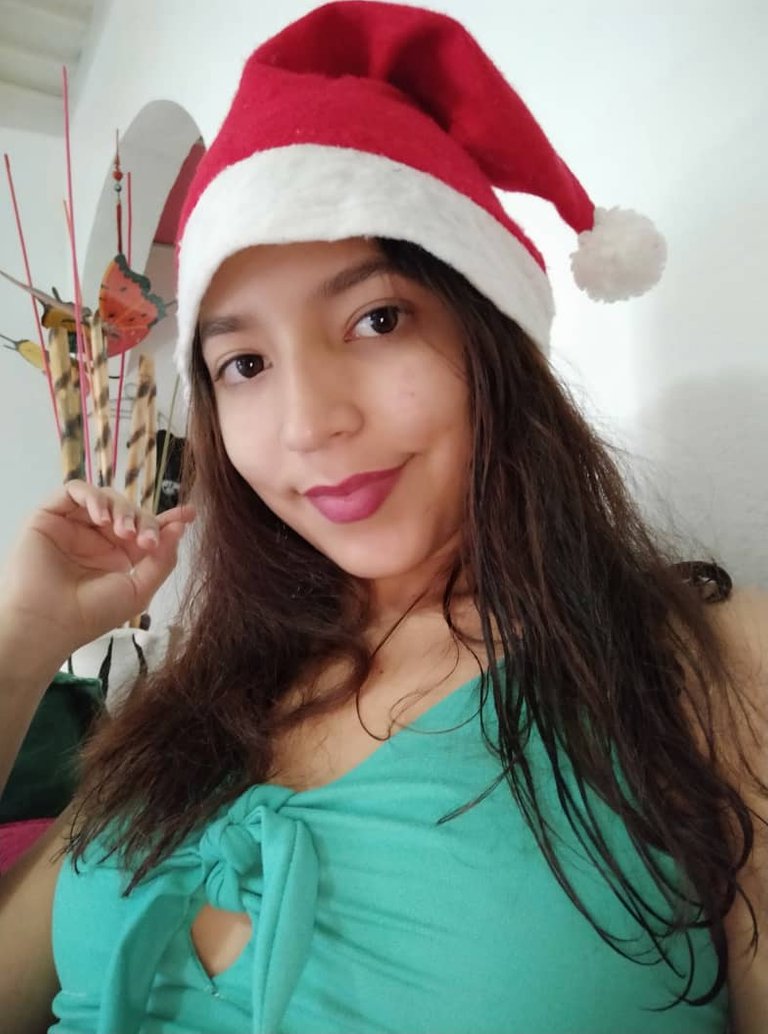 That is why today I have decided to bring this initiative to you, I want you to tell me the results of those three wishes for Christmas, some say that if we divulge our wish it will never be fulfilled, but I think it is a matter of faith and patience. Also, what if some of us have common wishes? It would be great to match some of our 3 wishes. I will tell you what my three wishes are.
My greatest wish for Christmas is to have my family united, healthy and complete for a long time, as I said Christmas is important but my family makes that time an important month for me, if any of them were missing my happiness would not be complete.

I want my country to improve, it exhausts me and it saddens me to see how it declines every day, and those of us who live in Venezuela know what I am talking about, it is difficult to get ahead, that is why my wish is for Venezuela to get out of this situation. be free and have work and study opportunities, and above all that my relatives return from abroad, where birthdays and the New Year are not through the screen of our cell phones, to be able to hug them and have them face to face.

My third wish is to reduce world poverty, it breaks my soul to see children on television in a state of malnutrition with their families, and of course the eradication of the pandemic in the world (Although it is already my fourth wish, I exceeded).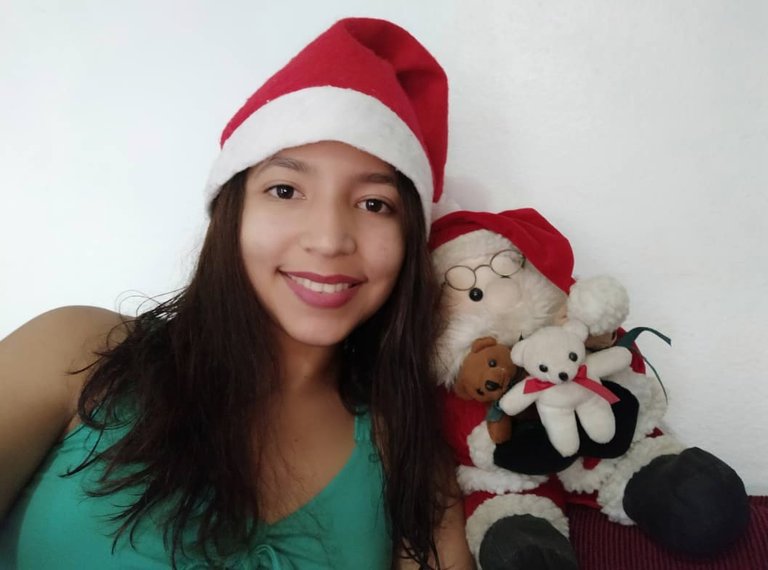 Those are my three wishes for Christmas and thus give a good start to the year 2021. Thank you very much for reading me, I count on your participation in my initiative ♡, I would be very grateful if you mention me in your publication and share this publication so that the initiative can reach more users. I will be waiting for your participation. A hug.
I invite to participate @fdar19 @lolysacc @lqch @anthony2019 @rafabvr @aurodivys @joheredia @ambarvegas @josehany @rubc @ciresophen @marytp20 @bea23 @marless @abrham03 @memes777 @sofiaquino98 @sugarelys @lililuki and everyone.

Imágenes editadas con Picsart, tomadas con Samsung Galaxy A10.
Images edited with Picsart, taken with Samsung Galaxy A10.
Text translated with Google Translate

---
Muchas gracias por llegar hasta aquí y leer mi post, besos y abrazos 🤍

Thank you very much for coming here and reading my post, kisses and hugs 🤍