SUPER LONG QUEUE VEGETARIAN MEEHUN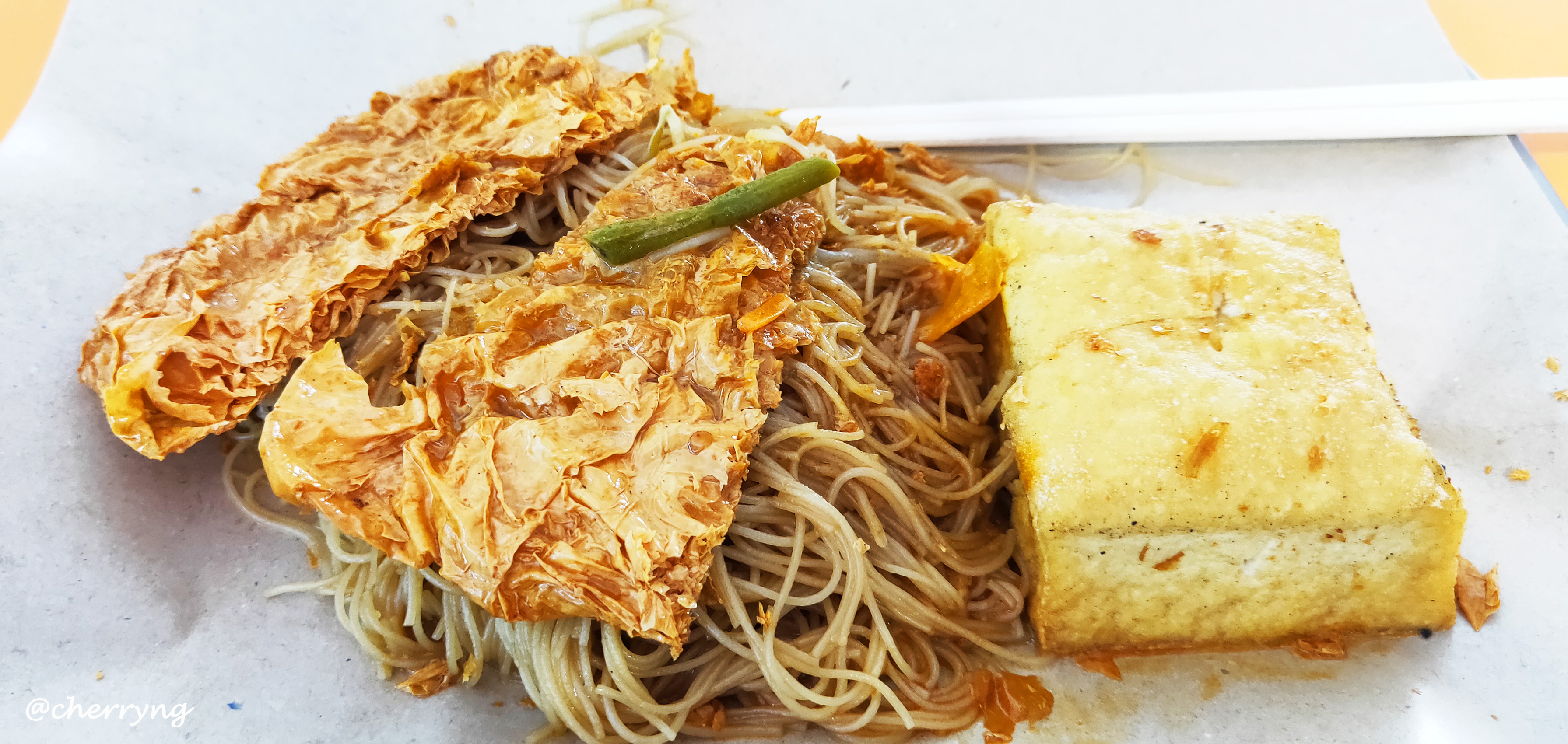 Hello, happy weekend to everybody, how is your day?
Many shops and restaurants are reopened and resumed after government announcement in June. After 2 months of city locked down, everybody stayed at home either cooking or take away from restaurants.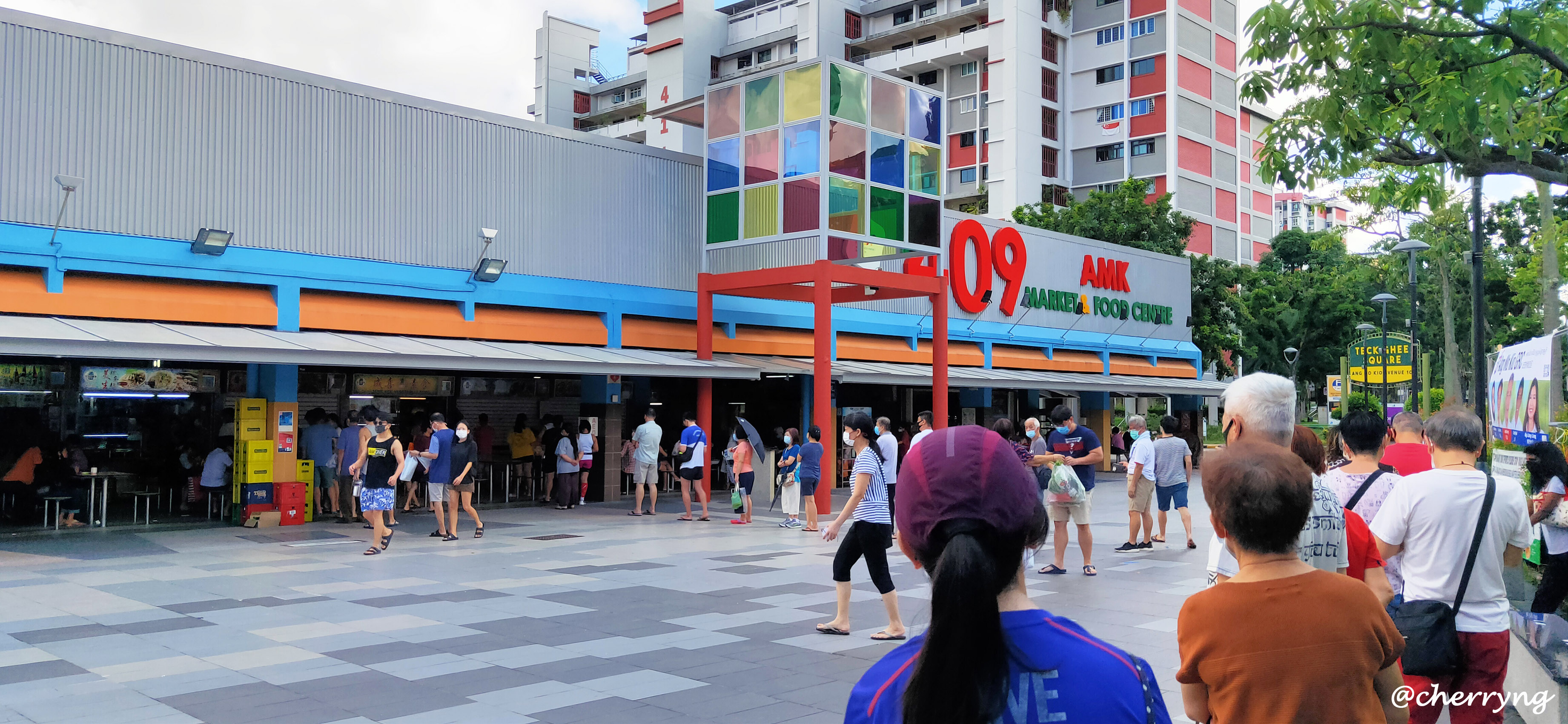 Last week, I was went to nearby hawker center for morning breakfast. We decided to take the famous vegetarian meehun in this hawker center.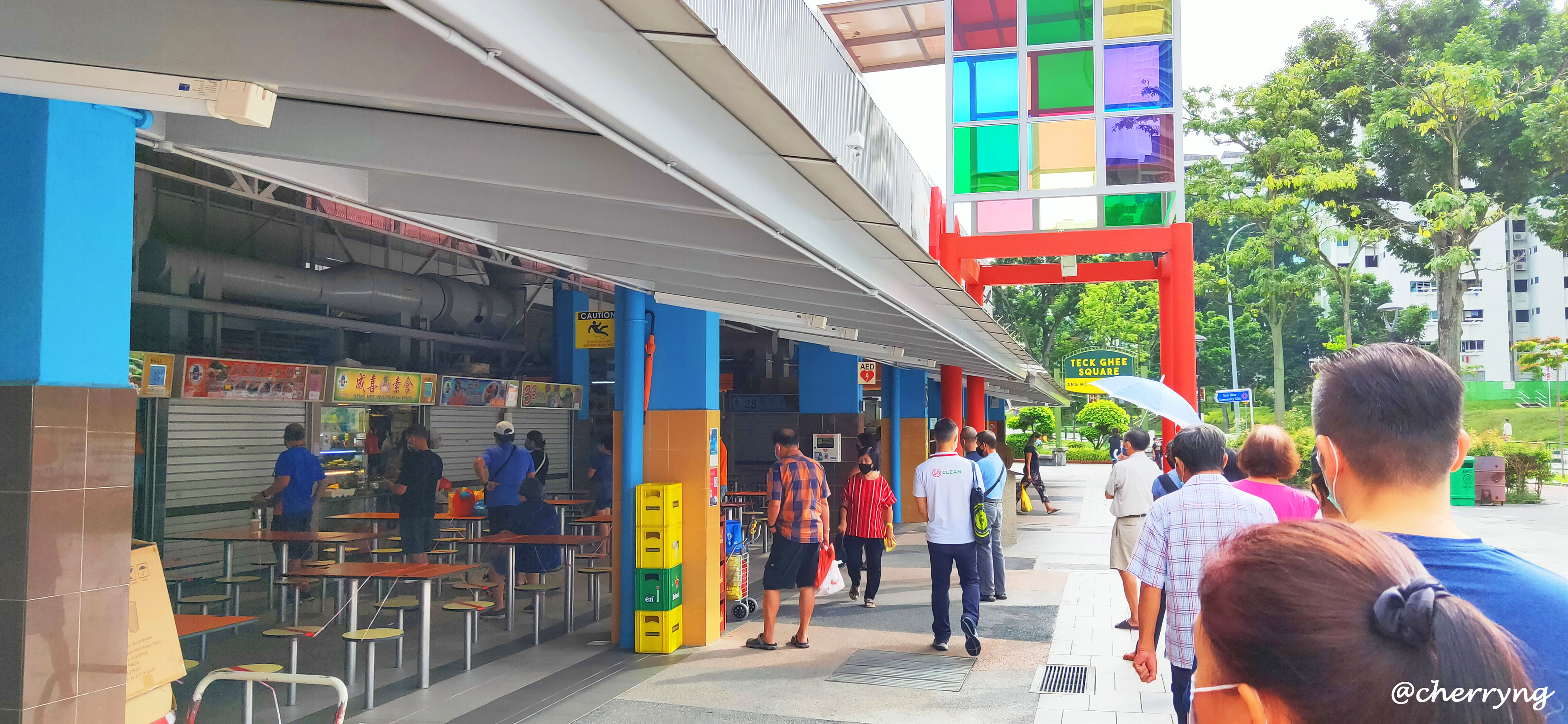 Once we reached, there were a super long queue for this vegetarian meehun. The queue was extended to the bus stop next to the main road. Some people even queued under the hot sun.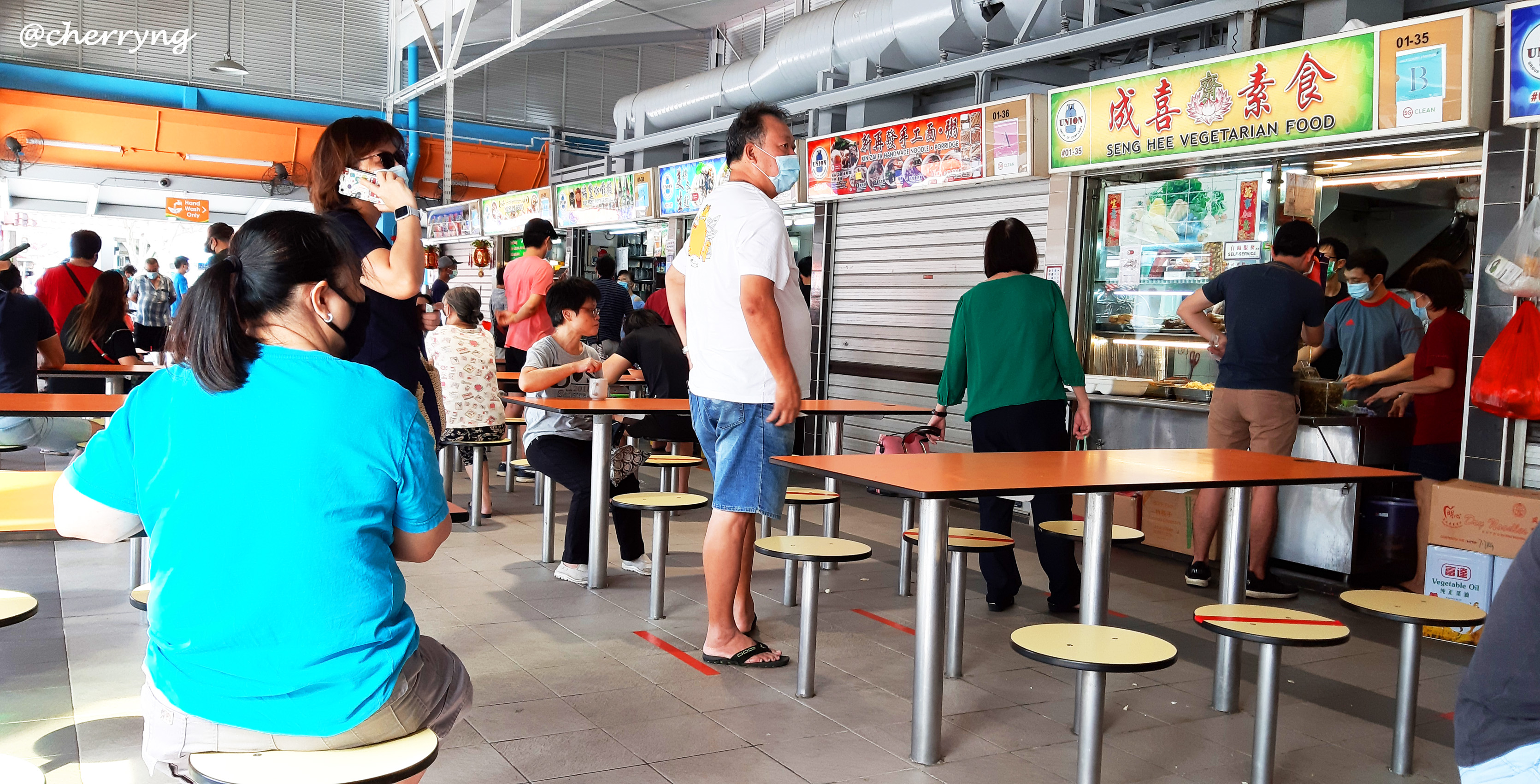 Because of Covid-19 safety measure, the floor is marked with red line with 1 metre distancing. Everybody has to be follow the red line distancing for queuing. The seating in the hawker center were highlighted with red line as well to keep 1 metre distancing while dining in the hawker center.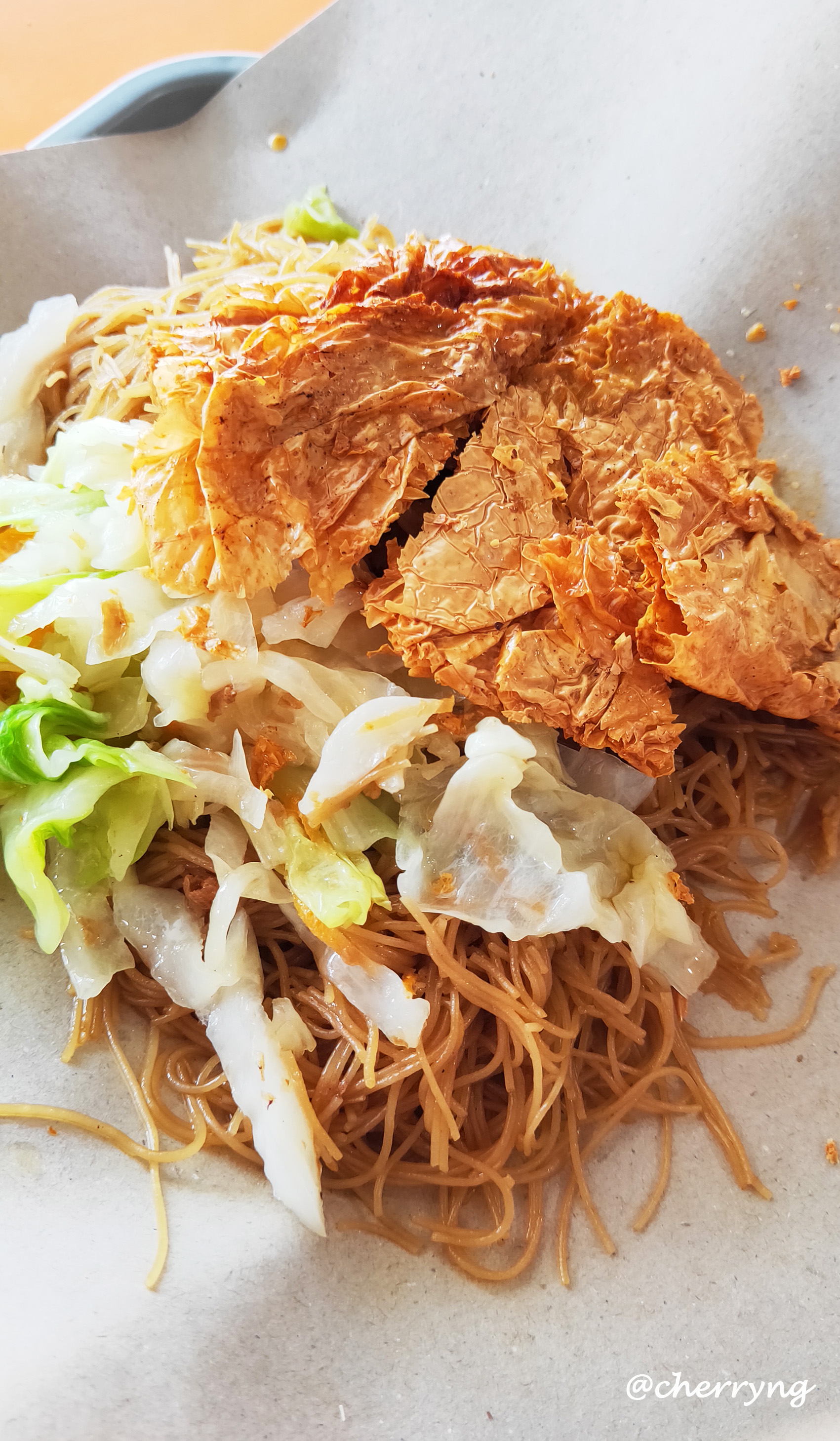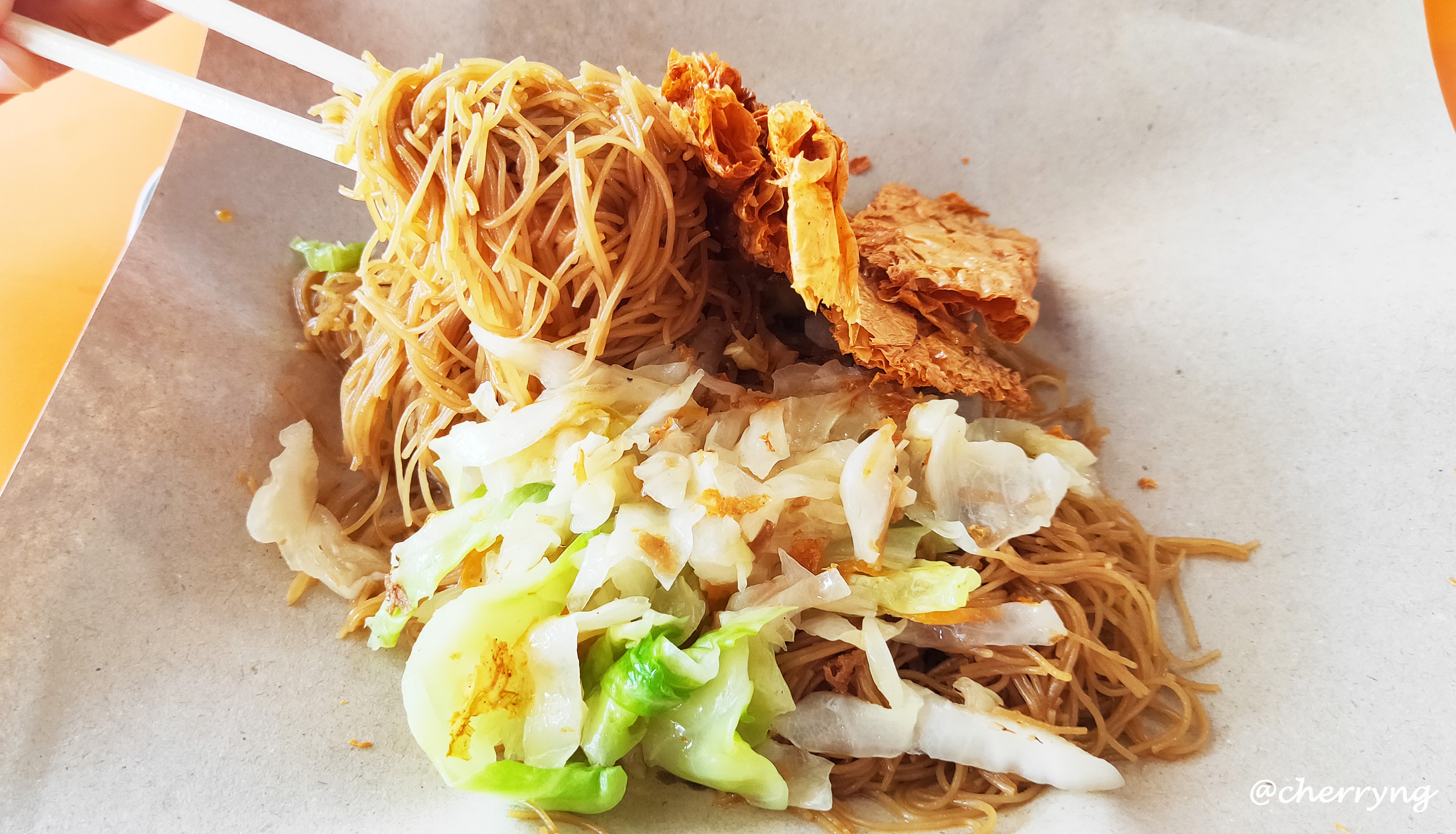 Let's see what we had ordered:
Vegetarian Meehun with cabbage and fried bean curds cost S$2.00. Maybe the meehun looks normal, nothing special, but the taste is very yummy.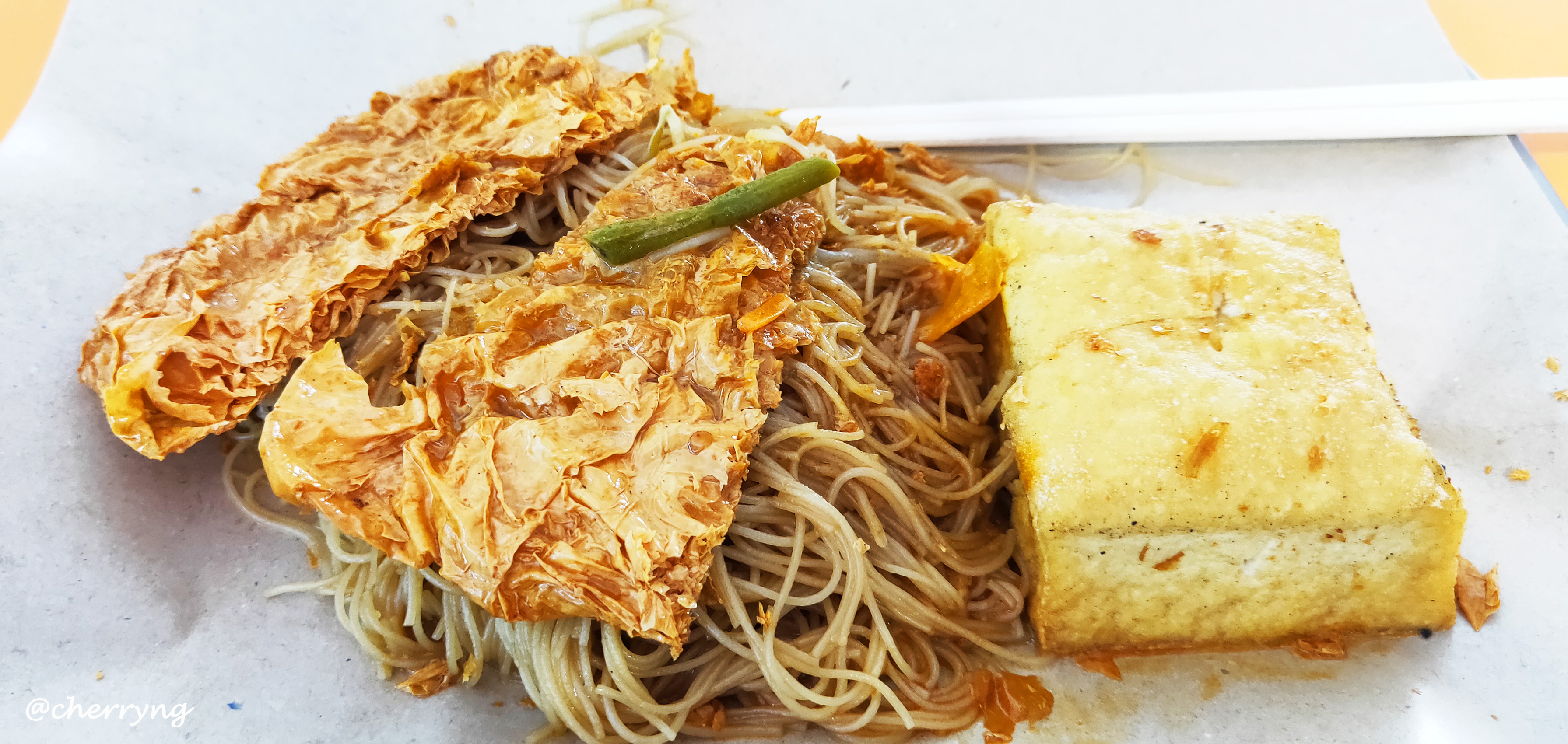 Secondly, we ordered vegetarian meehun with fried tofu and beancurds cost S$2.30. The fried tofu is super juicy, highly recommend to friends who like to try vegetarian meehun in Singapore.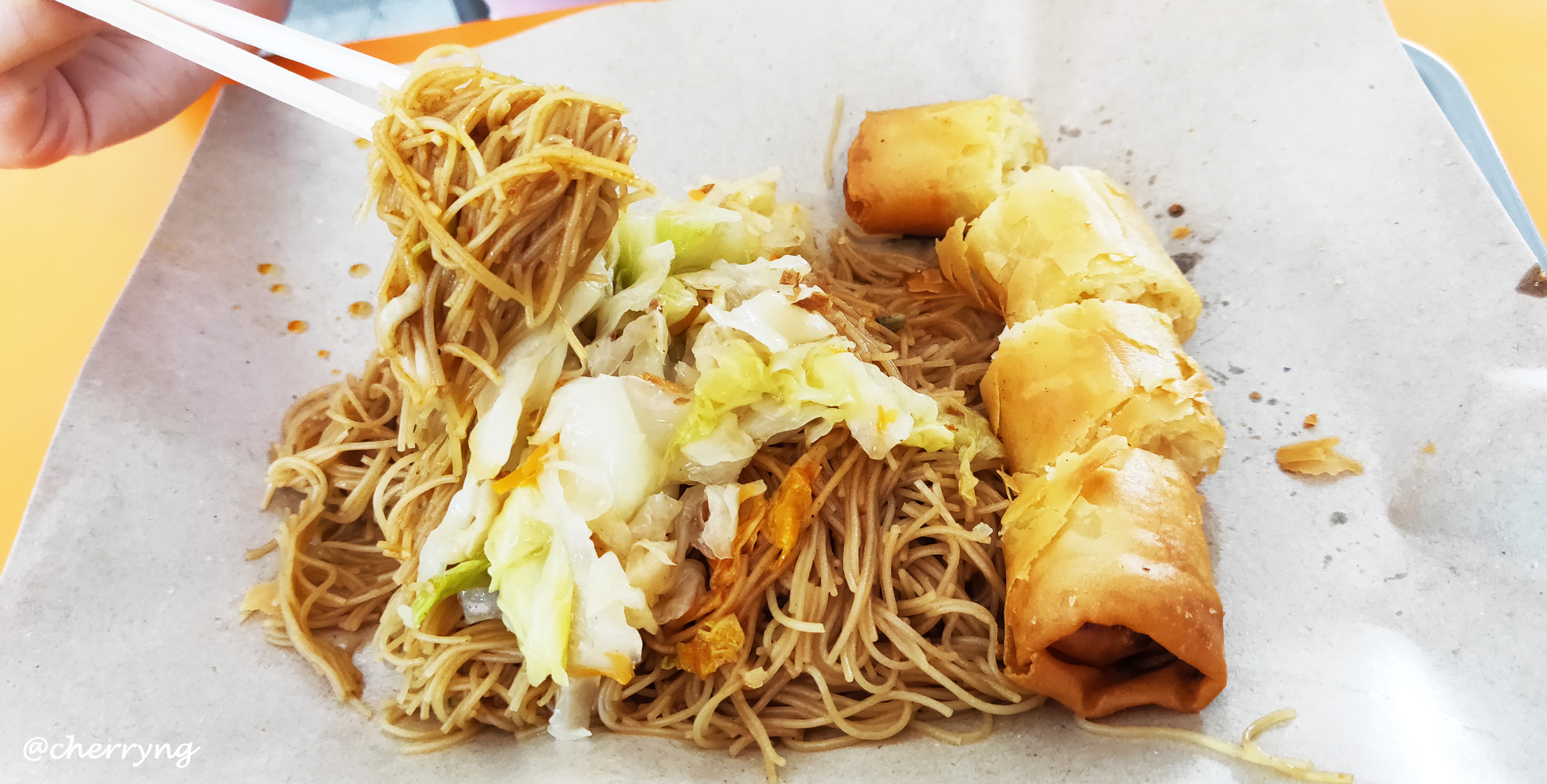 Thirdly, we ordered vegetarian meehun with cabbage and fried spring rolls cost S$2.80. For me the fried spring roll taste so~so only.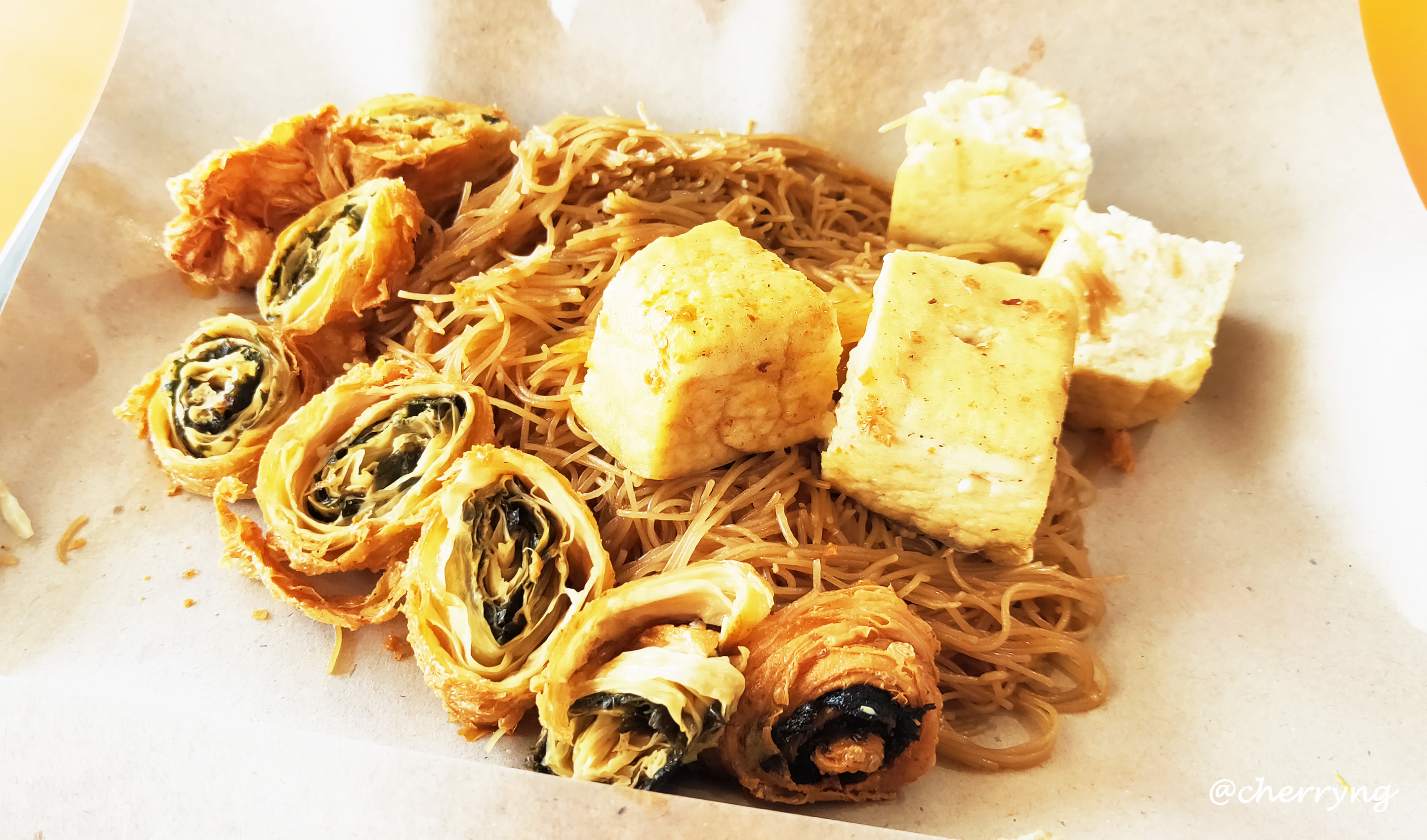 Lastly is vegetarian meehun with fried seaweed roll and tofu cost S$3.20. The fried seaweed roll is bit oily and not appetising.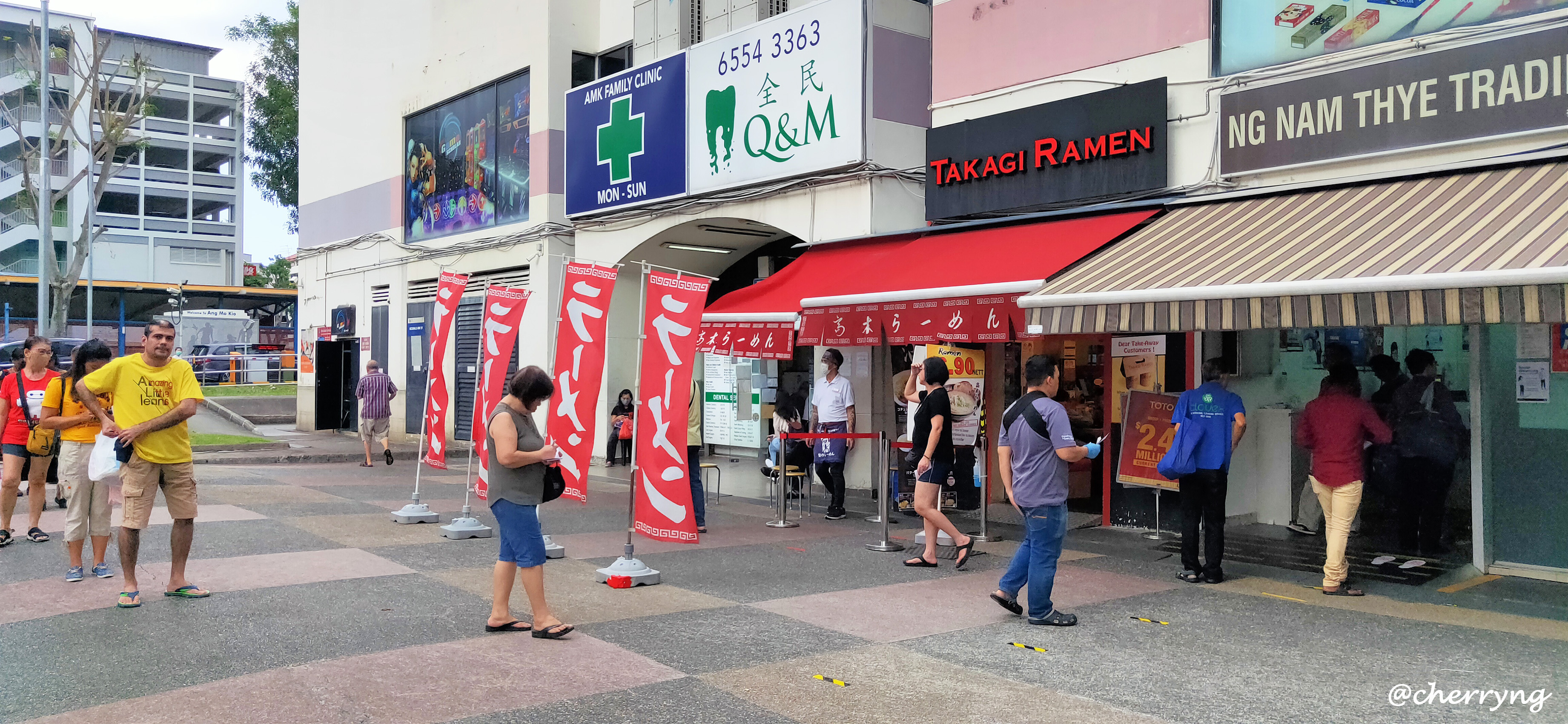 Nowadays wherever we go, we have to wear face mask and keep social distancing at least 1 meter with others.
Hope you are always safe and healthy.
Have a nice weekend! Thank you.
---
---