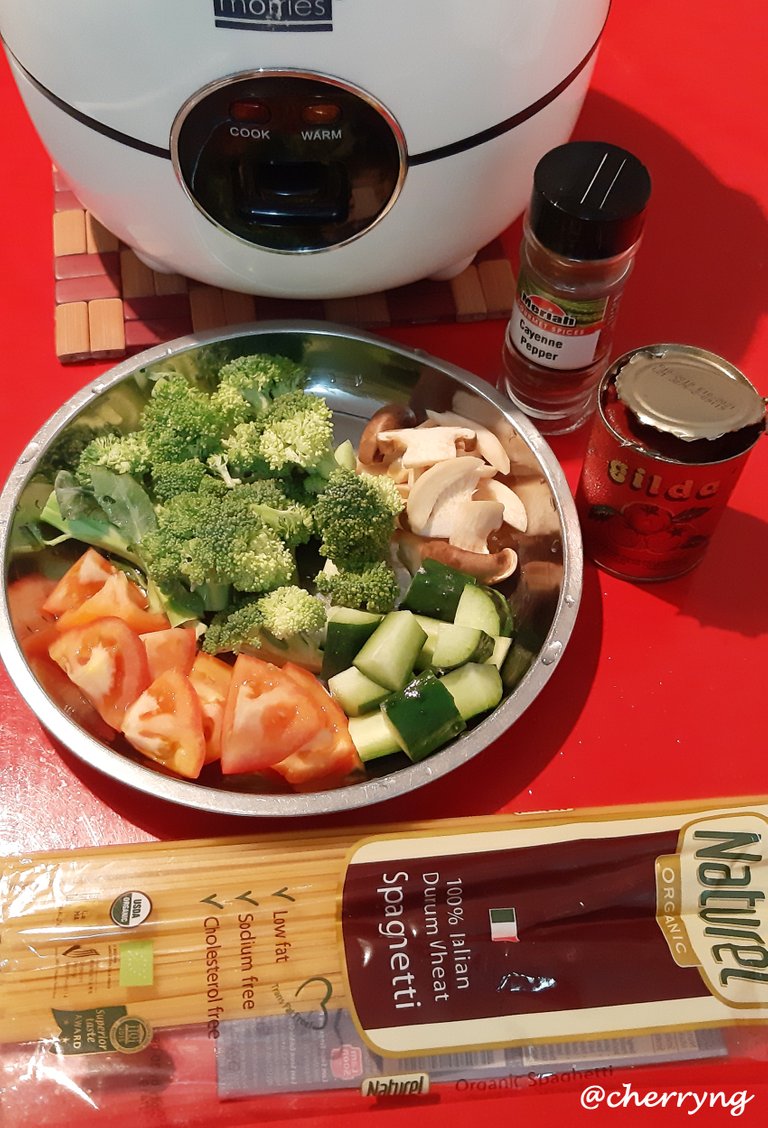 Hello, how are you getting on?
Currently, most of the shops, restaurants and public facilities are resume and back to work. But office staffs are encouraged to continue work from home, to reduce the crowd in the public transport especially during peak hours.
Yesterday I went to supermarket to buy some vegetables and mushrooms to top up stocks in my fridge.
Just now I cooked a vegan tomato pasta for my lunch. Let me share with you the recipe of vegan tomato spaghetti.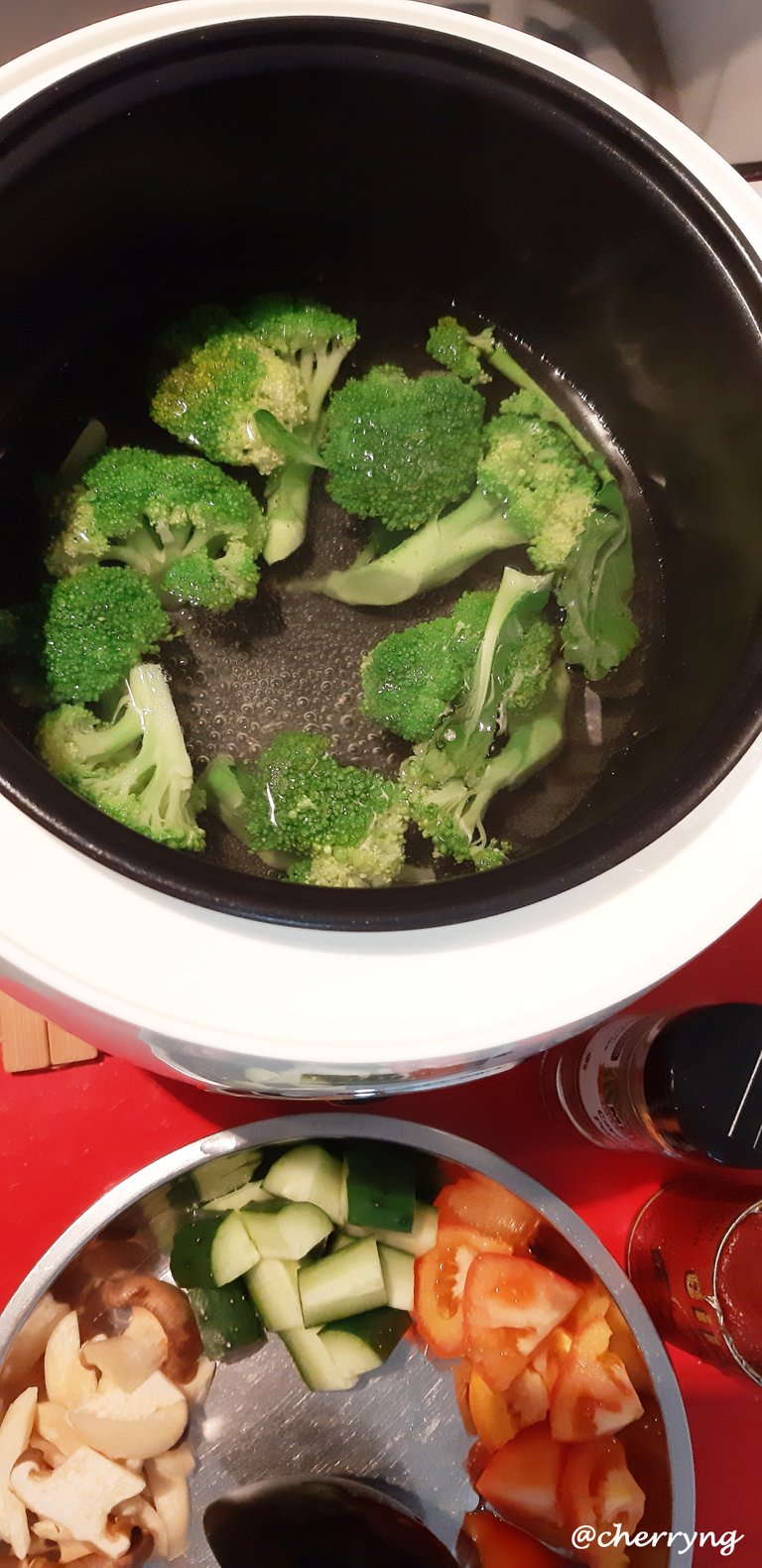 My ingredients are broccoli, tomatoes, Japanese cucumbers, King oyster mushrooms, tomato paste, spaghetti, salt, and chili powder.
Firstly, rinse well all the vegetables and mushrooms. Then put in broccoli in the boiled water to cook about 3 minutes. Then scoop up the broccoli and put in spaghetti to cook for 5 minutes.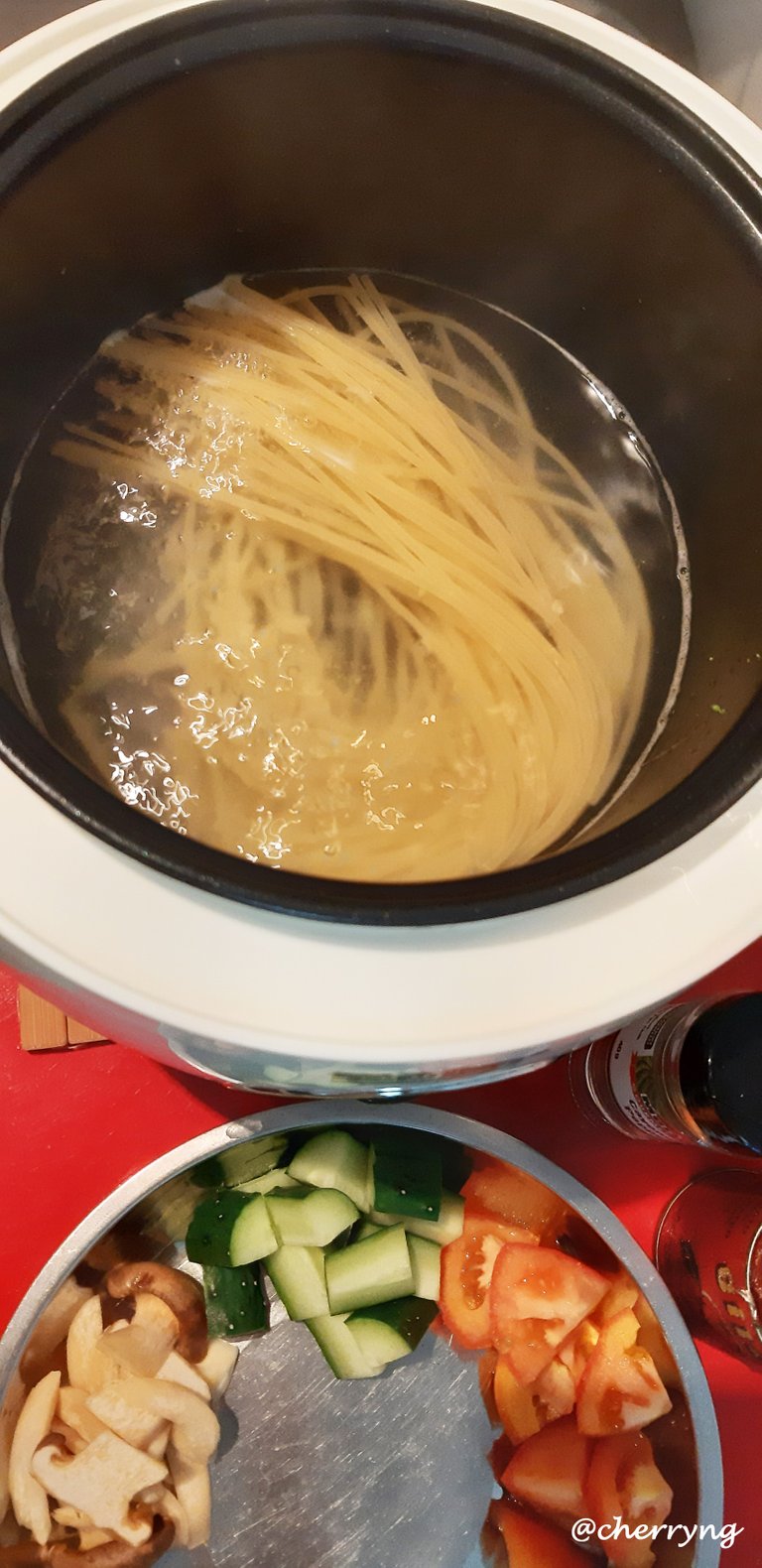 After 5 minutes, add in King oyster mushrooms, tomato paste, salt and tomatoes for continue cook for 3 minutes.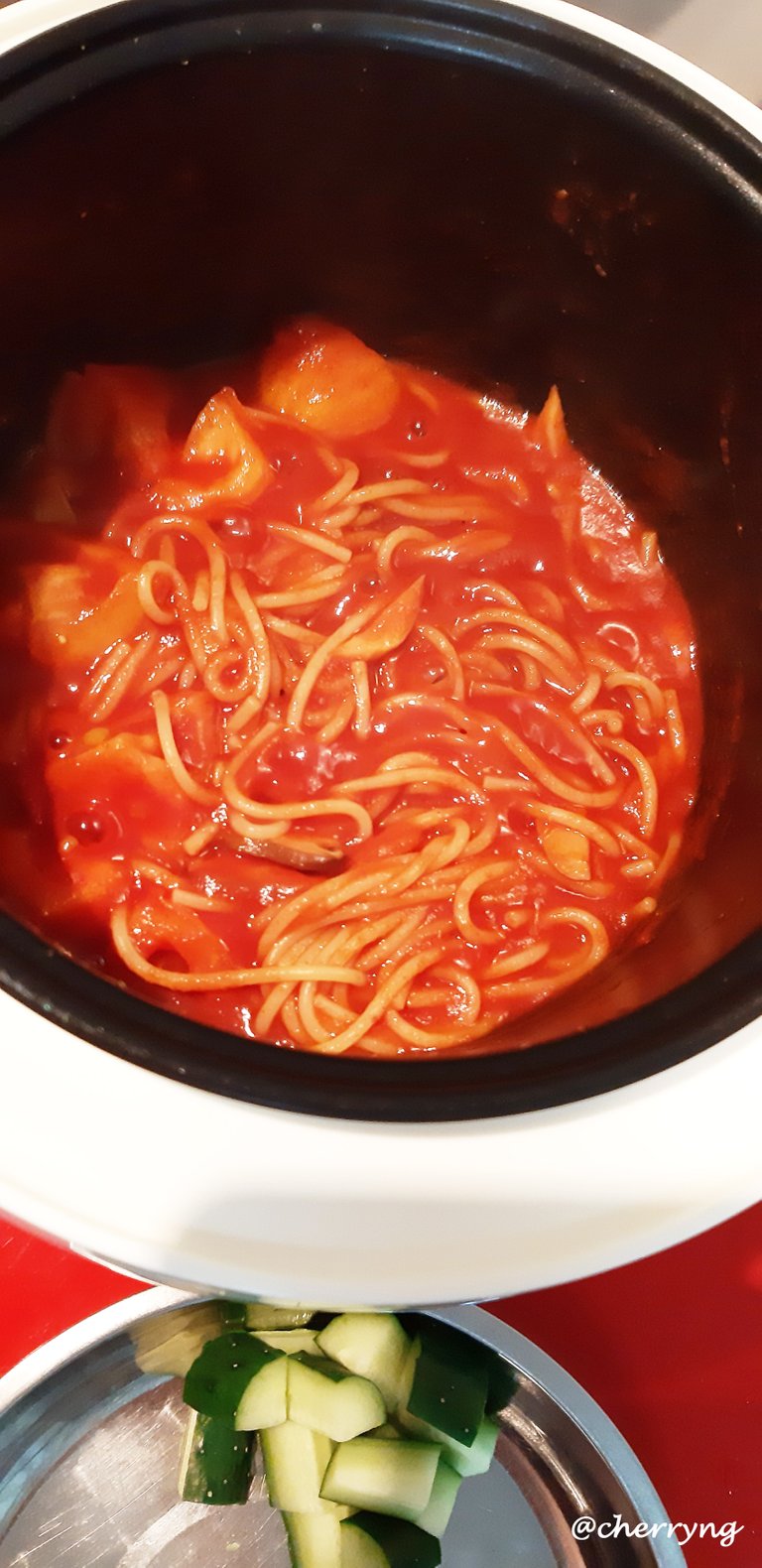 After 3 minutes, put in Japanese cucumbers and then add some chili powder. Then the vegan tomato spaghetti is ready to serve.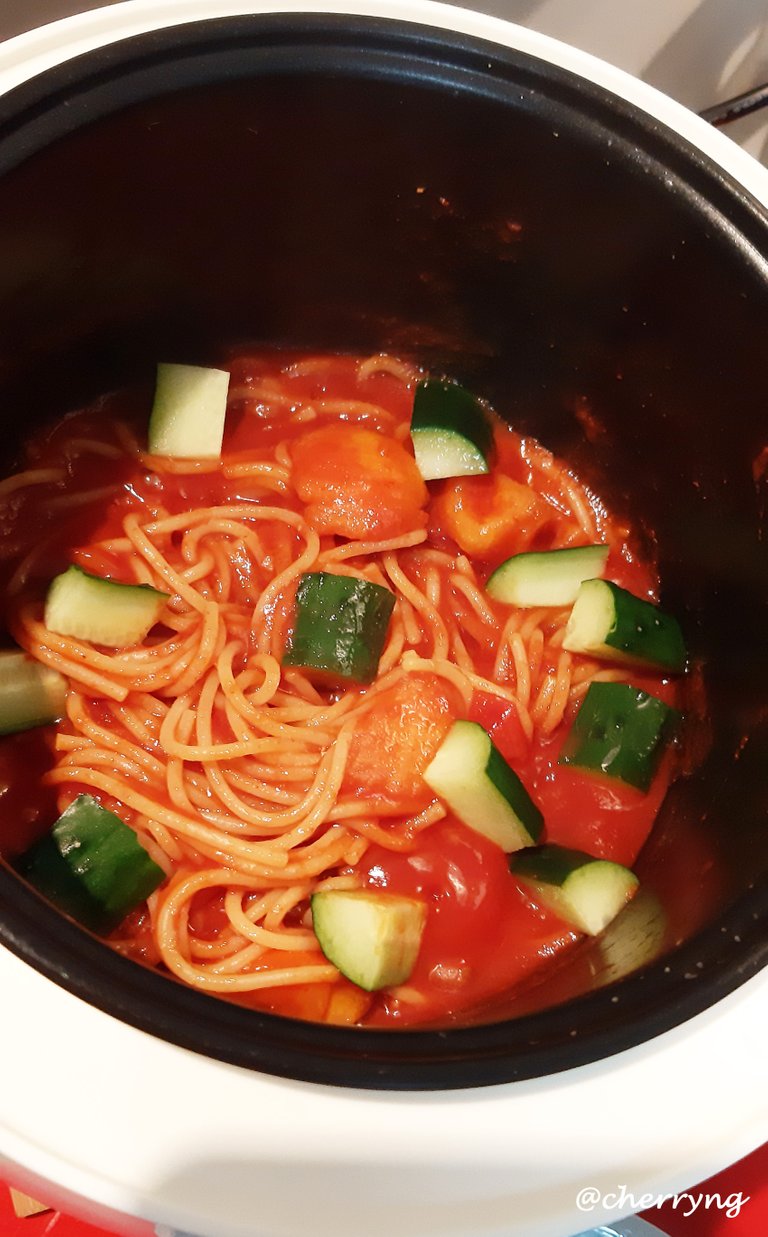 This is an easy way to prepare my lunch during work from home. It is healthy and simple. Hope you like it.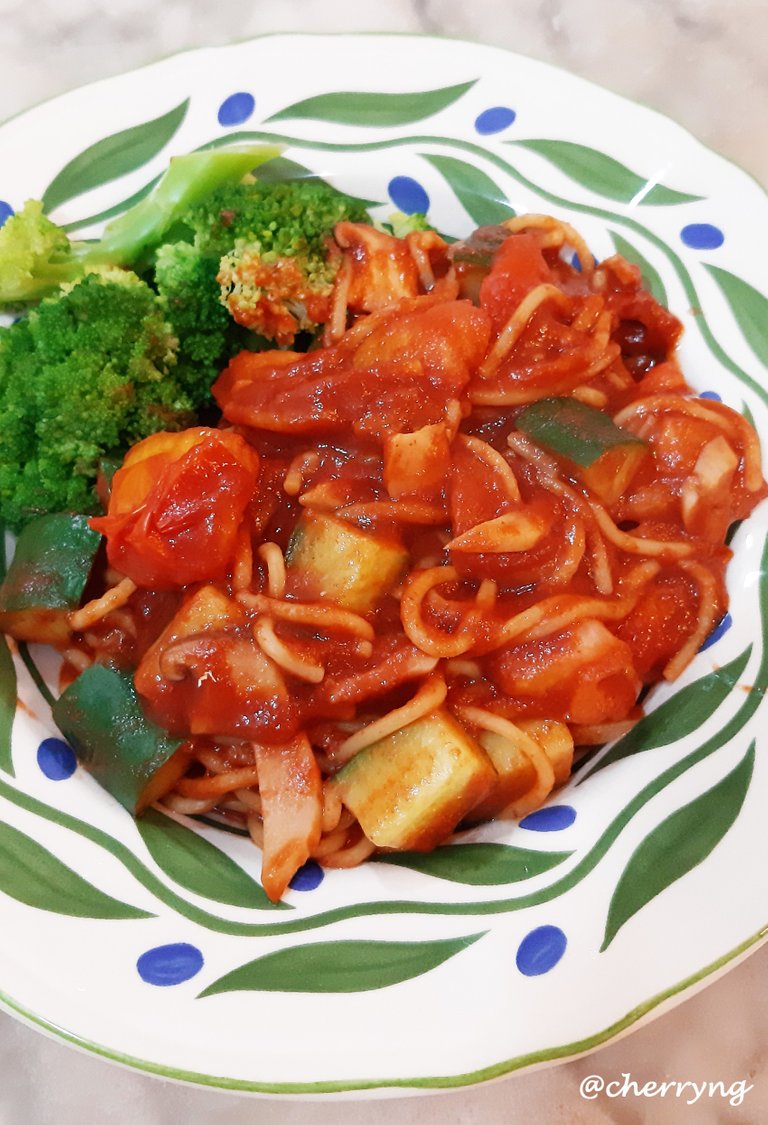 May you have an enjoyable week ahead. Stay safe and healthy always. Take care.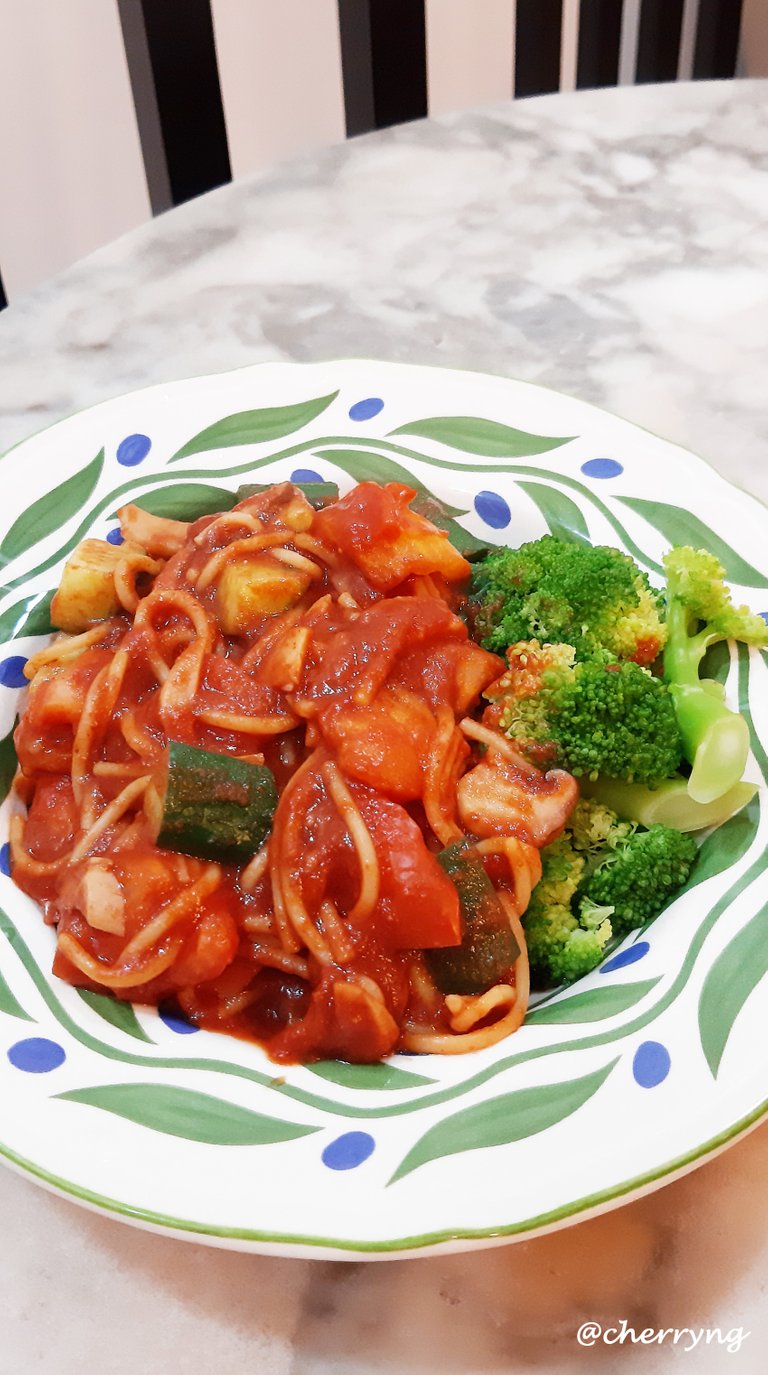 目前,大多数的商店,餐厅和公共设施都恢复营业。但是政府鼓励企业让员工在家办公,以减少公共交通拥挤情况发生。
昨天我去了超市买了一些蔬菜和蘑菇,以补充冰箱的存货。
刚才我在午餐时煮了纯素番茄意大利面。让我和你们分享一道美味的番茄意大利面。
这道意大利面只需要三十分钟的时间来准备。在百忙之中,相信你也能吃到自己亲手煮的健康,美味的素食餐。