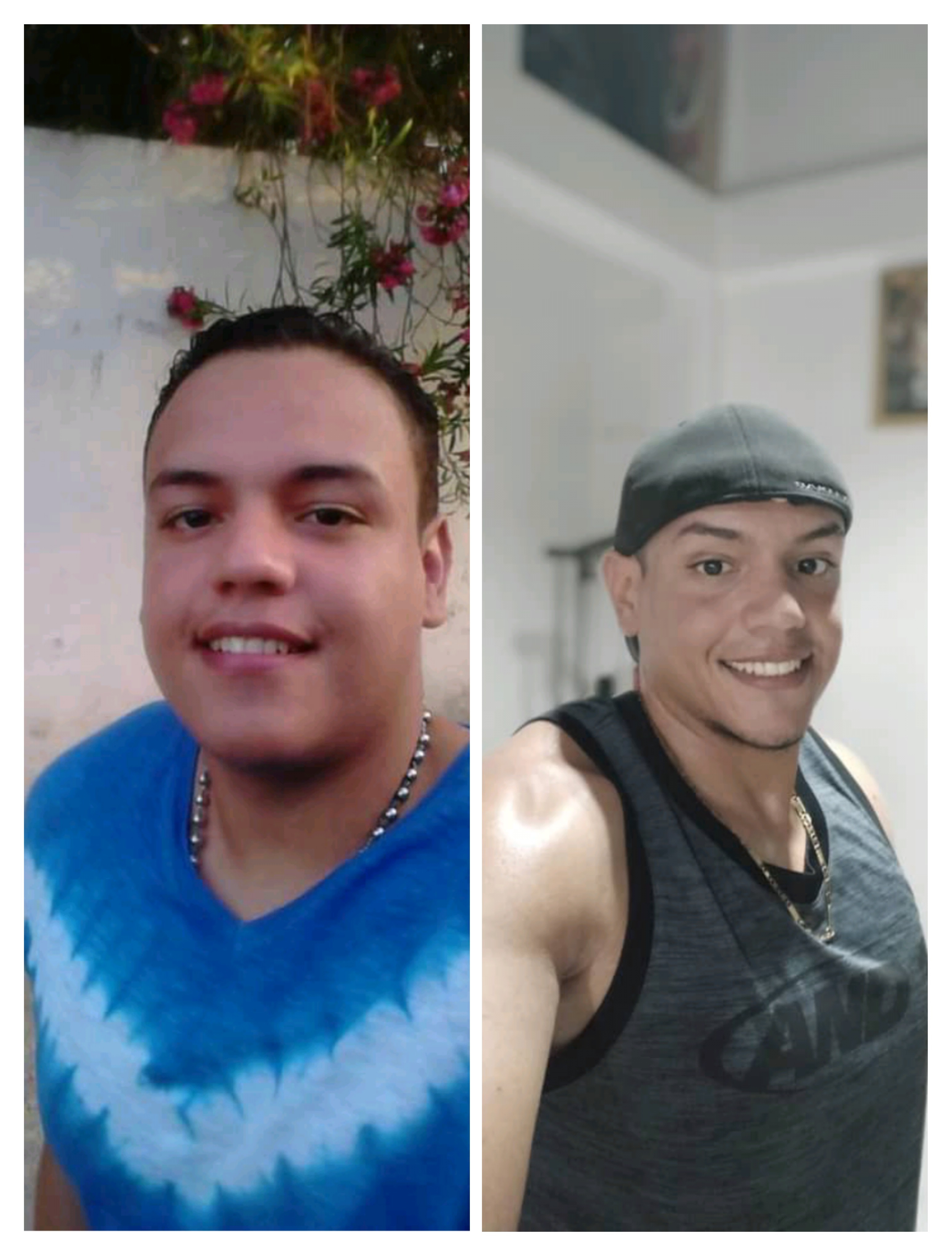 Hola a toda la comunidad de #hive en esta oportunidad me uno a esta iniciativa de la amiga @canelarecetas para ver cómo hemos cambiado en 10 años.
Hello to all the #hive community in this opportunity I join this initiative of the friend @canelarecetas to see how we have changed in 10 years.
Sin duda recordar es vivir, hace 10 años físicamente estaba más gordo y por supuesto más joven, pero tenía una vida muy poco saludable, ya que yo comía comida chatarra todos los días, salía a fiestas todos los fines de semana, amanecía y esos hábitos más adelante me iban a pasar factura.
Undoubtedly remembering is living, 10 years ago I was physically fatter and of course younger, but I had a very unhealthy life, since I ate junk food every day, went out to parties every weekend, dawned and those habits later on were going to take their toll on me.
Actualmente tengo 33 años, la semana que viene cumplo 34 y me alegro que muchas personas todavía me digan que me ven más joven y es que he cambiado mi estilo de vida porque lo que estaba haciendo hace 10 años me estaba afectando.
I am currently 33 years old, next week I will be 34 and I am glad that many people still tell me that they see me younger and it is because I have changed my lifestyle because what I was doing 10 years ago was affecting me.
Hago ejercicios regularmente, ahorita me enfoco más en trabajar tengo una vida tranquila para mí ahorita la diversión no es una fiesta sino pasar tiempo con mi familia, estar viendo una película en casa y ya tomar bebidas alcohólicas ni me provoca, así que estoy muy feliz de lo que soy actualmente.
I exercise regularly, now I focus more on working, I have a quiet life, for me now the fun is not a party but spending time with my family, watching a movie at home and drinking alcoholic beverages does not provoke me, so I am very happy with what I am now.
Todavía me falta camino por recorrer y solo pido salud para cumplir mis objetivos, hace 10 años también era alegre pero no estaba muy consciente ni maduro como lo estoy ahora.
I still have a long way to go and I only ask for health to achieve my goals, 10 years ago I was also cheerful but I was not very conscious and mature as I am now.
He tenido cambios más bien positivos para mi vida, físicamente nunca he sido muy gordo pero estaba perdiendo condición por mi estilo de vida, como pueden apreciar mi cara se ve más ancha y apesar de ser joven yo me la pasaba cansado y con flojera.
I have had rather positive changes in my life, physically I have never been very fat but I was losing condition due to my lifestyle, as you can see my face looks wider and in spite of being young I was tired and sluggish.
Hoy en día estoy más activo práctico fútbol, básquetbol y entreno todos los días, claro no estaría mal quitarle 10 años a mi vida pero ya que no se puede la disfrutaré a plenitud.
Nowadays I am more active, I practice soccer, basketball and train every day. Of course, it wouldn't be bad to take 10 years off my life, but since I can't, I will enjoy it to the fullest.
Bueno me encantó realizar esta iniciativa espero que muchas personas se unan, espero pasen un feliz y bendecido día.invito a @geritacs94
Well I was delighted to make this initiative I hope that many people will join, I hope you have a happy and blessed day.invitation to @geritacs94