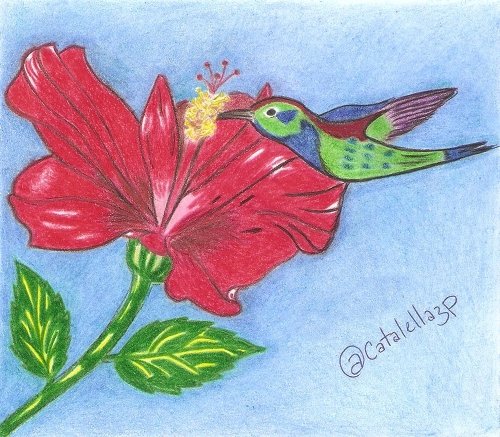 Today I want to talk a little bit about that tiny but tireless bird like the beautiful hummingbird.
Who has not had the pleasure of observing the flight from flower to flower of this wonder of nature? Do you know how many kilometers it has to fly every day in search of flowers that gives them the nectar that is their food?
With just this they get all the nutrients to lead such a fast and agile life.
They help a lot in the pollination process and in this search they eat some insects to complete their diet 100%, yes, as you have read, insects.
Since they are born, their metabolism is extremely accelerated and for this reason most of them do not live the whole year.
...
When we feel sad, tired, indecisive and think that we will not be able to achieve the goal that we have set for ourselves ... So I say, if we are healthy and have intelligence, we are waiting to go out and seek our purpose with optimism, with a smile every day.
Let's do like that little hummingbird and put aside that apathy, all that negativity and fight for our dreams as if we only had 365 days to live.

Take a look at the creative process in this colored pencil illustration.
PROGRESS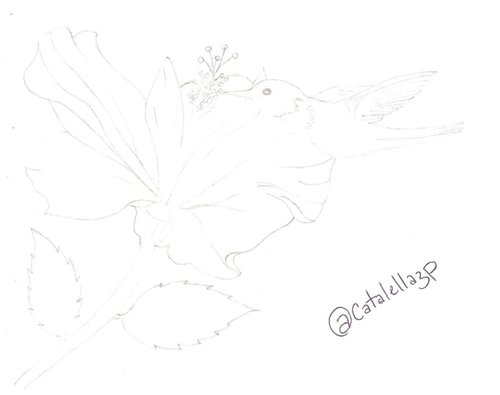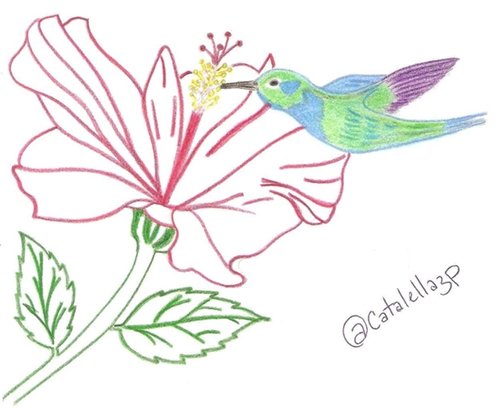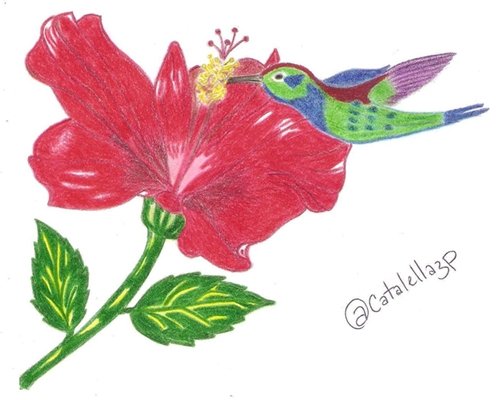 FINISHED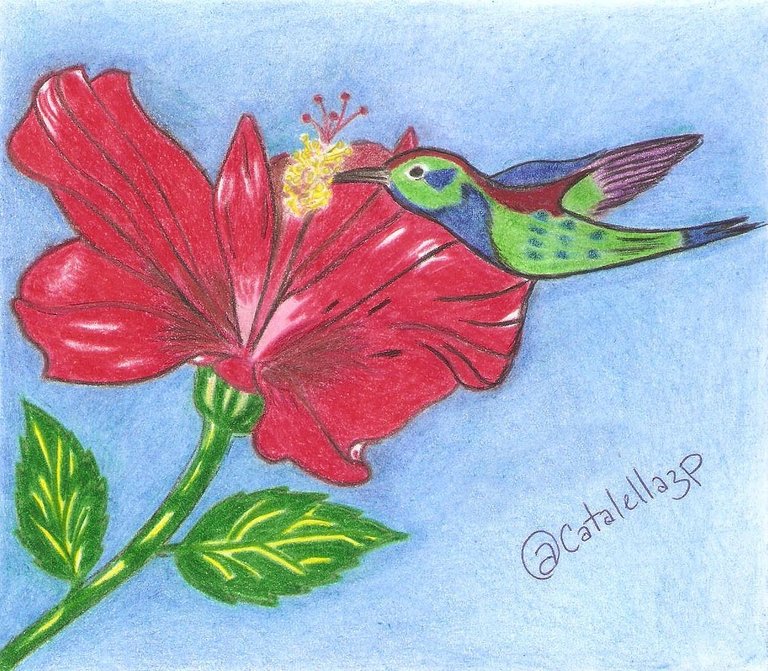 Beautiful hummingbird, that you don't stop flying. I see you coming daily, to see my flowers.
I would like you to pose a moment in my window.
And you can will rest a little of your busy life.
You are a great example of bravery and greatness, with that little body you always fly quickly.
I leave a greeting here to some communities that offer their support to anyone who wants to share a bit of their life with Hive.






Copyright @catalellazp - All rights reserved