Hola amigos de HIVE hoy les mostrare un programa, el cual es una novedad para mí. Me encanto desde en empecé usarlo.
Mi experiencia en edición es nula pero quise empezar algo nuevo y que más que hacerlo con música.


Parte de mi inspiración inicia porque tengo un amigo músico y sé que trabaja en Masterizacion de audio y todo lo concerniente a la música (tiene su pequeño negocio en eso).
Una mañana me levante con ganas de aprender algo nuevo, y bueno, me acorde de él y lo fui a buscar para que me diera unos tips de como empezar.
Me explico algunas cosas básicas de un programa que el usa (Adobe Audition cs6) pero es demasiado avanzado para mí (pero es genial), hicimos algunas grabaciones de practica con canto y otras cosas geniales.
Hello friends of HIVE, today I will show you a program, which is a first for me. I loved it since I started using it.
My editing experience is nil but I wanted to start something new and what else to do with music.
Part of my inspiration begins because I have a musician friend and I know that he works in Audio Mastering and everything related to music (he has his small business in that).
One morning I woke up wanting to learn something new, and well, I remembered him and I went looking for him to give me some tips on how to start.
He explained some basic things about a program that he uses (Adobe Audition cs6) but it is too advanced for me (but it is great), we did some practice recordings with singing and other great things.

En fin después de esa magistral clase de principiantes, me paso un programa más básico para que yo practicara en mi computadora llamado Cubase 5.
Volvió a ser súper amable, me dio una corta explicación de cómo se usaba y para mí es igual de fantástico. Además de todo lo que me había enseñado y sus palabras de aliento para que siguiera adelante con mi proyecto, también me presto un micrófono para que hiciera mis propias grabaciones.
Fue un día fantástico y productivo donde me mentalice a superarme en mis conocimientos.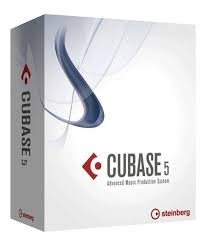 Anyway, after that masterful beginners class, he gave me a more basic program for me to practice on my computer called Cubase 5.
He was super nice again, gave me a short explanation of how it was used and for me it is just as fantastic. In addition to everything he had taught me and his words of encouragement to continue with my project, he also lent me a microphone so that I could make my own recordings.
It was a fantastic and productive day where I mentalized myself to improve my knowledge.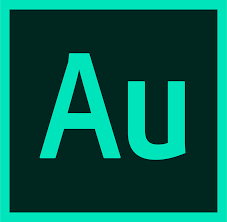 Al llegar a mi casa espere a la noche, después que todos se durmieron y puse manos a la obra. Comencé grabar y jugar con el programa, les digo que no dormí nada esa noche.

En la tarde siguiente fui de visita a casa de mi hermana, me lleve mi computadora y el micrófono para seguir practicando. Me senté un rato a revisar mis mensajes y mi sobrina agarro el micrófono y comenzó a cantar.
Yo aproveche de grabarla en ese preciso momento y es el motivo de este post exactamente.
Espero les guste.

Creo que tiene talento mi sobrina y me gusta imaginar que algún día llegara a ser una gran cantante. Si sigo practicando puede que yo sea su editora de sus futuros temas. Hoy es una canción infantil pero en el futuro aún está por verse.
When I got to my house, I waited for the night, after everyone fell asleep and I got to work. I started recording and playing with the show, I tell them I didn't sleep at all that night.

The following afternoon I went to visit my sister's house, I took my computer and the microphone to continue practicing. I sat for a while to check my messages and my niece grabbed the microphone and started singing.
I took advantage of recording it at that precise moment and that is exactly the reason for this post.
I hope you like it.

I think my niece is talented and I like to imagine that one day she would become a great singer. If I keep practicing, I may be your editor for your future songs. Today is a children's song but the future remains to be seen.

Paso a Paso
Les presento a mi sobrina hermosa.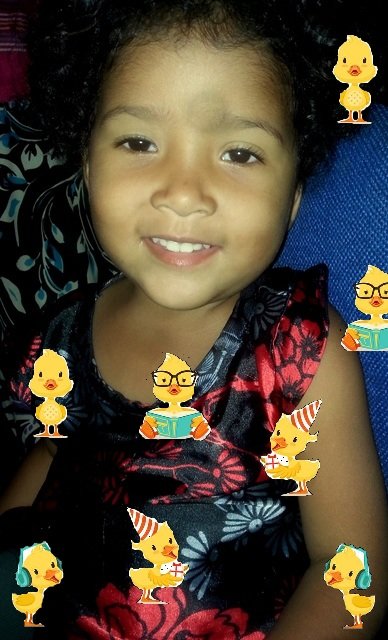 Abrir el programa Cubase 5/Open the Cubase 5 program.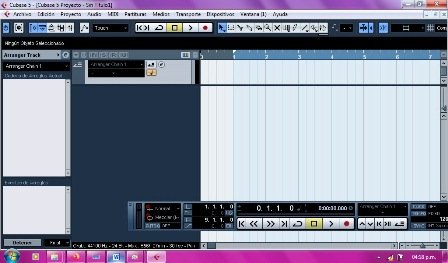 Seleccionar el Archivo a editar/Select the File to edit.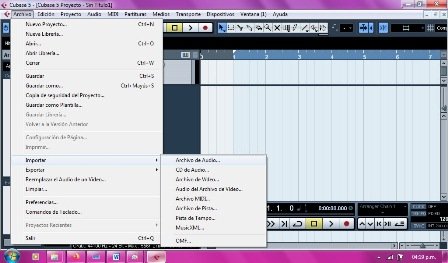 en este caso el audio de mi sobrina/in this case the audio of my niece.

Archivo abierto en el programa/File open in the program.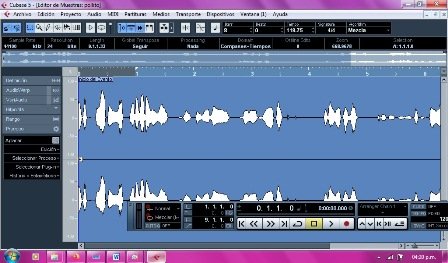 En este caso uso la herramienta silencio para callar partes que no voy a utilizar/In this case I use the silence tool to silence parts that I will not use.

Aqui uso correccion de tono/Here I use pitch correction.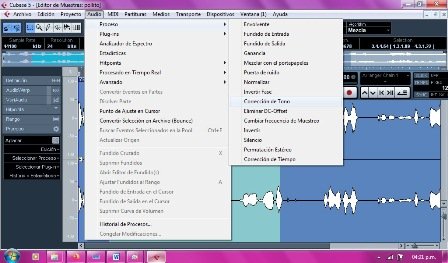 Proyecto Terminado/Finished project
Aquí les presento lo que pude hacer con lo poco que he aprendido, poco a poco les ire mostrando mi avance en este nuevo proyecto.
Here I present what I could do with the little I have learned, little by little I will show you my progress in this new project.
Es bueno tener nuevos proyectos o recomenzar los que estaban guardados, lo importarte es estar siempre en constante aprendizaje./It is good to have new projects or to restart those that were saved, what matters to you is to always be in constant learning
Así que levántate y ponte en movimiento.
Copyright @catalellazp All rights reserved.