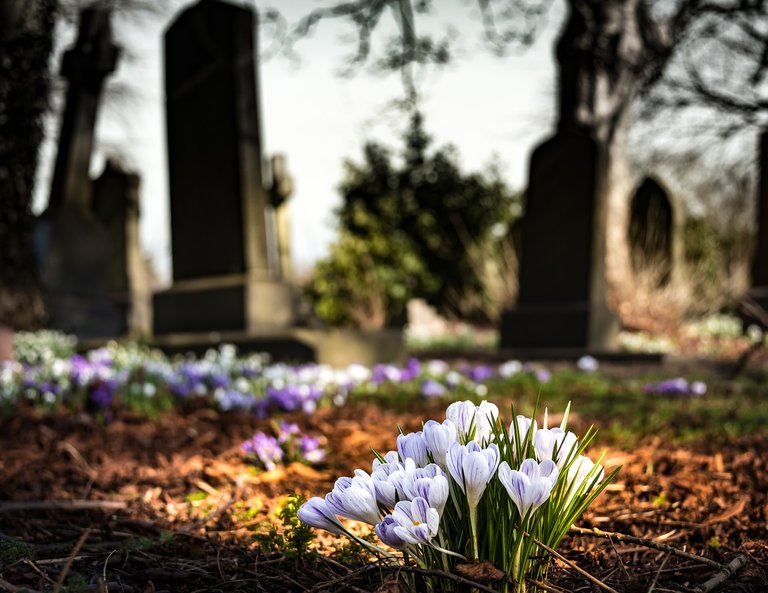 image of drippycat
The only certain destiny we have in this world is death.
Death is understood as the irruption of life.
It is the end of the life cycle of any living being.
source
It is the cruelest and most painful destiny that those of us who remain in this world have to endure and have to say goodbye to our loved ones.
The emptiness left by those who die is painful.
It makes us suffer, fills us with rage, and plunges us into sadness.
Our path through life is to be born, to grow, to reproduce and our end is death.
Our deceased relatives leave their memories, the moments we lived with them. The love they gave us and the lessons they taught us.

Today I had to face the suffering that comes with the loss of a loved one.
My paternal grandmother has gone to heaven, she is in paradise, next to God and my father.
I believe in life after death, and I know that they are together, happy to be reunited after 14 years.
After several days of being a little delicate of health, typical of age, because my grandmother was 95 years old, today she has rested from her stay in the earthly world.
She was a strong woman, a warrior, she supported her children and took care of her grandchildren. She was a woman of strong character, but with a huge heart, always ready to help everyone.
Today I say goodbye from a distance, because the country situation and the pandemic do not allow me to be there to say goodbye.
I mourn your departure and you leave a void in me. But I am glad you have rested, seeing you suffer was not good either.
I will always remember you and keep you in my mind.