Green grasshopper is one of the important pests in rice cultivation. We can find these insects easily in rice fields and so on. These insects will eat the leaves from the edge until only the bones are left. This is of course very detrimental to the farmers who cultivate it.
Besides being detrimental to humans, green grasshopper is also one of the animals that has good prospects as an alternative feed because it is rich in protein content. Abroad, many have cultivated green grasshoppers to supply human food. Some have even done livestock on a large scale because it turns out that quite a lot of them also like this insect.
Green grasshopper Latin name is Oxya Serville, for more information, you can see here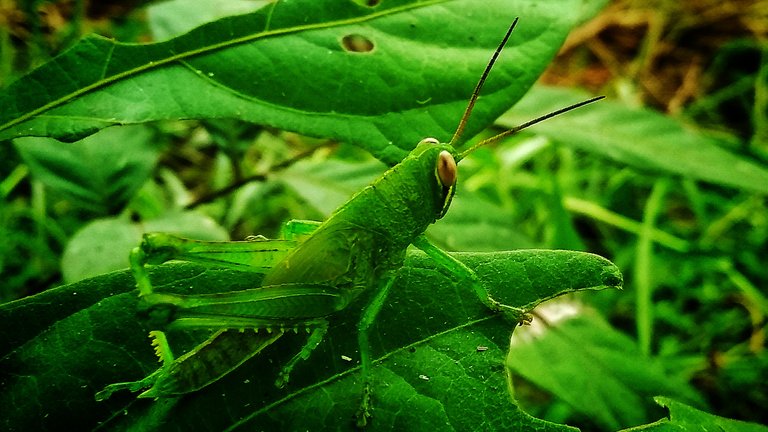 The Orthoptera Order is an order which contains various types of insects which are characterized as being able to make sounds due to friction of their wings or hind legs. Another feature of this order is that it has a cylindrical body with long hind legs that function to jump. In addition, all members are herbivores that have the type of mouth to bite and chew.
Oxya Serville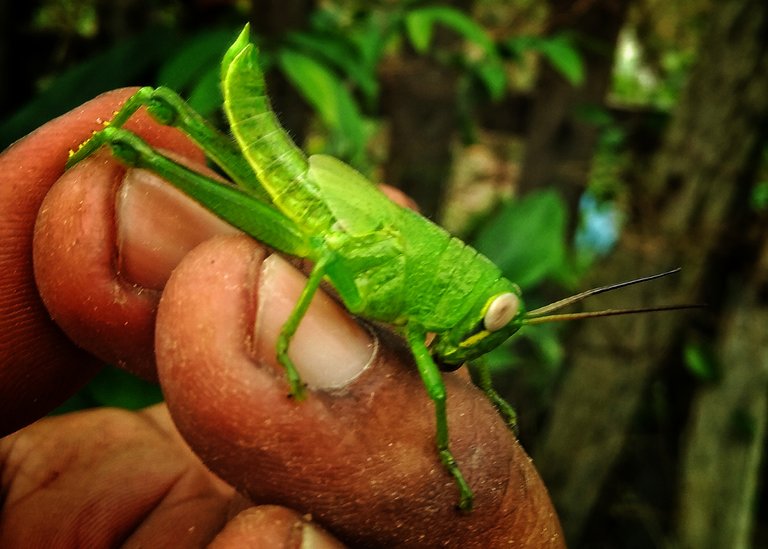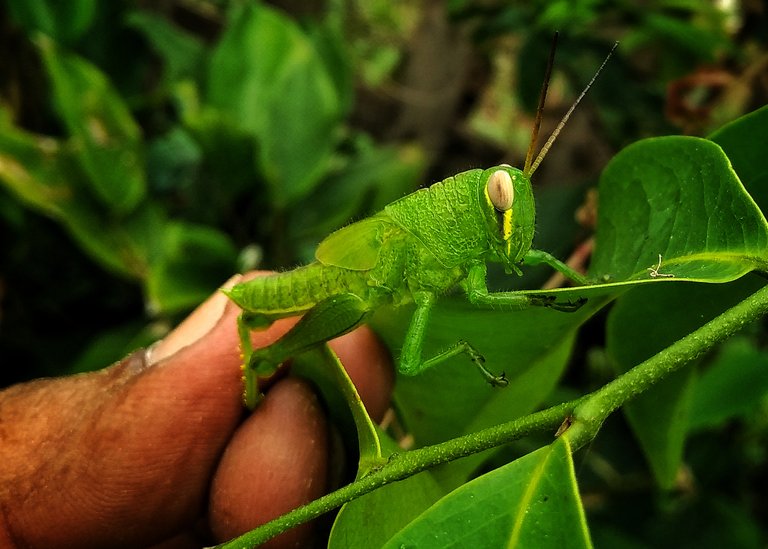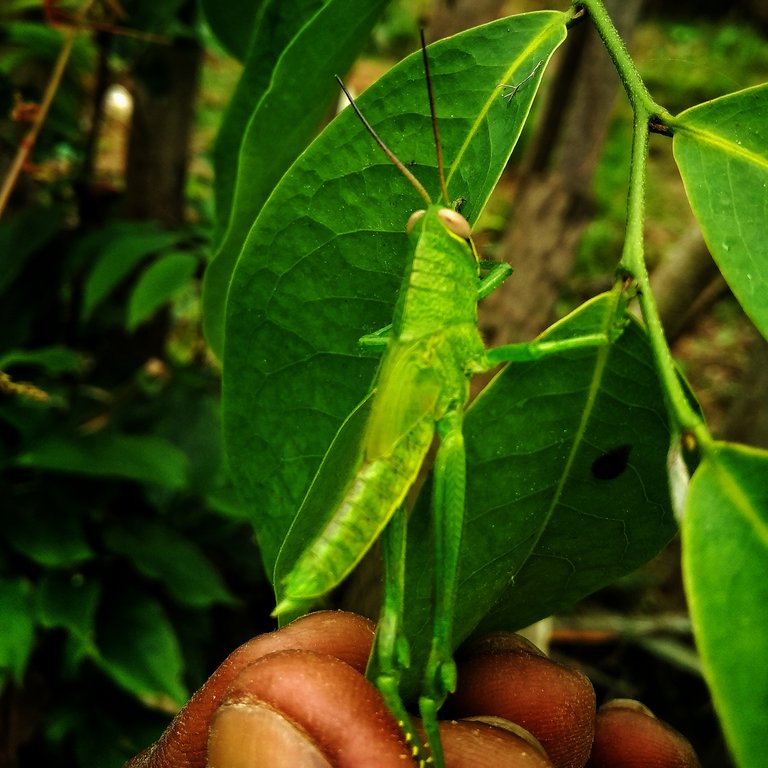 Green grasshopper classification
Kingdom: Animalia
Phylum: Arthropoda
Class: Insecta Super
Order: Orthopterida
Order: Orthoptera
Sub order: Caelifera Super
family: Acridoidea
Family: Acrididae
Genus: Oxya
Species: Oxya serville
Green grasshoppers have excellent adaptability to the environment they live in. In fact, it is often found in urban and rural areas. These insects are also scattered in many areas, not only in Indonesia.
This photo is mine @bos-giok

Theme : Macro photography

Location : Indonesia

Edits : Snapseed