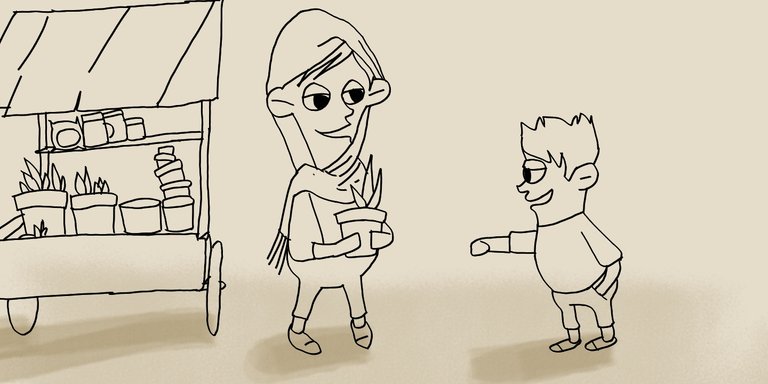 Looks like the situation is getting worse lots of people are getting sick and lots are losing means to live. There is this one woman in particular who is pushing a cart filled with Sansevieria plants. She is eager and excited to sell her plants to earn so she can buy food. At this current situation everyone is equal and everyone needs the same basic things. Money, safety and good health. When no one can get out to have a leisure time and fun. When you got the money but it's a challenge to buy the things you need. Hello pandemic hope you get eliminated soon. The plant vendor is never afraid she just thought that she is doing everything for her family no matter what. When all she got left are these plants from her garden to sell and her courage.
Hope this story inspired you somehow. Simple story I wrote and simple art I drew to go with it.
Here I show you the process of my drawing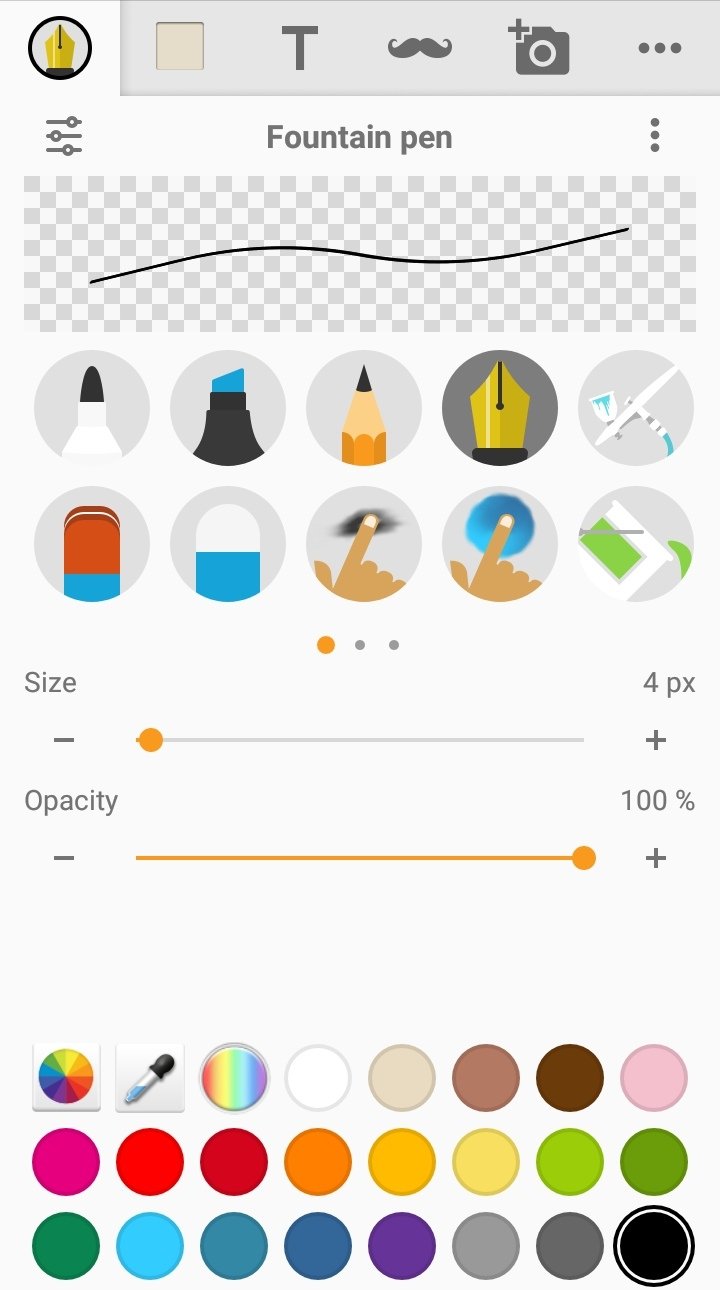 I'm using a Sony Sketch app on my phone to create my drawing. Here you see, I chose the fountain pen brush. I am currently loving that raw ink on paper kind of look and the fountain pen brush can accomplish that. My drawing app got limited brushes but that doesn't limit my creativity.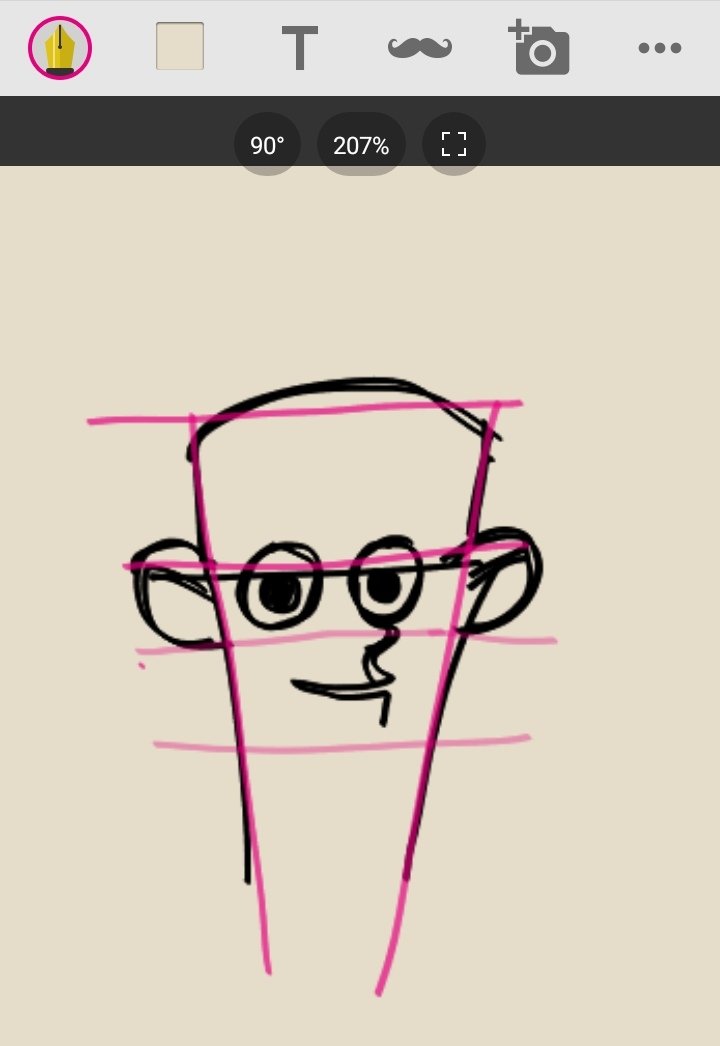 Right now I am good with this style that I use to draw my characters. To be consistent with the said style I had to establish some guide.
The shape of the face tapers at the bottom while it is bulbous on top.
The ears are a bit rounded and protruding.
The eyes are simple and round, they are of the same level with the ears.
The nose is little and is drawn in one single line starting from the eye then nose down to the mouth
The body, limbs and appendages are simply rounded and almost 2D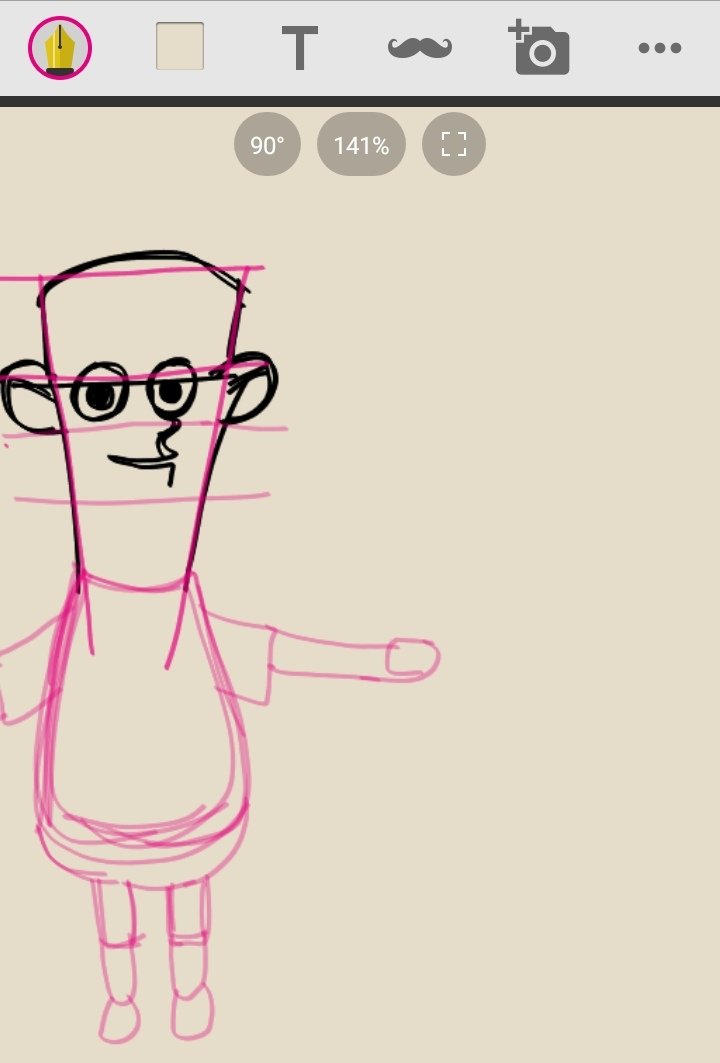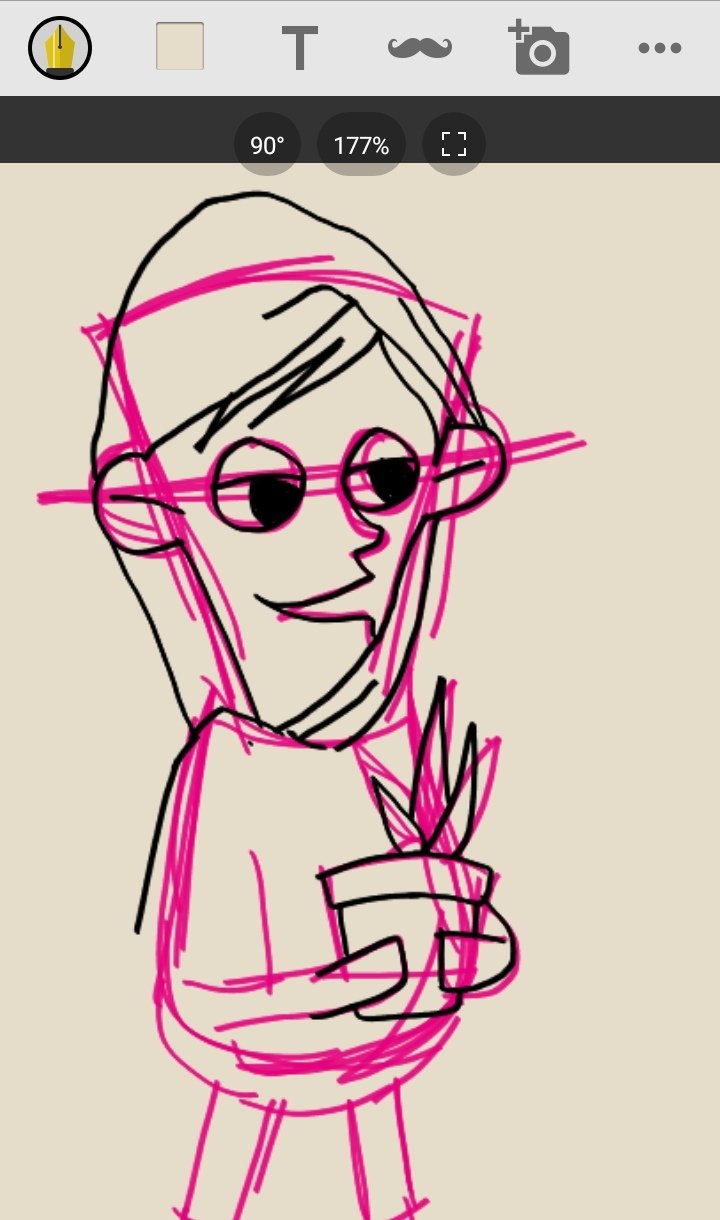 Here the female character I show the line drawing using the guide I said above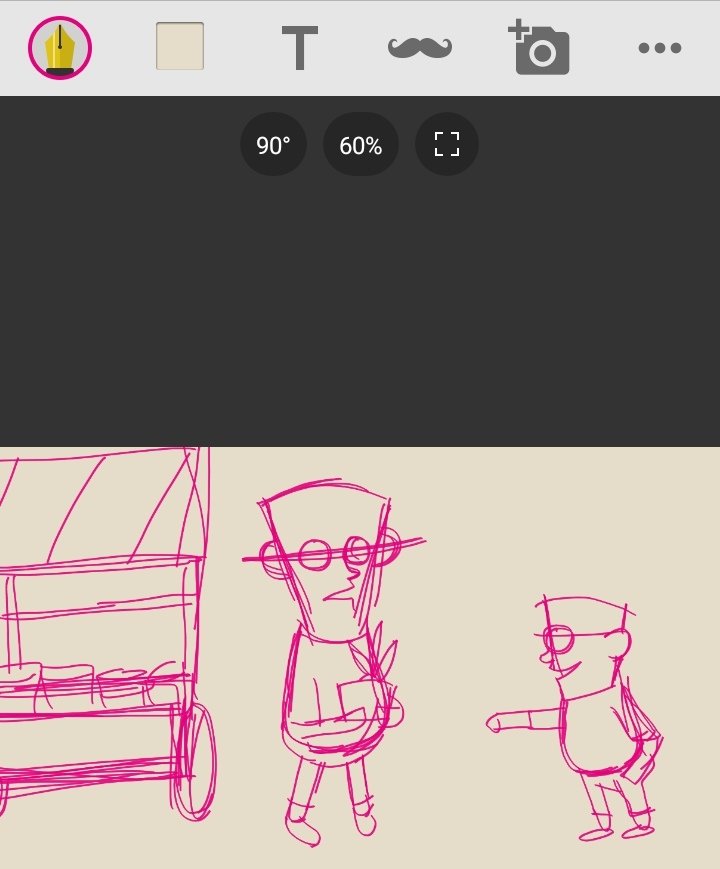 Same here I used simple line drawing for both characters and that cart detail on the left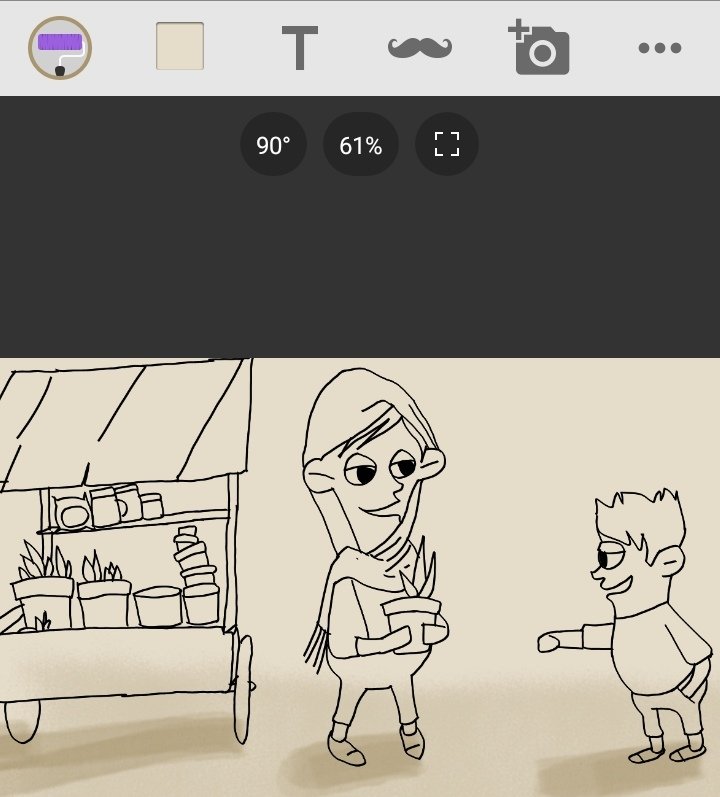 After the fountain pen line is finished I added the shade and shadows using a color that is darker than the background color. I want to keep it simple and minimal.